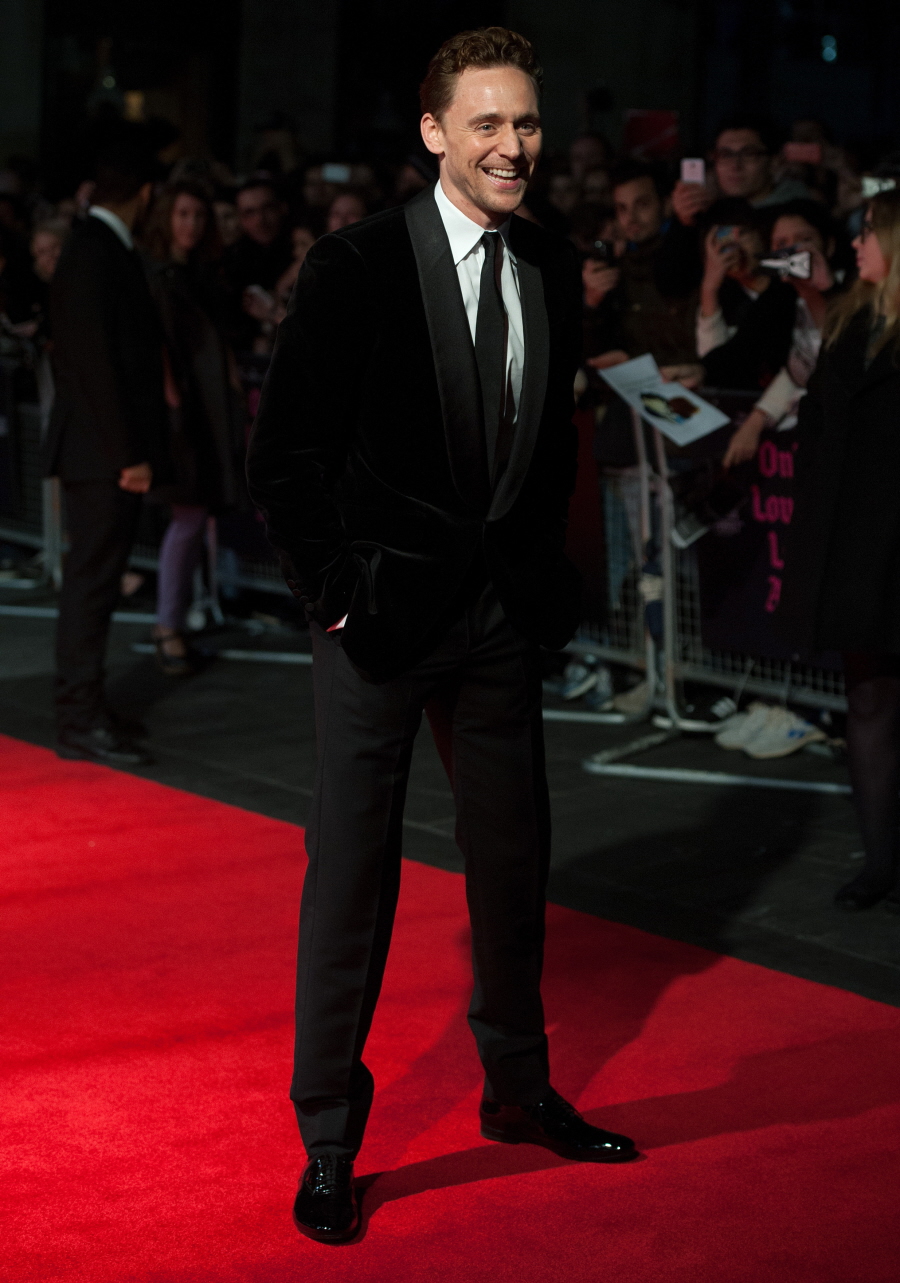 Your boyfriend Tom Hiddleston was at the BFI London Film Festival premiere of Only Lovers Left Alive last night. Do these photos make you happy? They make me happy, but they do nothing for my biscuit. As I finally figured out a few weeks ago, I only find him attractive when he has facial hair. Not when he's clean shaven and he's wearing his beloved velvet. Lord, this boy loves his velvet. That will be your opening line, right? "Can I touch your jacket? You look soft." And then Hiddles will quote a Shakespeare soliloquy to some passing ducks.
There are some new Hiddles quotes and such bopping around. He answered some BBC Twitter questions, but it was nothing super-special. When asked about stunt work, Tom says: "99.9% of all my stunts in the movie, I do myself." His description of a day off: "Good breakfast, table tennis, run in the park and a good movie." When asked about possibly doing a musical, he said: "Love dancing, not so good at singing. I'd love to be in Guys and Dolls." Oh, lord. Does he see himself as Sky Masterson? He would a terrible Sky. He would terrible at the Nathan Detroit role too.
Tom was also asked about a potential Loki spin-off movie, and instead of stoking the Loki fires, he chose to tamp down the Loki embers. Which says something to me – like maybe Marvel sat him down and told him that he wasn't getting a Loki spin-off at all. Tom said, in part:
"The idea of there being a Loki solo film is some kind of concoction and I can tell you there is no movement on it. But I'd have to have a big brainstorm with Kevin Feige about it, if it ever came around. I do agree with you that Loki defines himself in opposition to Thor. There is not Thor without Loki, there is no Loki without Thor and that's part of his nature, that he defines himself in opposition to other people…. To be honest, I don't know. There are things I'd love to do with him. I'd love to see him out of context, on Earth, in the '70s, running a nightclub, playing with The Rolling Stones. Those are the hair-brained ideas that I have. Who knows? At the moment, I've made three films with Loki and I'm very proud of them and if it ends there, that's where it ends."
Huh. It's starting to sound more and more like this Hiddleston-intensive media tour has been designed to be Tom/Loki's swan song, right? Like, this will be the last Marvel project Tom does so they're letting him do the bulk of promotional work (plus Chris Hemsworth can't be bothered). Here's the video where Tom says all that stuff – he seems sort of sad talking about it.
And last but certainly not least, here's Tom on Korean Saturday Night Live – this is so cringe-worthy, but bless his heart. He's such a magnificent dork.
PS… Tommy has a boo-boo on his finger. Kiss it to make it better! I wonder how he got a boo-boo? Something dirty, I should hope. Wayward nipple clamp?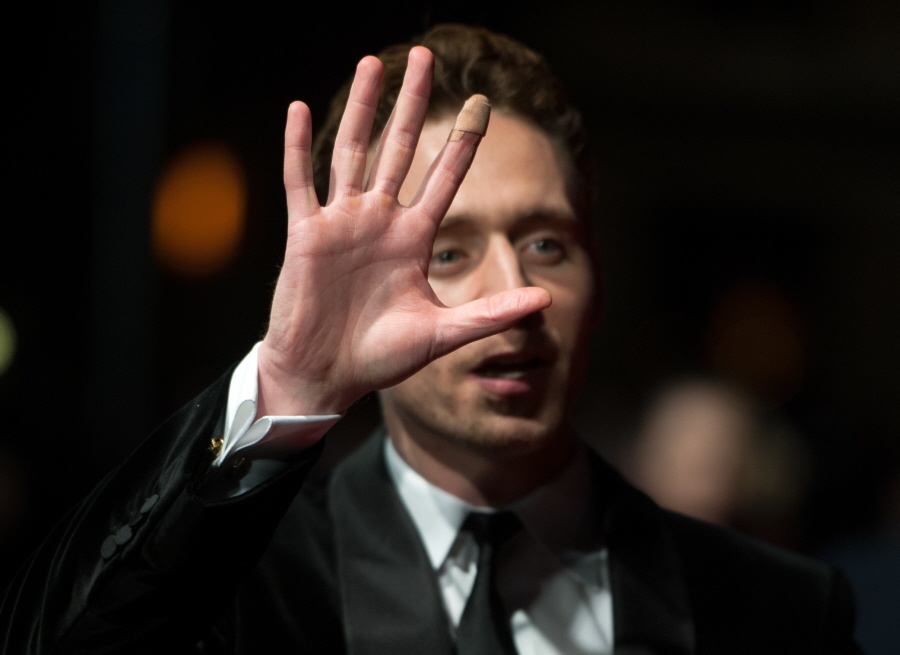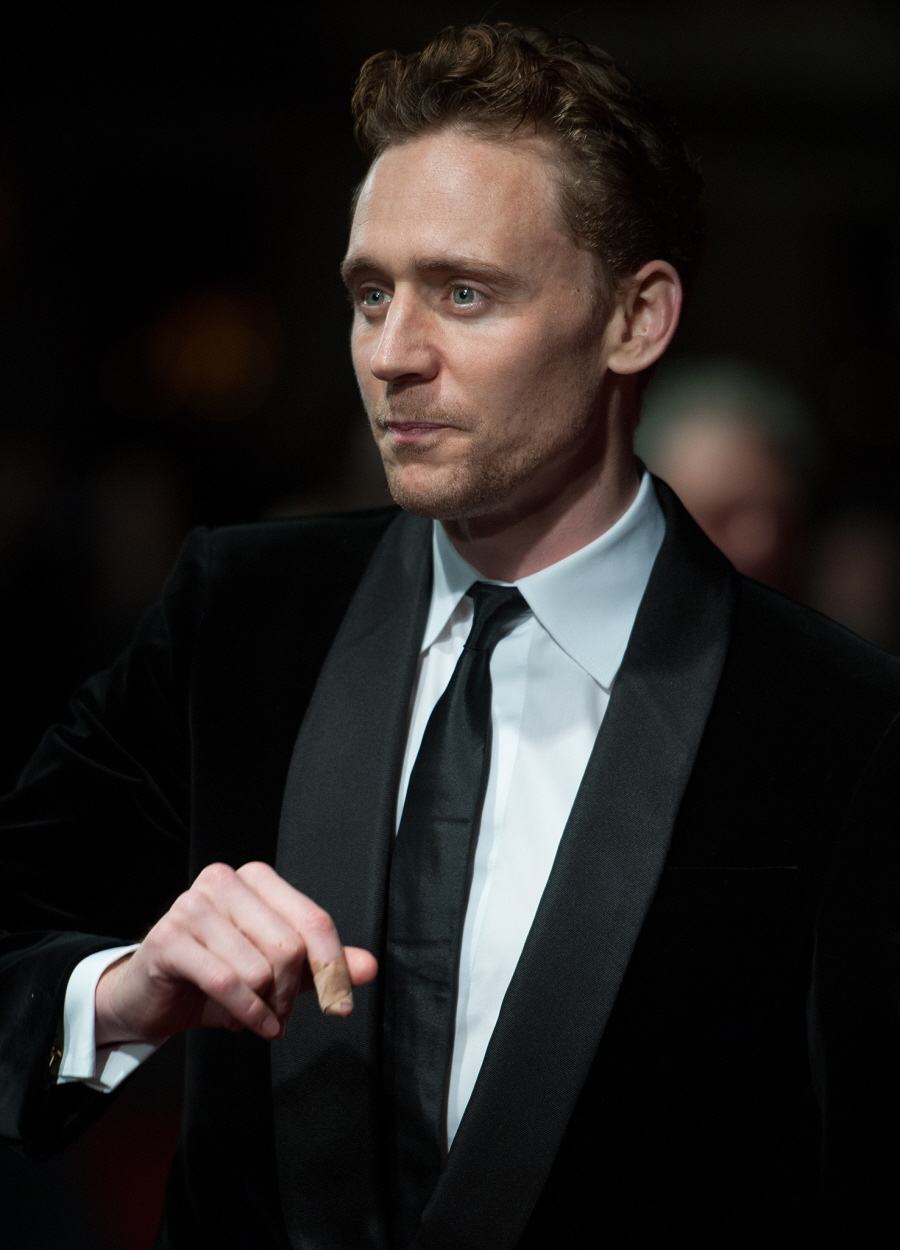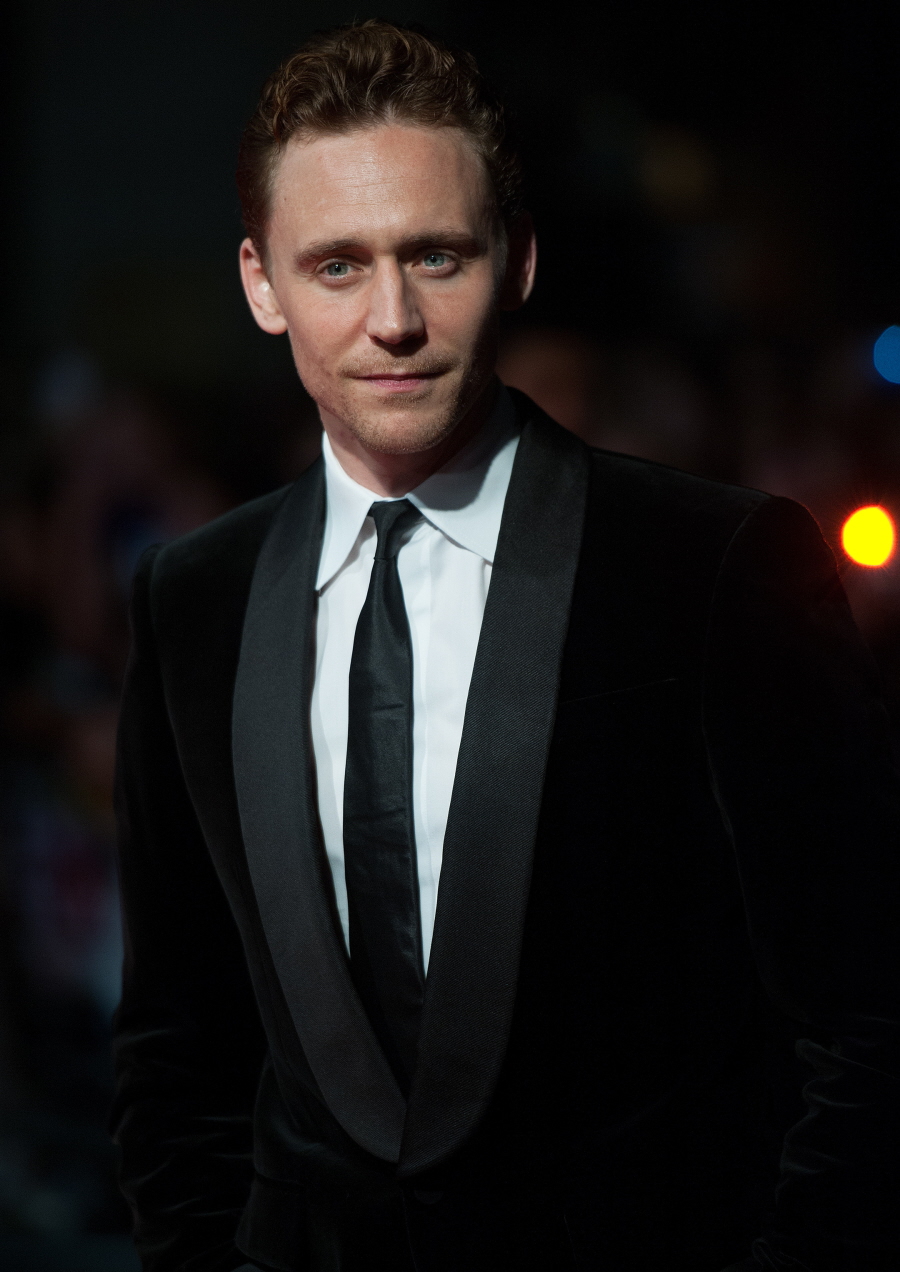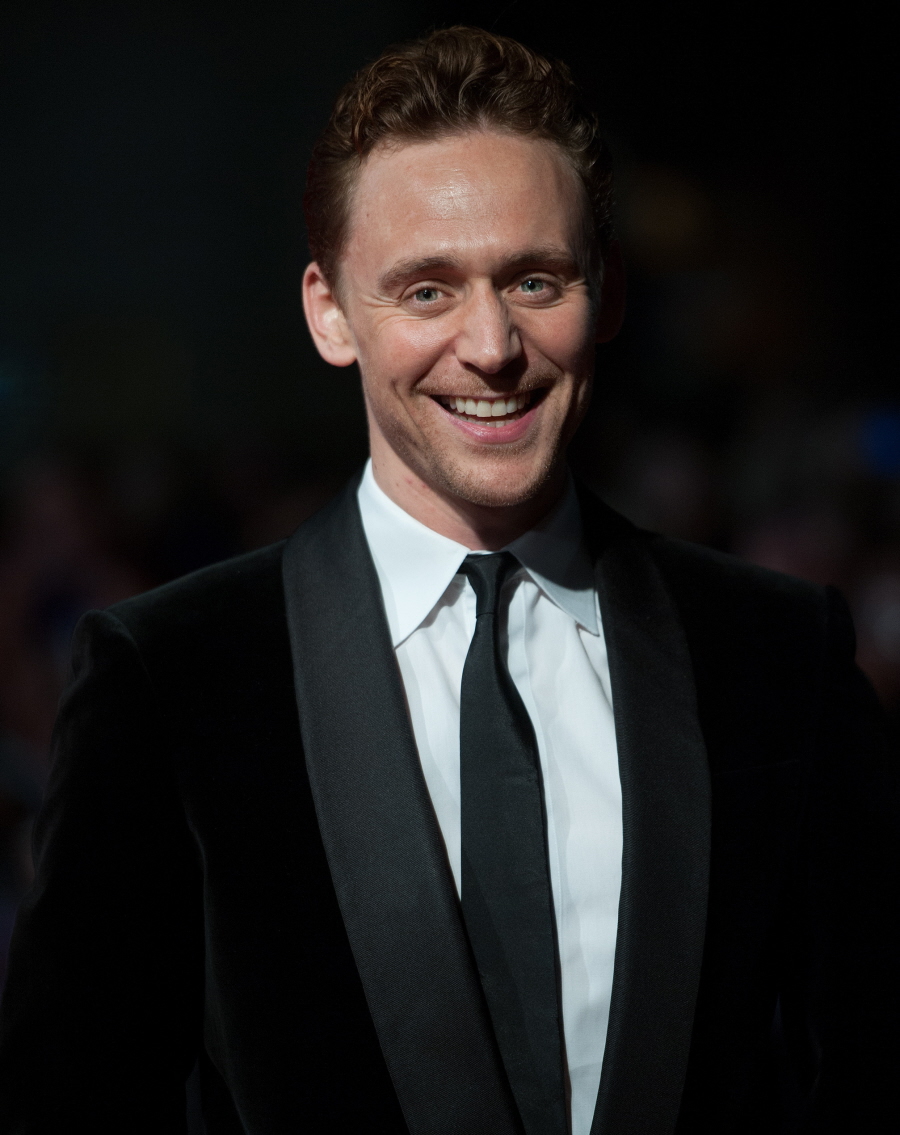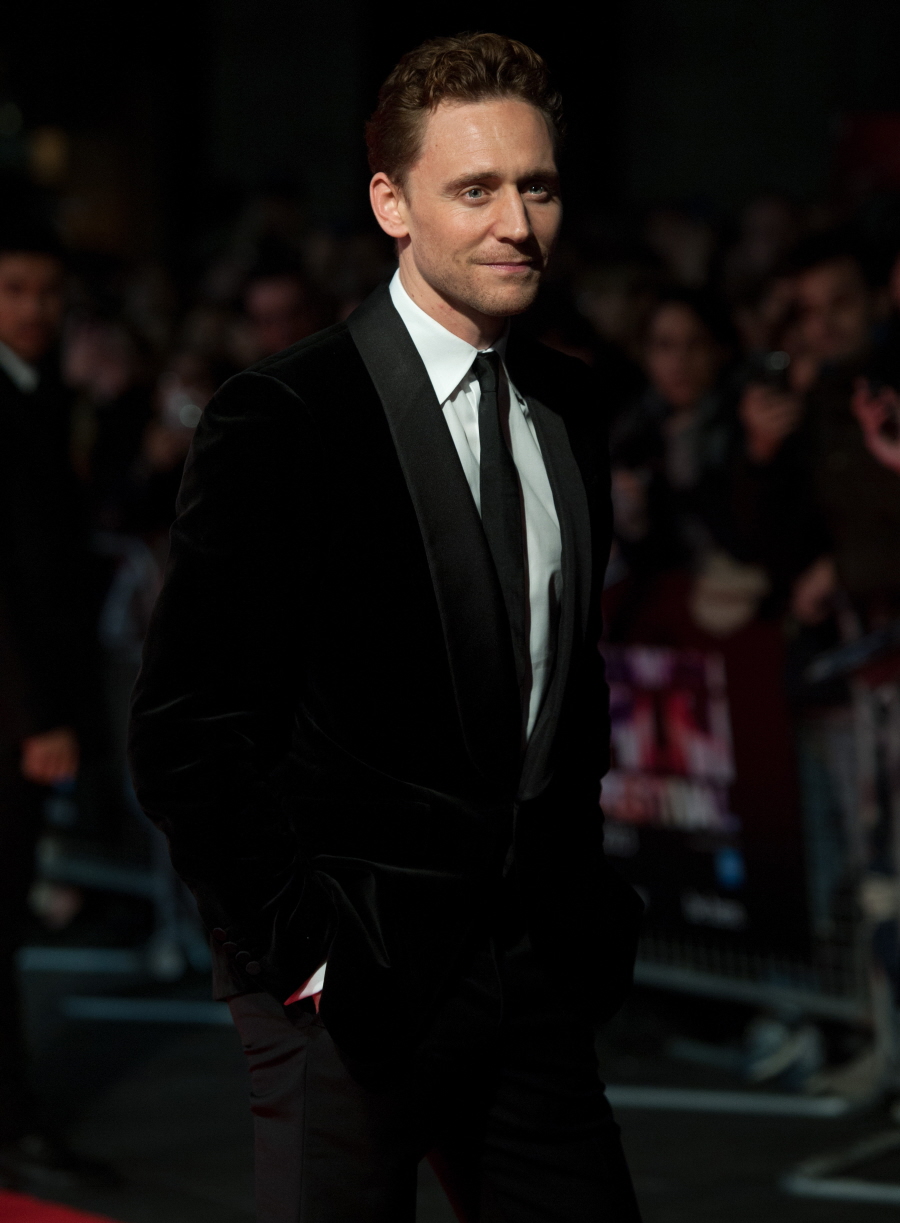 Photos courtesy of WENN.