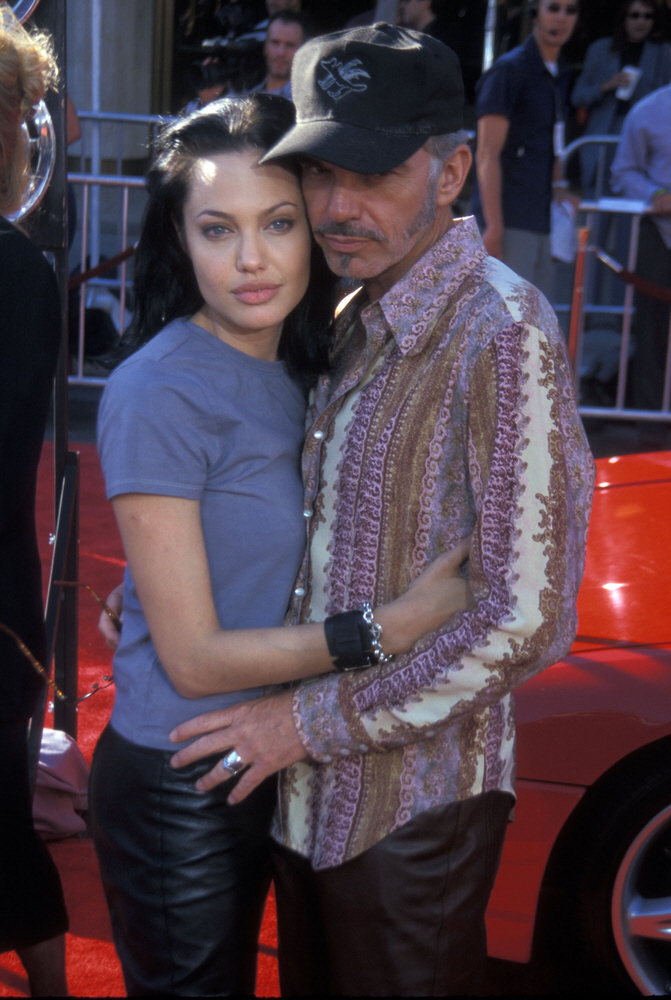 I have mixed feelings about Billy Bob Thornton's continued insistence to discuss his ex-wife Angelina Jolie. I mean, BBT and Angie have been divorced longer than Brad Pitt and Jennifer Aniston: surely the same "just say 'no comment' and be done with it" rule should apply here? The difference might be that Billy and Angelina are still on reasonably good terms and it's not like BBT ever gives interviews shading her or Brad. But Billy does seem… I don't know, a little over-eager to drop Angelina's name when he's promoting something.
So, with that being said, I have no idea what Billy Bob is promoting but he gave another interview and of course he was asked something about Angelina and he answered. Apparently, Angelina gets very jealous when her man films sex scenes with another lady.
She's one of the most beautiful, talented, intelligent actresses in the world – but Angelina still gets jealous when it comes to her men performing sex scenes in film.

Ex-husband Billy Bob Thornton told The Sun that he came into difficulty when having to explain over the phone that he had to film sex scenes with actress such as Halle Berry.

He recalled the moment when Angelina, 38, did not sound too happy when he told her about the explicit sex scene in Monster's Ball, which he filmed in 2001.

Thornton told The Sun: 'She is one of the most beautiful women in the world and I am talking on the phone to my wife, (Angelina) and she says: "What have you been doing today?" And I say: "Oh, I did that sex scene with Halle Berry." You are then asked if you actually touched her. I say: "I had to – it's in the scene."'

'I blew my marriage to Angelina. I thought I was not good enough for her and I was too insecure. We are still friends.'

Angelina is thought to be the reason behind Brad's decision to avoid accepting scripts which involve sex scenes. Since the couple met in 2005, Brad now keeps as far away from them as possible.

Earlier this year, Brad's friend Frank Pollaro revealed: 'This is a guy who has tried not to do any sexy scenes with other women since he's met Angelina. He's crazy about her, and she's the same way about him.'

Jolie and Thorton, who were married for three years between 2000 and 2003, famously wore vials of each other's blood around their necks.
This is sort of oddly worded, right? When BBT says "She is one of the most beautiful women in the world" is he referring to Halle Berry or Angelina? And as far as jealous goes… is that a story about how "crazy jelly" Angelina is? Really? She wanted to know the specifics of the sex scene! It doesn't sound like she was crazy-jealous at all. Besides that, Angelina found out (the hard way) that she didn't have to worry about BBT's costars. Billy always managed to cheat on Angelina with other women, not costars.
But do you think Angelina's jealousy is the reason why Brad doesn't do love scenes anymore? That's the real question. Does Angelina get out of her Whip of Doom and the Handcuffs of Insecurity whenever Brad is even thinking about doing a love scene?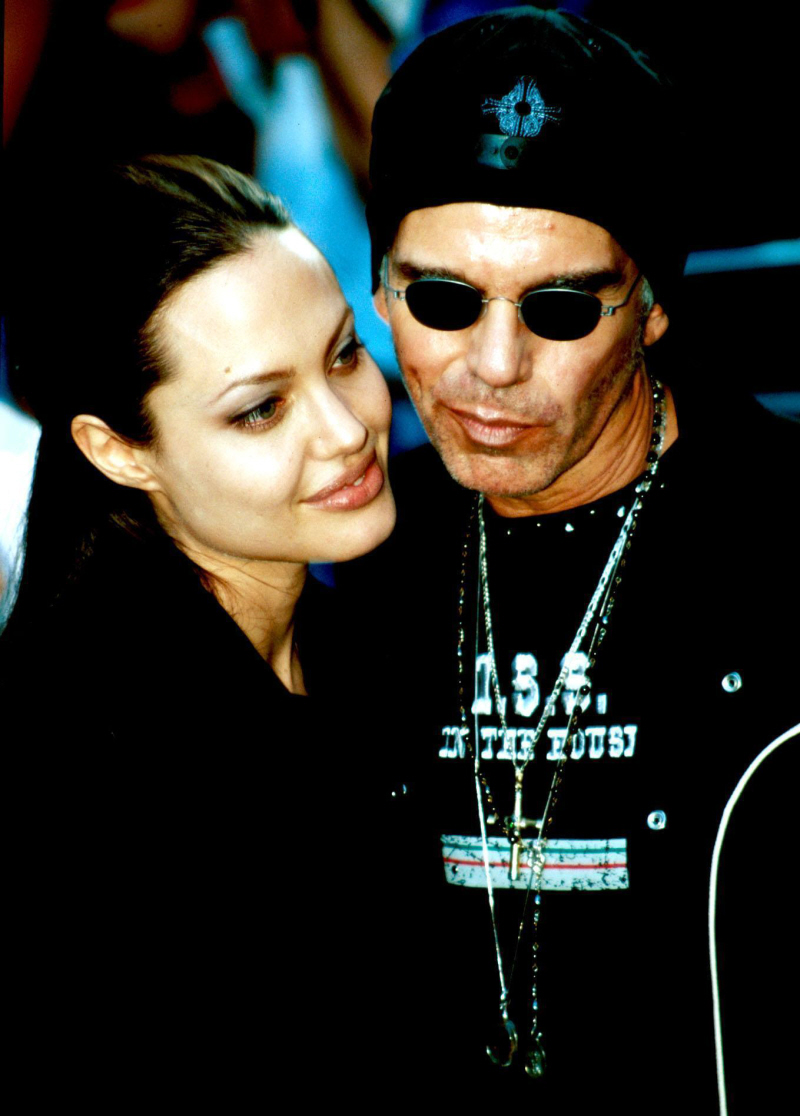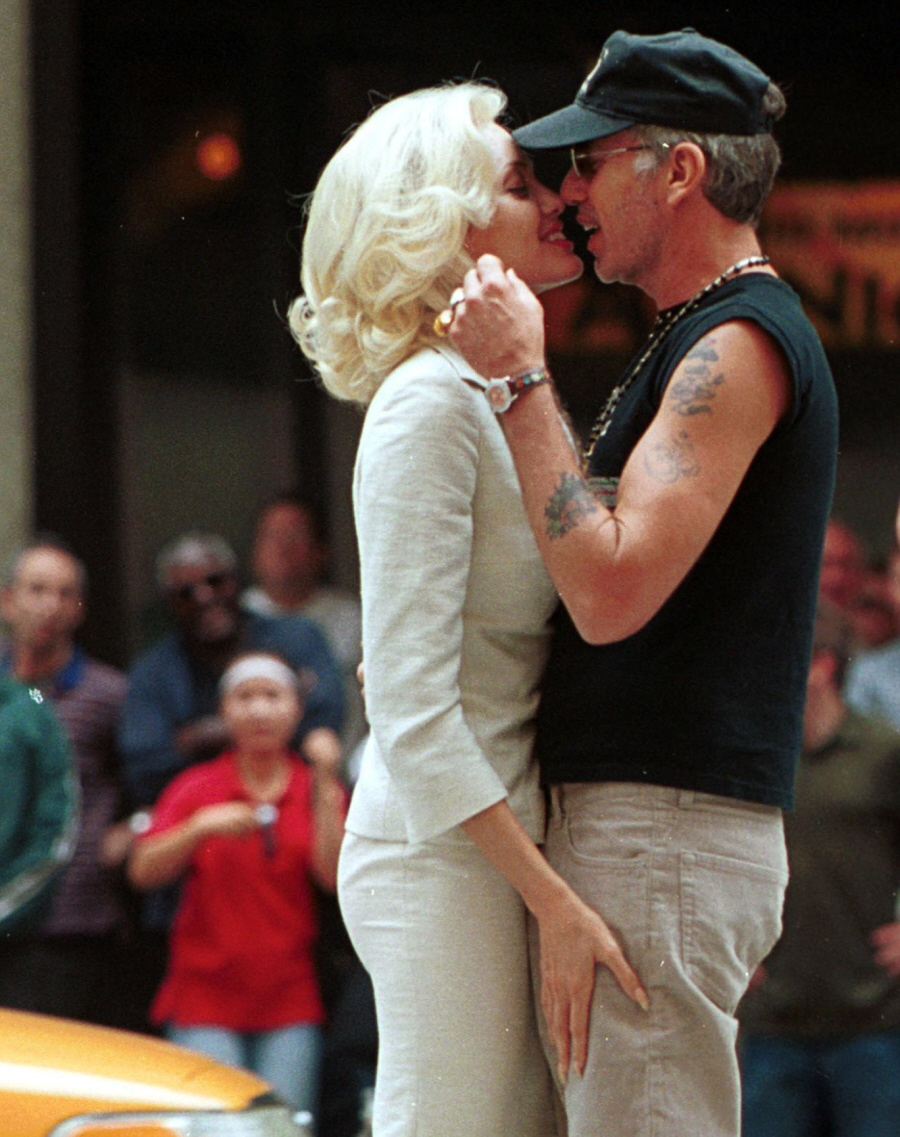 Photos courtesy of PR Photos, WENN.