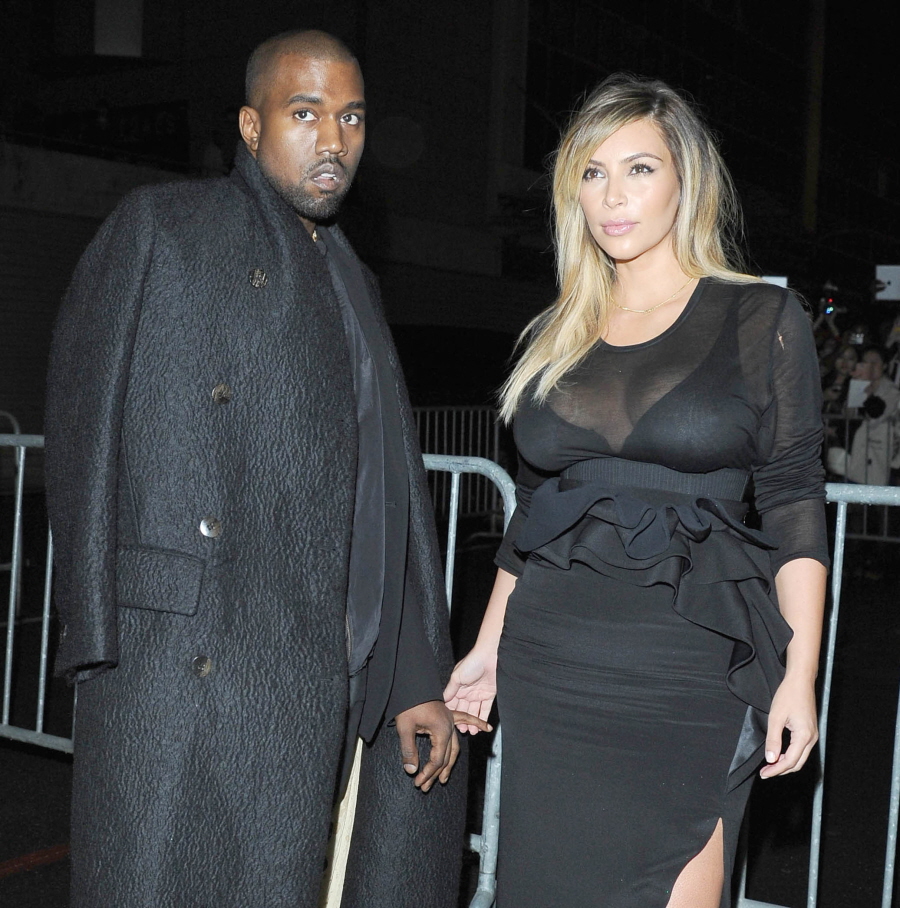 "Baby, I'm gonna let you hold my pinkie… FOR LIFE."
I've been so focused on Kanye West's proposal that I kind of forgot about speculating on all of the other crap that comes along with celebrity engagements. When will they hold the wedding? Where will it be? Will Nori be a flower girl? Will Kanye sing to Kim during the service? Will he wear leather jogging pants? Will Riccardo Tisci throw a hissy fit while designing Kim's wedding gown and will he make her look like a couch? These are valid questions and I'm sure we'll learn the answers in the coming months.
For now, let's talk about finances. Kim is independently wealthy – she's got endorsement deals, reality shows, shops and clothing lines. She has her own money. Kanye is worth a lot too. It's not like either of them really needs the other's wealth. But does that mean that they should forgo a pre-nup? Um, considering this will be Kim's third wedding… oh, God. Yeezus, what is going on with you?
Kanye West has been waiting for this moment for so long and he doesn't want to do anything to ruin his happiness with his new fiance, Kim Kardashian, 33. The Yeezus artist thinks it would be "tacky" and "awkward" to get a prenup — he just wants to celebrate their love instead, a source tells HollywoodLife.com.

"Kanye's in love with Kim to the point of infatuation. It's scary because the love is so powerful, Kanye doesn't even want to have a prenup," the source says. "He thinks it's tacky and he doesn't want to offend Kim or make anything seem awkward. He loves Kim too much for that to even cross his mind. He thinks of his money and his accomplishments and hers and he wants to share them with her — no strings attached."

Kanye is turning out to be a real family man! His top priority is making sure that his future wife and their baby North West are taken care of.

"Kanye's got more money than the he knows what to do with — so does Kim. He doesn't care about that," the source reveals. "If he died tomorrow, everything he has is in Kim and Nori's name. There will be no prenup. It's all about love, nothing else matters."

Kanye proposed to Kim on her 33rd birthday, making their engagement the best present of all.

"Kanye wanted to make Kim's birthday something she would never forget. Kim is on cloud nine and couldn't have asked for anything more on her day. She is in a great place with her child healthy and happy, and now getting engaged seals the deal on her happiness," a source told HollywoodLife.com EXCLUSIVELY. "When it comes to Kanye and marrying him, her thoughts are, 'Three's a charm.'"
Tacky is as tacky does. I know many of you are going to have a hearty laugh about this, and I feel you. But I also think it's sort of cool if Kanye really does feel this way. We hear so often about douchebags who don't want to pay for their children or K-Feds who are just glorified users, so it's kind of nice to hear about a guy who is willing to put his finances in a major bind… for LOVE. Now, is it stupid? Of course it is. This is her third marriage and she's a famewhore who would sell her own mother for attention. There's nothing wrong with being realistic about the situation AND being in love. You can have a pre-nup AND be financially generous towards your future wife.
Here's some new video of Yeezus's proposal – is anyone else curious about where the orchestra went after he proposed? It's like the worst continuity error. Either that or Yeezus is so powerful, whole orchestras just appear and disappear with sheer Yeezus brain power: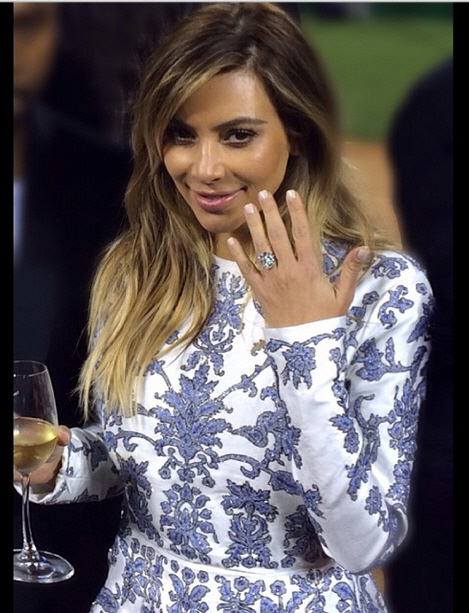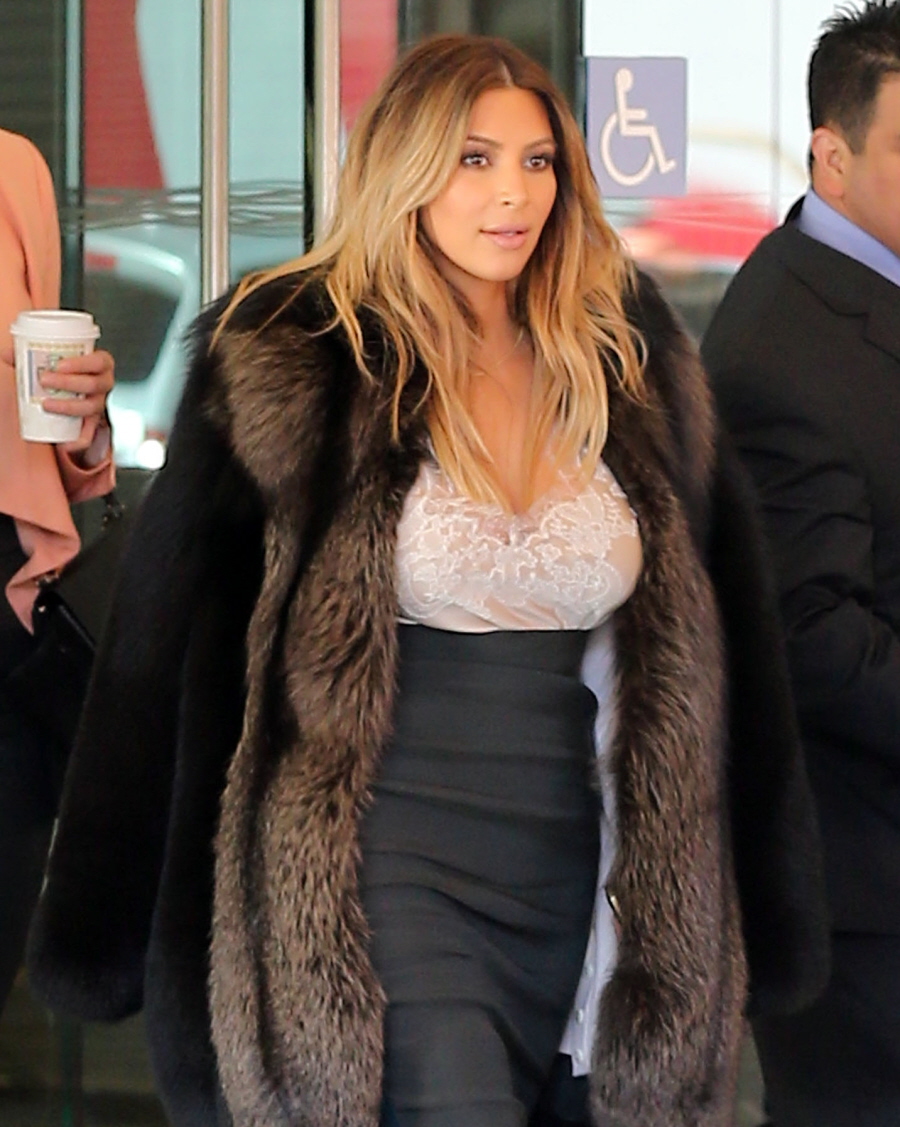 Photos courtesy of WENN.