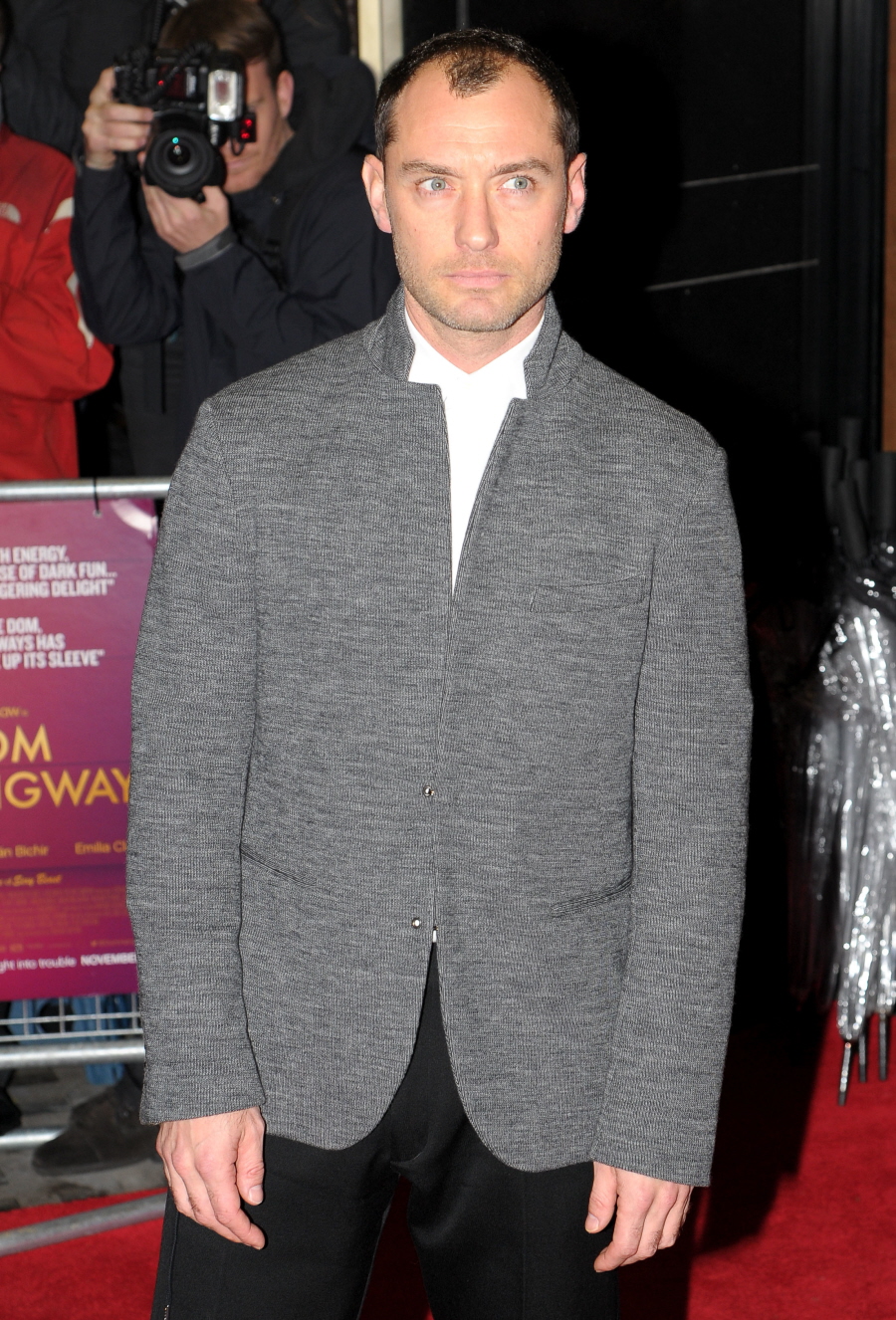 Here are some photos of Jude Law at last night's UK premiere of Dom Hemingway, that funny-looking gonzo movie where Jude plays a low-class gangster and Richard E. Grant plays his brother. I covered the first trailer in September, and most of you were super-excited about it. I'll include the trailer again below (it's NSFW-ish because of Jude's bum).
Anyway, I think Jude looked okay at the premiere. I don't care for his jacket/sweater (?), and I wish he would grow out his hair a bit more, but otherwise, he looks pretty good. Jude recently talked about the transformation he had to undertake to play Dom Hemingway:
Actor Jude Law has ­confessed that he finds making films dull, the Sunday People can report. Jude, 40, said: "I really love acting but it is hard work and sometimes can be quite boring. Genuinely. Making films can be quite boring. It should be something different every time you go to work and feel as if you are embarking on something new."

He was speaking ahead of the premiere of comedy Dom Hemingway, in which he plays a wild drinking safe-cracker seeking what he is owed after a 12-year prison stretch. Law piled on weight to play Dom.

He said: "My character is a drunk who drank far too much and eats appalling food and smokes 40 fags a day. For three months my diet was whiskey, fags, hamburgers, ice cream and more ice cream. I didn't feel well by the end."

He added: "They cut my suits in by two inches all over so I looked as if I was bulging out of it like toothpaste from a tube. It had to be skin tight. I never weighed myself but it added a sagginess and bloated cheeks. I did not feel well at the end of the five months. By the end of the film I was so ready to quit fags and the drink."

Serious actor Jude also feared he would fall flat on his face making his new comedy which also stars Richard E Grant. He said: "There were certain reservations. There was a fear factor as I knew it would be a lot to take on. There was a fear of I suppose failing as it was stretching a new muscle for me."
Well, if you really need to put on weight and it doesn't have to be muscle weight, you might as well eat a lot of ice cream and hamburgers and drink whatever you want. Isn't it weird, though? I don't think Jude looked bad with the extra weight. I mean, his Dom Hemingway has bad hair and he's sort of gross, but all of that "extra weight" made Jude look kind of cuddly. I'm into it. Also – he's talking about cigarettes.
I'm also including photos of Peter Capaldi (the new Doctor Who) and Richard Grant.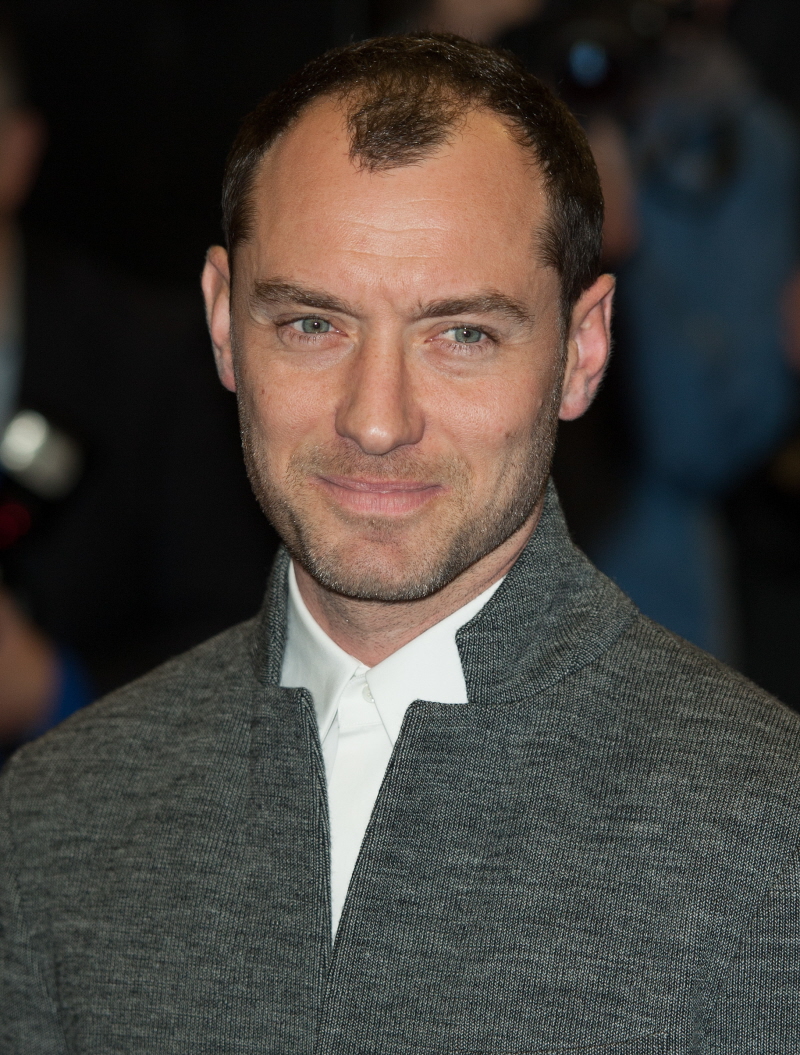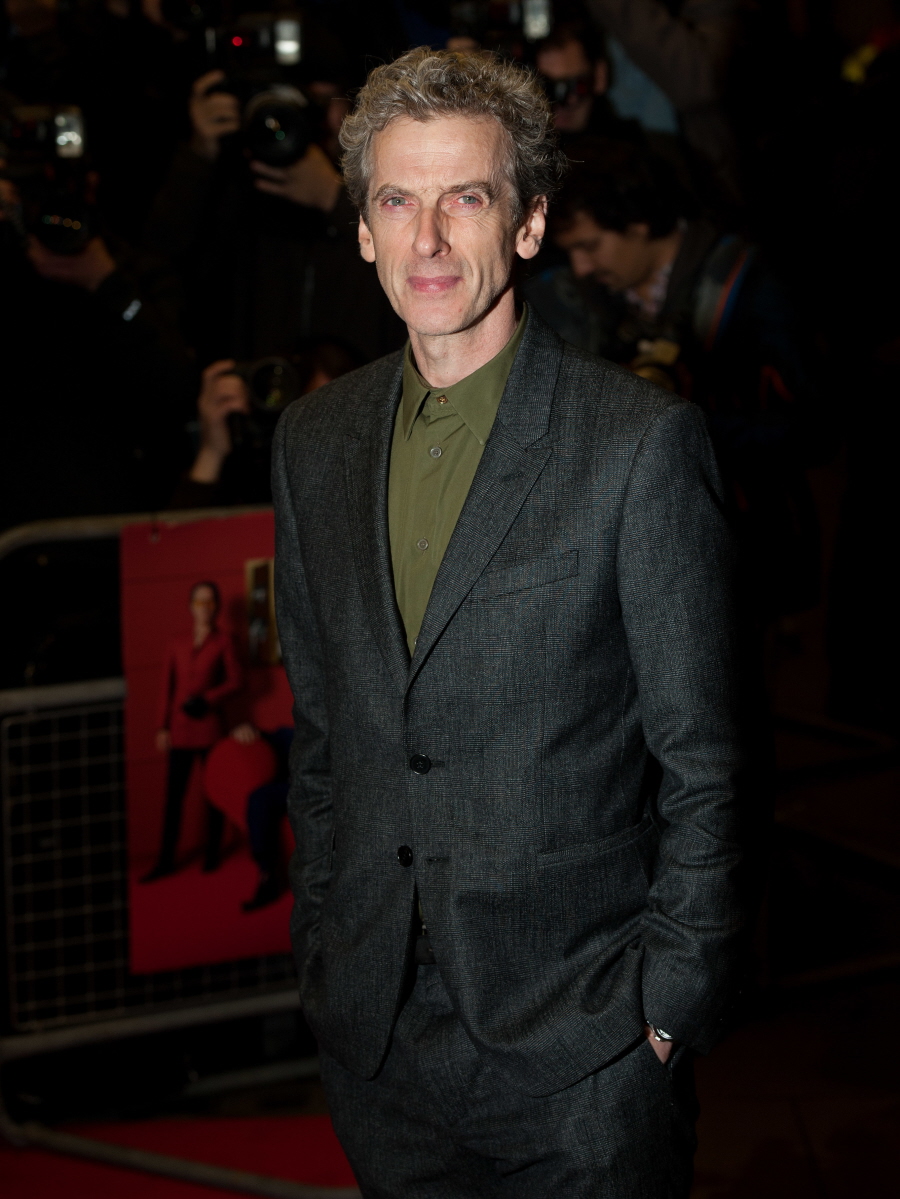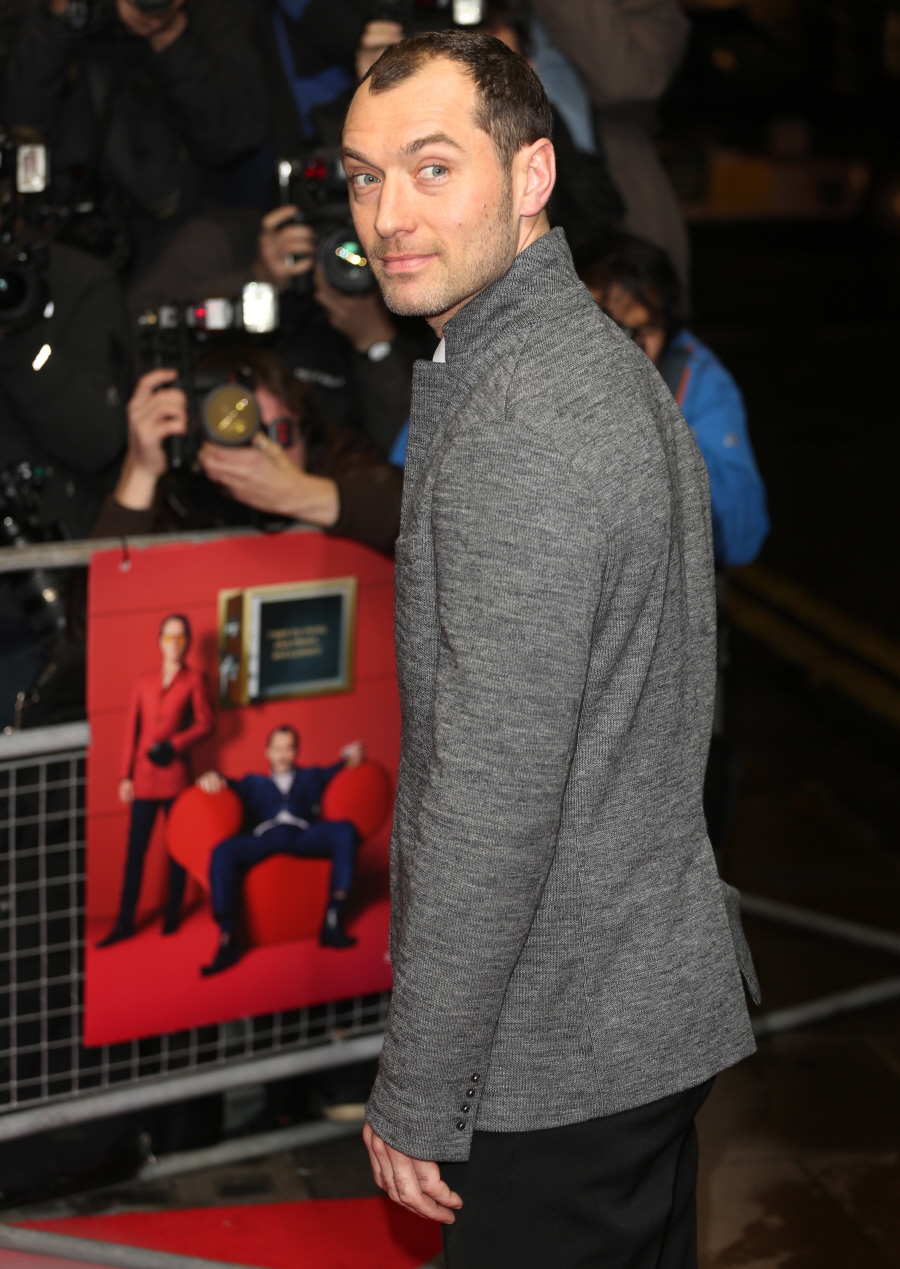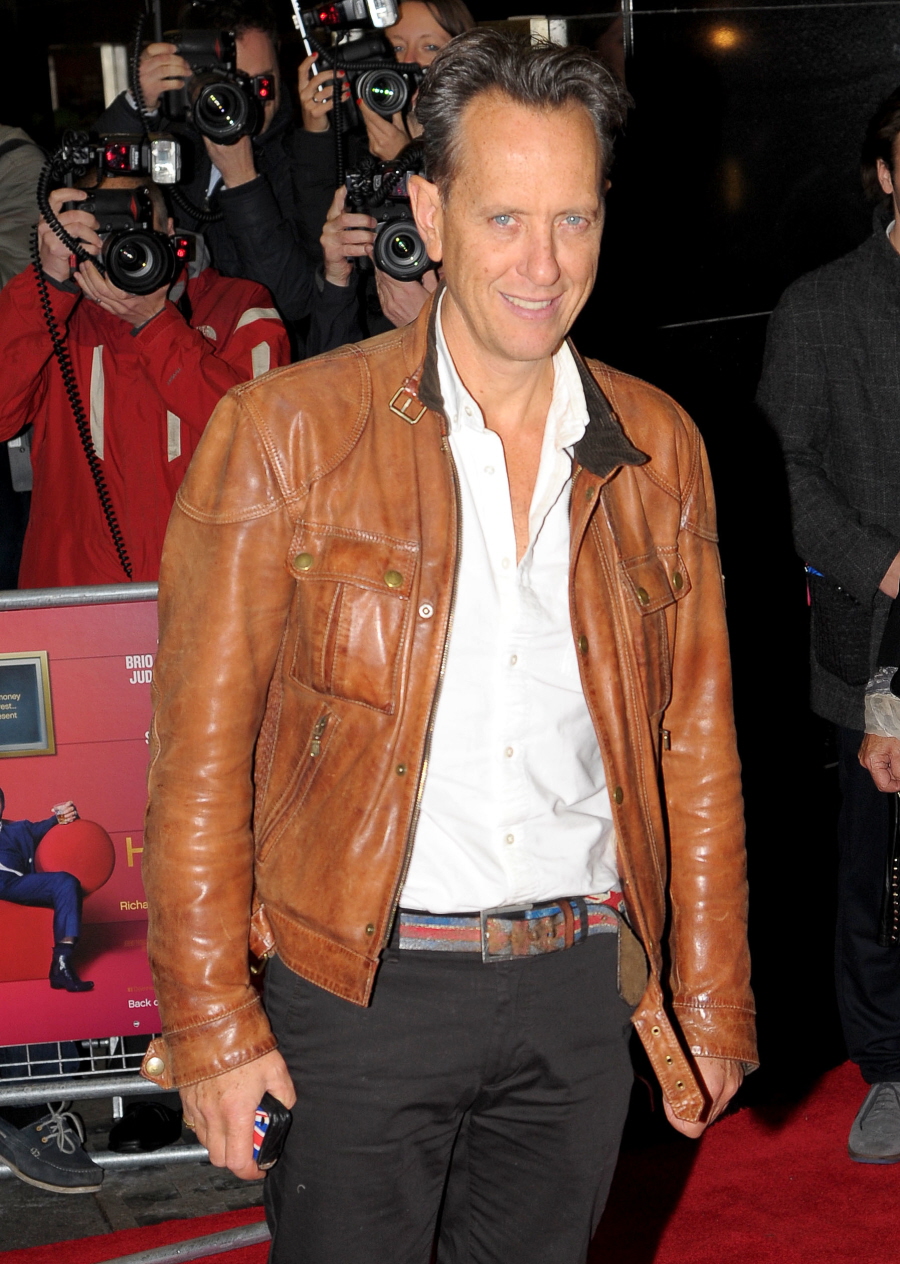 Photos courtesy of WENN.