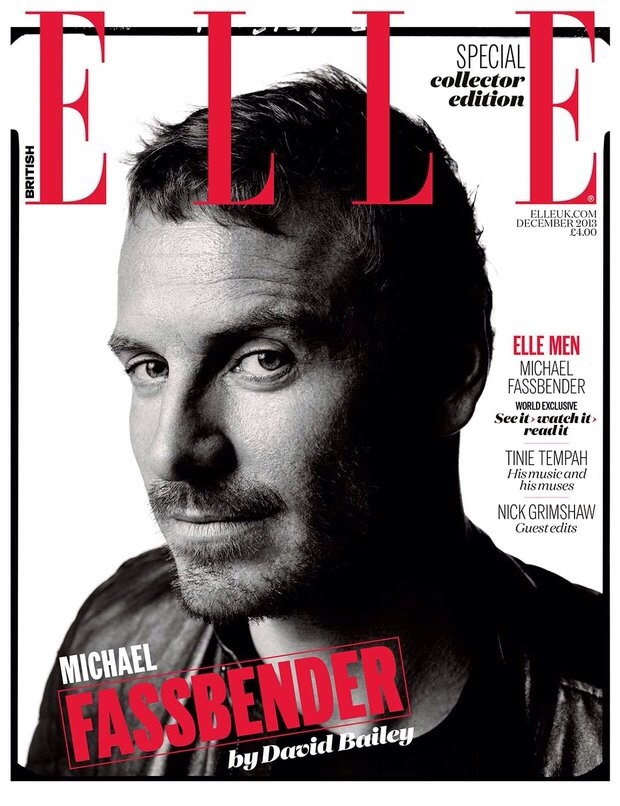 Michael Fassbender covers the new "collector's edition" of Elle UK. The photoshoot was done by David Bailey, a photographer I respect, but for the love of God, these photos are terrible. The headshot is a Photoshop (or lighting?) disaster and the torso pic is blah. How f—king difficult is it to take a good photo of Fassbender? I'll admit that he isn't my current Dong Of Choice (I'm still smarting from his awful GQ interview), but I still find him attractive and, quite honestly, he's one of the most photogenic men around. It really isn't that hard to get him to look better than this. Here are some highlights from the interview:
Fassy on his good looks: "I've never really thought of myself as good looking. I think of myself as, you know, alright."

On the attention he gets from ladies: "I'm not oblivious to it. It's not like I think I've become more charming or good-looking overnight. But, no, I haven't lost any respect [for women]. I'm an alright judge of character, so you can figure these things out."

He didn't always look like this: "I used to have bad acne as a teenager, so all of this is a bonus now, the fact that I don't have pimples any more. And my hair was also, you know, unfortunate. I had really long hair. I mean, I tied it back most of the time, but I had all these frizzy bits coming off the top."

Filming a scene in 12 Years a Slave where he had to rape Patsey: It was too much and he "keeled over" in front of the film crew. "That was a kind of strange one. I just blacked out and came to sort of in the middle of the scene. That has never happened to me. You are doing things that are quite challenging. I guess mentally and physically. The good thing is it's over in a short period of time, so it's a very intense focus for a concentrated amount of time. So you think to yourself, 'I just have to be crazy for another couple of weeks'."

On Pharrell Williams: "The coolest man on the planet, for sure."

Costars love him: Javier Bardem called him an 'Acting beast' and X-Men co-star James McAvoy told us: 'There's something quite old-school about Michael. I love him dearly.'
[From Elle UK, The Mail, Express]
No, Michael. I will not like you any more if you talk about zits and fuzzy hair. I refuse to fall for you again! I will not appreciate you more if you speak of your awkward youth or your ponytail. NEVER AGAIN. Although… Javier referring to Michael as an "acting beast" did make me stop and think about the beast within. NO. I must stop this. I'm over him. Right? Right. Damn it, is it even possible for me to quit the Fassbender?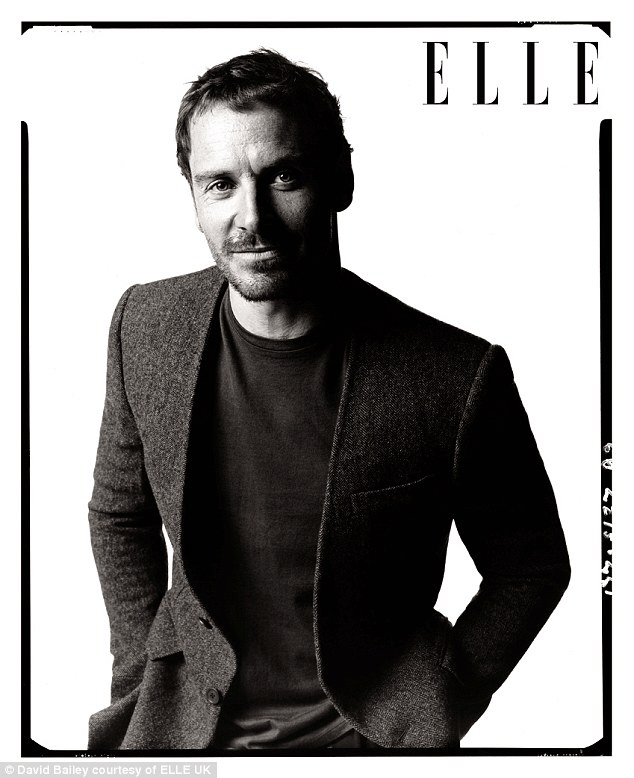 Photos courtesy of ELLE UK.