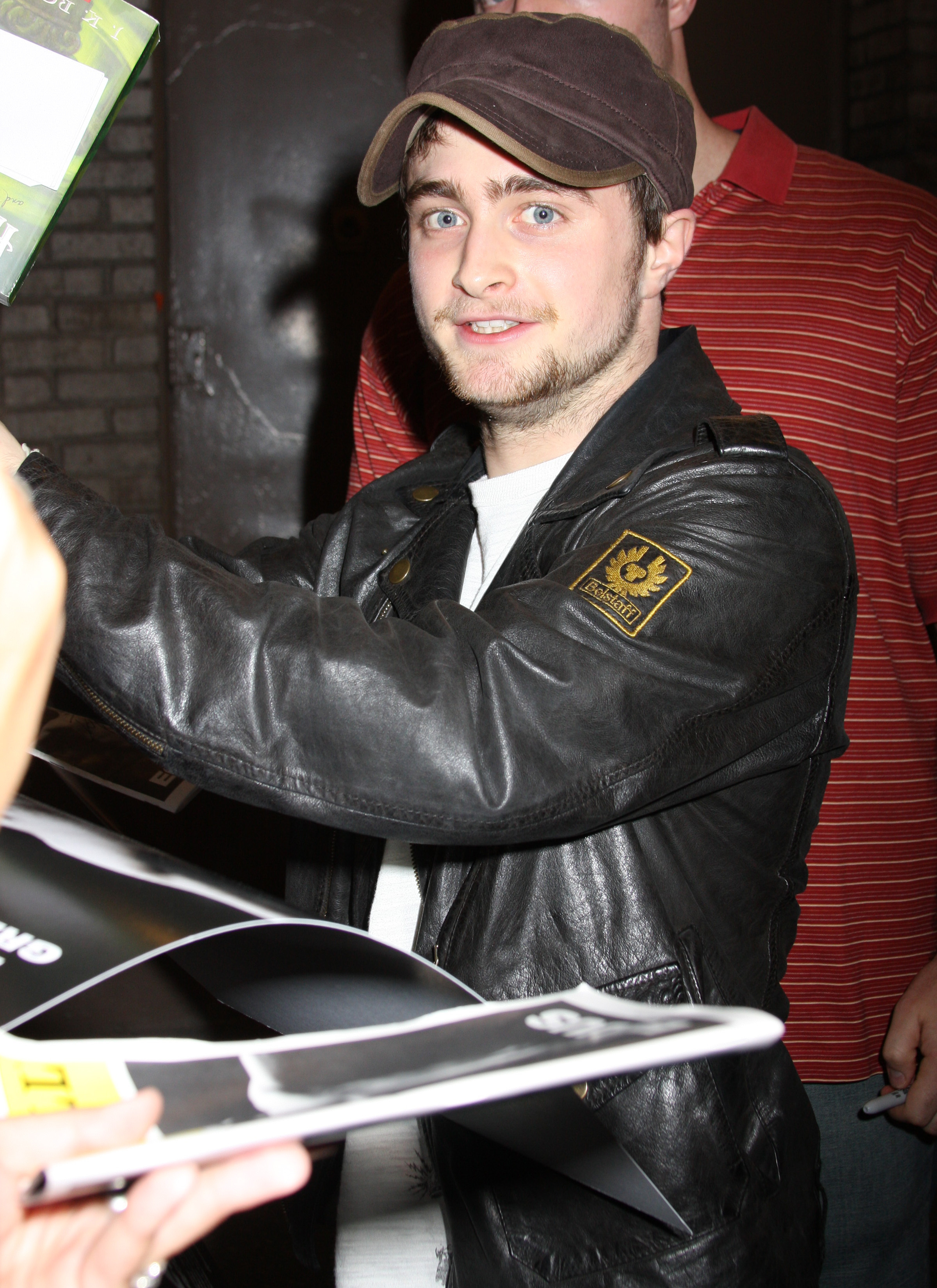 The excitement hasn't ended yet for the new first daughters, Sasha and Malia Obama. "Harry Potter" star Daniel Radcliffe personally offered to take the girls on a private tour of the set of Hogwarts, the fictional magic academy where Harry and his friends have their many adventures.
On Tuesday Barack Obama becomes our new president. We happen to be seeing each other in a very American week. Does it make you feel overly British to be here right now, or less so?

[Daniel Radcliffe:] I feel privileged to be here for Obama's inauguration. But I do tend to go doubly British when I am away from home. I have picked up certain phrases while here in America that I plan to eradicate as soon as I get back home.

Examples?

"I know—right?" That phrase and its little rhythm there is very American and not really used in England. I've started saying that and people are picking up on it when they come over. But getting back to Mr. Obama. I am so proud and happy for this country. He is everything the rest of the world liked about America and now likes again. He is both Martin Luther King and JFK. He is a pioneer. He is a symbol of progress which is what we dig about this country. What you love about England is all the old buildings and such. The traditions. I love that, too. But this is what we want from you.

And may I? I'd like to take this opportunity to issue a public invitation to the Obamas that if their daughters would like a private tour of the Harry Potter set, I would be honored to be their personal tour guide.
[From the Daily Beast]
The girls have already hung out with Miley Cyrus and The Jonas Brothers, and are reportedly big fans of the Harry Potter series of books. Barack Obama is said to have read the series with the girls throughout the campaign. How lucky are these kids? My daughters are going to be so jealous when they hear about this.
Here's Sasha and Malia with their parents handing out food at a food bank in November. Image thanks to Newscom. Header of Daniel Radcliffe signing autographs in August. Image thanks to Fame.