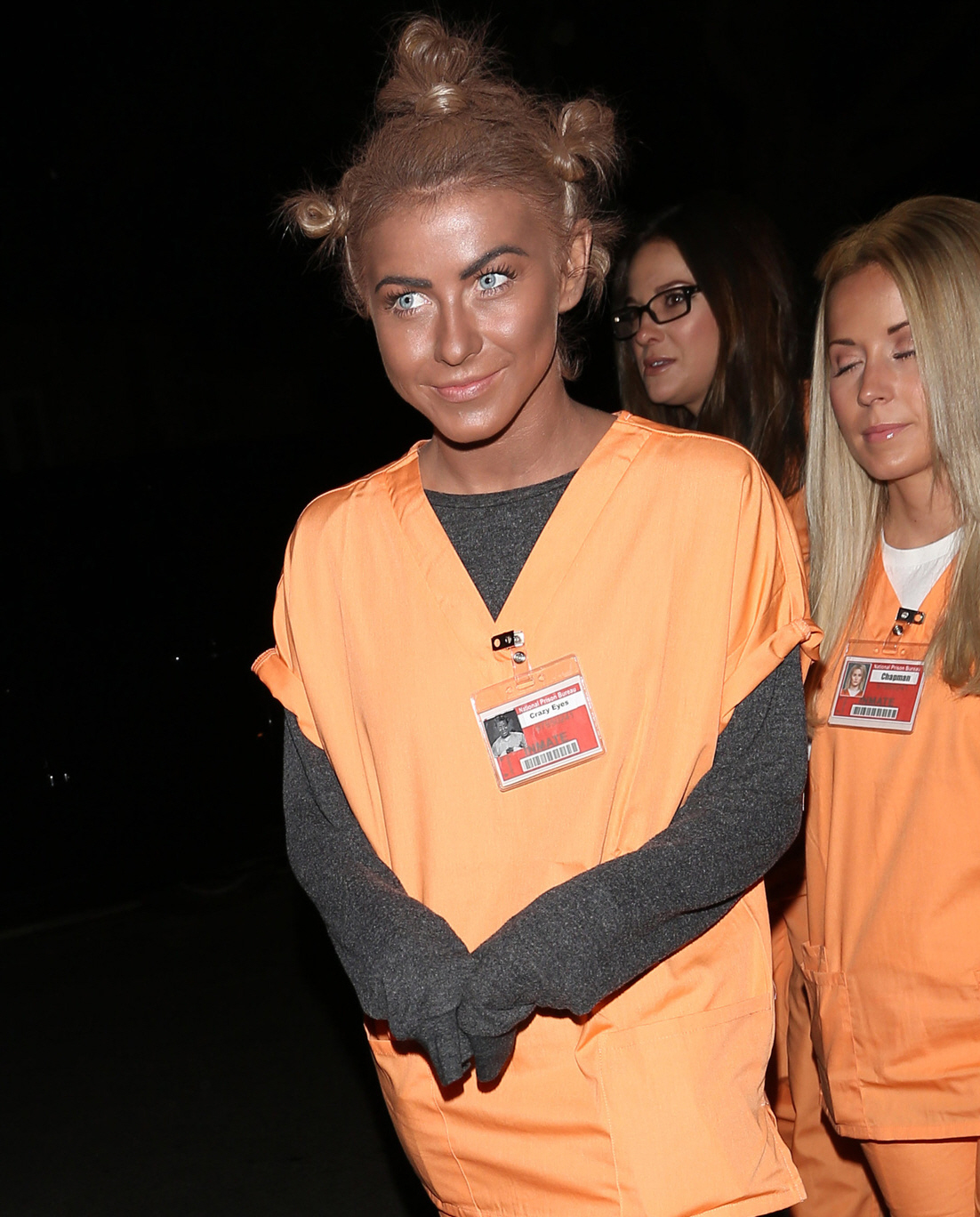 Over the weekend, Julianne Hough decided that it was totally cool to wear "blackface" for Halloween. She dressed up as the character Crazy Eyes from Orange Is the New Black, a character played by an African-American actress. The sh-tstorm commenced immediately, and by the time Julianne left the Halloween party, she had wiped off most of her "blackface" makeup. She later issued an apology on Twitter. But people are still pissed off. Thus far, I don't think Uzo Aduba, the actual actress who plays Crazy Eyes, has issued any kind of statement, but another star of the show is speaking out. Laverne Cox, a wonderful transgender actress (who plays Sophia Burset on the show) and LGBT activist has some thoughts:
In case Julianne Hough was wondering, blackface is not the new black. The dancer-turned-actress learned this lesson the hard way when she dressed up as "Crazy Eyes" from Orange Is the New Blackin blackface makeup at a Halloween party on Oct. 25.

Her costume upset many and caused critics to lash out at the former Dancing With the Stars pro. One person slightly more understanding was OITNB star Laverne Cox, the actress who plays Sophia Burset on the popular Netflix show.

The black, transgender activist spoke with Us Weekly about Hough's costume at 10 Years After The Prime Time Closet – A History of Gays and Lesbians on TV at the Leonard H. Goldenson Theater in Hollywood on Oct. 28.

"I wasn't offended," she revealed to Us. "I thought it was a shame that she is in this country, that she would wear blackface and not understand the historical implications of that. I don't think Julianne is making a specific informed choice to comment on blackness. I just think it's out of this ignorance. That's really sad."

But Cox kept it positive, saying Hough was "obviously a fan of our show. I love Crazy Eyes too."

Hough issued an apology on Twitter shortly after photos of her costume went viral saying, "I am a huge fan of the show Orange is the New Black, actress Uzo Aduba, and the character she has created. It certainly was never my intention to be disrespectful or demeaning to anyone in any way. I realize my costume hurt and offended people and I truly apologize."

The hit Netflix drama is currently filming Season 2, and though Cox won't give away any spoilers, she did tell Us a bit about the future of her popular character.

"I'm having a blast, and I think we're going to see different shades of Sophia this season that's exciting for me," she said. "There's some really funny stuff and some gut-wrenching stuff."
I agree with Laverne. "I don't think Julianne is making a specific informed choice to comment on blackness. I just think it's out of this ignorance." Truth. Julianne was attempting some larger statement about race (or racism), she was just ignorant of how stupid her Halloween costume was. And by the way, even though I think Julianne should NOT get a pass on the costume, I think she's handled the controversy well enough. She issued a specific apology and since then, she's kept her mouth shut. That should show you that she has a good publicist.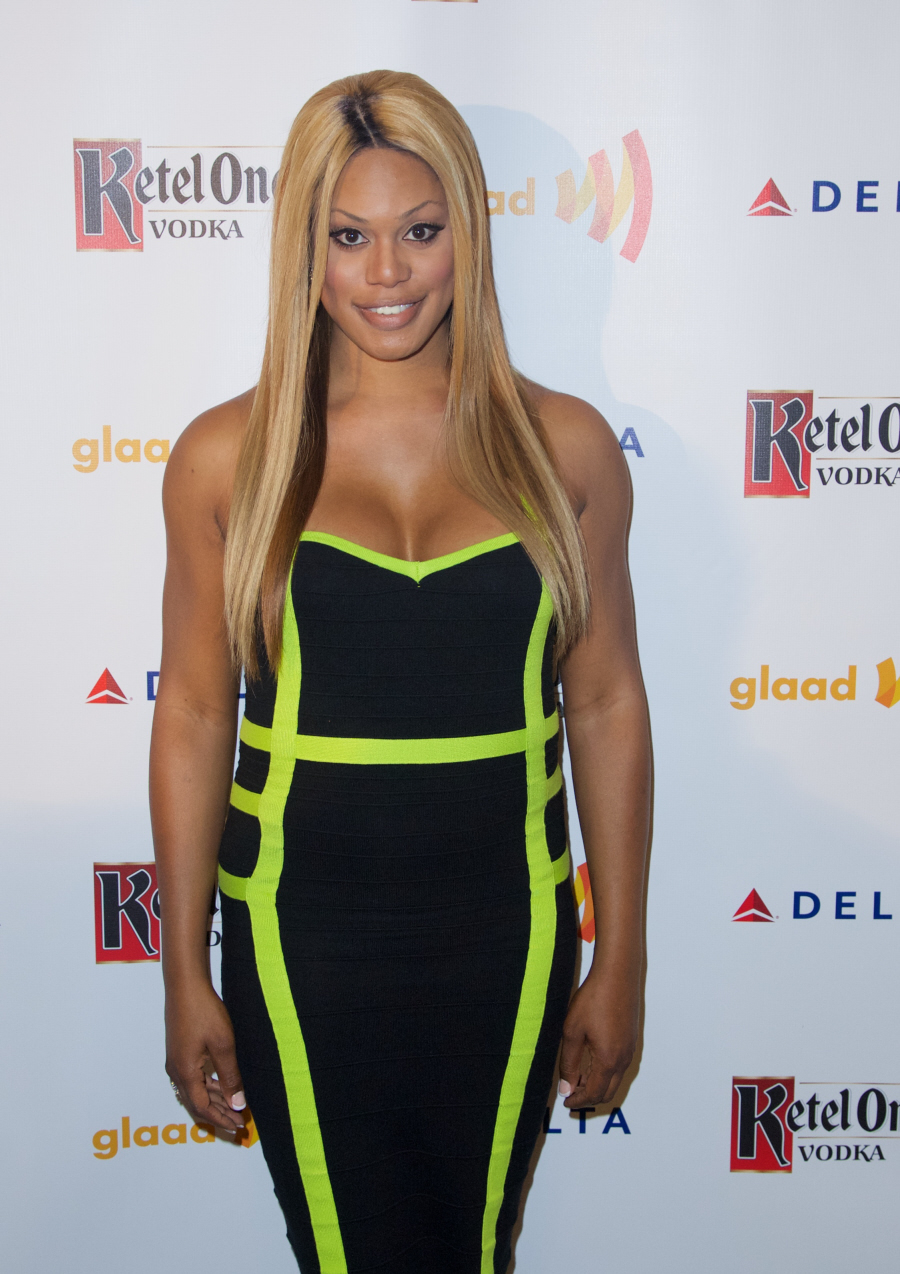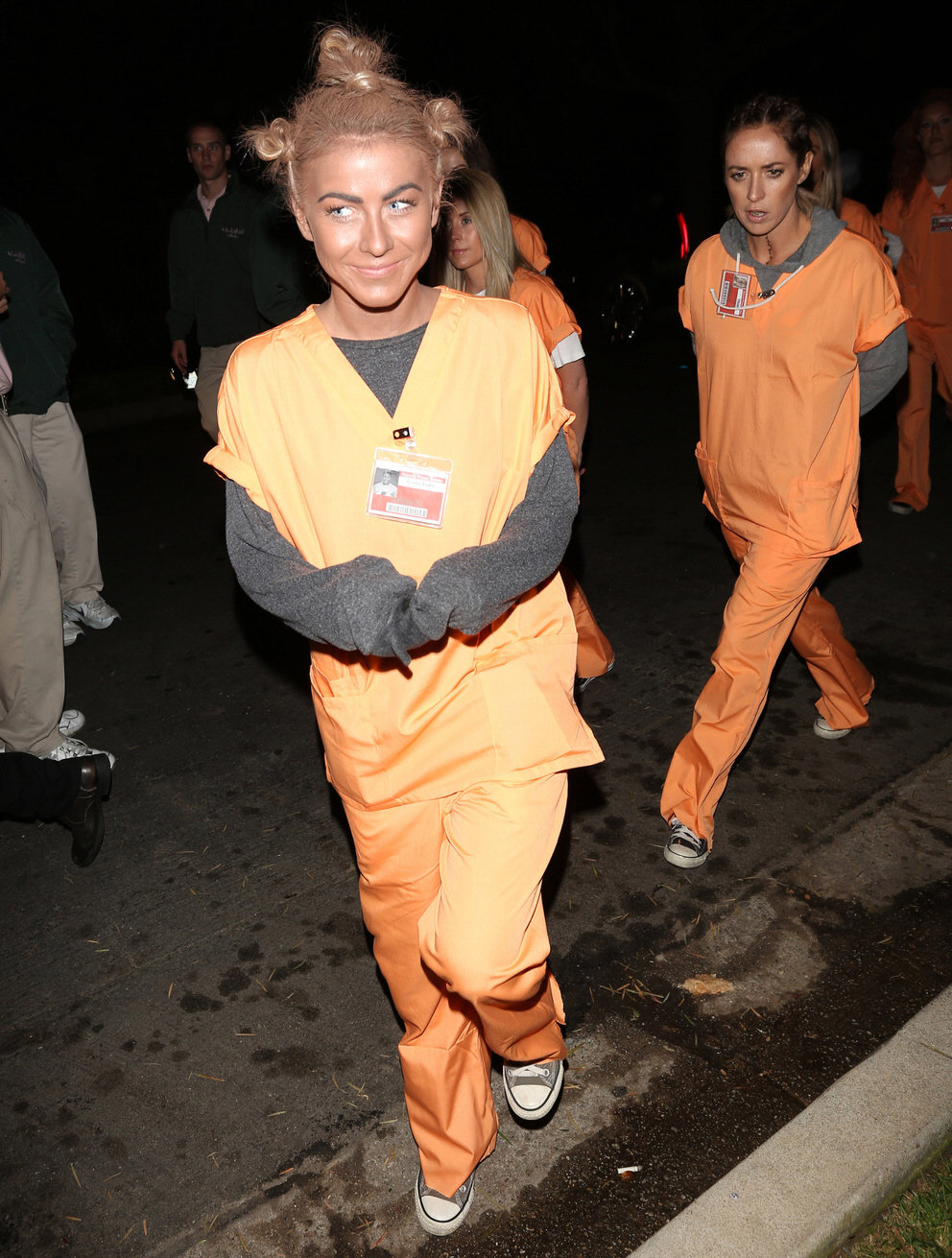 Photos courtesy of WENN, PCN.