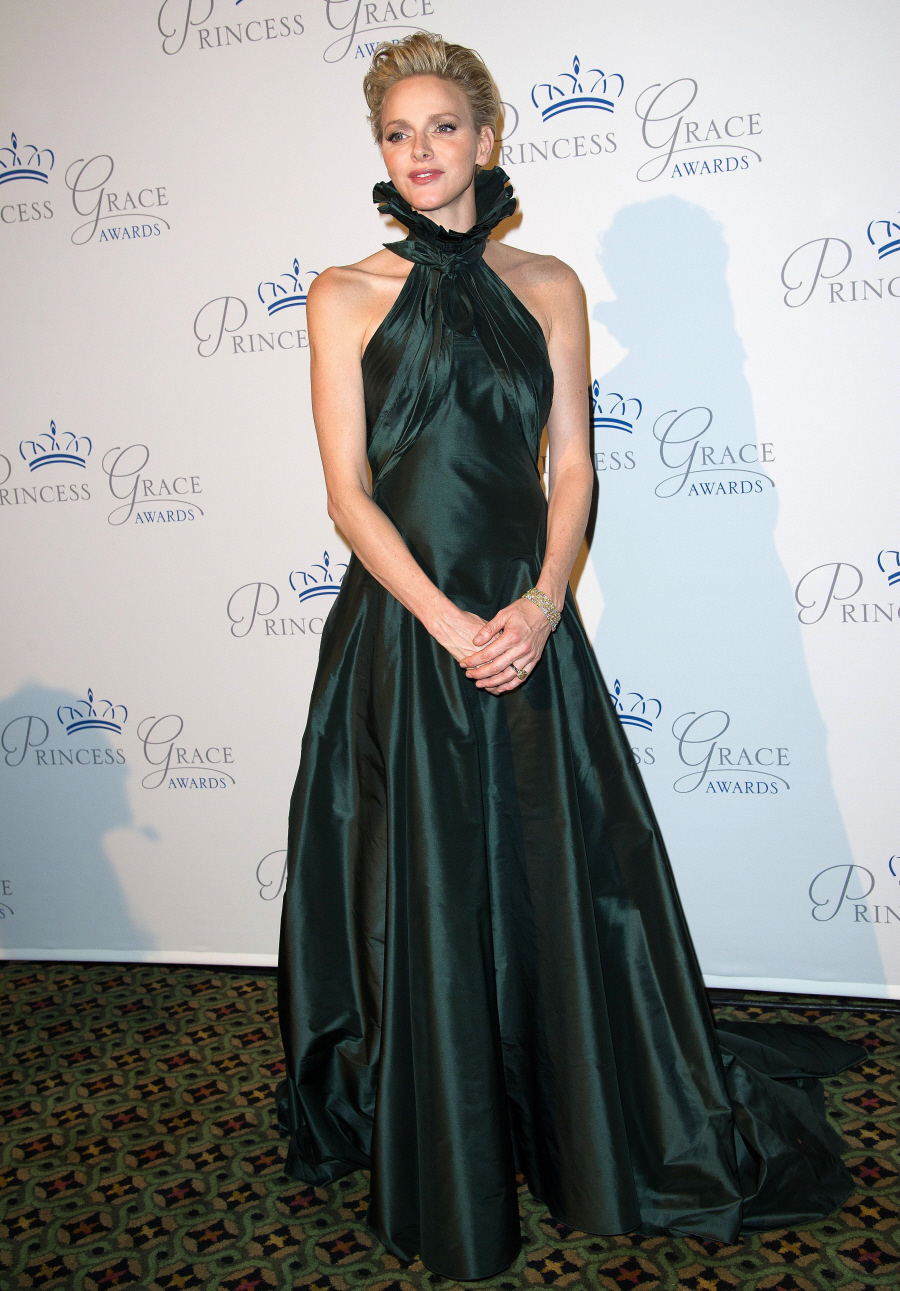 Here are some photos of Princess Charlene of Monaco in NYC last night, at the 2013 Princess Grace Awards. She helped honor the wonderful Cicely Tyson (Tyson won the Prince Rainier III Award), amongst others. Charlene and Albert have been in NYC for several days ahead of this big event, and Charlene has been looking less trapped and less druggy than usual. I think she likes being in New York. Wouldn't you enjoy Manhattan too if being in Monaco meant that nightly trips to The Insemination Dungeon?
For this event, Charlene wore a Ralph Lauren Fall 2013 gown which… I don't know, you guys. This is taffeta, and despite how these photos look, the dress is actually a deep, rich green (it just photographs as a sort of off-black). I might have been okay with the color and the fabric (not in love, but okay with it) but I really dislike the neck thing. The weird halter, the fact that the neckpiece makes Charlene look like an exotic plant… I can't. I also think Charlene looks like she's lost some weight, right? And she looks kind of tired. It's exhausting being a princess.
Anyway, she's still not pregnant. I don't think she gives a crap about giving Albert an heir. Which is kind of funny when you think about it.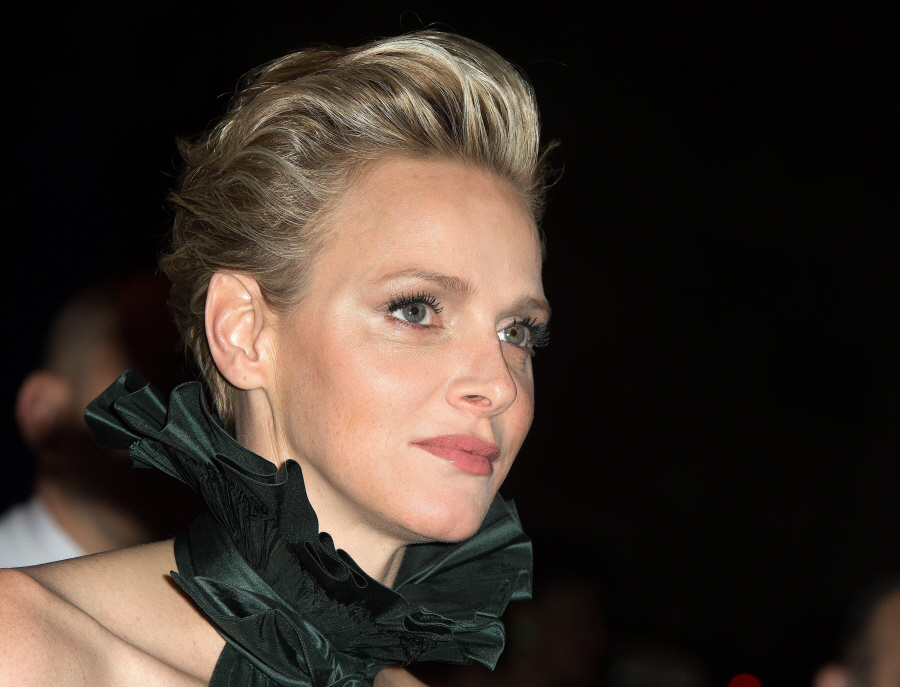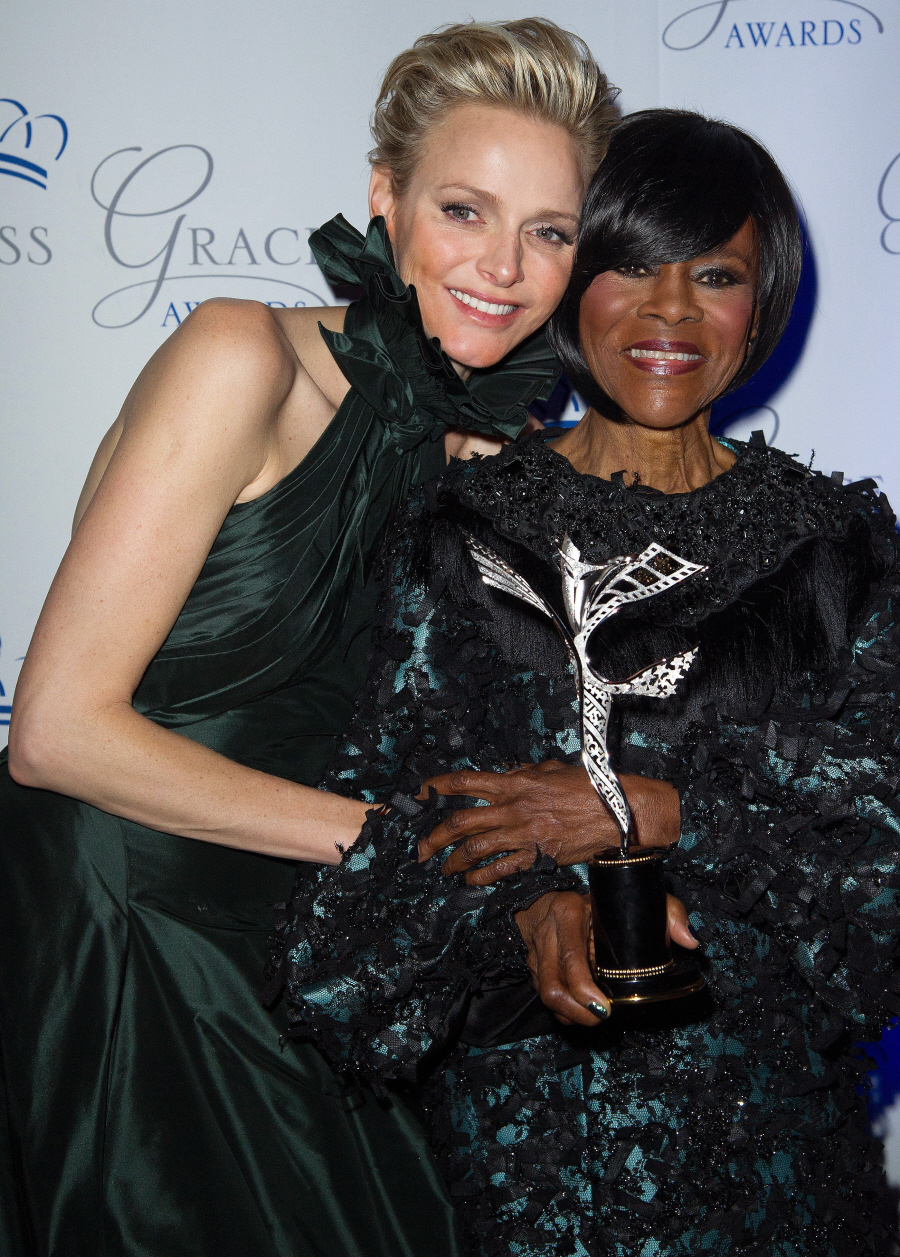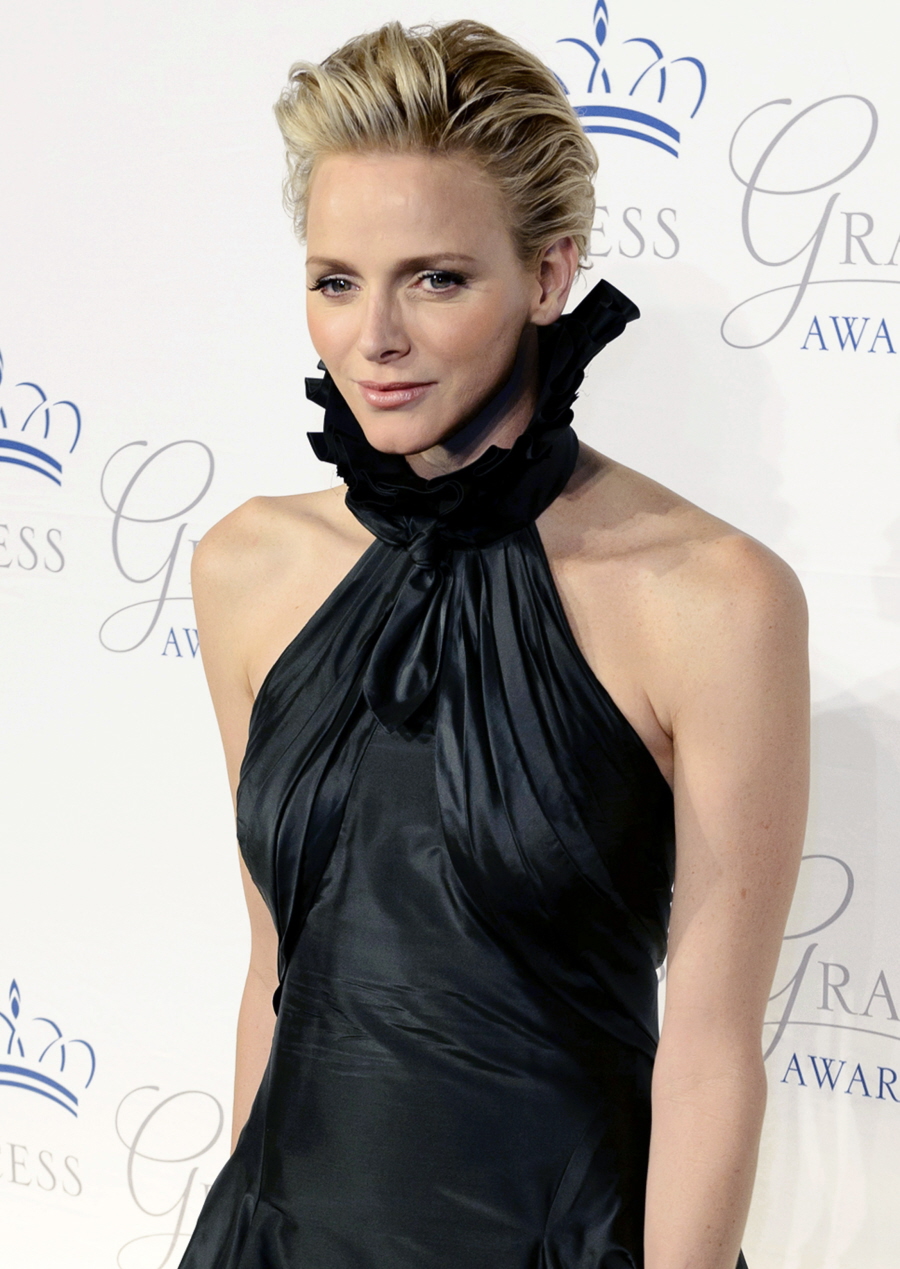 Photos courtesy of WENN.