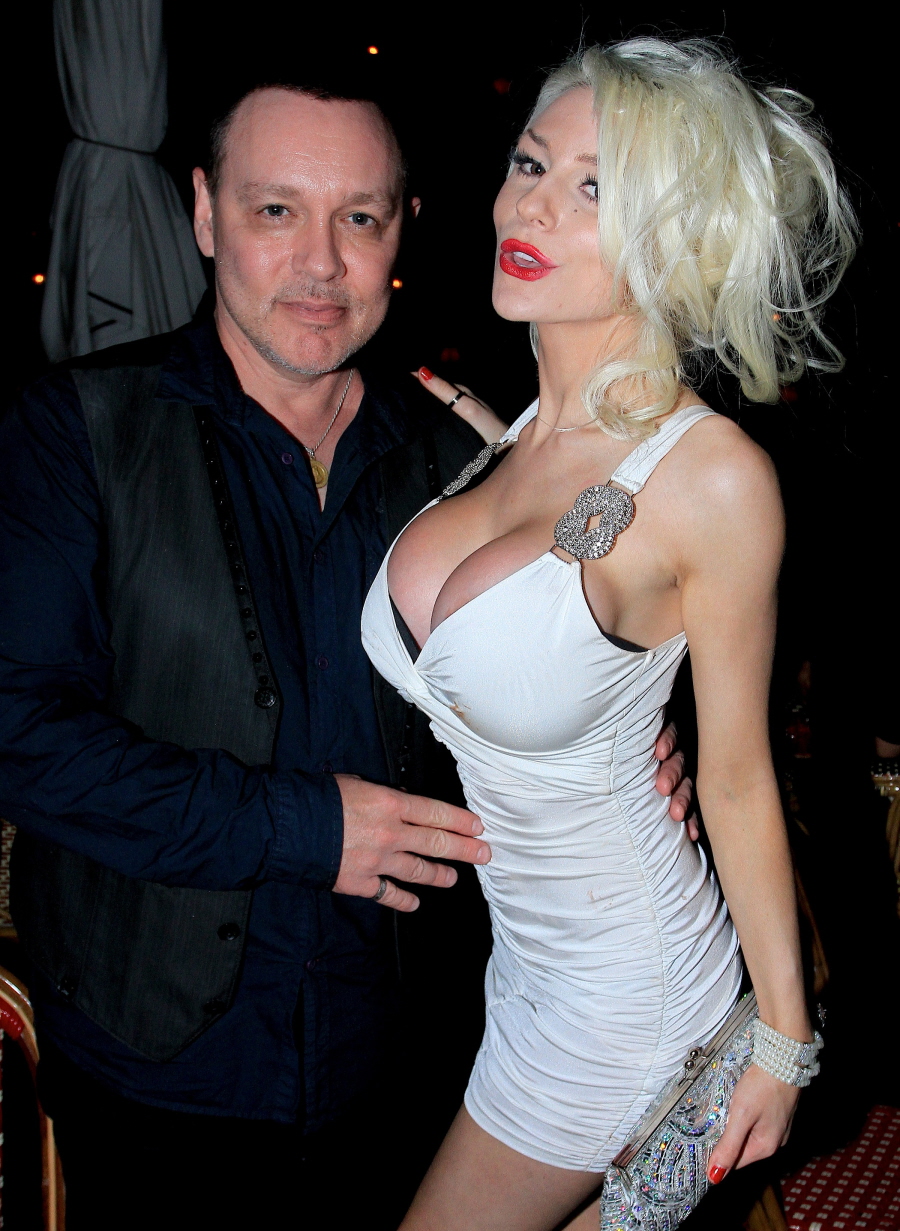 I was sitting here debating whether or not I should cover this as OMG BREAKING NEWS. Various outlets are picking up this story (The Daily Mail, Radar, Hollywood Life, etc), but I haven't seen anything on People Mag or Us Weekly yet. Still, let's go ahead and talk about it. After three years of marriage, Courtney Stodden and Doug Hutchison are separating. She's 19 (they married when she was 16) and he's 53. During their marriage, they've been on reality shows, entertainment shows, she's been in magazines, she's gotten ridiculously huge implants and duck lips and… well, it's been a whirlwind romance. I never thought it would happen… *wipes tears from eyes*
Courtney Stodden is now 19, single and ready to mingle!

The Teen Bride has made a bold move and is ending her three-year marriage to her much-older husband, Green Mile star Doug Hutchison RadarOnline.com has exclusively learned.

"Courtney has called it quits on her marriage," a source close to the controversial couple explained. "She is done with him and he's totally heartbroken."

Marrying Doug, with her parent's permission, when she was just 16 launched Courtney into the public eye and she and her uber affectionate hubby appeared on the reality show Couples Therapy together, but since then Courtney has been booking shows like Big Brother in the UK alone. Usually Courtney, who just had boob job to increase her breasts to a size DD, and Doug are spotted around Los Angeles shopping together, and she's always in her trusty clear hooker heels, but RadarOnline.com has confirmed that they haven't been seen in public together for almost a month, since October 2.

"Doug knew he was taking a risk with the marriage, but he genuinely feel in love with Courtney and didn't realize how much his life would be changed after they got married," the source said.

Now that Courtney has been experiencing fame on her own, the source said this played a major part in their split.

"She is branching out and doing her own thing and Doug is getting left behind."

However, the source said the couple has been planning to announce the split in a very calculated way.

"Everything with Courtney and Doug is so contrived, but he wasn't with her at her Halloween party and she's always doing things by herself lately. He just isn't part of the scene anymore now. They'll probably stage a photo opp just to pretend they're still together though."

Sources close to the situation have indicated Stodden is not yet prepared to publicly announce the split, as they fear it could jeopardize the potential for a reality show which would focus on her attempts to find a new love.

"But it's over," said a source.
CB pointed out that if this is an official announcement, they're doing it on a Friday afternoon like all of the big celebrities do, like Courtney and Doug are the second coming of Brad Pitt and Jennifer Aniston. Hahahaha. But seriously… even though I wonder if Courtney is capable of taking care of herself on her own, I think she'll be better off without Doug's dead weight. He brought nothing to the table but his skeeze. Courtney's the star!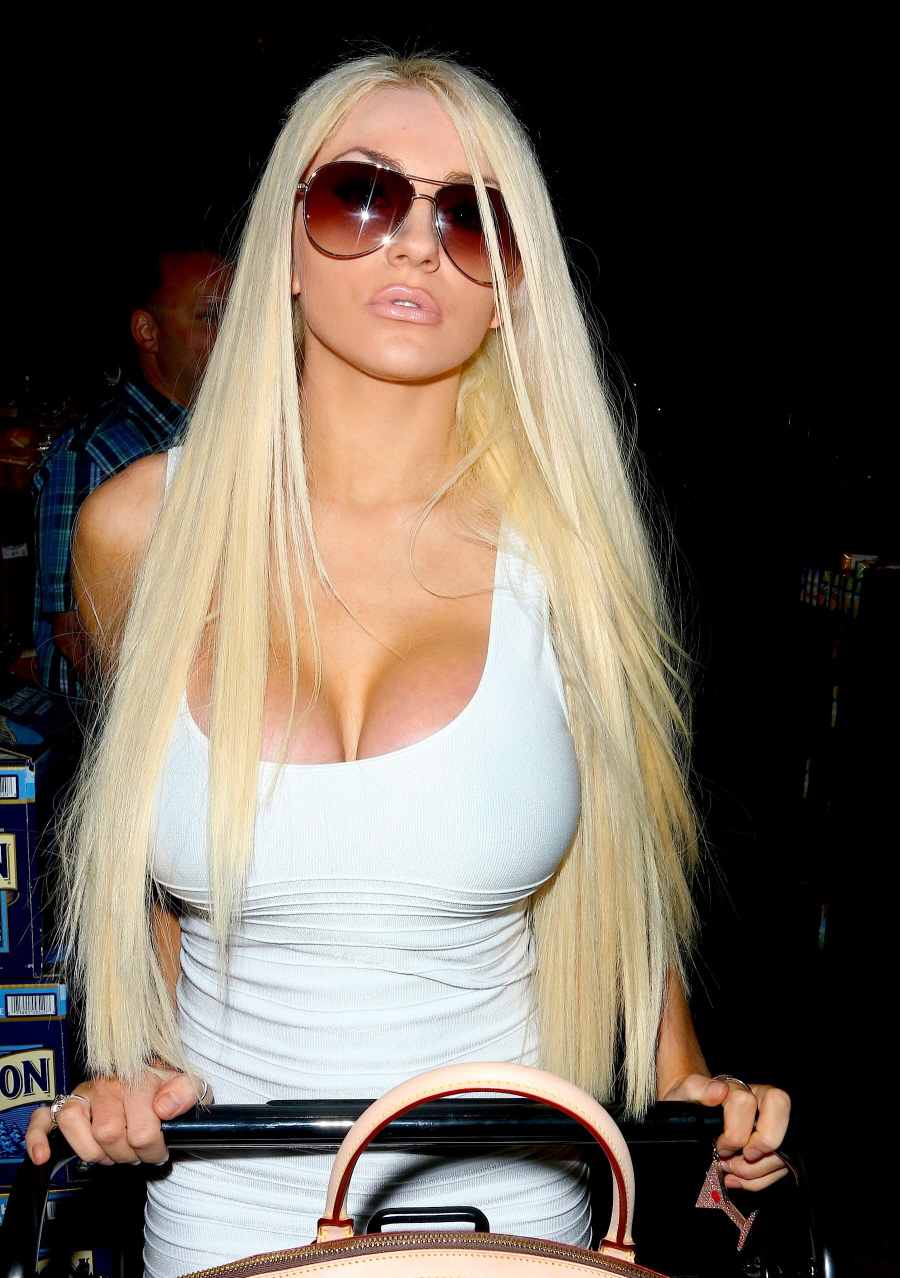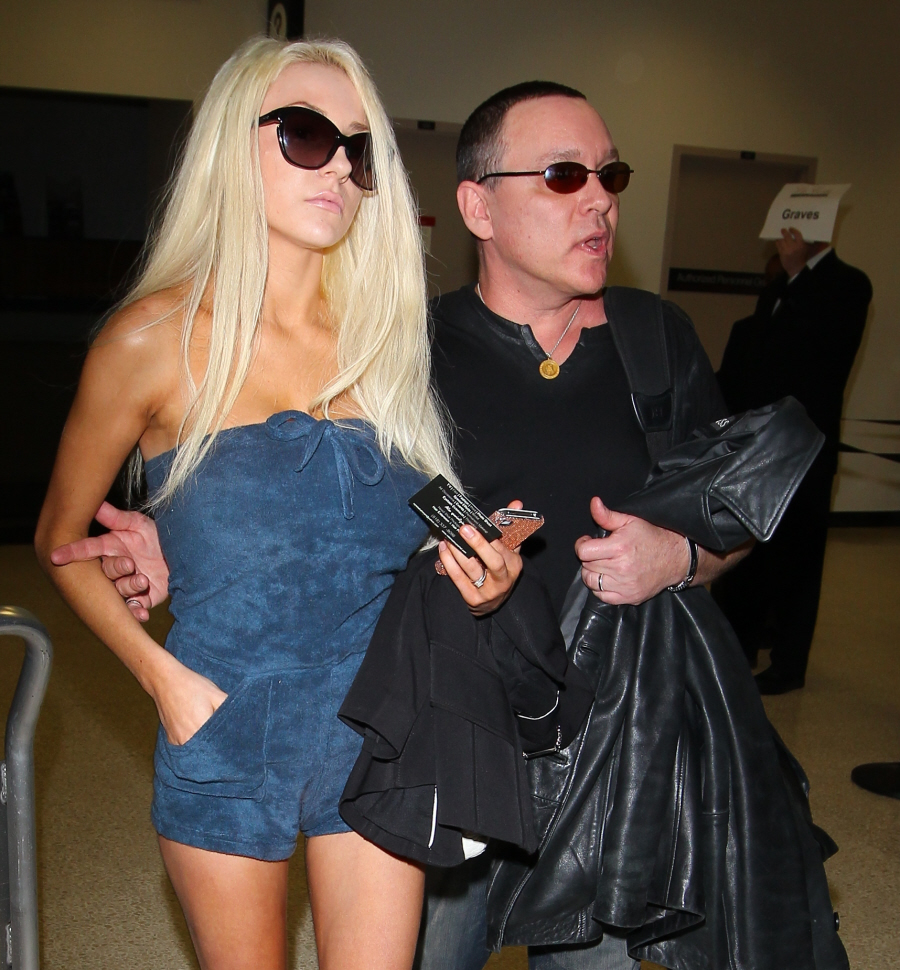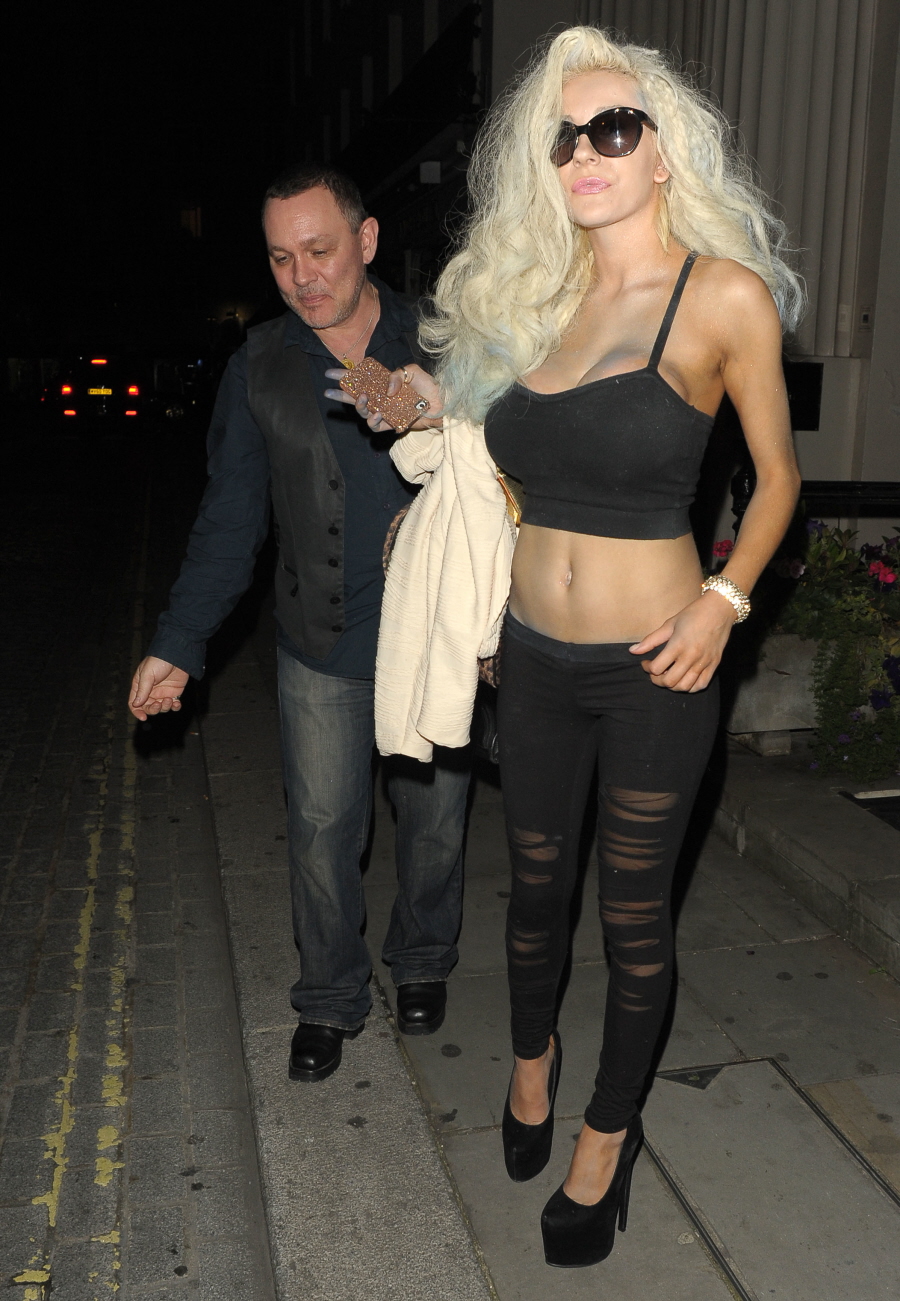 Photos courtesy of WENN.