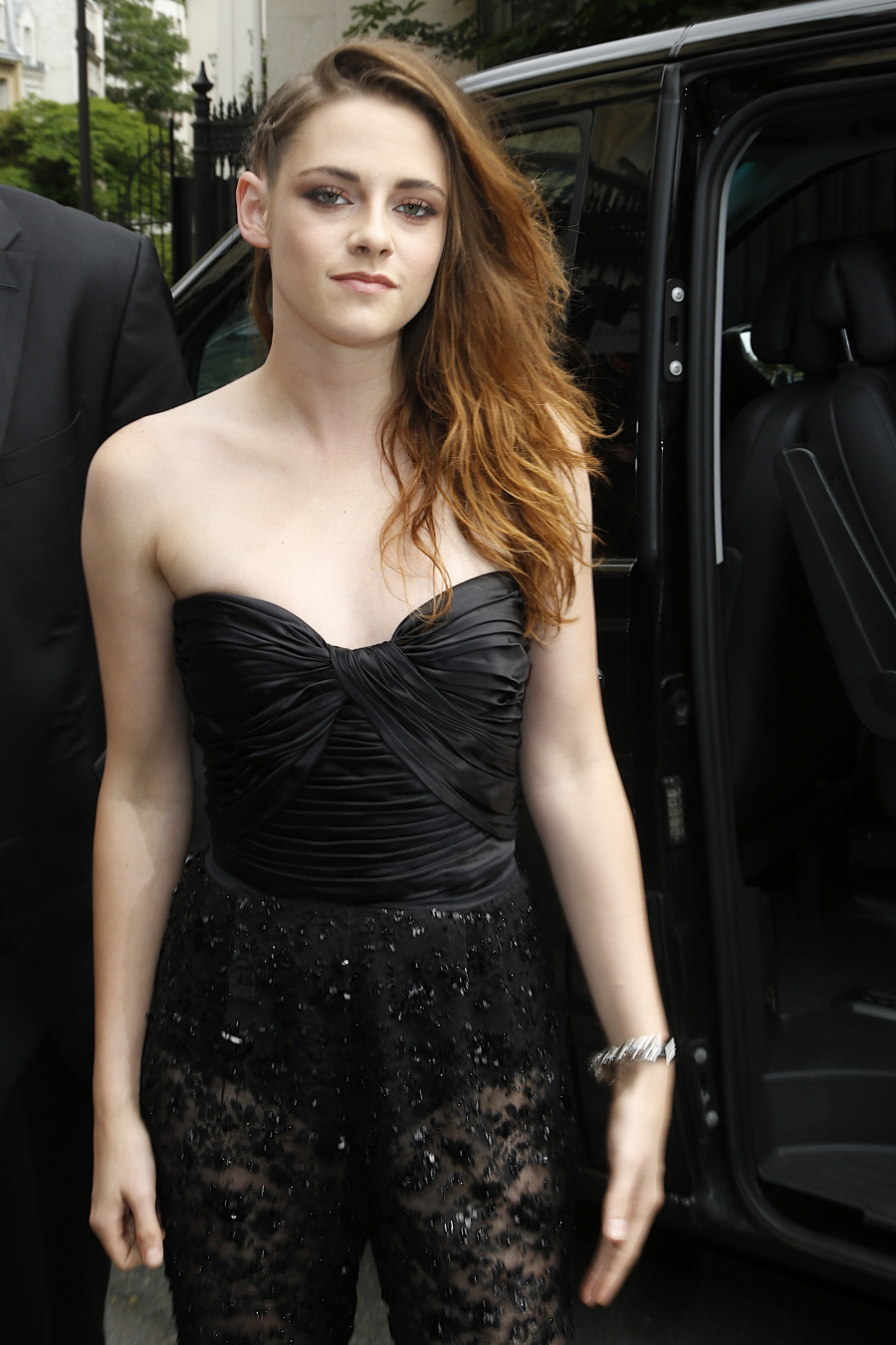 The weirdest thing is happening with Kristen Stewart. I'm sort of at a loss for the Twihard Conspiracy Theories too. I actually have no reasonable explanation. Okay, so this is what has happened in the past week and a half:
1. Vanity Fair released their exclusive interview with Liberty Ross, in a piece called "The Woman Who Outfoxed Kristen Stewart". But the interview was barely about Kristen or "outfoxing".
2. Kristen and Robert Pattinson reunited in a somewhat public way when the paparazzi caught them leaving (in separate vehicles) Rob's house. After they had presumably been boning. This came after some tabloid reporting that Rob was still banging Kristen with the understanding that they were not exclusive.
3. And finally, Kristen scores two new movie roles within days of each other.
WTF? What is this conspiracy? Like, as soon as the Twihards know that Rob and Kristen are still banging, magically producers want to hire her again? Not that the two new roles are that major or anything. She's taking a "small role" in writer-director Tim Blake Nelson's Anesthesia, an independent ensemble film. The other project seems slightly more promising:
Kristen Stewart and Jesse Eisenberg are teaming up for American Ultra, an action comedy from Nima Nourizadeh, the director of the surprise hit comedy Project X.

Max Landis, who wrote the hit sci-fi found-footage movie Chronicle, penned the script for Ultra, which is being produced by Anthony Bregman for Likely Story, and by David Alpert and Britton Rizzio for Circle of Confusion.

Eisenberg will play an unmotivated stoner named Mike, who lives with his girlfriend Phoebe (Stewart) in a small, sleepy town. One night, their lives take an unexpected turn when Mike's past comes back to haunt him, and he becomes the target of a government operation set to wipe him out.

"Simply put, American Ultra will be the most fun you can possibly have in a movie theater without the use of drugs, fireworks or canola oil," said Bregman, the prolific indie producer whose most recent credit is Enough Said, the James Gandolfini/Julia Louis-Dreyfus dramedy
FilmNation Entertainment will handle international sales for all territories, including Canada. CAA will represent domestic rights on the film.

Ultra is set to begin shooting in April 2014.
Ah, so she'll be playing a stoner. How shocking. Actually, American Ultra sounds like it has potential as a fun comedy, but it also seems like something that would attract better talent? Like Mila Kunis. Doesn't that role just scream "Mila Kunis"?
Anyway, Kristen's career has been in a major slump since the affair with Rupert Sanders went public – she went more than 16 months (by my calculations) without filming anything. She picked up roles in smaller movies over the summer (Camp X-Ray and Sils Maria), but the sequel to Snow White and the Huntsman has been plagued by stop-start preproduction and the fact that no one really wants to put Rupert Sanders and Kristen in the same room together again. But perhaps this is a second chance now that Rob is showing her his sparkledong once again? Or should I say, a third chance? Her second chance was when he took her back immediately after the affair went public. This is the third chance. Is that really what's happening though?
Here are some pics of Kristen filming Anesthesia yesterday.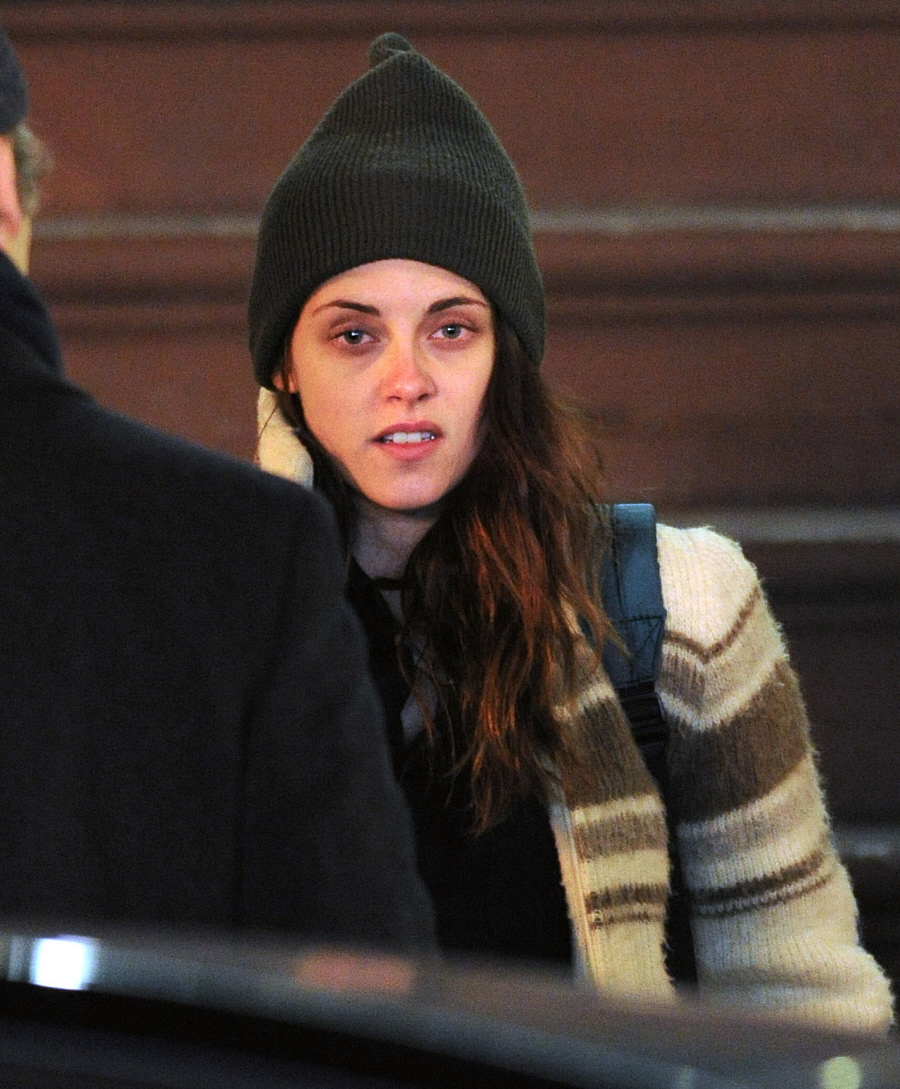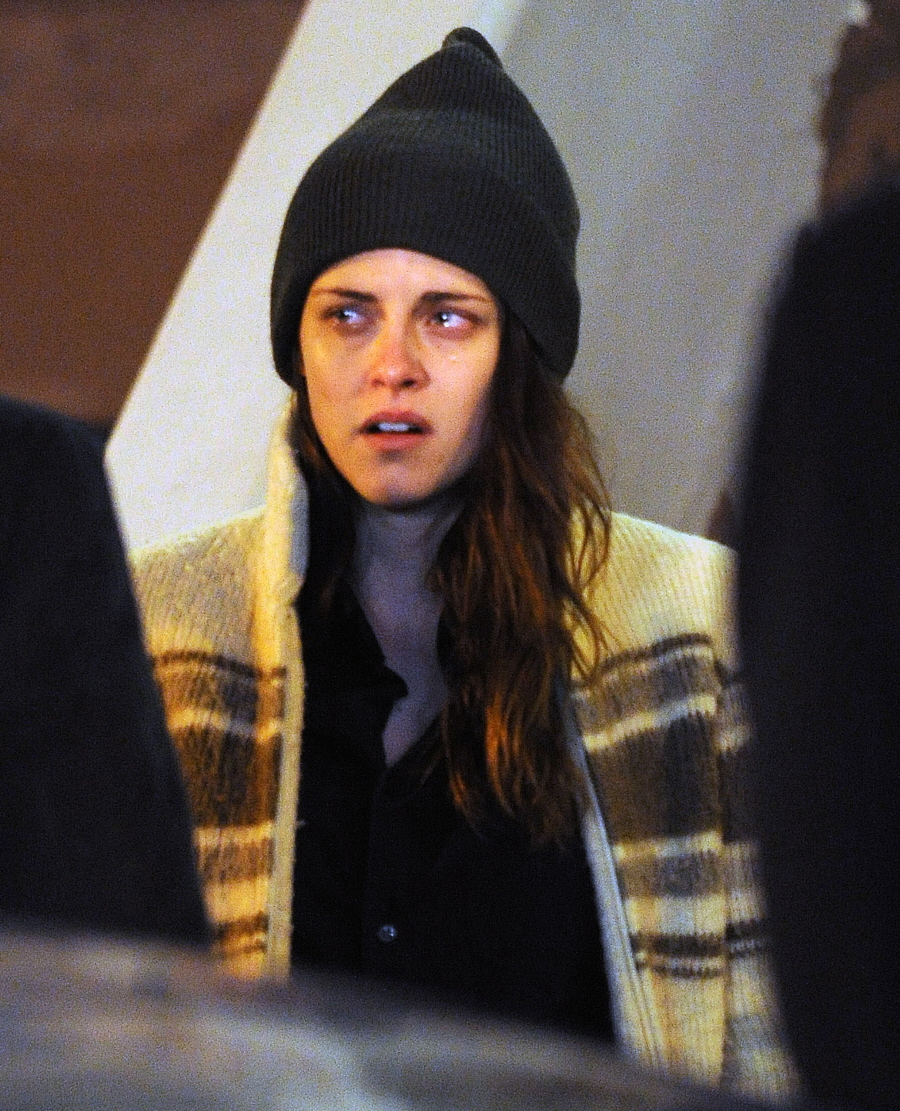 Photos courtesy of WENN, Fame/Flynet.