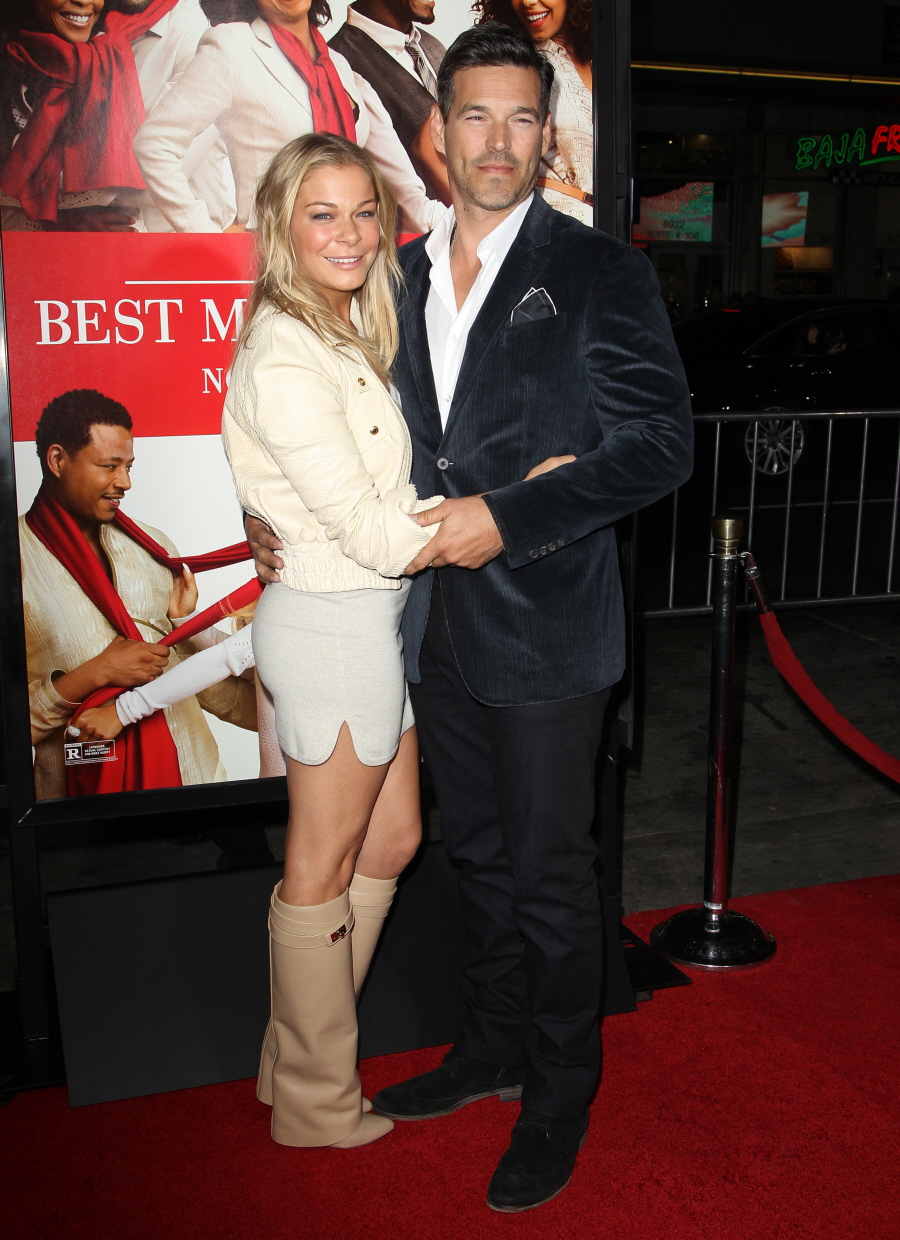 LeAnn Rimes and Eddie Cibrian walked the red carpet for the LA premiere of The Best Man Holiday last night. It was a mess! First of all, it's not like Eddie is the star of the movie or anything, but he and LeAnn were probably the most-photographed people there. Second of all… LeAnn was clinging. HARD. She didn't let him pose by himself at all. He had to be touching her, holding her hand, embracing her or letting her put her tongue on him the whole time they were on the red carpet. It was… uncomfortable. Also, LeAnn wouldn't shut up about it on Twitter, which is always funny. Also: her outfit is terrible.
Here's another funny story involving the Budget Bermuda Triangle – Brandi Glanville claims that LeAnn "hired" someone Brandi knows to be LeAnn's friend on the VH1 reality show. Brandi said on her podcast: "They hired someone that I know to play LeAnn's friend on the show… and there is a script!…I have a spy!" Brandi's friend – who was doing the podcast with her – joked that LeAnn had to hire a friend. Which is worse: that LeAnn had to "hire" a "friend" for her reality show, or that LeAnn hired a friend from Brandi's pool of friends/acquaintances?
Last thing… prepare yourselves for LeAnn's tongue. It's pretty funny/gross.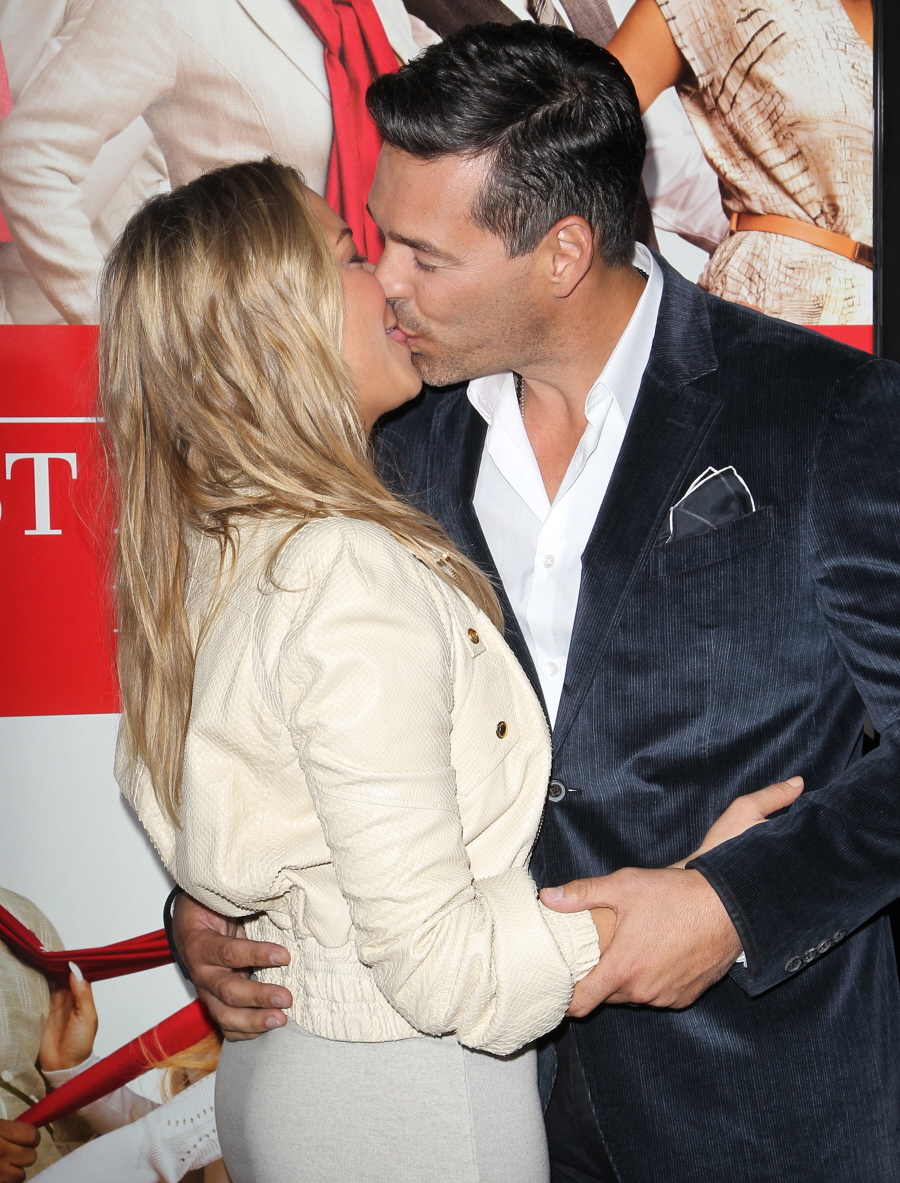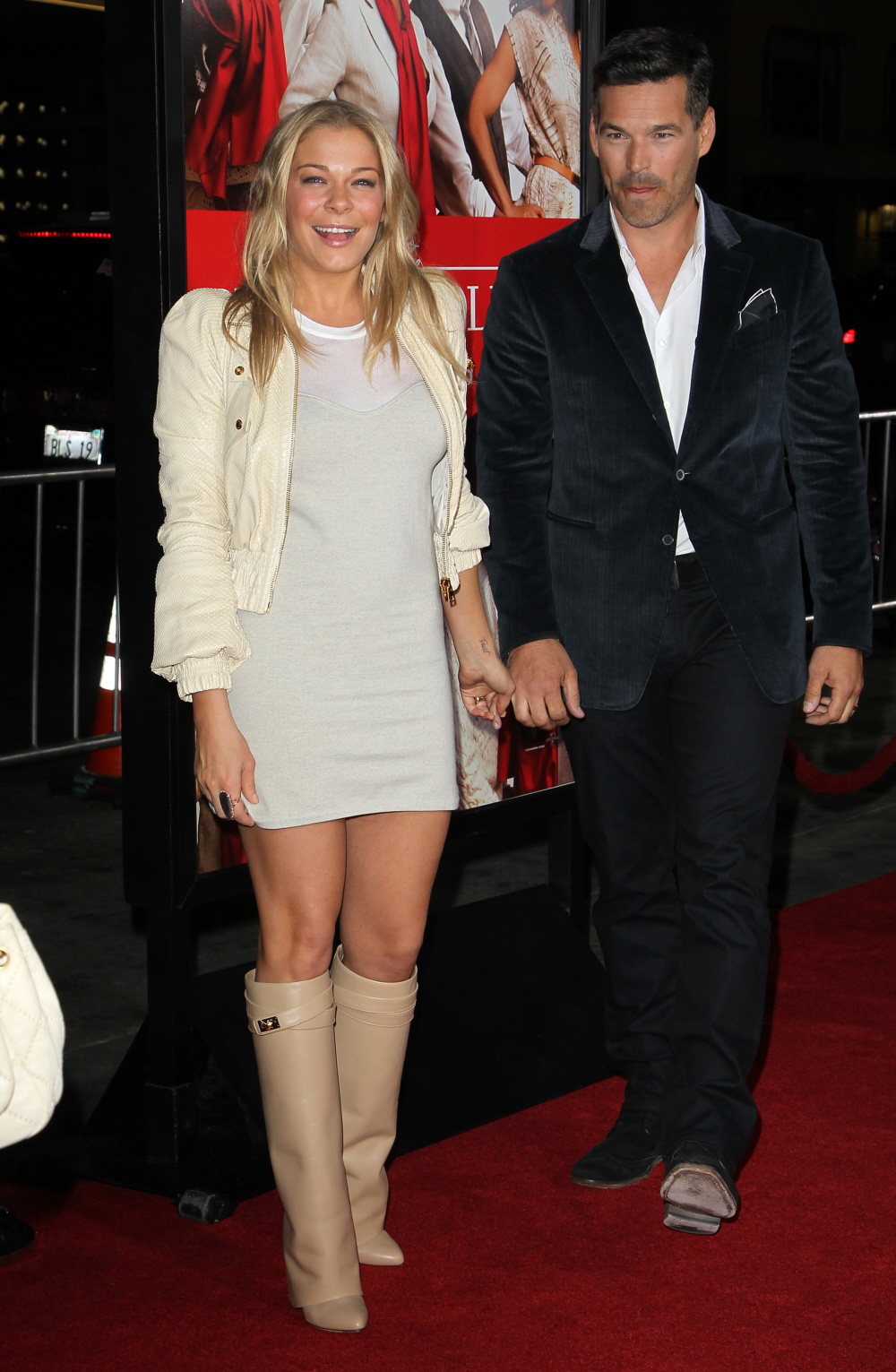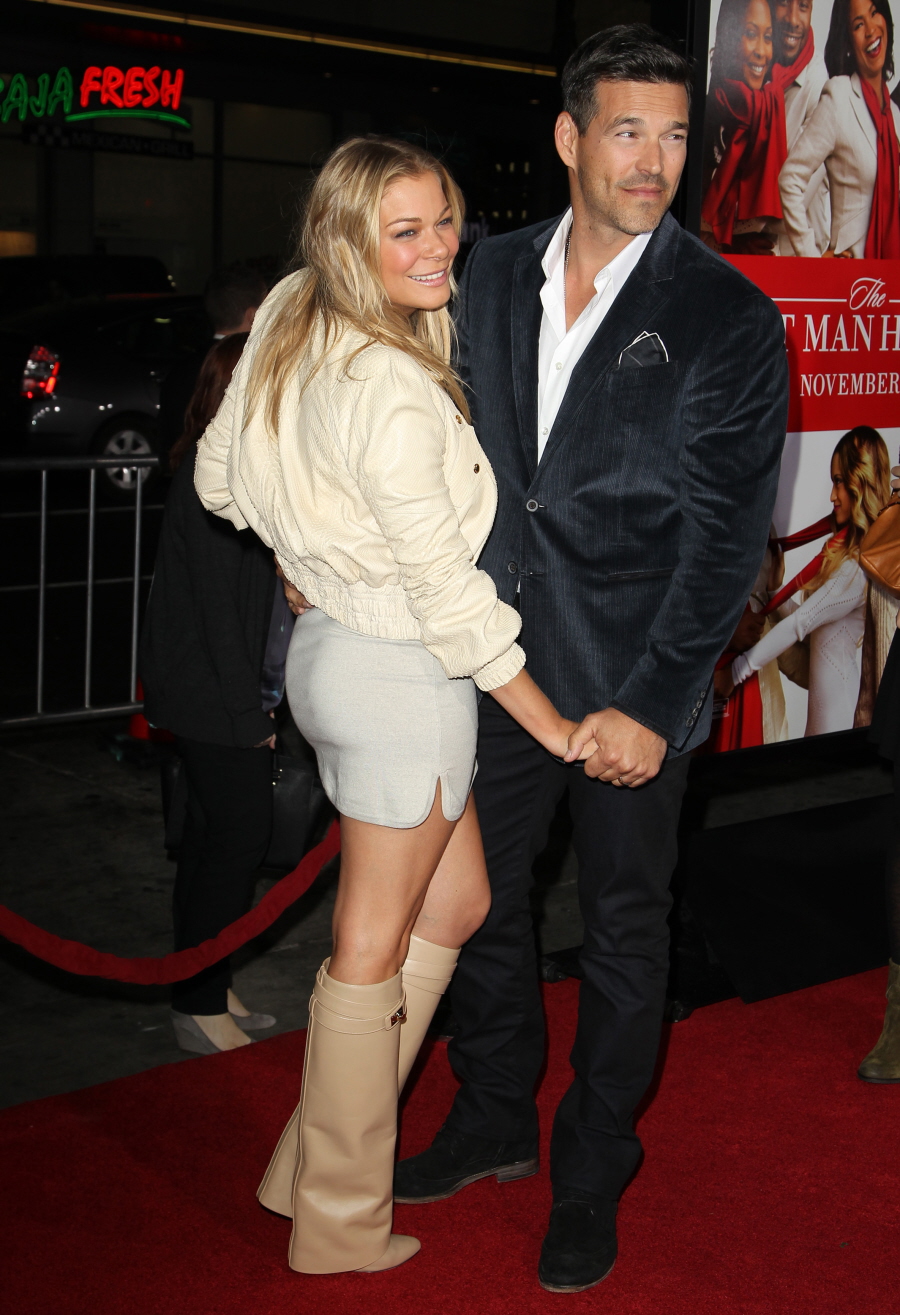 Photos courtesy of WENN.