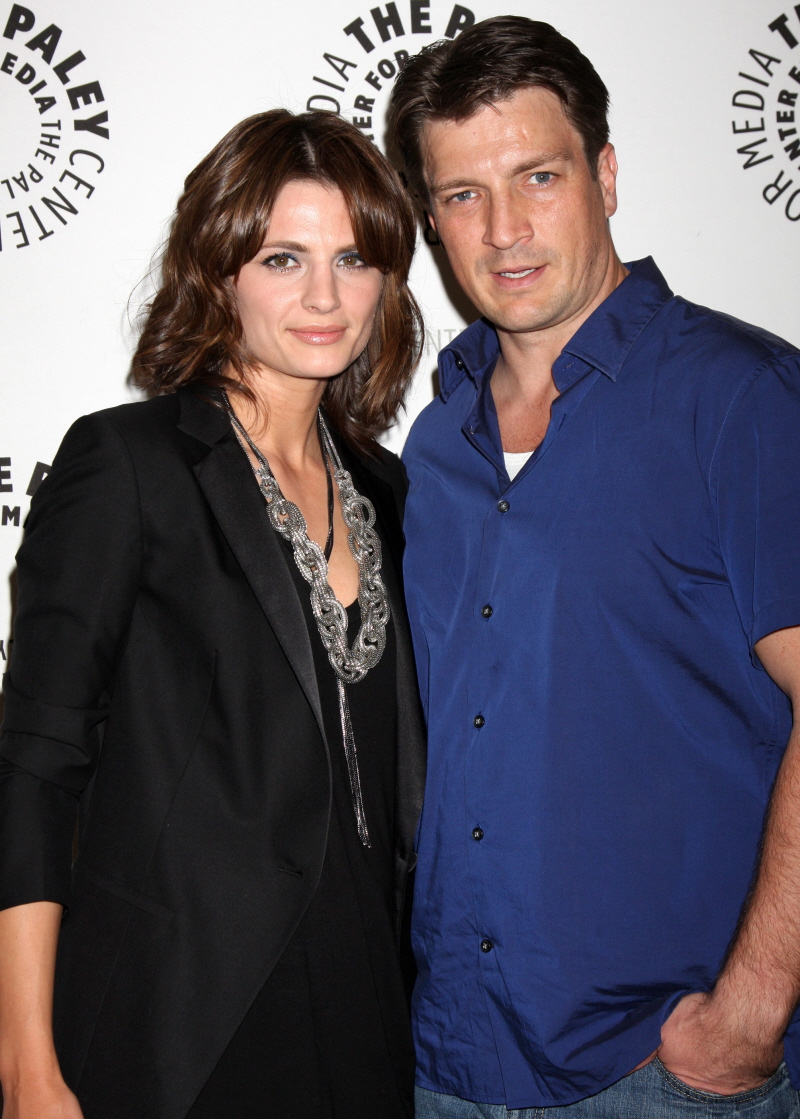 We don't cover Nathan Fillion that much around here. It's not for lack of interest, it's just that he seems pretty well-behaved for a celebrity. Reportedly, he's incredibly nice and generous to his fans, his Twitter is not annoying, he doesn't date super-famous women nor does he molest massage therapists, he hasn't been arrested multiple times and he doesn't seem to have a drug or alcohol problem. Which means that in the gossip world, we can go years without really talking about him.
For the record, I do like him. I haven't been watching Castle this season, but I do watch it in reruns (and yes, I know that makes me sounds really old). Castle is basically just a police procedural with a "twist" – the twist is that Richard Castle is a famous author doing research with the NYPD for a series of books. Castle falls in love with an NYPD detective played by Stana Katic. Which brings me to this story courtesy of The Enquirer – apparently, Nathan had a diva hissy fit when this season's storylines were focusing too much on Stana's character!
Nathan Fillion is the star of "Castle" – and he's not about to let anyone forget it! Insiders on the set of the hit ABC series say the 42-year-old actor recently threw a "diva fit" of epic proportions because he felt his co-star, Stana Katic, 35, was getting too much attention. The sixth season initially focused on Katic's character, Det. Kate Beckett, working with the FBI in Washington.

"Nathan saw the show skewing more and more toward Beckett, and he finally went off on the producers," revealed an insider. "Nathan railed, 'The name of the show is 'Castle' not 'Beckett'… now fix it!' It was the ultimate diva meltdown."

"Castle" debuted in 2009 and follows mystery novelist Richard Castle and Det. Beckett as they work together to solve some of New York City's more unusual crimes.

Although Beckett initially balked at the idea of collaborating with Castle, the two have developed an undeniable chemistry. "Nathan loves the romantic interplay that Castle has with Beckett, but his viewpoint is that his character is more important than Stana's, and there's no fighting it," said the insider.

This isn't the first time Nathan has thrown a tantrum about the show. In July, the temperamental star was a no-show on the set in an attempt to lobby studio bosses for a four-day workweek.

"Nathan lost that battle, but he's won the war for being the undisputed star of 'Castle,'" added the insider. "He pulled the trump card of there being no series without him, and producers gave in."
Do you believe this? I believe a version of this. I doubt Nathan threw a tantrum or yelled at anyone. But he probably did pull rank and talk to producers (and maybe the writers) about making sure the show's focus was still on him. Does this make him an impossible diva? Or does this just mean he's like every other actor?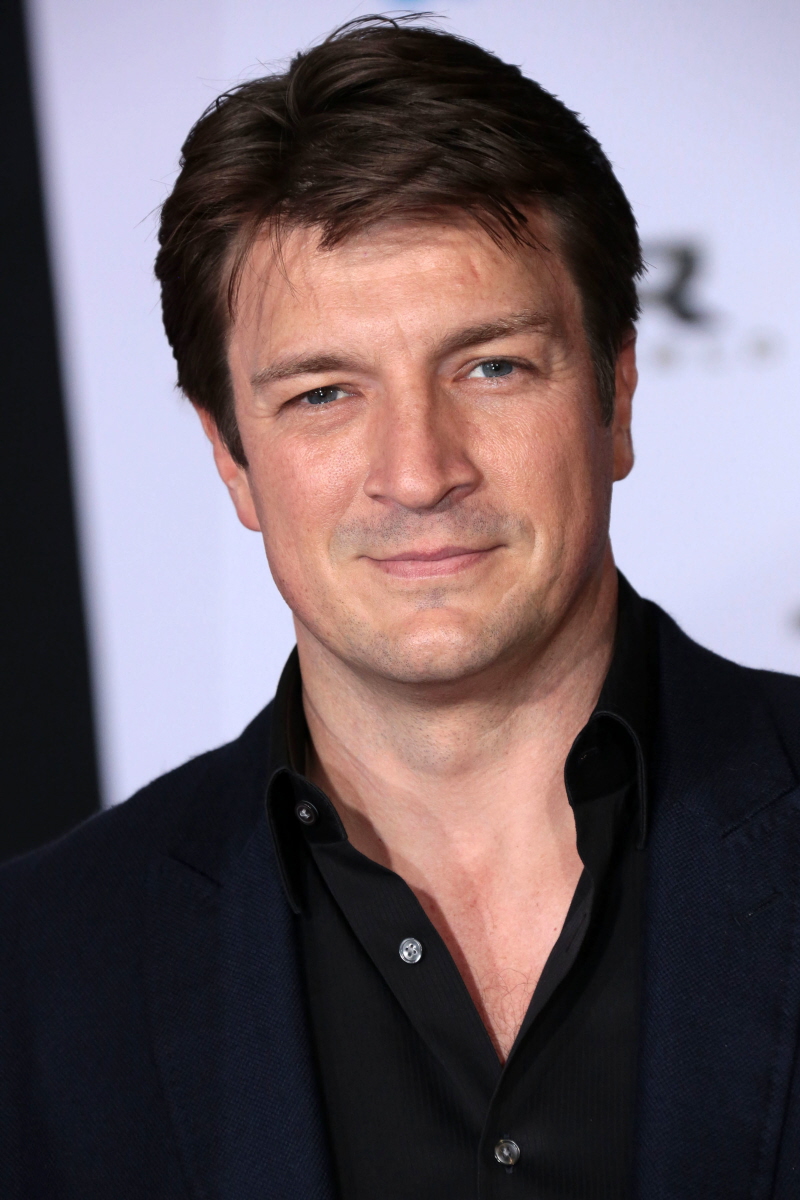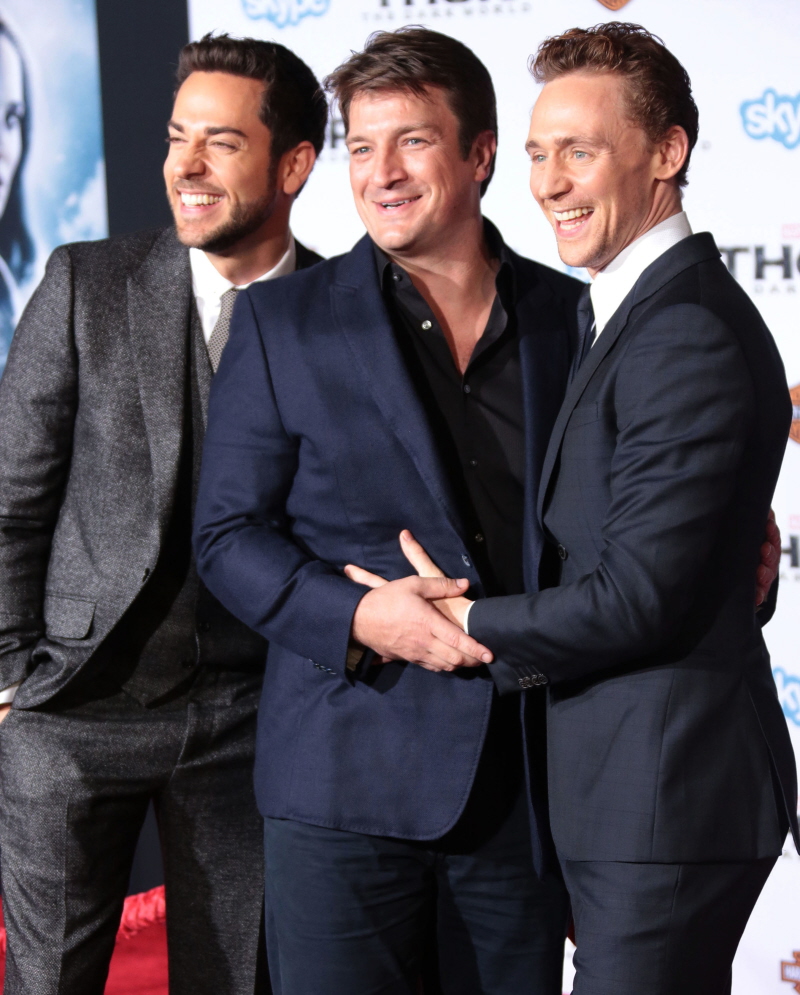 Photos courtesy of WENN.