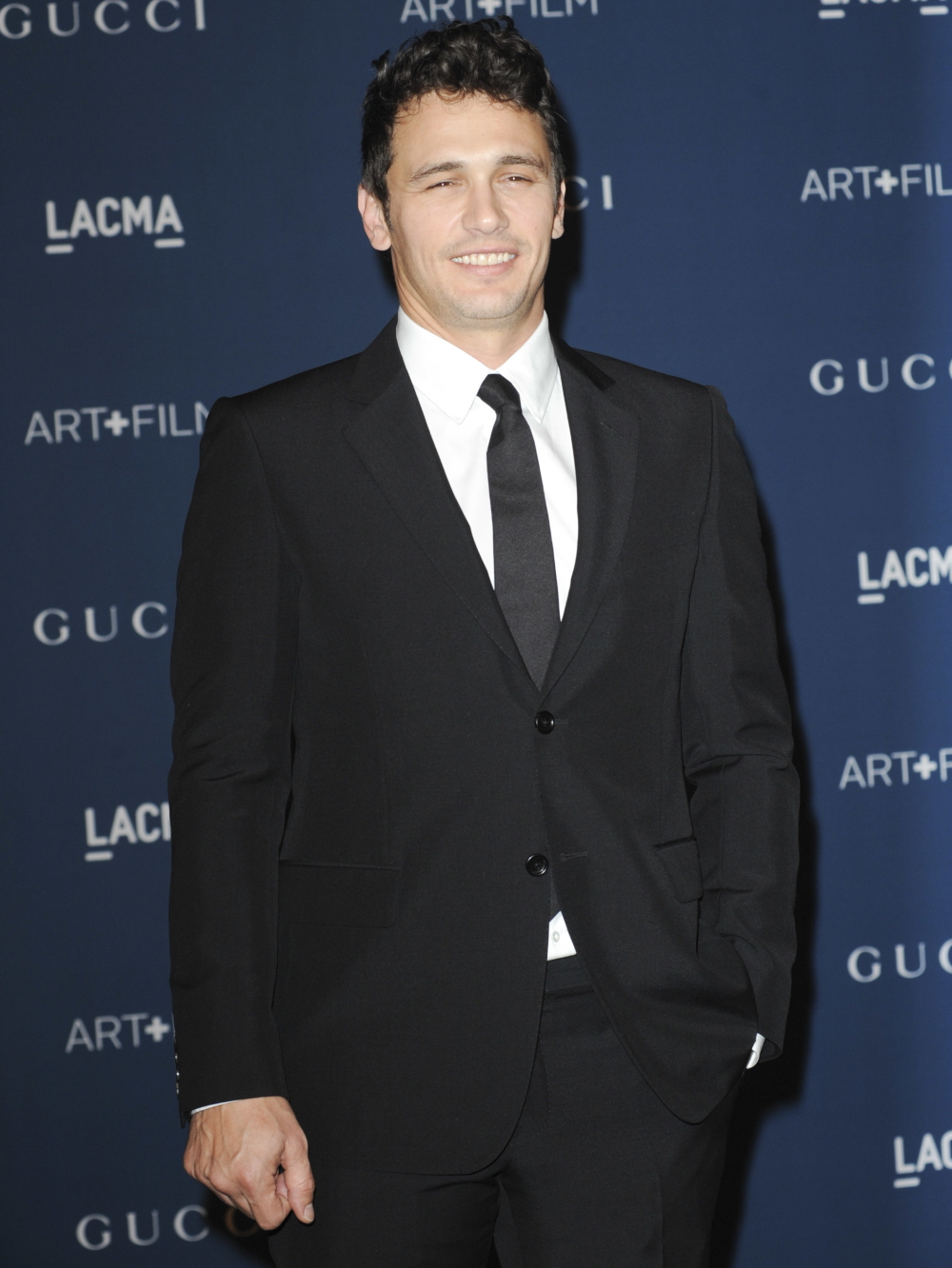 I haven't been paying much attention to James Franco lately. Once I figured out that he desperately wanted people to pay attention to his every "art" project, no matter how prosaic or ridiculous, I just sort of gave up on him. What kills me is that he actually is a talented actor and I wish he would just channel all of his "art" into acting, but oh well. Too late now. #ForeverTainted. Anyway, Franco is still trying to make this whole "professional art critic" thing happen, so he sat down and wrote a review for Steve McQueen's 12 Years a Slave. It's not that Franco isn't allowed to have an opinion about movies, but this "review" is one of the craziest, stupidest, most asinine things I've ever read. You can read the whole thing here (there's NSFW language, but that's it). I'm going to break down some stuff below:
*Franco writes: "The book and the movie detail many of slavery's horrors, as experienced by Northup; he just set them down as they happened to him, almost like a catalog in the spirit of De Sade: a catalog of horrors. Is this captivation by the horrible why the 19th-century book and the contemporary film are so attractive? … Yes, they are both beautifully rendered: the book in its great presentation of time and place, a true glimpse into the past, even if it is an ugly one; the film is shot beautifully in Louisiana (look for the house that also appears in Homefront starring Jason Statham)." James Franco is also in Homefront. He plays the bad guy/meth dealer. He's giving a shout-out to his dumb Jason Statham shoot'em up film while reviewing 12 Years a Slave.
*Franco writes: "But damn, the thing about the film Twelve Years a Slave is that it is so beautiful. It was shot in Louisiana at the same time as This is the End and Django Unchained. All three productions were camped out in New Orleans, and every weekend Jaime Foxx would DJ a party so everyone could unwind from the hard shoots. Not that the This is the End gang needed to unwind like the others—they were having fun all the time, but they probably still went out…" OMG, he's giving another shout-out to another one of his films. JESUS.
*Franco writes: "[Fassbender] has been in every McQueen film to date—did McQueen's parents like the actor Steve McQueen? Just wondering…" Really, Franco?
*Franco misspells "The Counselor". Seriously. Spell-check is not ART.
*Franco mischaracterizes the relationship between Fassbender's character, Epps, and his slave Patsey as an "affair". It's not an affair. It's rape. I'm surprised that The Artist Known As Franco didn't whip out a "droit du seigneur" reference. It's NOT an affair. It's rape, Franco.
*And then half-way through the "review" James Franco goes off on McQueen and Fassbender's last collaboration, Shame:
"[Fassbender] wasn't such an addict in my opinion, though. I mean, what did he do? Watch p0rn and screw a handful of people a week? I could point to quite a few folks who do that. And that scene where he's at his lowest point and wants to f–k and goes into a gay club, and it's depicted like the seventh level of hell… I mean, it goes back to the horrible representations of gays in the 70s, where the gay club is meant to signify everything dark and depraved. Then the guy gets a minor blowjob, from, Oh no, a man! The horror!"
Oh, Franco… this makes me wonder if you actually understood Shame? And since when is any beej "minor"? Especially when a straight man is getting one from a gay man? Or is this how Franco justifies other stuff? I don't know. But I do feel strongly that Franco just sexually harassed Michael Fassbender's penis again.
Anyway, Franco did like 12 Years a Slave, if you care about his opinion. He has something of a bro-crush on Fassbender, I think.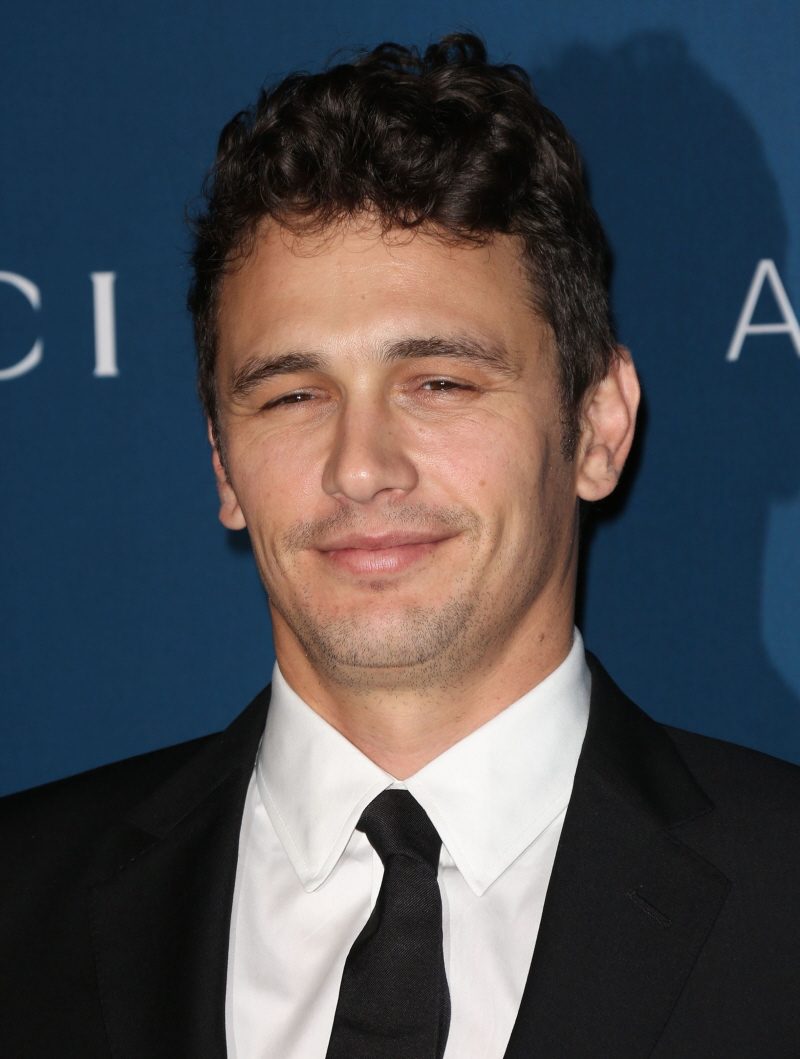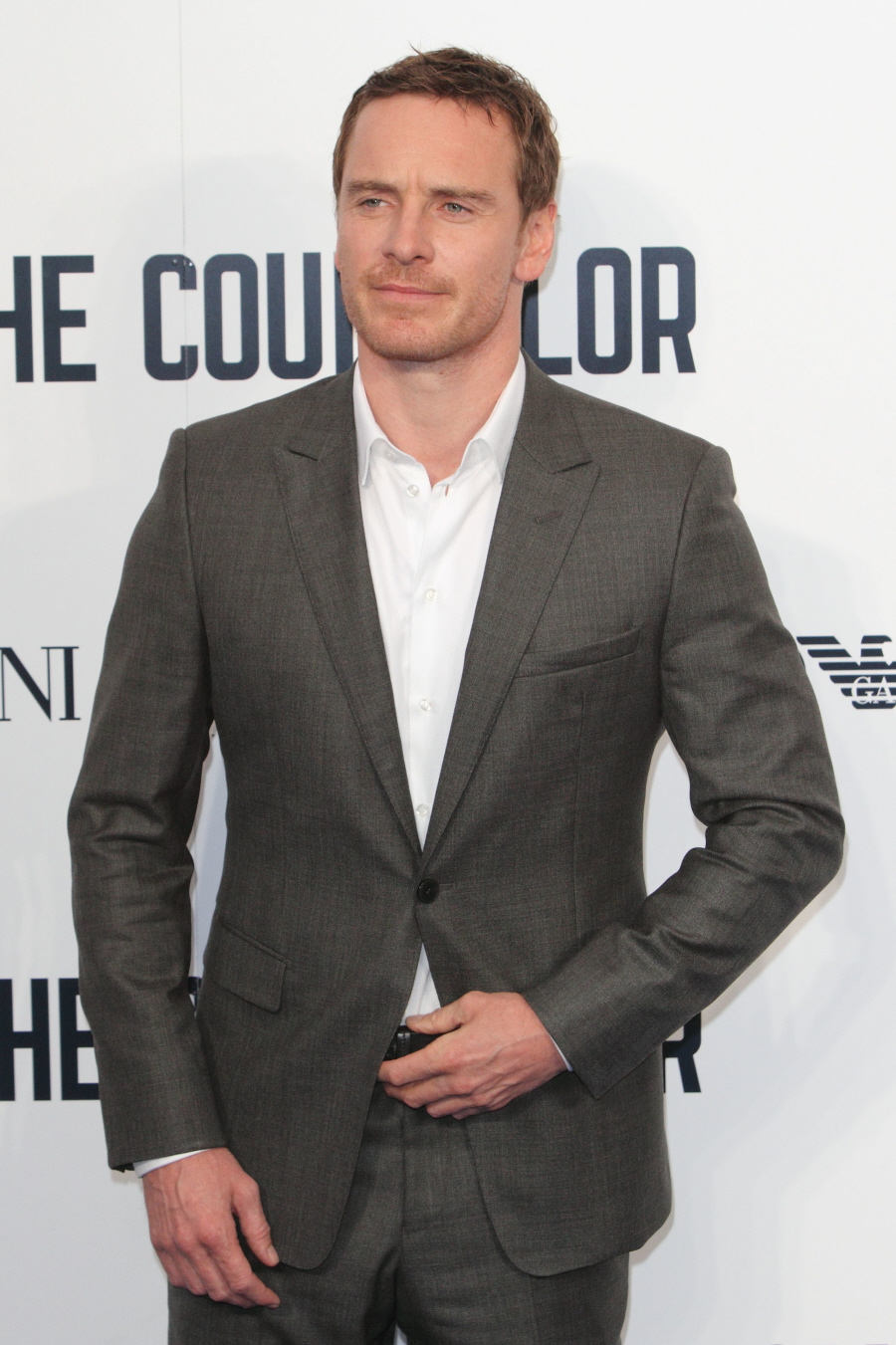 Photos courtesy of WENN.