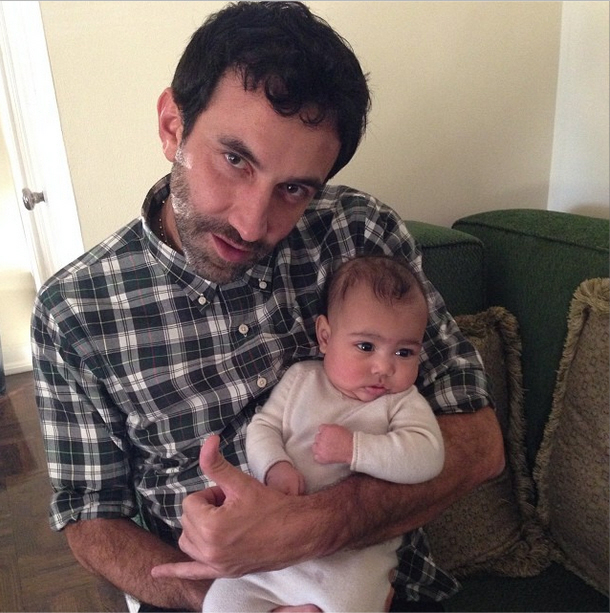 Kim Kardashian posted two new photos of her daughter North West last night. You guys… Nori is adorable. She's grown into those cheeks, hasn't she? She's a really beautiful little blend of her parents. So cute! Kim posted one photo of Nori laughing and one photo of Nori being held by her unofficial godfather Riccardo Tisci. Riccardo, as you probably remember, is the chief designer for Givenchy (he's ruining the label) and he's incredibly close to Kanye West. Kim posted that photo with the hashtag: "#NewStylist". Does this mean that Riccardo is Kim's new stylist? If so, OMG. He's going to make her look like a couch for the next year. Or is Riccardo Nori's new stylist? Huh.
Anyway, I kind of think Kim just posted these new photos because she was trying to draw our attention away from the fact that she got a speeding ticket yesterday in LA, and it was high drama on the freeway:
Don't tell Kanye! Kim Kardashian was pulled over on the Los Angeles freeway on Nov. 12 for speeding, after trying to avoid multiple cars driven by members of the paparazzi. A source confirms to Us Weekly that Kardashian, 33, received a speeding ticket. (TMZ was first to break the story.)

Once Kardashian was stopped, there was a frenzy of photographers trying to capture the moment, and TMZ reports there was even a helicopter hovering overhead to get aerial shots.

This resulted in tons of traffic and upset police officers. The California Highway Patrol cited one photographer for speeding, but the rest managed to get off without any citations.

Kardashian's fiancé, Kanye West, is known for his run ins with the paparazzi. The "Yeezus" rapper has had several physical altercations with photographers over the years. In October he was ordered to stay away from a photographer, but not forced to take anger management classes.
I judge people for DUIs and such, but I don't really judge anyone for speeding. Probably because I'm a speeder. I've never gotten a speeding ticket though. I pride myself on that! Anyway, that will teach the traffic cops to not stop Kim Kardashian. It will be damn chaos if you stop her and you will end up creating a bigger public safety hazard if you stop her.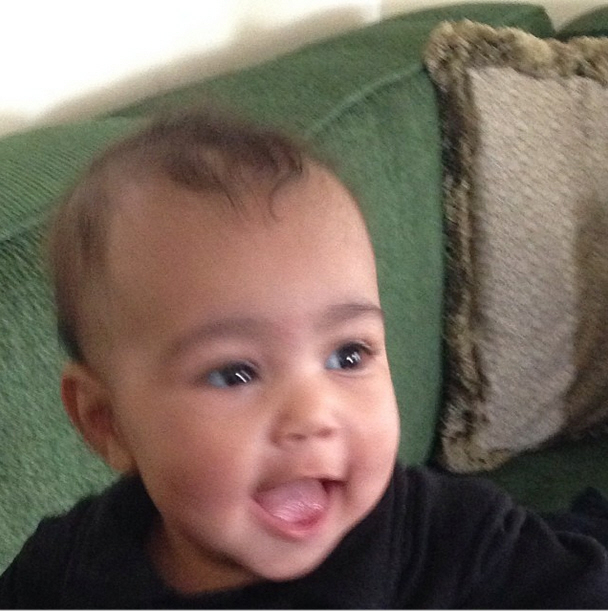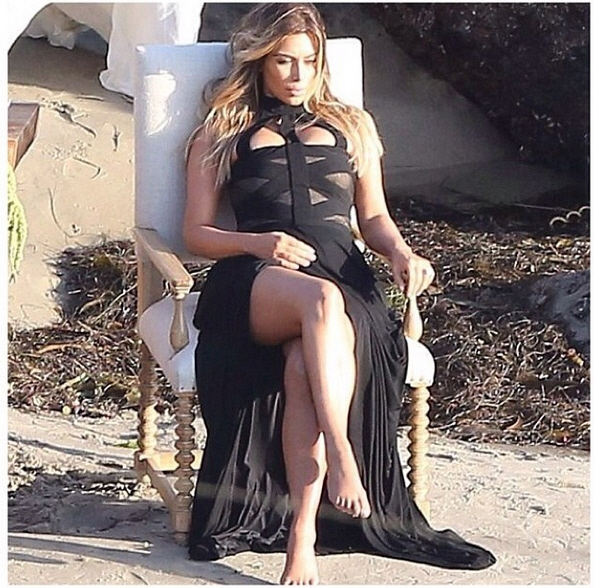 Photos courtesy of Kim's Instagram.