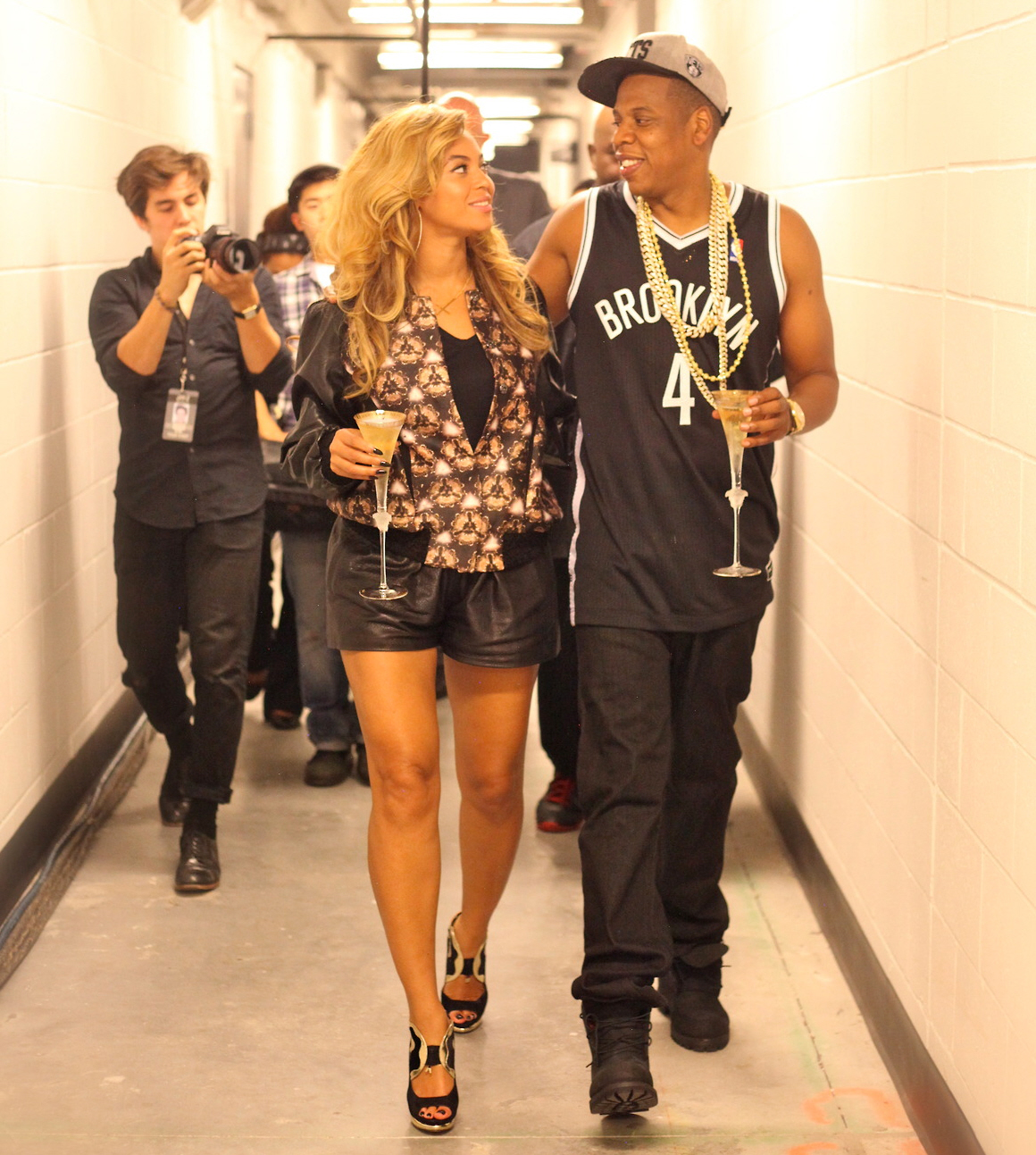 It's been a while since the tabloids have dusted off the rumors that Beyonce and Jay-Z have anything less than a strong, perfect, empowered marriage. I'm racking my brain trying to remember… I think the last time was just before Beyonce mic-dropped her pregnancy announcement at the VMAs in 2011 with her big pillowy bump. Ah, those were the days. Back then, there were always rumors going around that Jay-Z had side-pieces and Beyonce tolerated that crap because together they were a powerhouse couple, the Michelle and Barack of the music industry. Then Blue Ivy came and all was peaceful and everything was all about the happy family and how much parenthood had changed their lives. But now? Now Jay and Bey are doing separate tour half a world away from each other and Beyonce is starting to feel like a single mother:
After reuniting with her husband Jay-Z for the first time in nearly a month, Beyonce posted some vacation photos to her Tumblr. They spent three days together at an undisclosed Australian resort with daughter Blue Ivy. But, as Star has learned, Jay-Z's early November trip to Australia was not just a family getaway – it was a last-ditch effort to keep his marriage afloat.

According to an insider, Jay-Z's decision to tour Europe at the same time as Beyonce is touring Australia has caused serious damage to their relationship – damage that may ultimately prove to be irreparable.

Beyonce had assumed that after Jay's summer tour with Justin Timberlake, he would join her in Australia. At the end of the summer though, Jay let her know she'd assumed wrong.

"Beyonce flipped… not only did he plan the tour without consulting her at all, but he didn't even try to coordinate dates with her tour. She told him he was selfish."

Her anger only intensified once the tours began. According to the insider, Beyonce has been feeling like a single mother lately – and has been letting him know that he's on very shaky ground. She even told him that she's using the time they spend apart as a trial separation. The threat scared Jay. But though he's tried to woo her with mini-vacations in Italy and Paris during breaks in their touring schedules, Beyonce still feels that he was putting his music career first and their family second.

And he continues to disappoint – almost immediately after their whirlwind trip to Paris, Ja seemed content to leave the child rearing to Beyonce as he returned to his infamous club-hopping ways.

"Beyonce hates that Jay goes clubbing so often – she understands it's important to be seen, but he's a husband and father. She thinks he's using touring as an excuse to go out practically every night.
[From Star Magazine, print edition]
This is surprisingly detailed for a Star Mag story, but I know that doesn't matter to some of you who dismiss Star stories out of hand no matter what. I don't really think that Bey and Jay's marriage is "in crisis" or that they are in the midst of some kind of separation. But I'll buy that Beyonce feels like a single mom sometimes and that she's not happy that Jay still likes to party so much, and that he hasn't made enough time for her and Blue.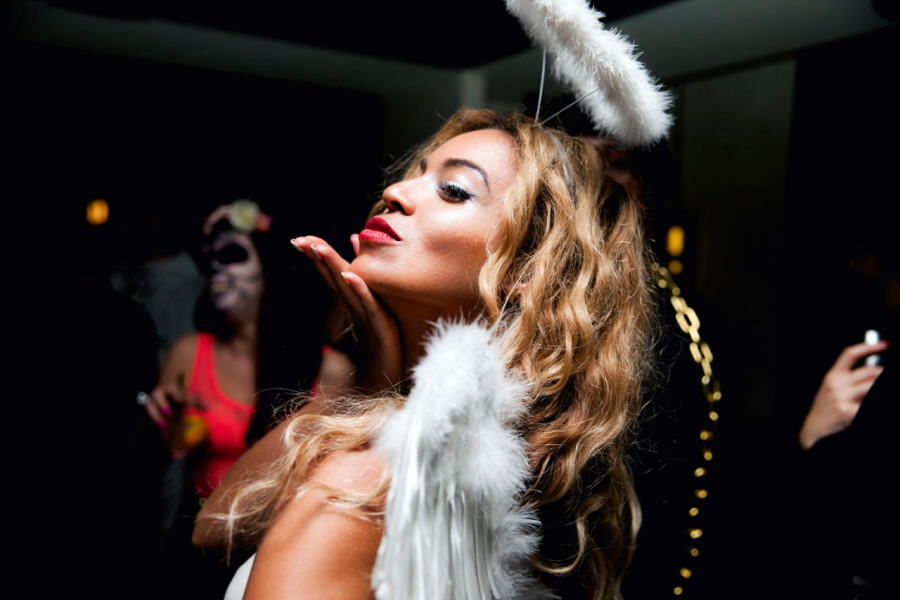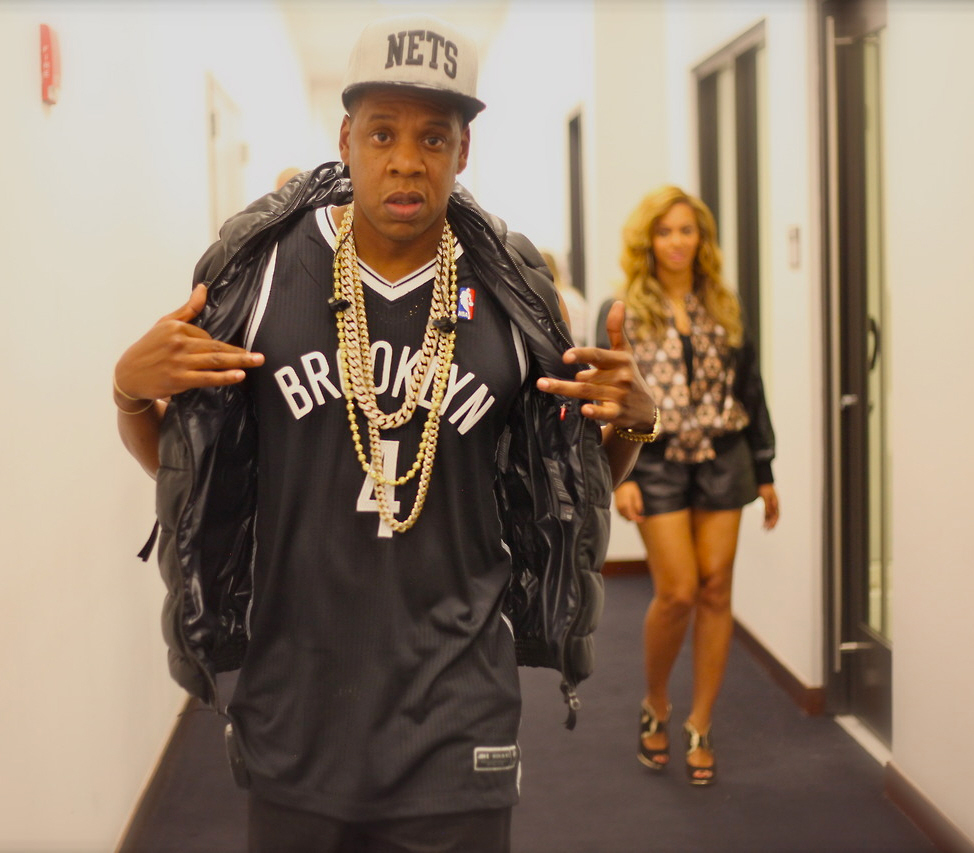 Photos courtesy of Beyonce's Tumblr, WENN.