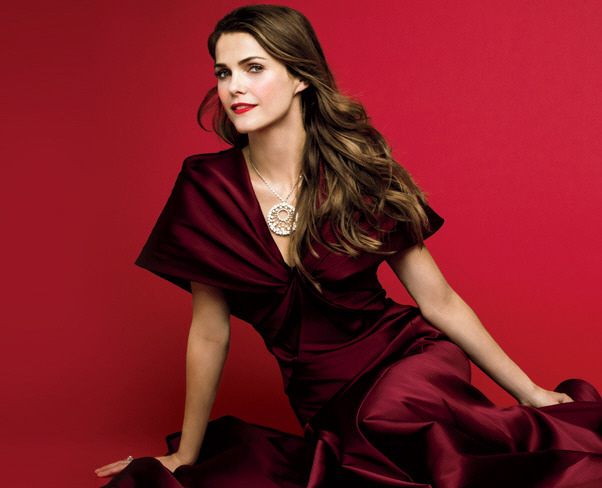 I don't have much of an opinion about Keri Russell, for or against. I didn't watch Felicity, nor do I watch The Americans (although I've heard good things about The Americans). I've seen Keri in various films here and there, and I think she's pretty and reasonably talented. I think it's smart that she went back to TV, and it's clear that she's at peace with her life and career choices too. Keri covers the new issue of Capitol File, with a holiday-themed photoshoot. I wouldn't have covered this except that I think her thoughts on nannies and motherhood are interesting. You can read the full piece here, and here are some highlights:
She hates the word "nanny": A mother herself to two young children with husband, Shane Deary, Russell explains that when she first had kids, she was determined to do everything alone. "I tend to think I can do everything myself. I don't even like the word nanny, so I call them babysitters. Is that weird?" she says laughing. "I recently read A Moveable Feast by Ernest Hemingway, documenting a time in Paris when Hemingway and his wife were just starting out. They were totally destitute—literally, they had no money—and even they had a sitter!"

She films in Brooklyn: Season two is currently filming in Russell's hometown of Brooklyn. "I ride my bike to work," says Russell, "It looks a lot like Washington, DC, and is much closer to my family. It's the perfect job for a working mom."

Messy lives: Over the holidays, Russell will also have some time off to spend with her husband and their two children. Russell stresses the importance of date nights and not having her entire identity wrapped up in motherhood. She excitedly recommends reading In Praise of Messy Lives, a book by her neighbor and friend, Katie Roiphe. "You'll love this book. Katie has two kids, and her theory is that we've grown boring and conservative, more interested in being parents than in being real people," explains Russell. "I'm not on Facebook, but one thing Katie says is most moms have photos of their kids for their profile photo, totally forgetting who they are."
Since I'm not a mom, I clearly don't have a dog in this hunt, but I think Keri is being both refreshingly honest AND a little bit annoying here. On one side (the annoying side), I don't really get the semantic argument she's making about nannies versus babysitters. A nanny is someone who is there, day after day, helping you raise your children, correct? And a babysitter is the teenage girl across the street who you pay $5 an hour while you and your man go see Thor 2, right? So, Keri has a nanny and she likes to call her "the babysitter". Annoying.
But…! I do like that she "stresses the importance of… not having her entire identity wrapped up in motherhood." Just as an outsider, reading countless interviews from celebrity moms where the overwhelming majority of celeb moms act like they INVENTED motherhood, Keri's vibe is refreshing.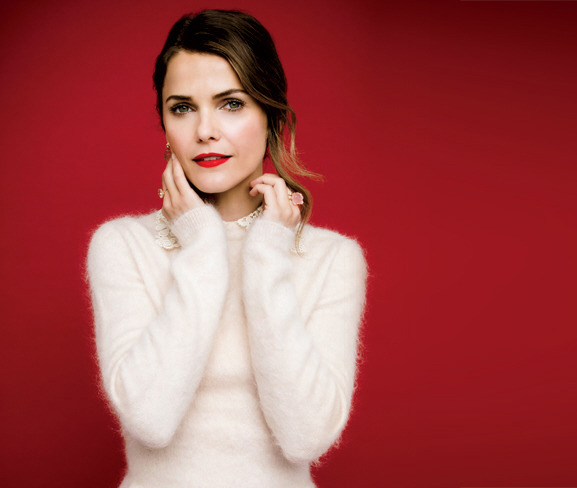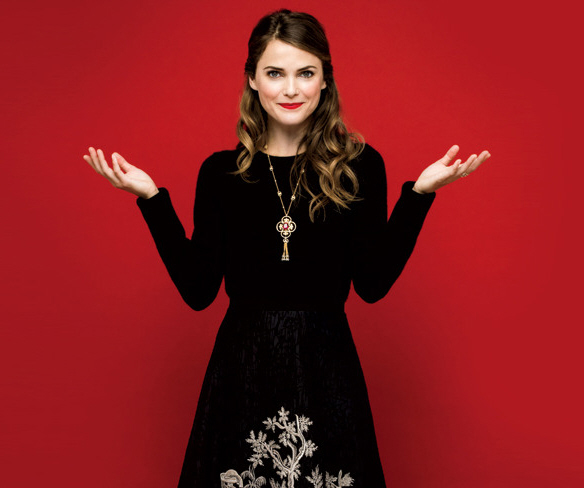 Photos courtesy of Capitol File.