This is just a reminder that for all of People Magazine's questionable, publicist-influenced "Sexiest Men" choices (see: Adam Levine, Justin Theroux, Justin Timberlake) there are men on the list who truly deserve the title. People posted this video of Walking Dead hottie Norman Reedus, 44, posing with his adorable black cat. I love to see hot men and their pets, so this is a real treat for me.
Norman looked very bemused while introducing his video and trying to explain his feelings about being named one of the sexiest. Then he told a nice story about how he got his cat, and how his son named her. You could tell that he adores the cat. He was so gentle with her in the video too:
On being told he's one of the sexiest
First thing that went through my mind when being told about this people shoot was "Sexy? Man I'm not sexy. How am I gonna pull that off?" And then they told me, "You're gonna do it with you cat," and I thought "Good everyone will just be looking at the cat." So, that's sort of a bonus.

On how he got his cat
My cat's named "Eye in the Dark" and when my son was about 5 years old, he said to me "dad, I need a little black kitten…" So I called all over New York City looking for a little black kitten and I found one that was in the East Village that was found in a box in an alley and the guy goes "hey, I have all these other kittens, you don't want this kitten," and I go "why?" and he goes "this cat's never going to love anyone" and I said "I'll take it!" and now the cat's just a big fluff love ball.

On how his son named her
At that time I had all black floors and my son couldn't see it except for its eyes. So I was like "what are you going to name it" and he goes "Eye in the Dark" and I was like "alright, cool"
This video made me love Reedus that much more. The guy is humble, he's funny, he tells a good story, and he just seems effortlessly cool. Plus he's a cat lover, and he has a black cat! I've had three black cats in my life. I've only had black cats and calicos and I love them so much. My heart aches a little when I see a black cat so this video is doing it for me on several levels.
Oh and if you enjoy dudes with cats, People has another video of Ian Somerhalder with his big ginger cat, I've put that below.
Contrast Somerhalder's false humility in this video and how he flips his cat around randomly to how Reedus downplays everything and holds his cat so she's comfortable. I mean I still like Somerhalder and find him incredibly attractive, it's just clear to me that he's full of himself. Somerhalder talks about how many pets he owns and how they help him feel relaxed without really discussing the pets themselves. It's all about him.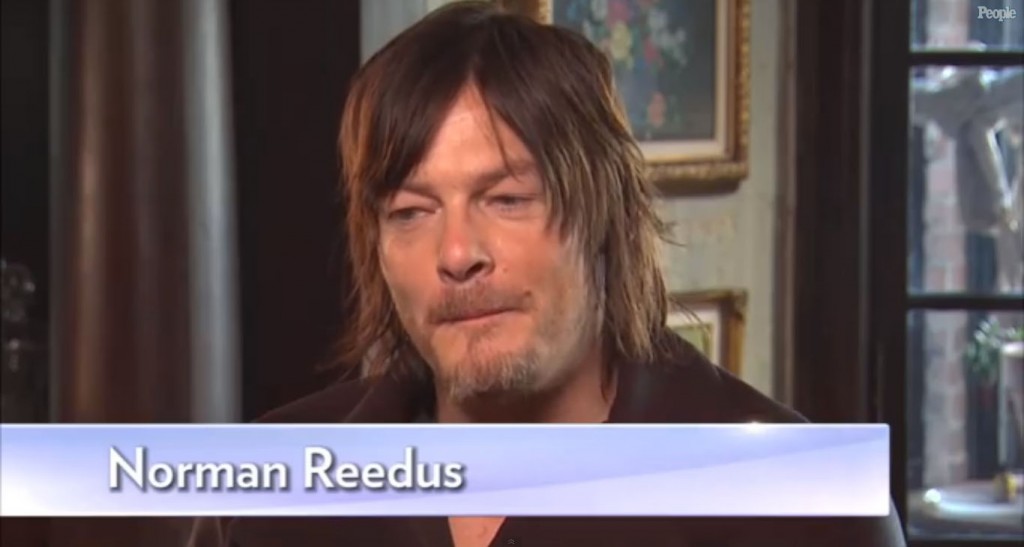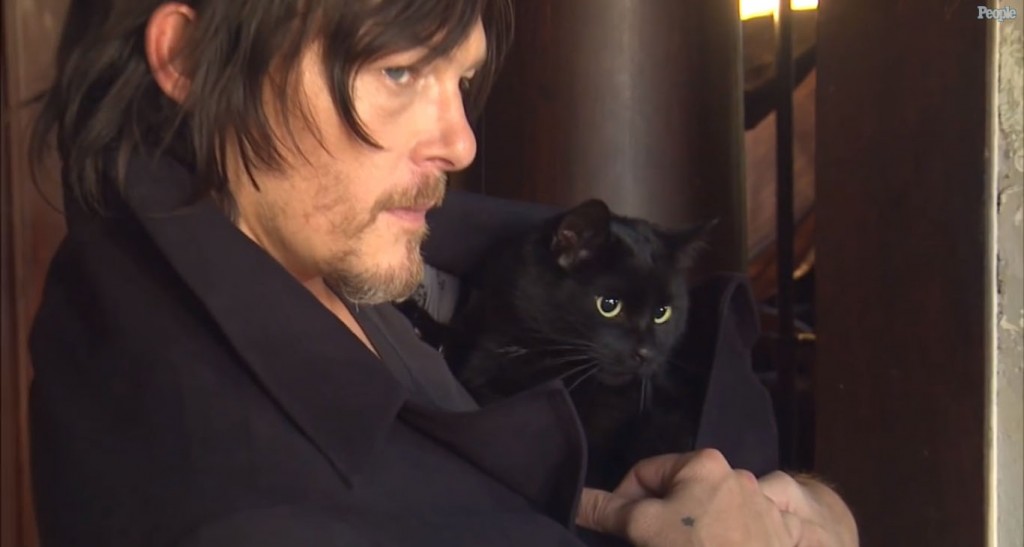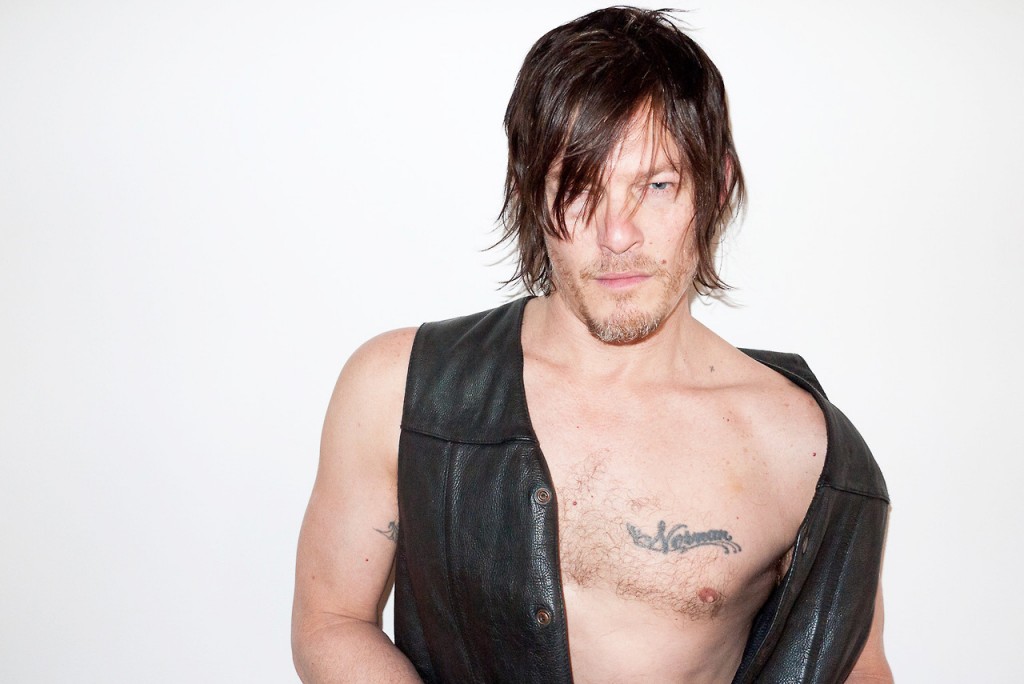 photo credit: People, GQ and Terry Richardson