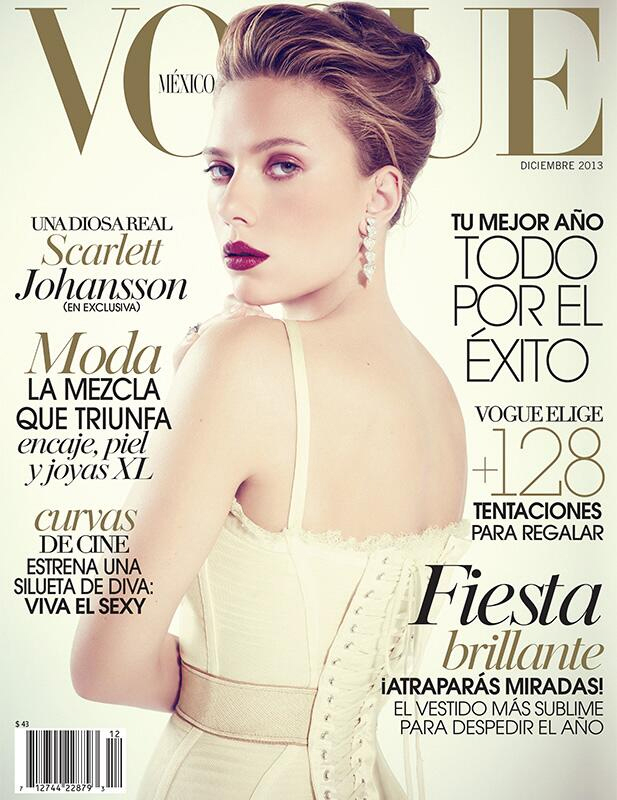 Scarlett Johansson covers the December issue of Vogue Mexico. Thoughts on the cover? It's striking, but it also feels like we've seen versions of this ScarJo a million times before. I was going to say something about how bleached-out she looks, but really… we've seen that look for ScarJo (and many others) a million times before as well. Still, it's not an actively unpleasant cover at all. I like that she's back to a dirty blonde and that her curves have returned.
Did you know that Scarlett might be on the awards circuit this year? Now that critics have seen Spike Jonze's Her, some are trying to push Scarlett for a Best Supporting Actress nomination even though she never physically appears on screen. Her is that film with Joaquin Phoenix, where he falls in love for the Siri-like phone voice, which was voiced by ScarJo. Variety wrote a lengthy piece about what the major awards needs to consider ScarJo's voice performance in Her – you can read it here. Basically, the gist is that half the film is ScarJo talking to Joaquin and the other half is him reacting to her voice. ScarJo did win the Best Actress award at the Rome Film Festival last week too.
The weird part (which Variety mentions) is that it's not like this is a new debate – critics and awards-watchers have been debating whether or not "voice actors" should be nominated for acting awards along with the actors who actually show their faces. There are several notable "voice acting" performances which were worthy of recognition in the past – think of Ellen DeGeneres in Finding Nemo, or Andy Serkis in Lord of the Rings. So will ScarJo be the voice actor to break the glass ceiling?
Oh, and she just turned 29 a few days ago. Happy belated b-day, Scar.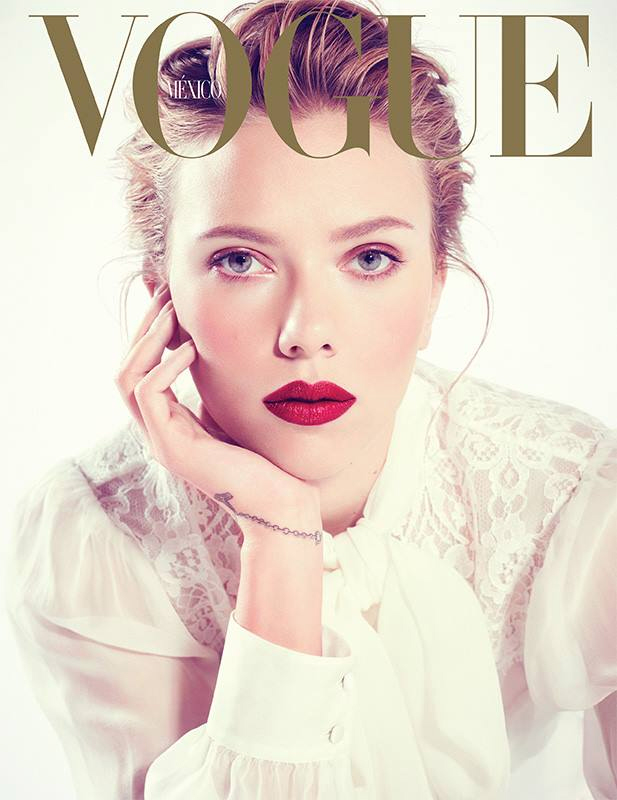 Photos courtesy of Vogue Mexico.