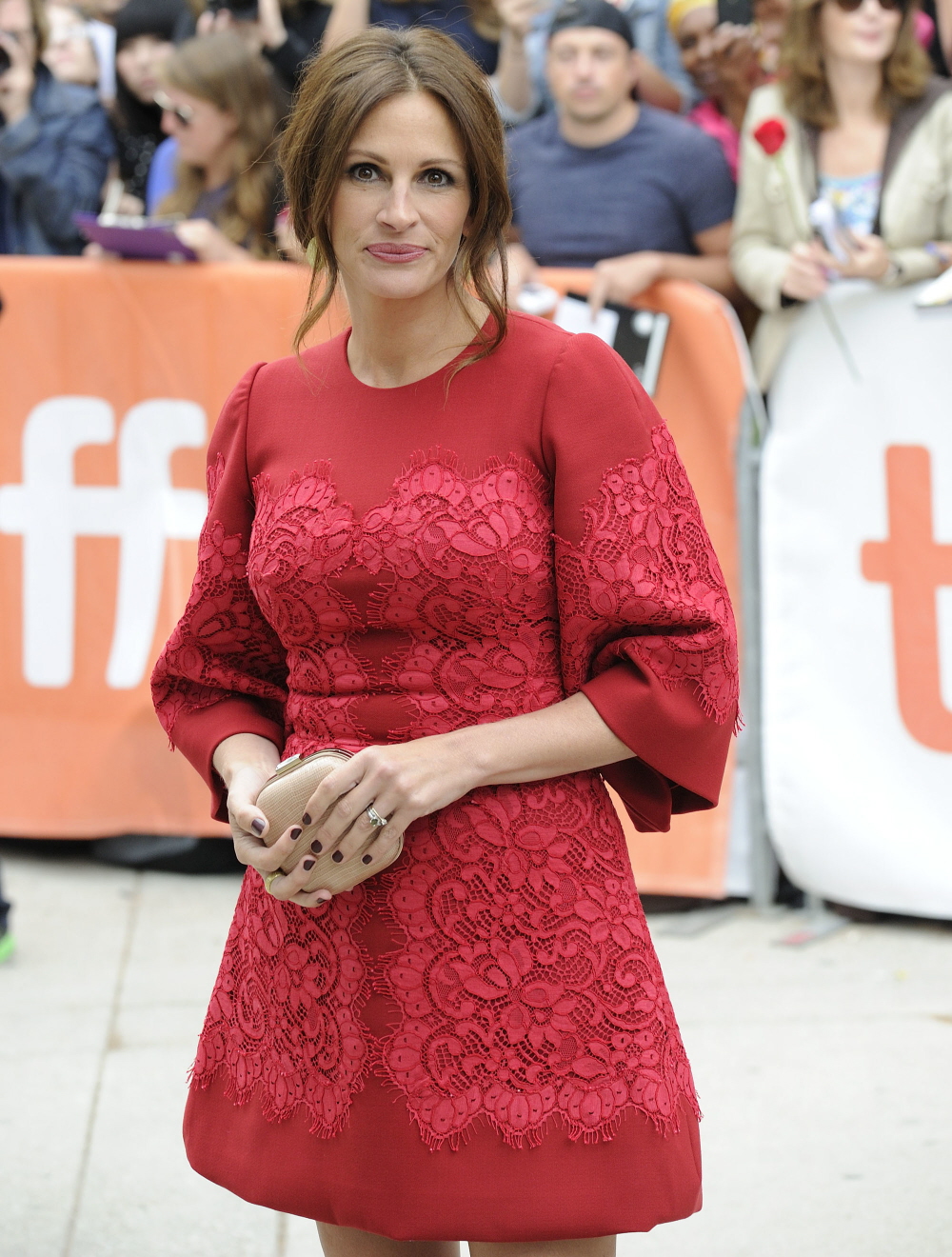 As I said in the earlier THR Actress Roundtable post, I was surprised that Julia Roberts hasn't been a bigger tool in interviews. Don't get me wrong, she had some subtle shade for Amy Adams during the roundtable and Julia was annoying in general, but I was surprised that she didn't completely dominate the conversation and make it into The Julia Show: Julia Talks About JULIA Because No One Else Matters. Fortunately for us, it's a long awards season and there are many interviews to choose from. Julia sat down with MTV's Josh Horowitz to promote August: Osage County and Josh asked her about "the newest member" of the America's Sweetheart Club, Jennifer Lawrence. Julia's reaction is… amazing.
Vanity Fair declares: "Seriously, this 67-second video should be nominated for its own Oscar for best Live-Action Short. American Studies majors will no doubt be studying it for decades to come." SERIOUSLY. I come from a place of "Julia Roberts will always try to out-alpha-dog everyone" so my interpretation is that Julia was shading Jennifer Lawrence. But it's not like Julia was going out of her way to take someone down – this is almost a lazy shade, like, Julia is just tossing out the idea that Jennifer Lawrence wouldn't belong in the America's Sweetheart Club because J-Law is too "edgy" and "cool" to be in the club. My read is "Julia is patronizing the very idea of a 23-year-old Oscar winner who is generally adored by the public." Because it's all about JULIA. But… I'm open to other interpretations. Have at it.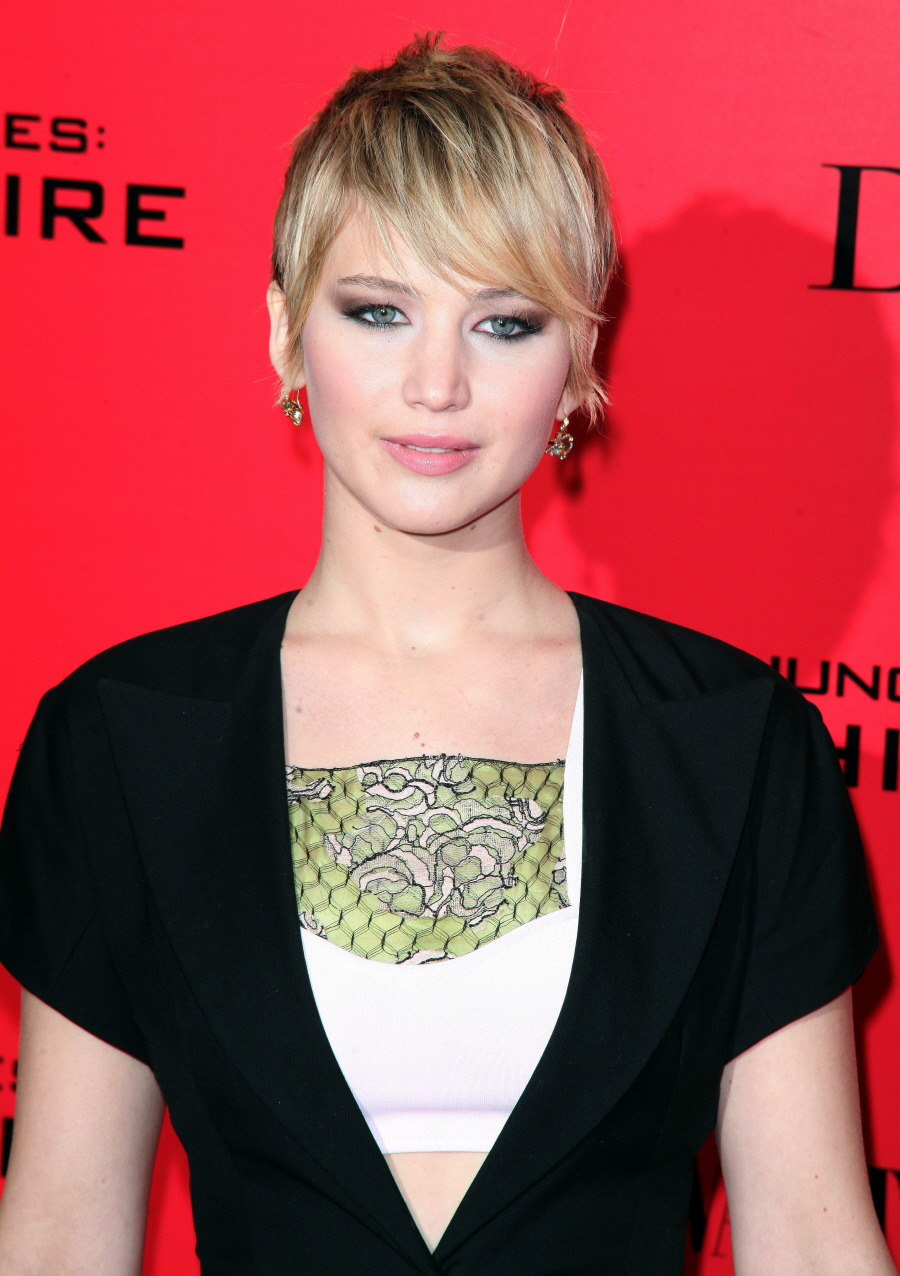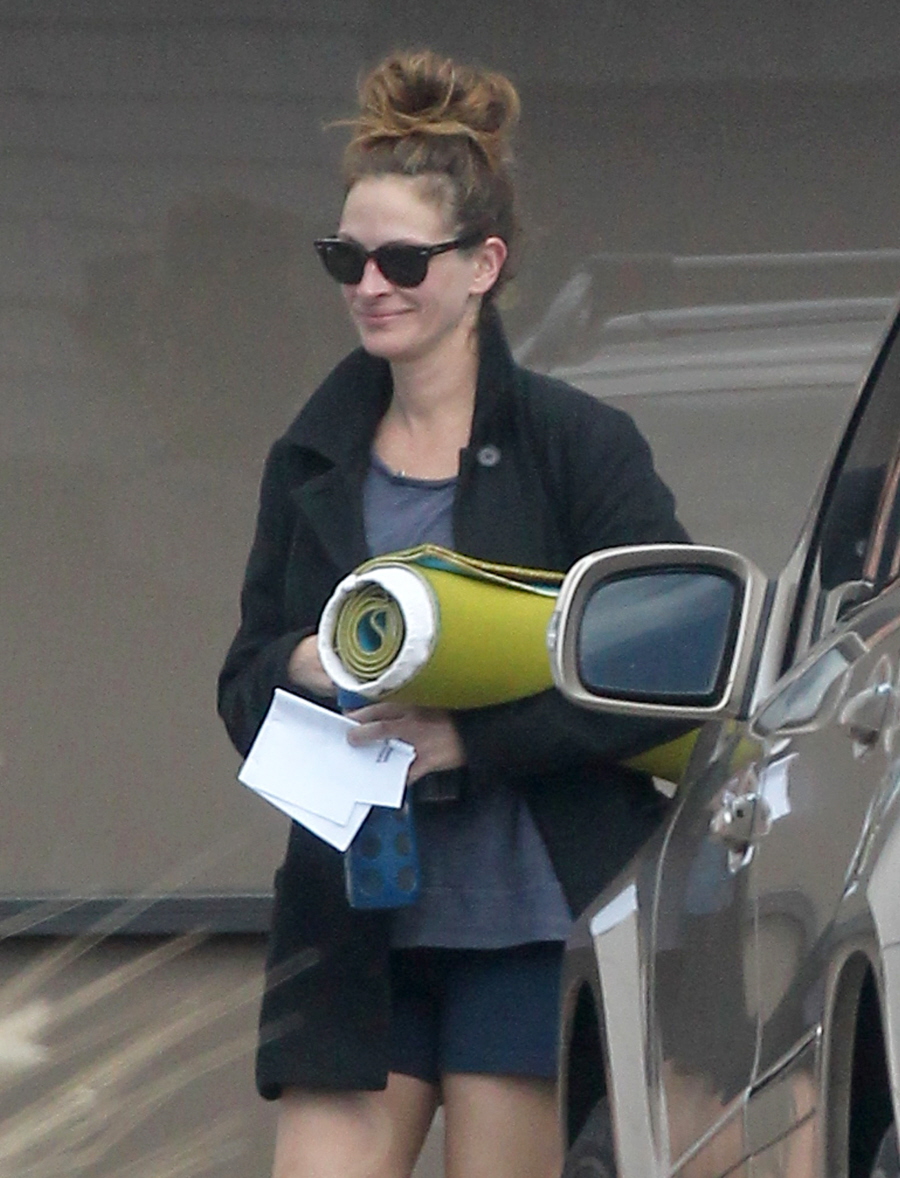 Photos courtesy of Fame/Flynet and WENN.