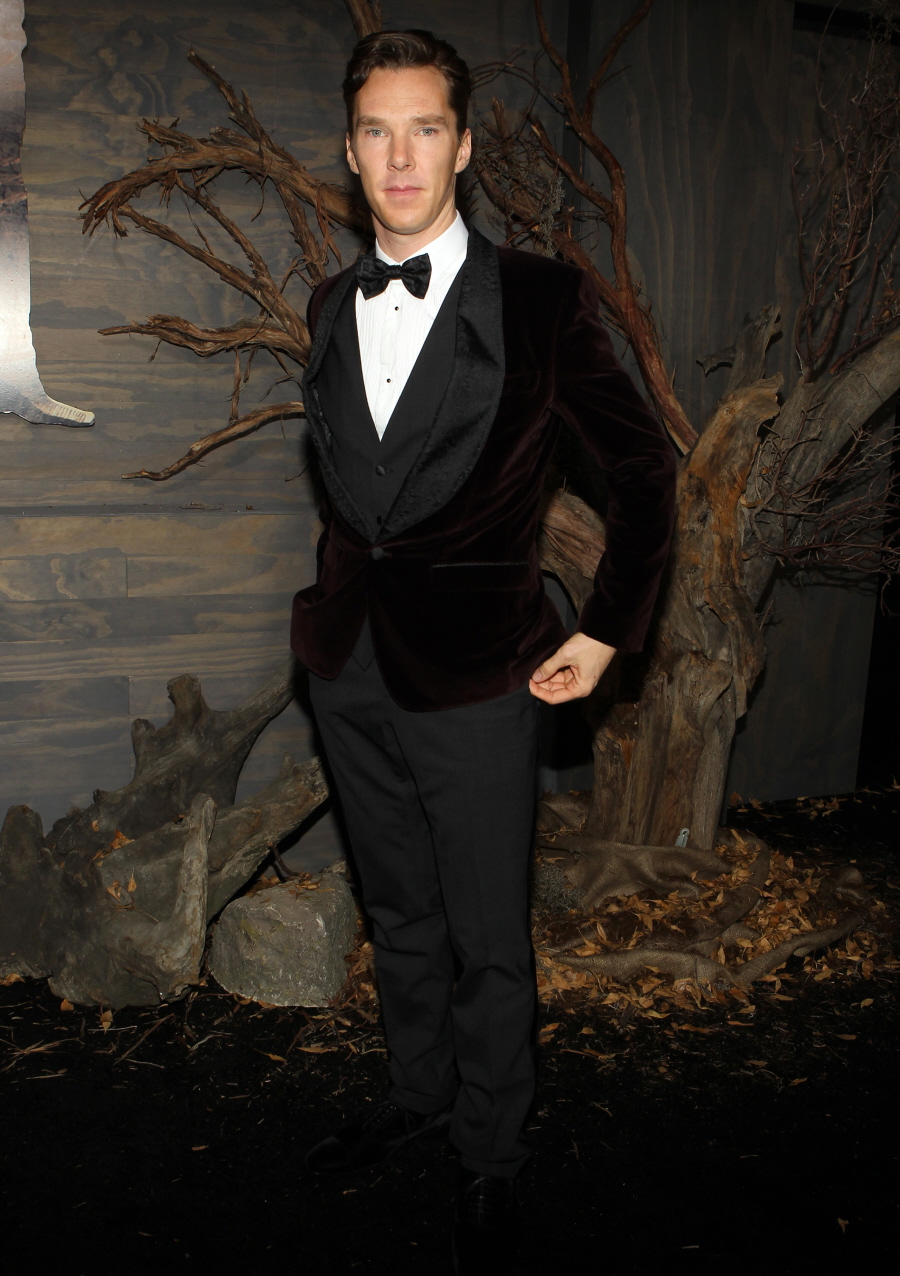 Okay, now that I've been slapped awake by Evangeline Lilly's bangs trauma, let's discuss my man Benedict Cumberbatch. (Incidentally, I think it's adorable that so many of you fight over him, it's like you don't even realize he's MINE.) Benedict flew to LA for the big premiere of The Hobbit. THERE WAS VELVET. Oh, Tom Hiddleston is going to have a good cry about the velvet. Tommy had to let go of his velvet during the Thor 2 promotional trail, and here's Benedict, working his burgundy velvet Dolce & Gabbana tuxedo. SOB. Some thoughts:
*I like that Benedict tends to err on the side of overdressing for events. I wouldn't call him a clotheshorse or anything (he wore the same McQueen suit like eight times in the span of a month), but I think he enjoys clothes and he likes his fancy suits and tuxedos. Most American men would not wear a burgundy velvet tuxedo jacket for an LA premiere.
*BURGUNDY VELVET. I want to touch it (him).
*He has lovely posture.
*He looks really tired. I know he loves to work, often doing back to back projects and he's great on a promotional tour, but I want him to get some sleep too. I worry about him.
*Is his hair looking more auburn-y these days? He's naturally auburn, as he pointed out in an earlier interview. Mm… auburn dong muff.
*CHEEKBONES. Unf.
*Is he wearing makeup? In some lighting, it looks like he's got some foundation issues. Dear Ben: just be pale. We won't judge your paleness. We love your paleness.
*I want to feel that bow tie on my thighs.
*Do you want him in motion? You're welcome.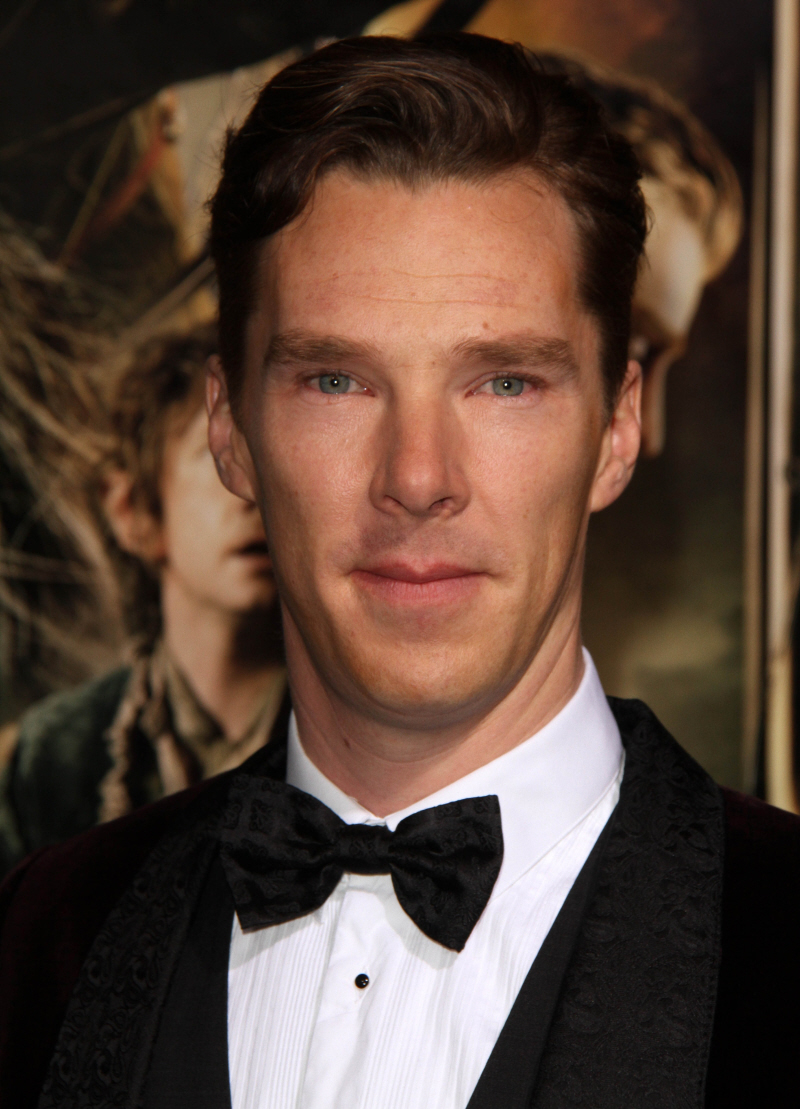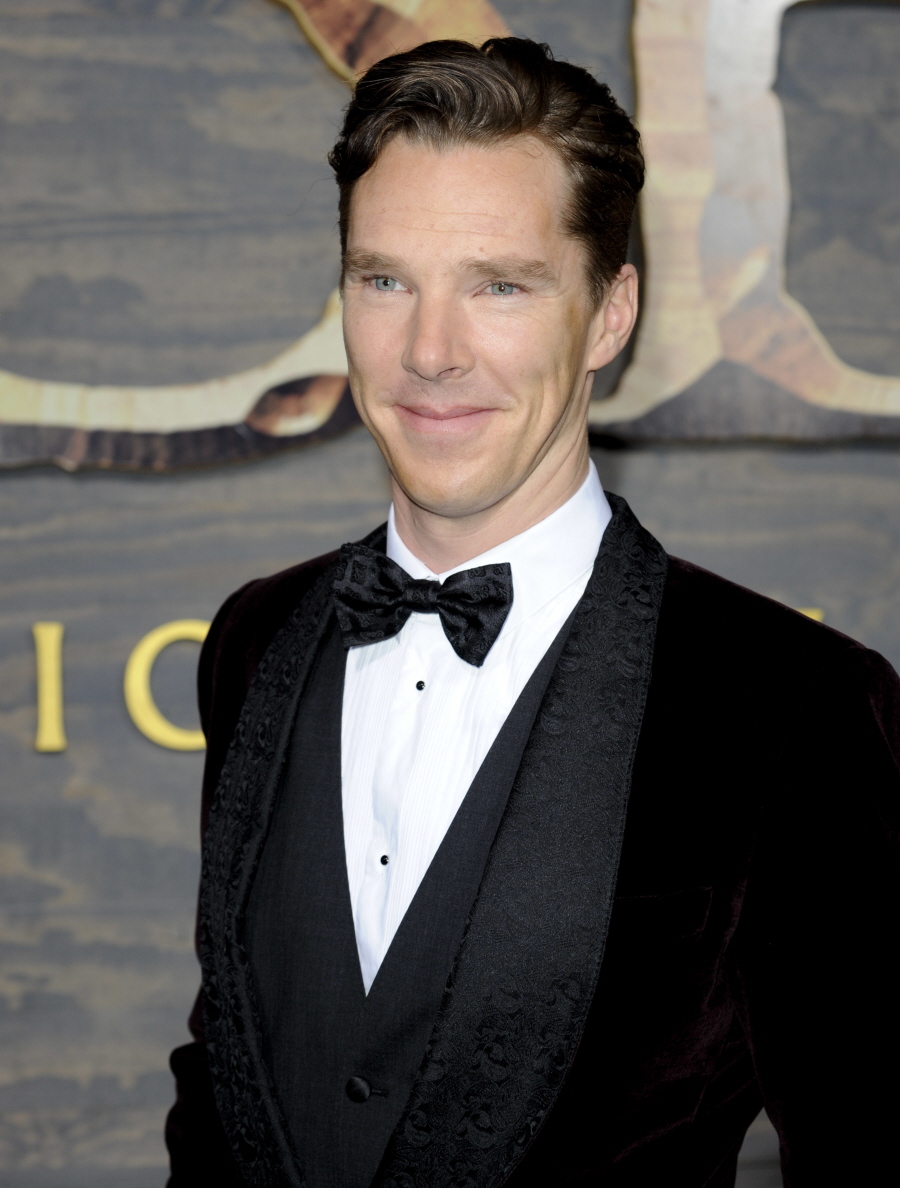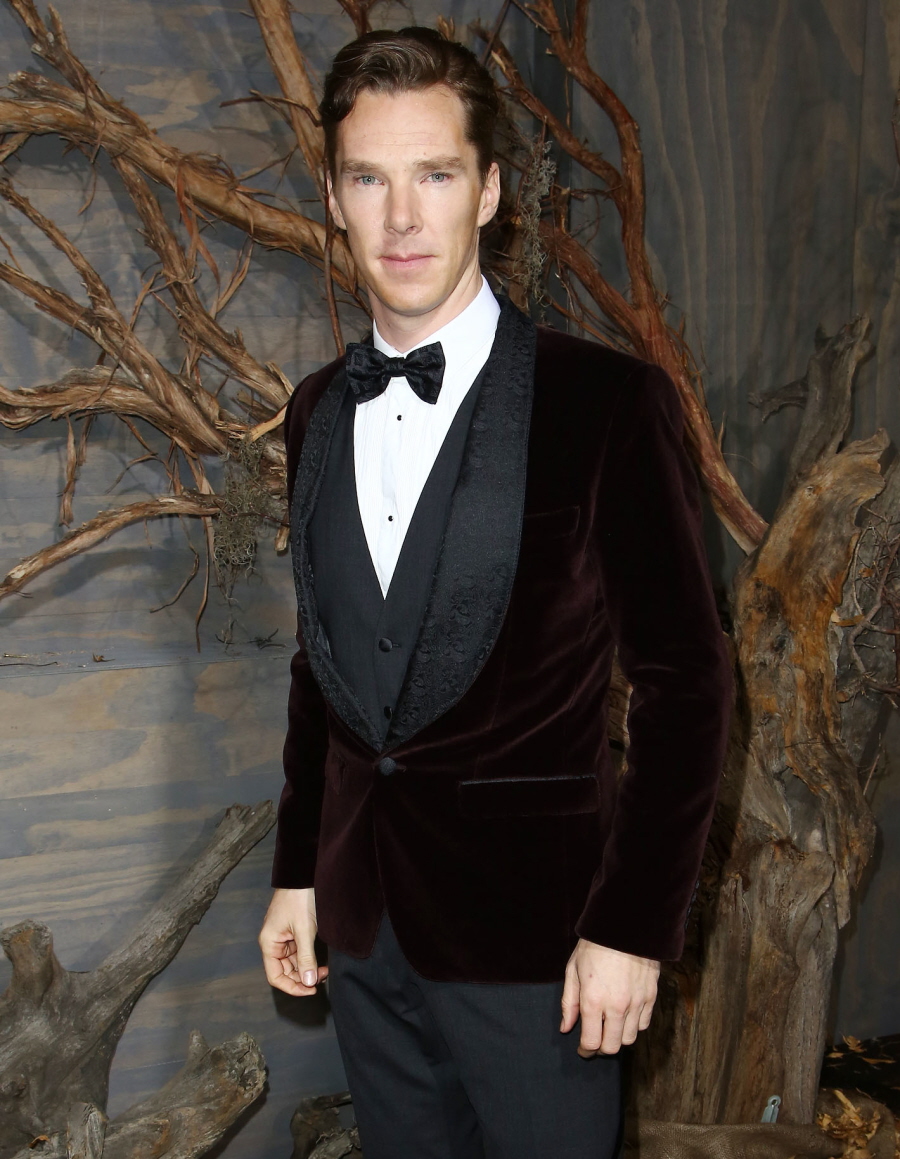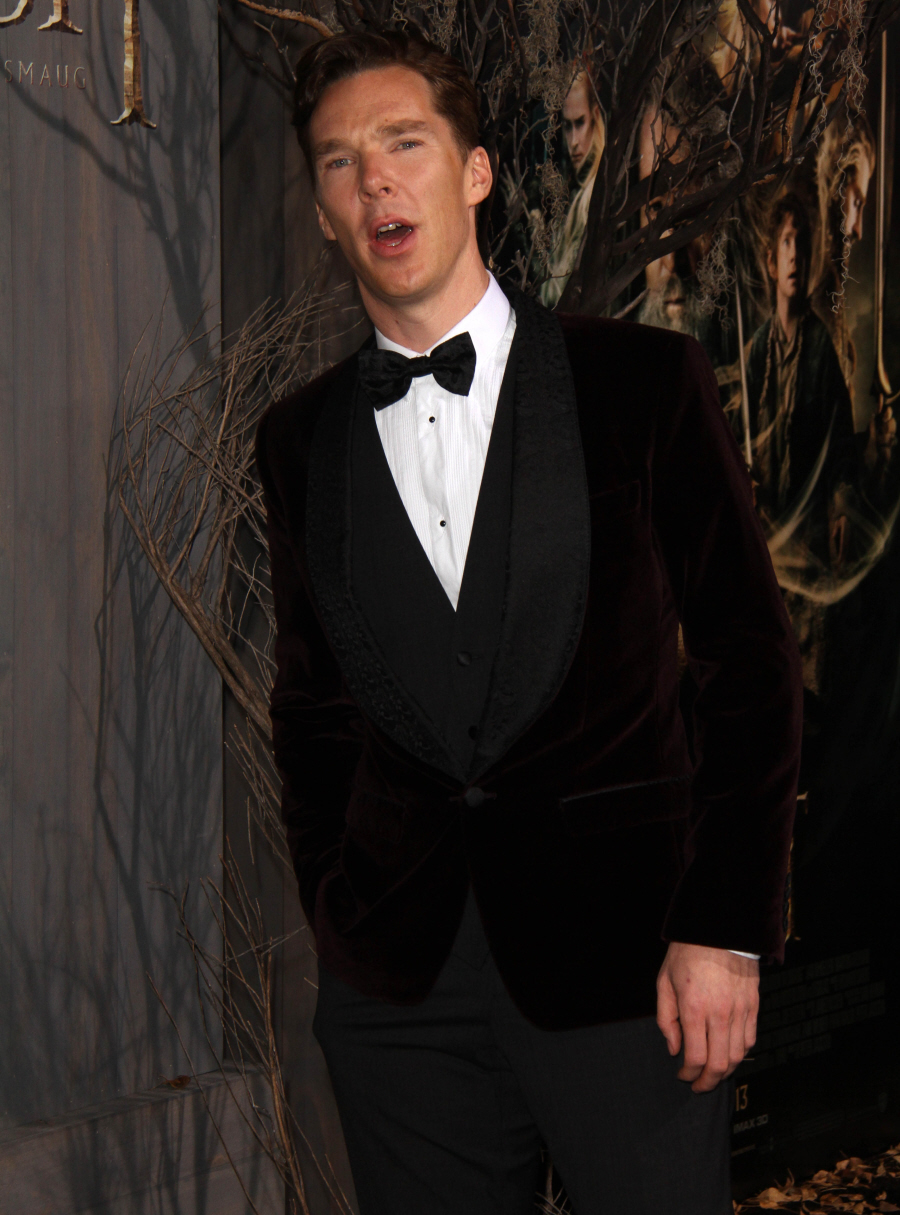 Photos courtesy of WENN.