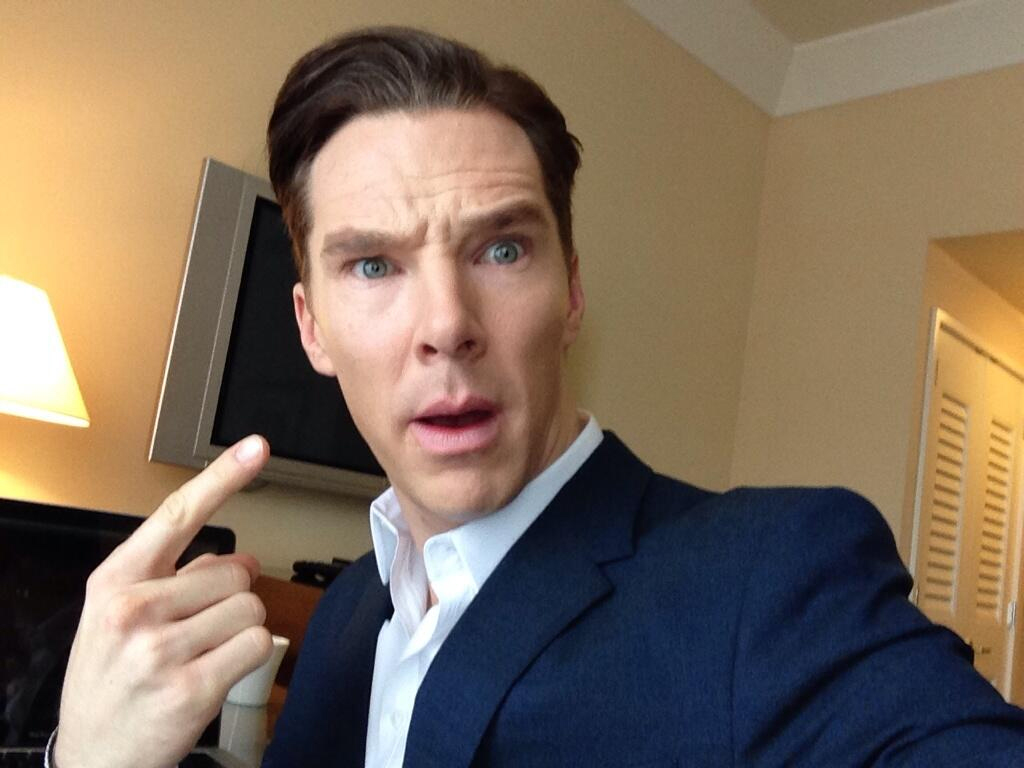 For a moment yesterday, #AskSmaug was trending on Twitter. The Hobbit's Twitter account hosted a Q&A session with Benedict Cumberbatch, who, as we all know, is rather fabulous whenever he gets a chance to interact with fans on social media. Call me crazy, but I would like to see what a Benedict Cumberbatch Twitter account would look like. It would be a glorious mess. GLORIOUS. Ben even spoke to his fans in an Instagram video too:
Here are some highlights from the Q&A session:
If you were accumulating your own dragon's hoard, what would you want as the prize of your collection? "The ring."

How would you describe Martin Freeman in 3 words? "Smart. Original. Mod."

How much do you love your fans? "More than I can say in a tweet."

Upon seeing himself in cupcake form: "An astonishing addition to the edible collection. One day, I will have to eat myself."

Do you fancy a go at the Director's Chair? "Yes, one day."

Is there a person (alive or dead) you would like to spend a day with? who? "My grandfathers. I never met either."

If you lived in Middle Earth, would you like to be a Hobbit, Elf, Wizard (yes, staff, beard, & all) or a Dwarf? "I'm quite happy being a dragon, thanks. Oh, and the Necromancer – a disembodied spirit of evil. Less time in the make-up chair!"

Favorite line in the movie: "I am… death."

What kind of music do you think Smaug would enjoy? "Liberace. A little bit of Burt Bacharach. And Enya."

What would be your ideal christmas present? "Some free time. And a sea view."

If you could master one other skill (apart from your glorious acting), what would it be? "You're very kind. Flying would be nice. Piano and French are more realistic though."

Would you rather breathe fire or be able to fly? "Fly. Fly. Fly. And maybe fart fire while flying. To fly faster."
[Via The Hobbit Movie Twitter]
It wasn't as balls-out amazing and loonie-crazy as his Reddit AMA, but I'm happy with this Twitter Q&A. It's much better than Tom Hiddleston's sad Twitter Q&A a few months ago, which was just a total snooze. Cumby manages to sound genuine, wistful (the grandfathers answer got me), funny (he loves fart jokes and dragon humor) and cool all at once. Yes, I'm fan-girling. But it's worth it!
I wonder if he's going to do some promotional work in America for August: Osage County too? That would make this Year of Cumberbatch complete!!
PS… Here's Cumby discussing the CumberKhan issue (also – I want those buttons to pop like he's a CumberHulk):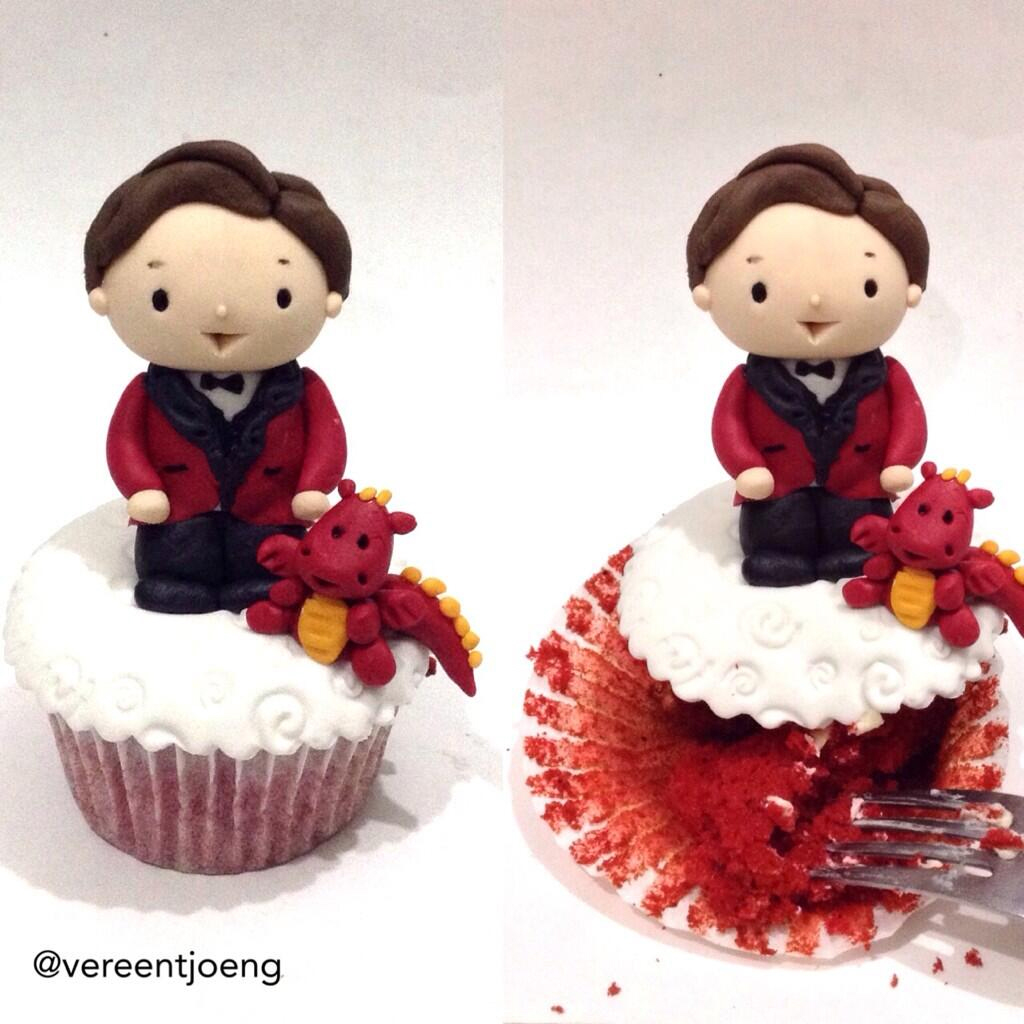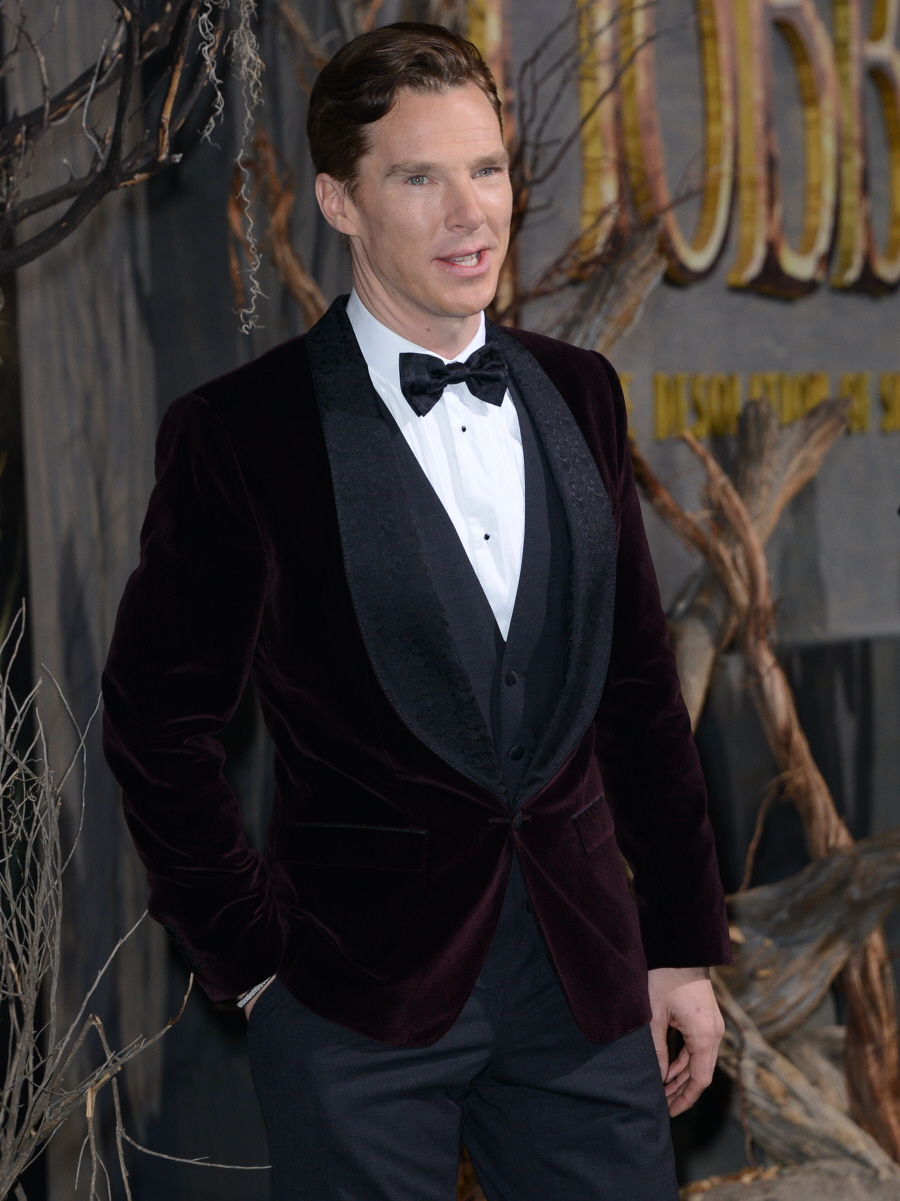 Photos courtesy of Twitter, Fame/Flynet.