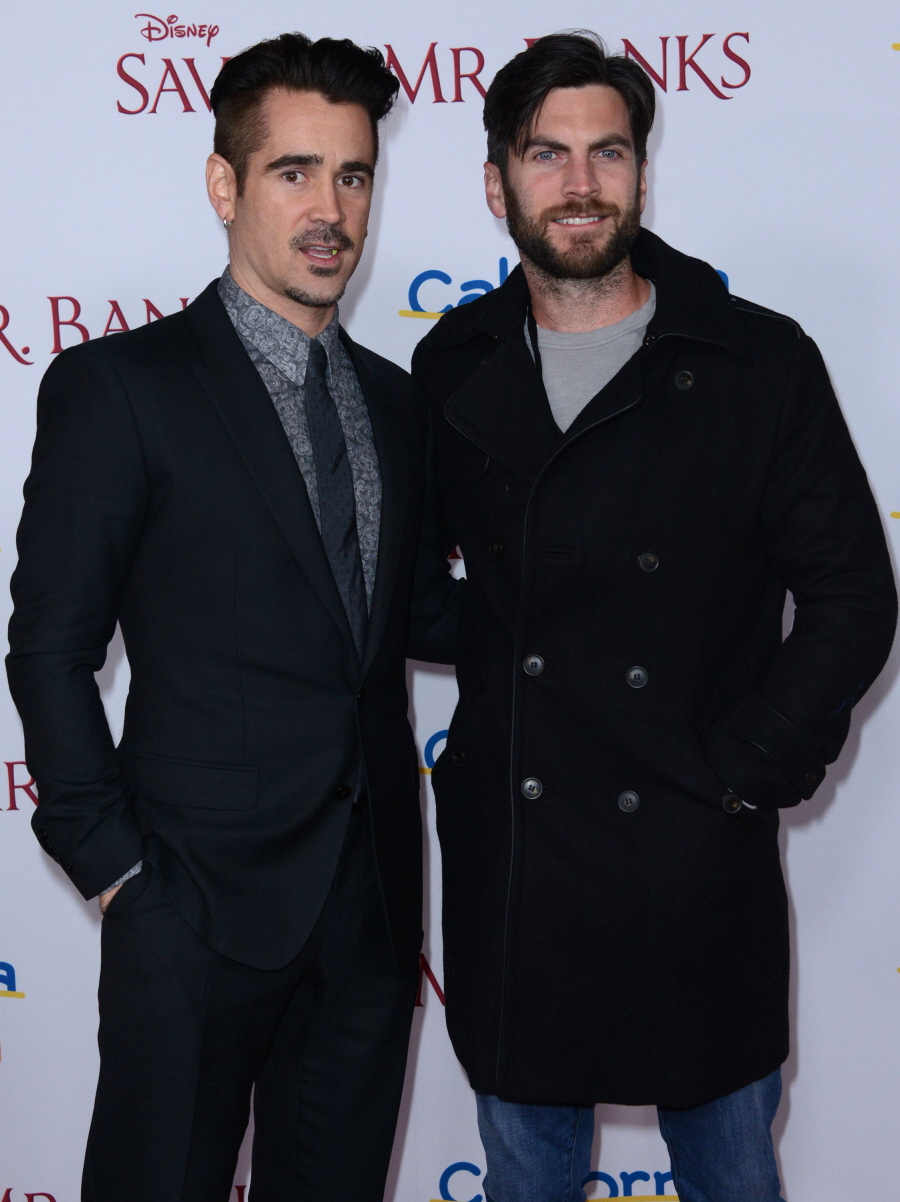 I'm just going to save everybody some time and say that I'd probably do every single person in these photos. The LA premiere of Saving Mr. Banks wasn't the most attention-grabbing event of the week, but these photos are like a warm blankie on a cold winter day. Emma Thompson looked fabulous, and it looks like she's really tight with Tom Hanks and Rita Wilson (Rita and Emma looked super-excited to see each other). Plus, Emma looks fabulous and it's just great to see her doing so much promotional work.
Colin Farrell posed with a little girl who I think played his daughter in the film. Colin also posed with his friend Wes Bentley, who is not in the film but probably showed up just to support Colin. Wes's lumberjack hotness makes Colin's fug haircut look better, right? Right.
And to make things even more awesome, the original stars of Mary Poppins came to the premiere! Both Dick Van Dyke and Julie Andrews were there! How awesome is that? Wouldn't you just like to spend a few hours listening to Julie and Emma talk? I would. Also: Julie's velvet suit is amazing!!!
PS… I'm also including photos of Paul Giamatti, BJ Novak and Jason Schwartzman.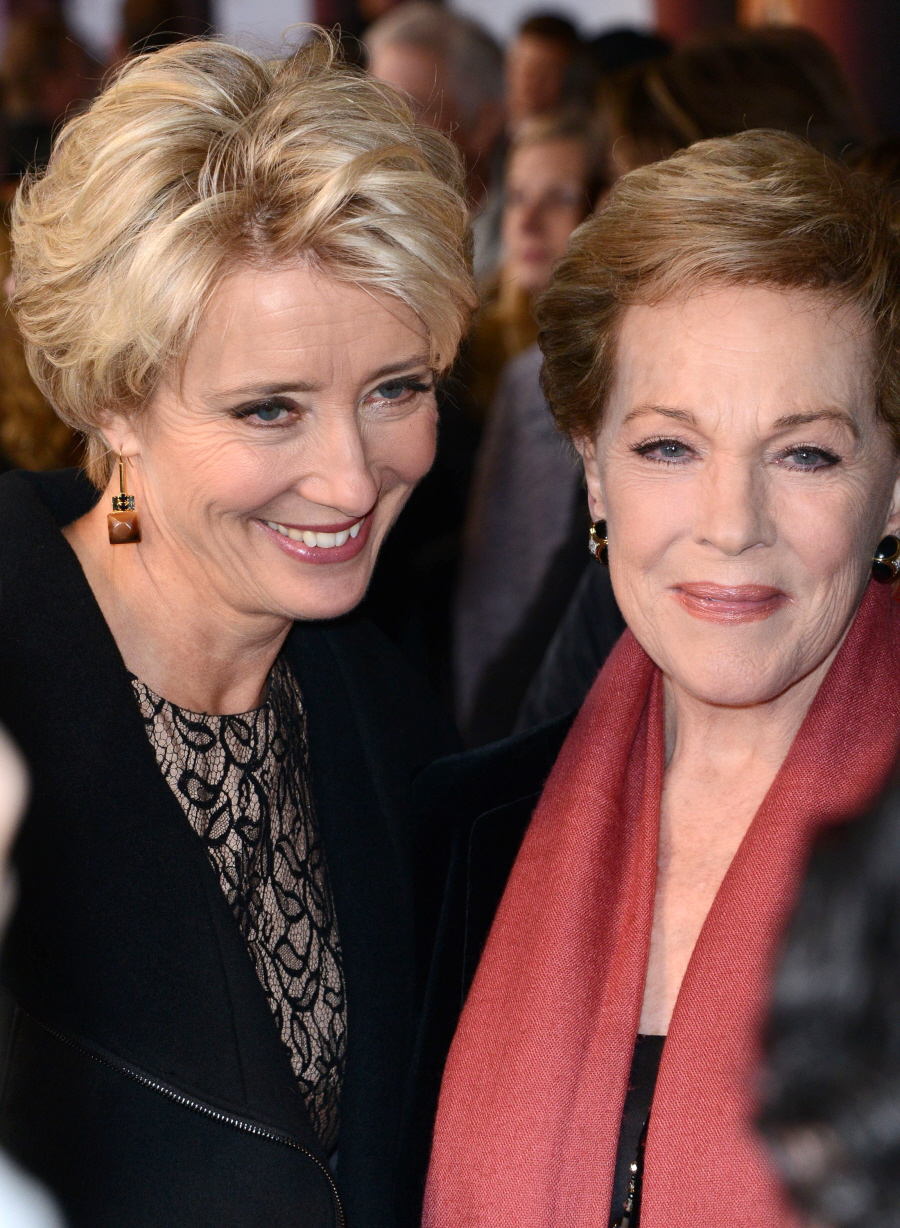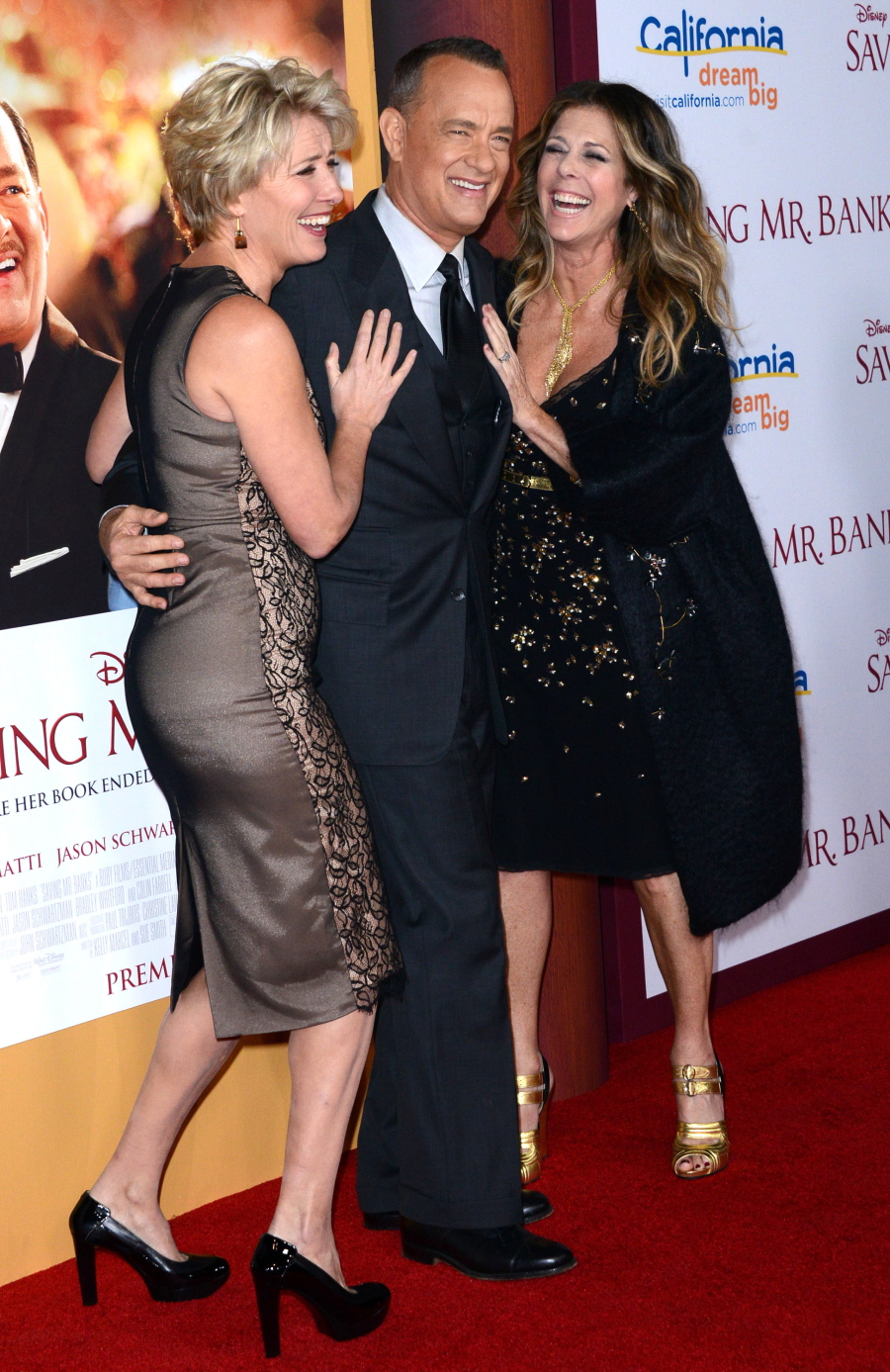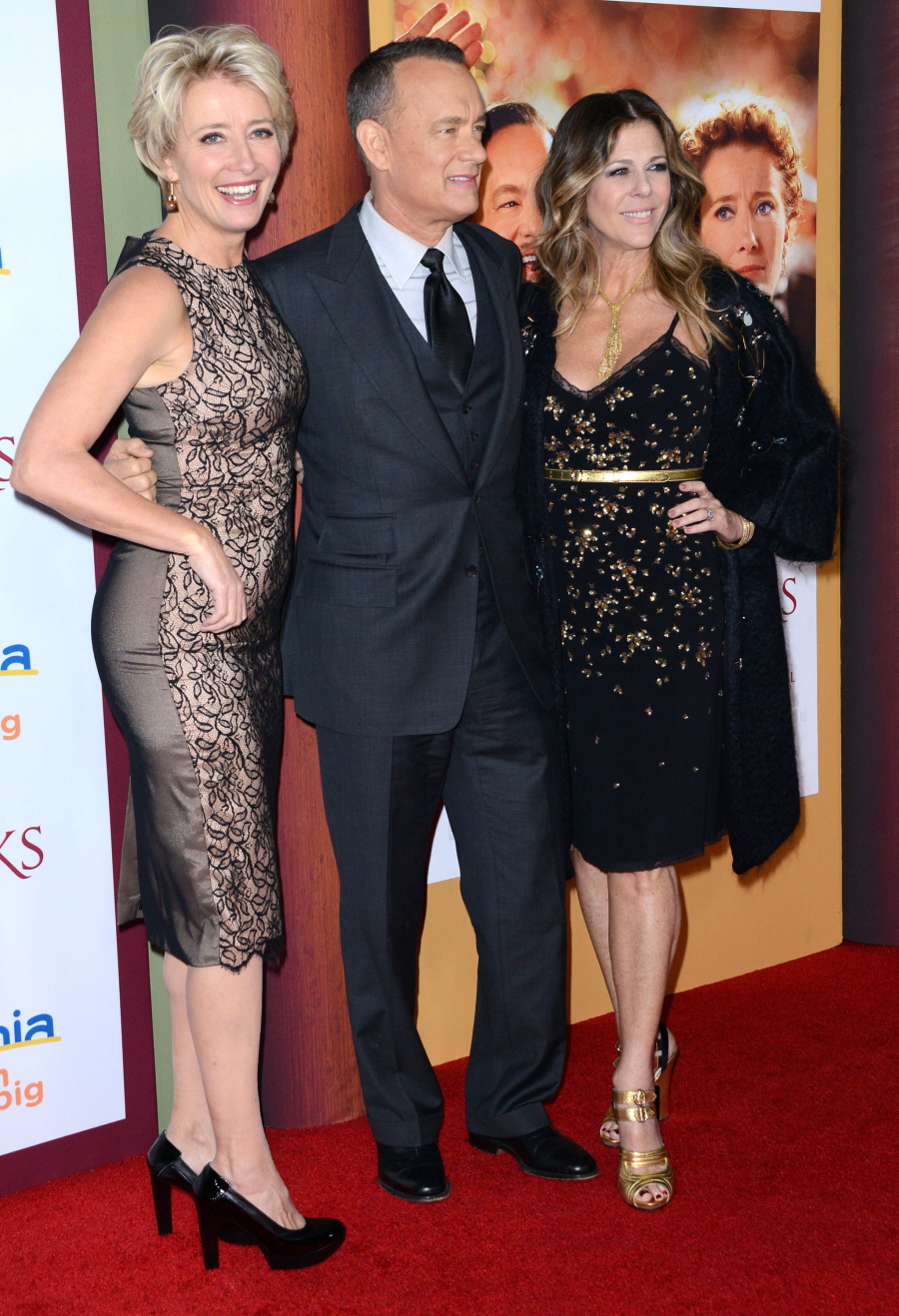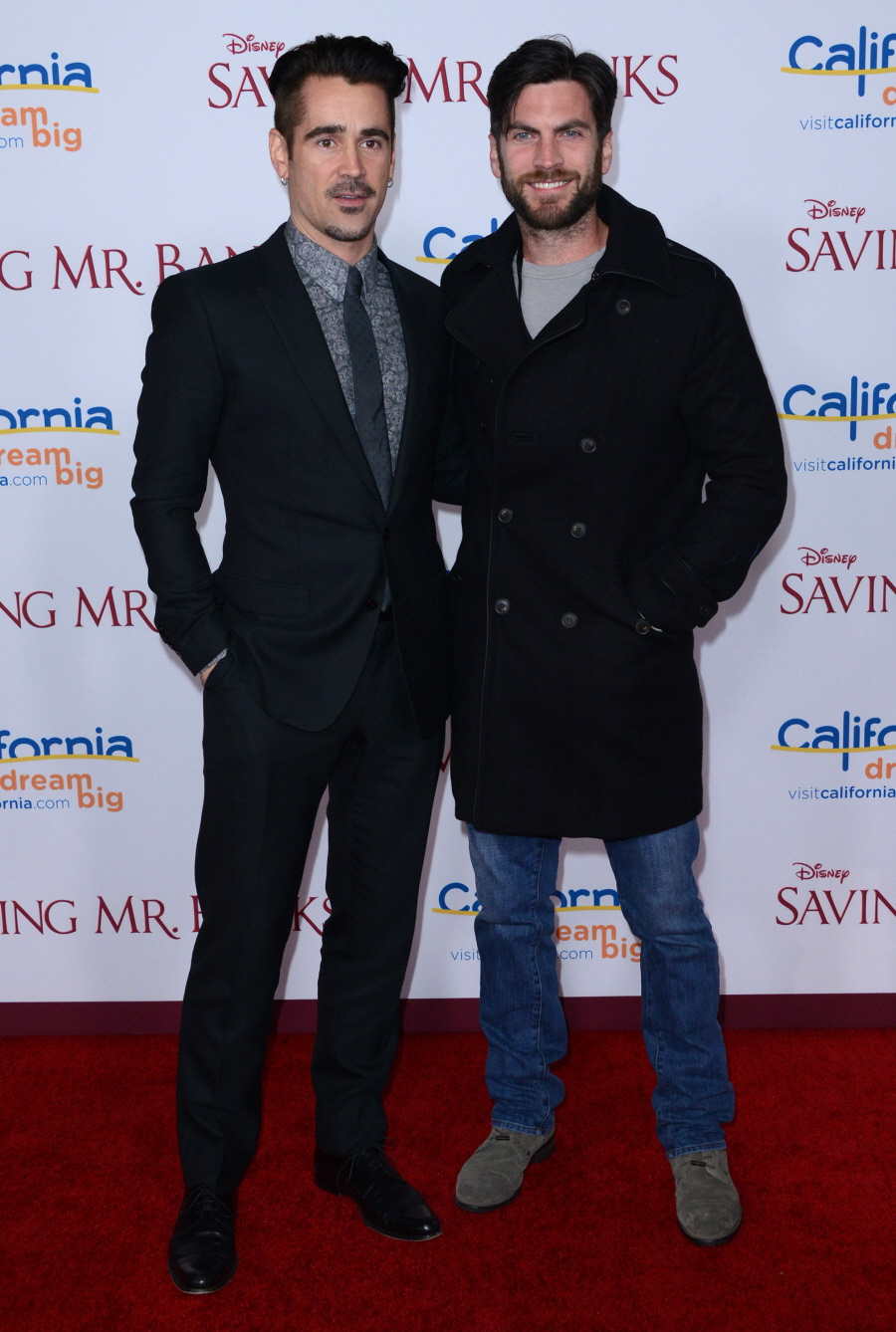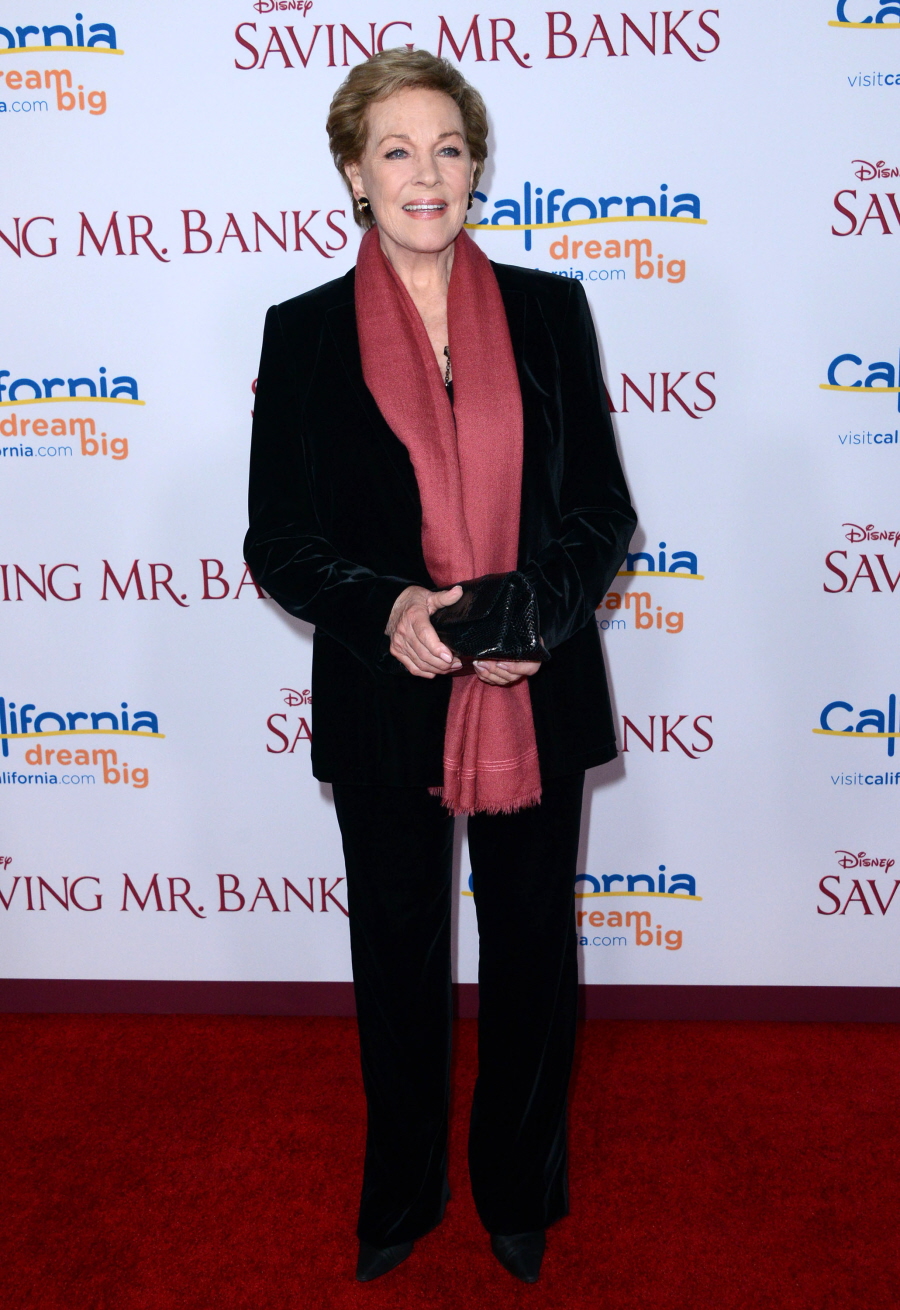 Photos courtesy of Fame/Flynet.