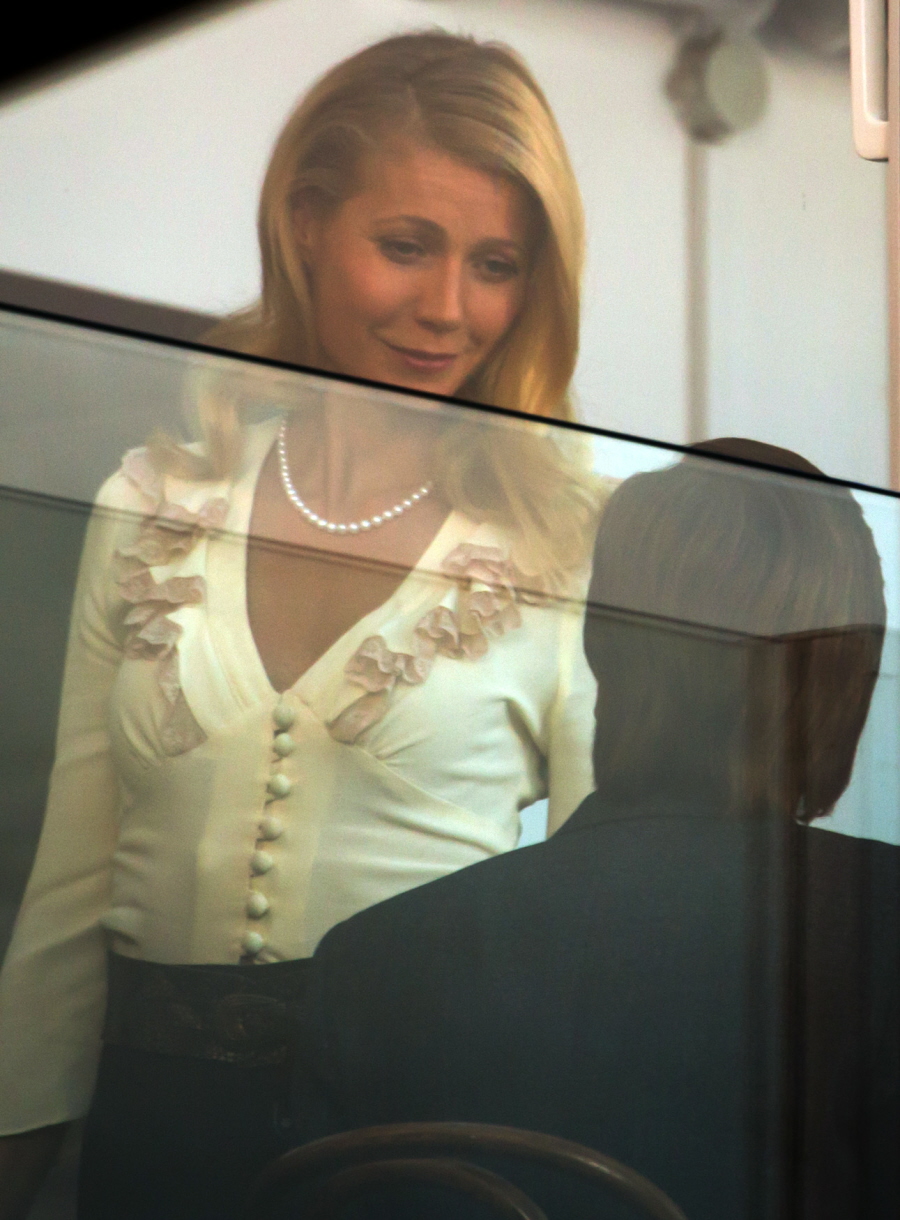 Believe or not, I really don't think Gwyneth Paltrow gets offered that many movie roles these days. Sure, she takes partial credit for the success of the Iron Man franchise, and she books the occasional non-comic-book movie role, but I get the feeling that somewhere deep inside of her Goopy soul, she knows that she's not being offered the kind of quality work that she thinks she should be getting. And perhaps that is one of the biggest reasons why we have Goop today – Gwyneth had the free time because very few scripts were coming to her.
So, about a month ago, Gwyneth got a job. It's not a starring role or anything, but the movie did allow her to go back to her REAL home, dear old London. Gwyneth scored a supporting part in Johnny Depp's Mortdecai, a period action-adventure film where Johnny plays an art dealer trying to find some hidden Nazi plunder. I have no idea who Gwyneth is playing or if she even has many scenes with Depp. But according to Star Mag, what time she and Depp have spent together has been very unpleasant.
Gwyneth Paltrow is driving her Mortdecai costar Johnny Depp crazy with her incessant "advice."

"Gwyneth is such a know-it-all, she badgers him about everything from what he should be eating to where he should travel," says an on-set insider. "It's very bizarre how pushy she is with him. She literally follows him about like a walking, talking Goop post."

Depp, however, already has one mother and isn't looking for another.

"Johnny tries to avoid socializing with her at all costs because he's so annoyed by her," adds the source. "But Gwyneth doesn't have a clue and thinks he loves their 'conversations'."
[From Star Magazine, print edition]
"She literally follows him about like a walking, talking Goop post." I know it's probably BS, but who else completely believes that Gwyneth is capable of doing this? That she'll chance upon someone A-list and, in an effort to "make friends," she'll give them some nasally lecture about diets and juice fasting and summers in Madrid and the absolute BEST way to raise one's children. And all I can think about is… remember how the tabloids tried to create all of that crazy drama between Johnny and Angelina Jolie? Now I really want to know if he and Goop get along whatsoever.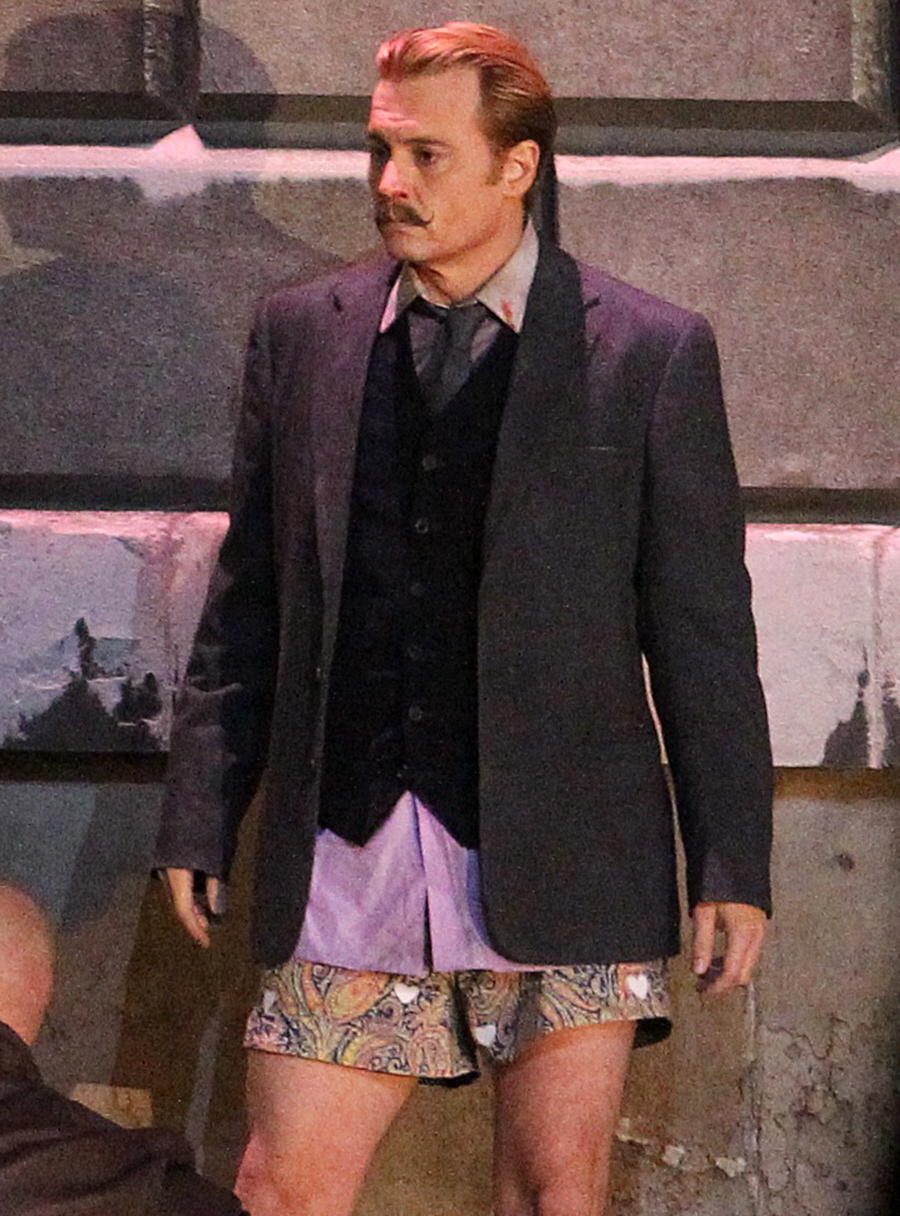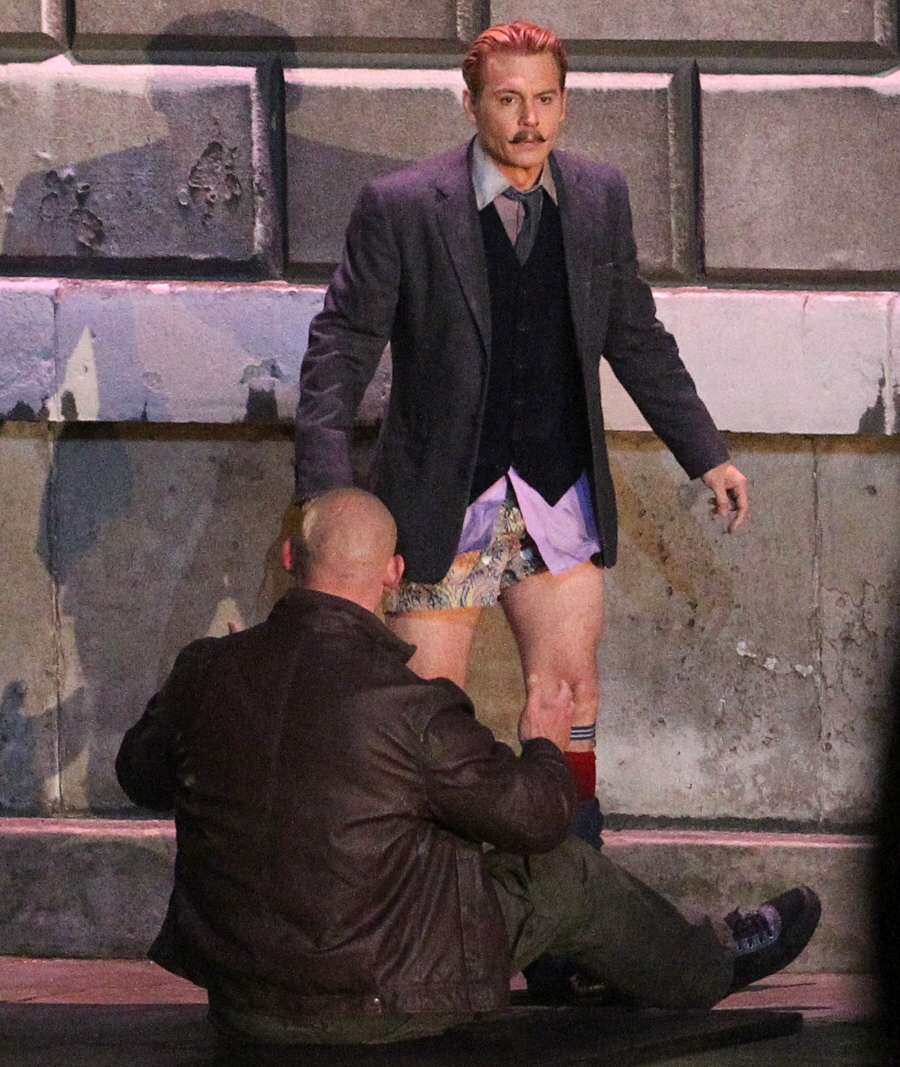 Photos courtesy of WENN, Fame/Flynet.