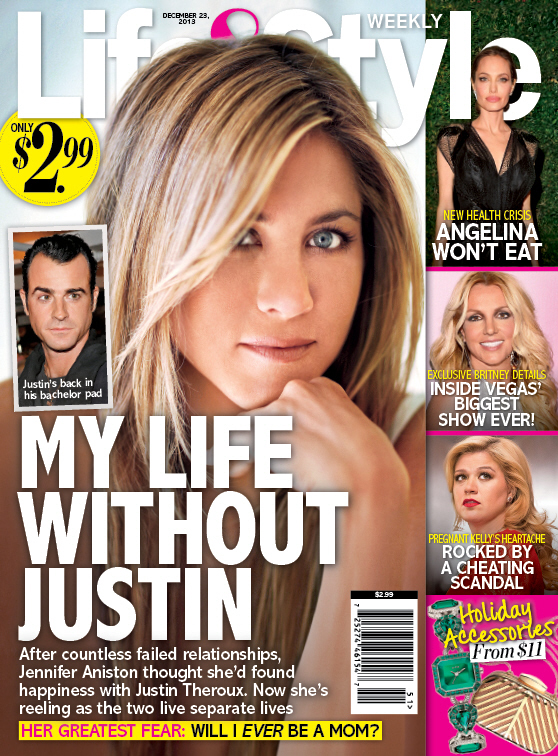 I wish this cover story had come out a few weeks ago, then I would have had an easier time believing it. As it is now, Jennifer Aniston and Justin Theroux have sufficiently pushed back on the breakup rumors to the point where I now believe that they will make it through the holidays. Whether they'll make it to Valentine's Day? Debatable. Whether they'll make it to a wedding? Doubtful. But I think they're in it for now.
As for this cover story, I haven't read the full thing yet, but I've read some coverage and it seems like everything we've already discussed so far. The main gist is that Jennifer and Justin have been spending a lot of time apart – not just apart, but in cities thousands of miles away. Justin has been spending a lot of time in NYC and Jennifer has barely left LA. And it will only get worse in 2014 when Justin begins the grueling film schedule for his HBO show – I think HBO has asked for like 10-12 episodes or something, which means Justin could be working full-time in NYC for the better part of six months. And I think we know by now that Jennifer is totally "over" New York life.
According to Life & Style, "Jen and Justin have hit a rough patch. Right now, there are no wedding plans, no baby plans and no more buying houses together. Most of Jen's friends expected this to happen because she's usually with guys for two years at the most before they break up." Ah, yes. The dreaded two-year itch. Which I guess is probably a real thing for some couples, sorry for making light of it. Two years is around the time when those little things you loved about your partner now start to annoy you. Two years is when make-up sex no longer solves your biggest fights. Also, I guess we're saying that Justin and Jennifer have been together since December 2011 then? Good, I'm glad that's been established. Now we know for sure that Jennifer and Justin were banging when he was still living with Heidi Bivens, right?
Anyway, Gossip Cop's "source close to the situation" (Huvane!) says L&S's story is "nonsense."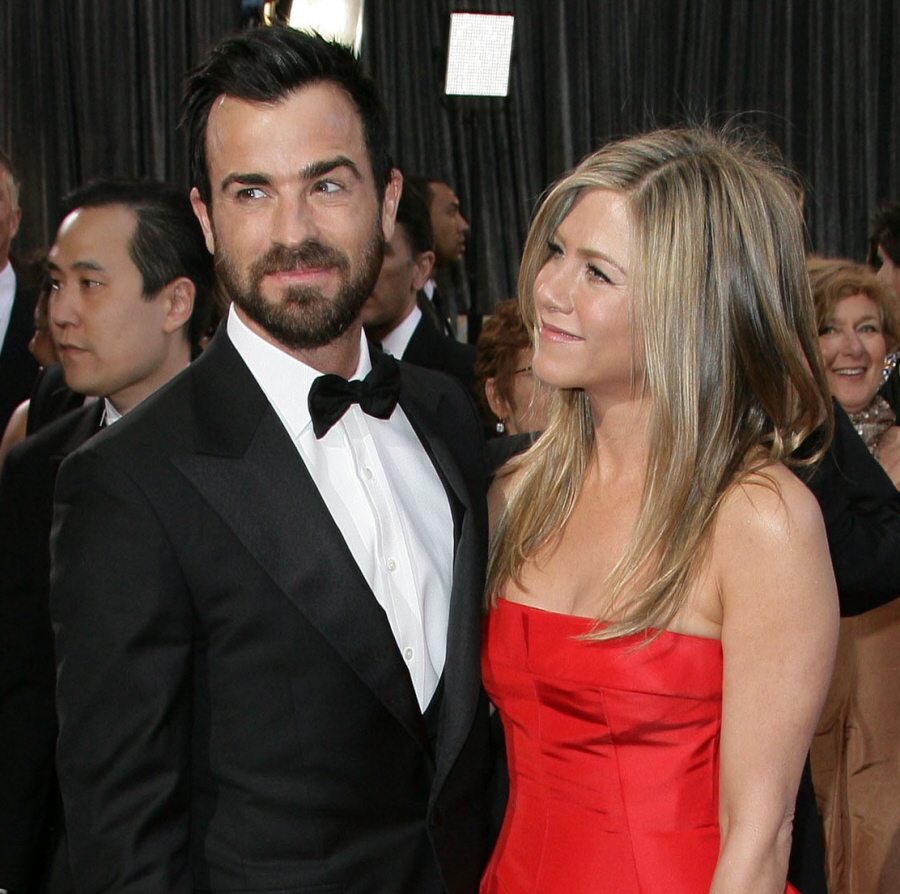 Photos courtesy of WENN.