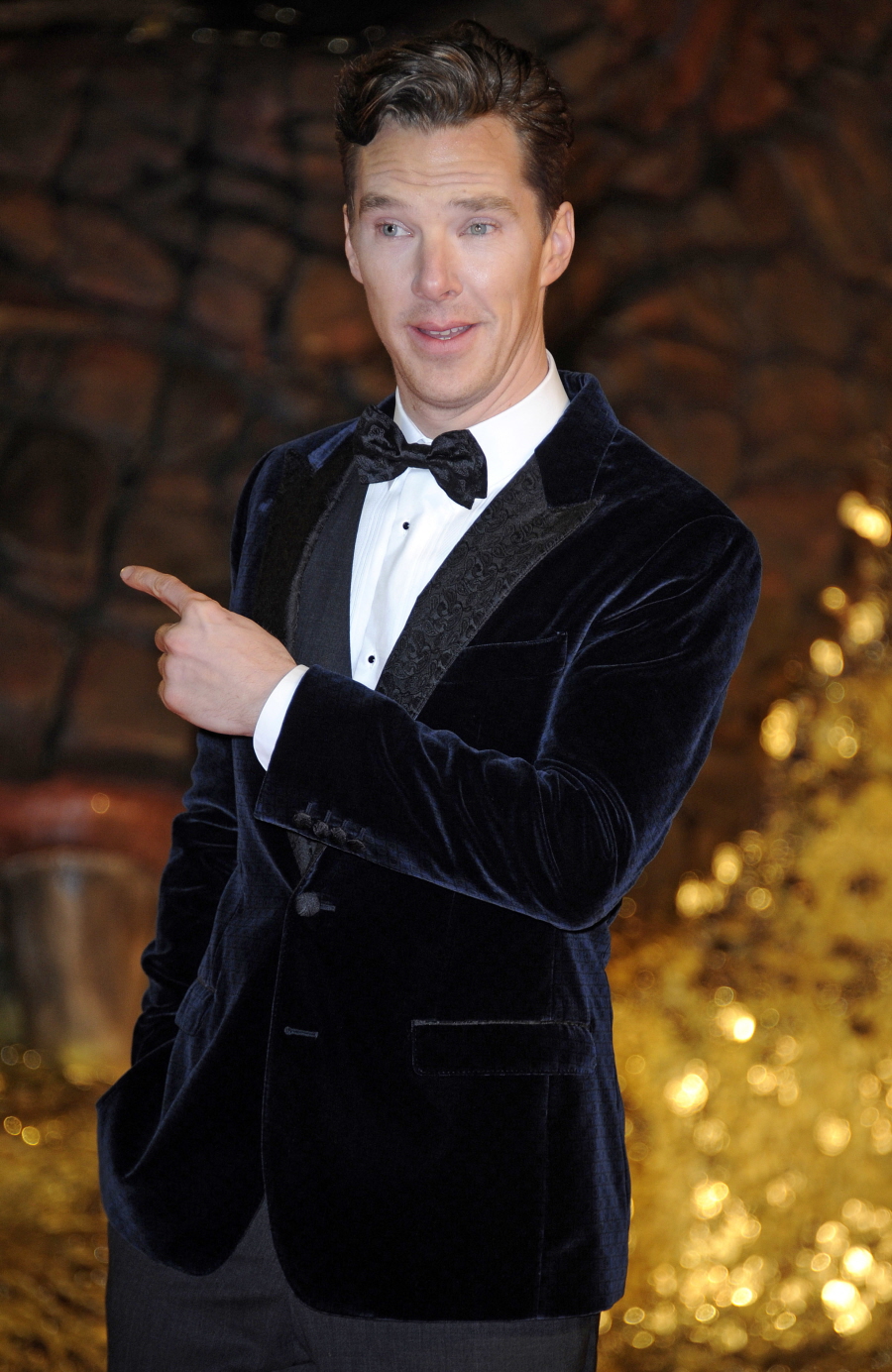 I'm going to try to fit a lot of Benedict Cumberbatch into this post. That's a lot of long, hard Cumbergerth to get in here, but I'm sure it will fit. Of course it will fit. Since my brain gets a bit scattered when I'm discussing anything about my love, I think I will do this in beloved Cumberbullet-points:
*Benedict Has a Paternalistic, Somewhat Condescending Message for His Indian Fans & His Female Fans (it's like he's speaking directly to me!!!): When asked about by an Indian media outlet about his Indian Cumberbitches, Benedict said: "Especially in India there have been some extra ordinary events recently that too some awful events. Women need to take pride in their collective identity. I know it's a silly fan name and I know it's just for fun but you know the one I don't like because it's counter-productive to feminism in general. I prefer the idea of something softer like 'Cumber Collective'." This is getting to be less about Benedict's "feminism" and more like he's uncomfortable with the idea that women get to decide what our own cult-like name should be.
*Benedict Really Is The Lizard King. He told Vulture, "I spent a lot of time studying iguanas and Komodo dragons and other reptiles at the London Zoo, to get that reptilian movement in my body. But Christ! It's pretty hard to articulate that. In fact, it just has to be an ideal or a reference to it. They used a lot with my face and my hands, as the claws. But obviously I don't have a tail, can't breathe fire, don't fly, and I'm not made of scales or cold-blooded. If you try and [move] horizontally, squeezing your legs together, with your shoulders hunched, and crawling on your hands, it syncs up with what you can do with your voice, which obviously with Smaug is very awesome. It got to the point where it was killing my voice."
*Voicing The Necromancer Was Satanic. "We started doing that when I was on this thing, like a bungee, like walking forward but being pulled back at the same time, which was kind of helpful. Peter said he was like a black hole, and [co-writer] Philippa [Boyens] said the voice should be otherworldly, like there's something inhuman about him. And then I said, 'Why don't we try recording the Black Speech backwards?' And the Black Speech itself is hard enough to learn forwards! So we wrote it out phonetically. It was like I was performing a Satanic ritual."
*Benedict was on Conan O'Brien's show two nights ago. Some videos (sorry these are so big). The interview was decent but the real winner is still the Cumbervoice. I still hate the slicked-back hair.
Yes. The Voice. Some days I don't even need to look at him, I just need the voice. I need to squeeze the bunny, God help me.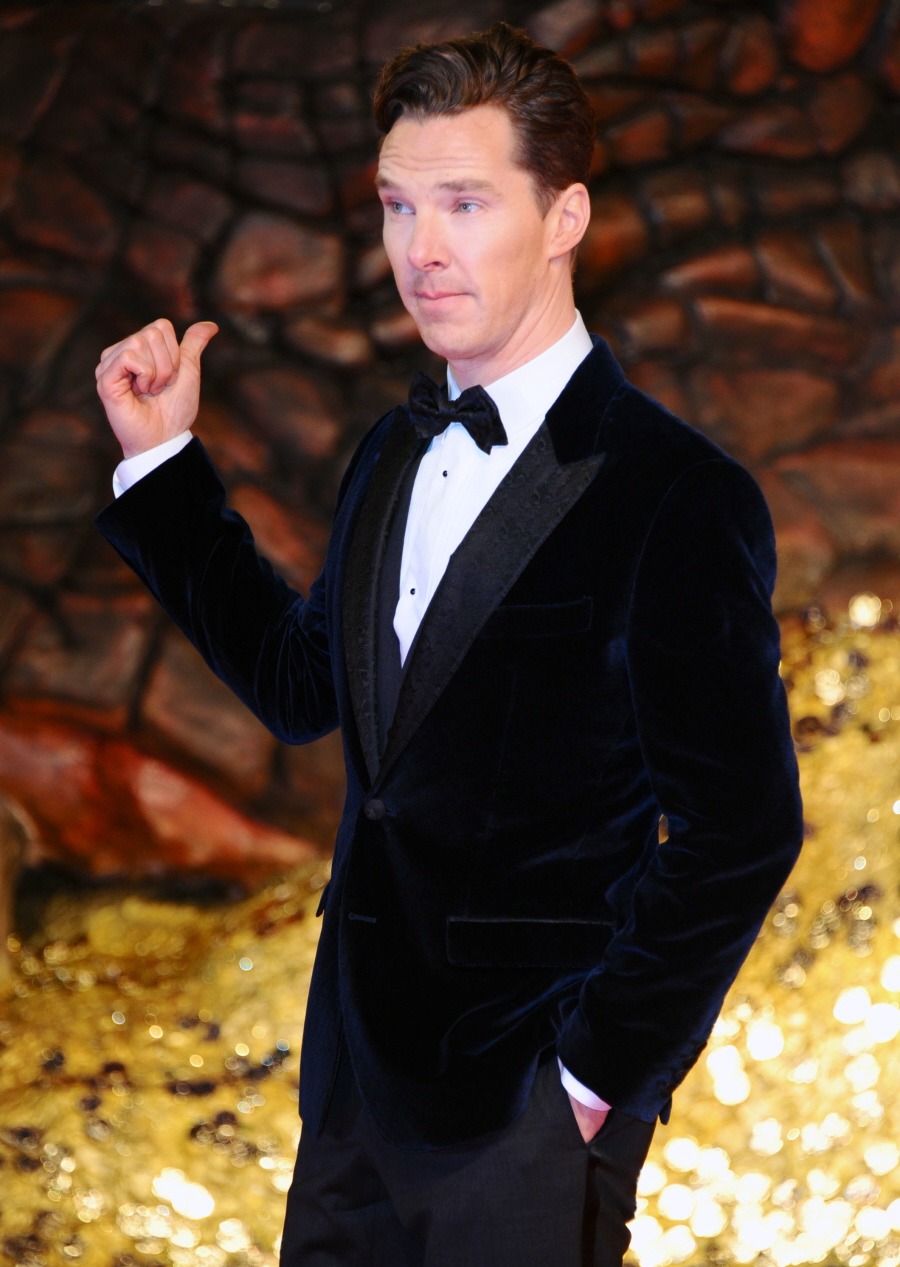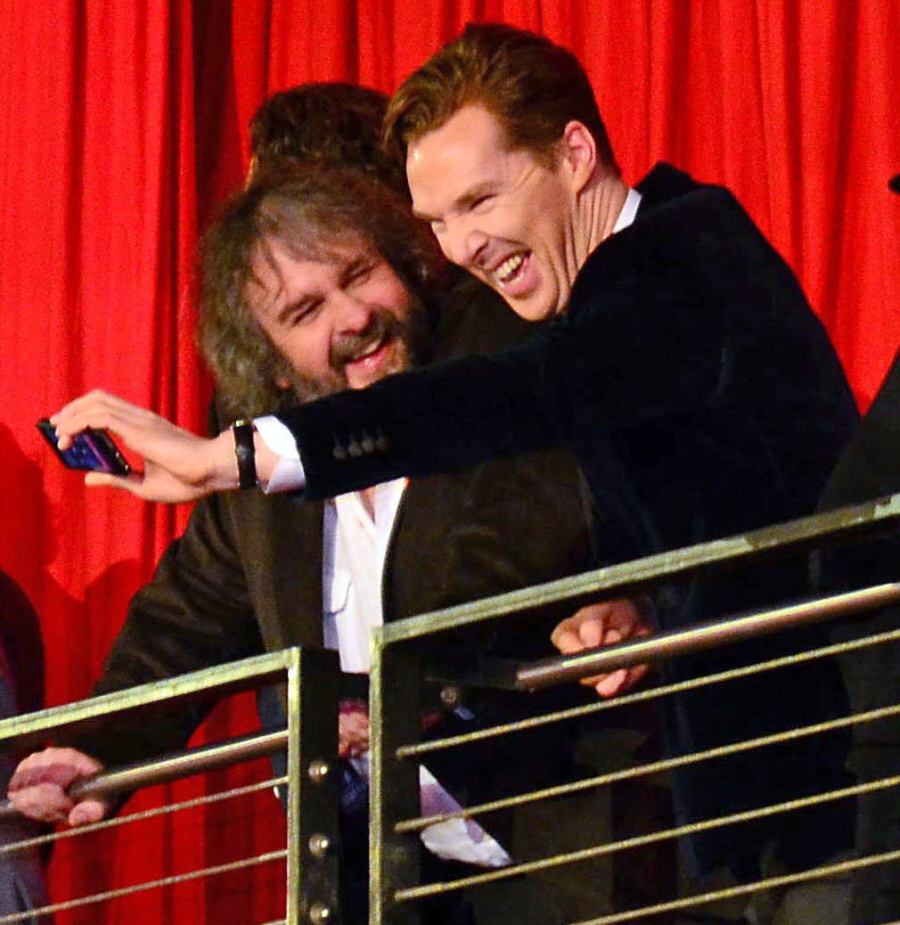 Photos courtesy of WENN.