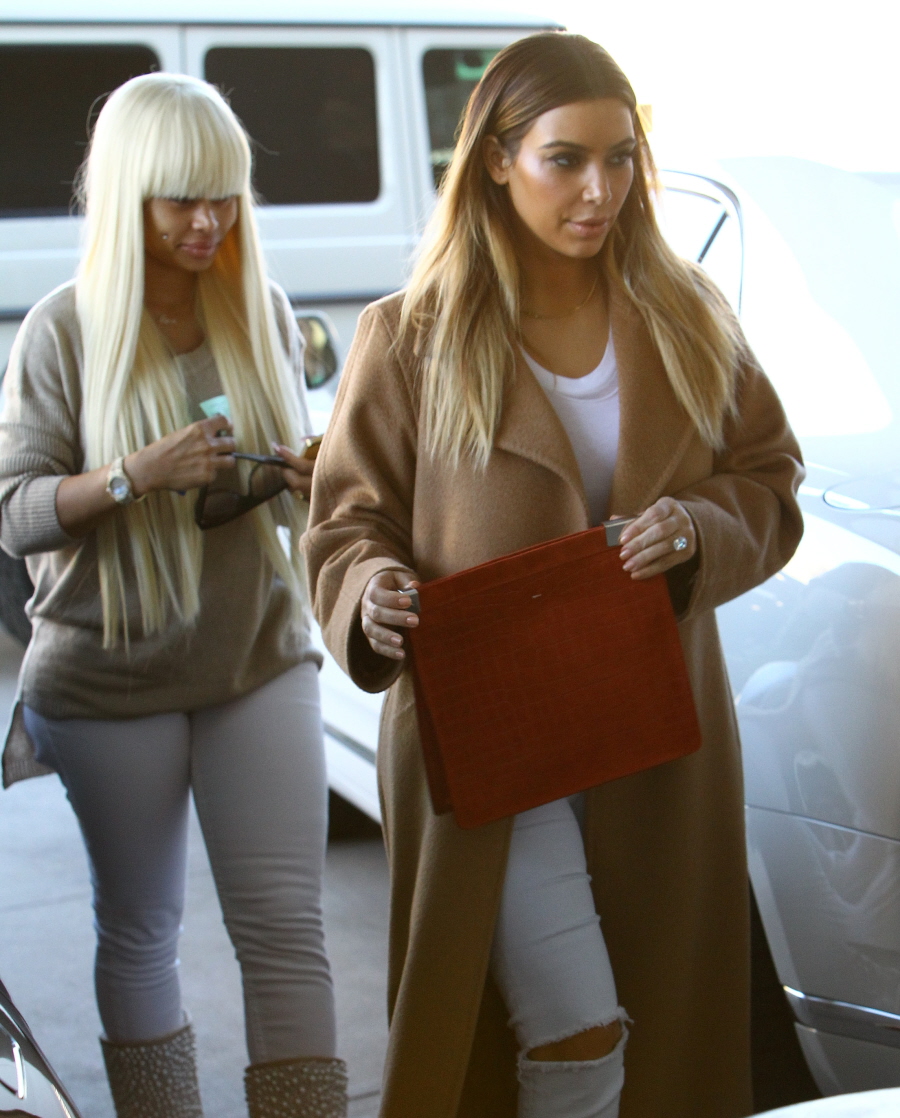 Here are some photos of Kim Kardashian out and about in LA on Friday with her new BFF Blac Chyna. I literally know nothing about Blac Chyna except that Amanda Bynes was obsessed with remaking herself into Blac Chyna back before Amanda was declared incompetent. And honestly, I think Amanda did a pretty good job of looking like Blac Chyna because I thought Kim was walking around with Amanda in these photos. Anyway, they went shopping together – probably for Christmas gifts, I suppose. I think they stopped into the Chanel boutique.
Meanwhile, we're still theorizing about Kim and Kanye and their wedding, which probably won't happen until next summer. But we can still theorize, right? Like, is Kanye going to make Riccardo Tisci design Kim's wedding dress? And just how passive-aggressive is Riccardo going to be about it? Very or completely? But! UK sources (blah) claim that Kim is "obsessed" with Prince William and Duchess Kate's 2011 royal wedding and she wants her wedding to Kanye to be just like that.
Kim Kardashian wants to have a similar wedding dress to Duchess Catherine's. The 'Keeping Up with the Kardashians' star is a huge fan of the British royal – who was known as Kate Middleton before her marriage to Prince William – and is planning to walk down the aisle in a frock based on the Sarah Burton for Alexander McQueen gown worn by the Duchess for her nuptials in 2011.

A source said: "Kim is absolutely obsessed with everything Kate and William do. She considers her own family 'American Royalty'. Kim loves Kate's style and while she is planning on several gowns for her big day, she wants the one for the ceremony to look something like Kate's dress. The brief is demure princess and she'll also wear a tiara."

Meanwhile, Kim and her fiance Kayne West – who have six-month-old daughter North together – are planning to sit on golden "thrones" during their reception as they believe it will tie in nicely with the royal-themed home they share in California.

The source told Grazia magazine: "They think it'd be really cool to have gold thrones to sit on during the reception. They've already got a Buckingham Palace-themed room in their new home, which they're using as inspiration."
You might dismiss this out of hand, and while this source probably doesn't even know Kim, it wouldn't surprise me at all if some of this was true. I remember how Kim talked about Kate Middleton before Kim married Kris Humphries. Kim really DOES see herself as "America's Princess" and she really thought her wedding to Kris was going to be some triumphant "American royal wedding". We all laughed at the time. But it would not surprise me at all if she still thinks like that. And quite honestly… I've said this so many times and you yell at me every time, but it's so true: Kate and Kim are very similar people. There. And we already know that Kanye thinks he's like Prince William and he thinks North West is just like Prince George. Awesome.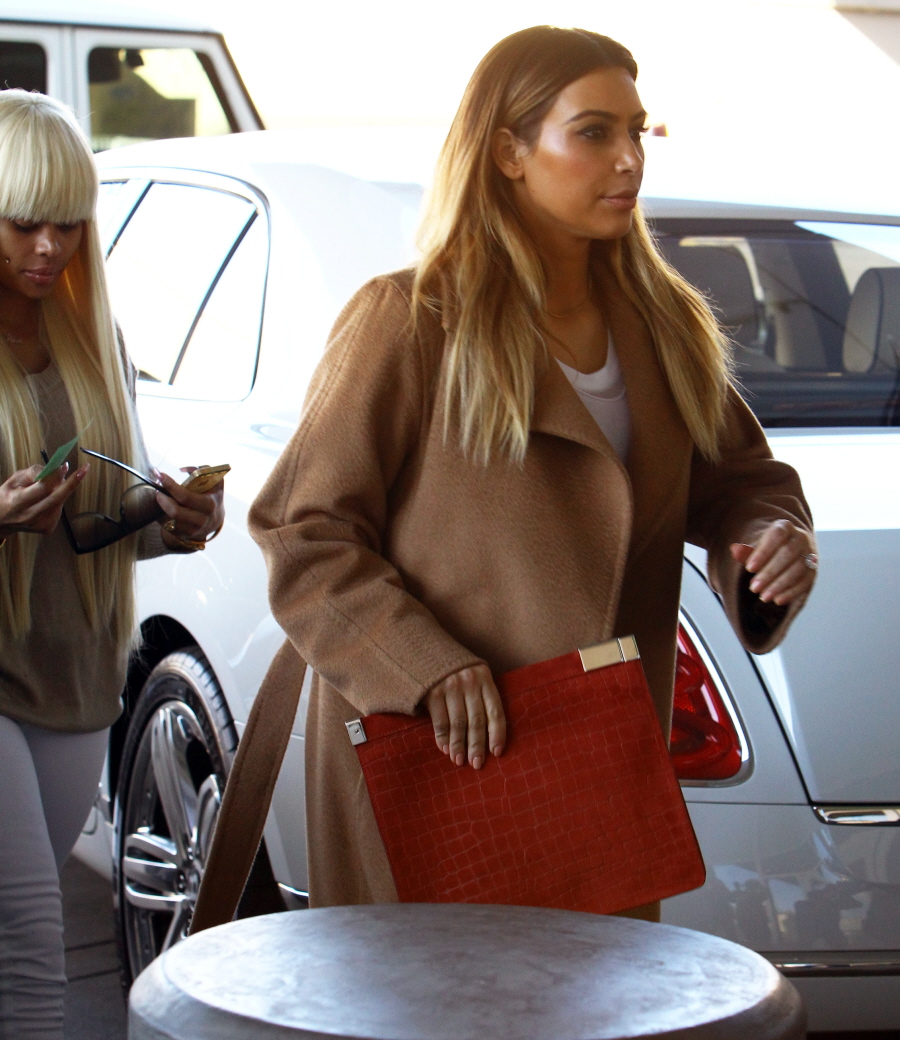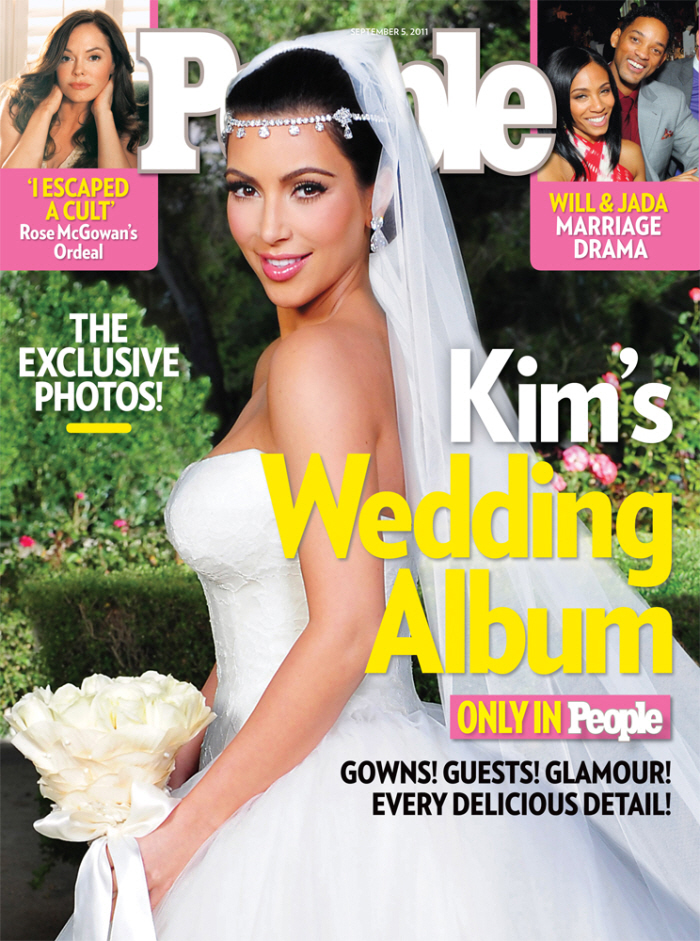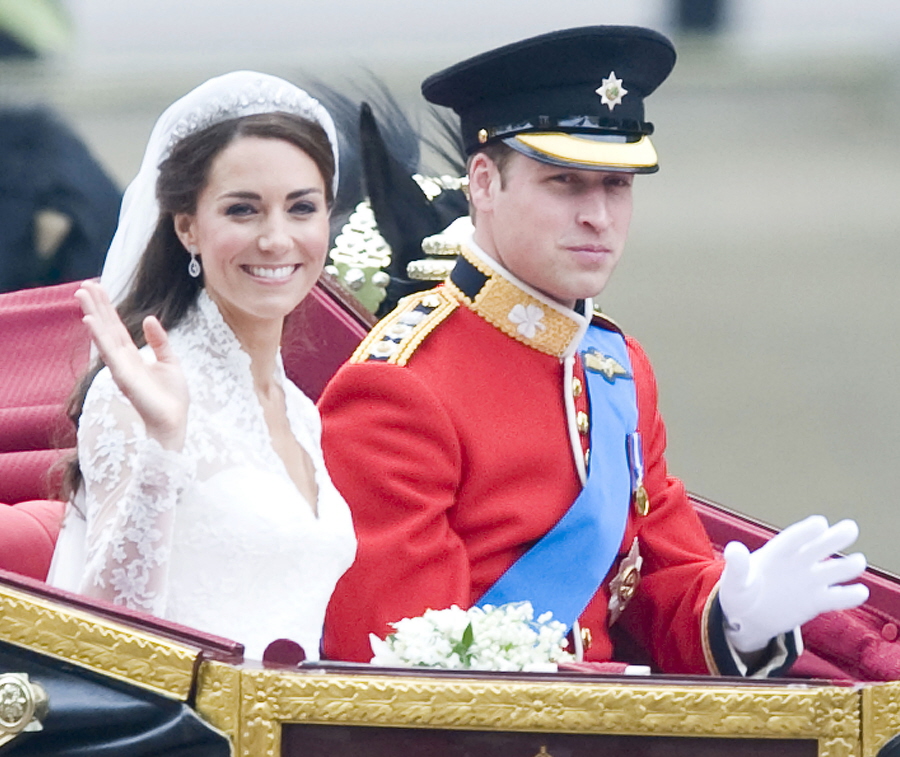 Photos courtesy of Fame/Flynet and People.