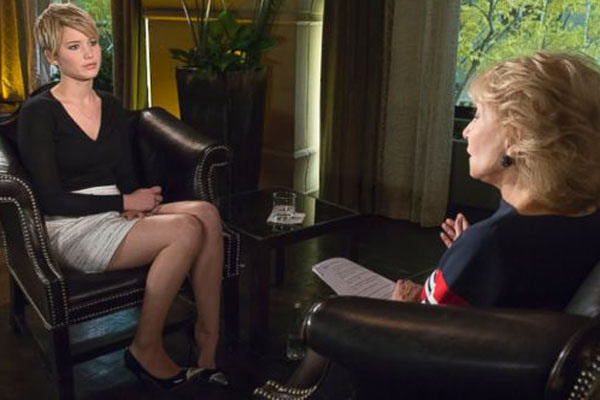 Barbara Walters has previewed her interview with Jennifer Lawrence for the 2013 Most Fascinating list. Babs is leading with JLaw's most infamous stance, which involves JLaw discussing body image in great contrast to other Hollywood starlets. Have you ever noticed that young actresses like Emma Stone and Emma Watson never, ever talk about body image? Both of them maintain fashion house and cosmetic endorsements, and Stone in particular has dropped a great deal of weight in comparison to just a few years ago.
I don't mean any harm by singling out the Emmas. They are both lovely and gracious ladies, but they don't speak out at all against the status quo. I don't even blame them for that. It's daunting to shake things up when one's employment depends on making nice with the men and women in power suits. Whereas Oscar-winning JLaw is in a position to fight back. I do very much appreciate her dedication to keeping body image to the forefront of discussion. She tells off anyone who tells her to diet. She's especially tired of shows like the Fashion Police who criticize stars' weight. JLaw's declaration prompted a rude response from Joan Rivers, but Jennifer doesn't care. She's still talking:
Jennifer Lawrence said "it should be illegal" to call someone fat and, in an interview with Barbara Walters, railed against people who bash the way women look.

"Because why is humiliating people funny?" the 23-year-old Oscar winner told Walters in an interview for the upcoming ABC News special, "Barbara Walters Presents: The 10 Most Fascinating People of 2013."

"I just think it should be illegal to call somebody fat on TV."

Lawrence became Hollywood's new "It" girl after she was picked to play Katniss Everdeen, the heroine in the film adaptations of the Hunger Games series. It's a role that launched Lawrence to mega-stardom. Since stepping into the spotlight, Lawrence has been criticized for her figure, considered full by Hollywood standards, and it makes her furious.

"I get it, and, and I do it too, we all do it," she told Walters. "[But] the media needs to take responsibility for the effect that it has on our younger generation, on these girls who are watching these television shows, and picking up how to talk and how to be cool.

"I mean, if we're regulating cigarettes and sex and cuss words, because of the effect they have on our younger generation, why aren't we regulating things like calling people fat?" she said.
[From ABC News]
JLaw makes a good point, but good luck on Congress ever enacting a law that prohibits calling people fat on television. The feds only care about obscenity, indecency, and profanity. I think it's really up to individual stations to lead the charge on this issue, and there's so much progress that needs to be made.
On a related note, there's a Flare magazine cover making the rounds. The cover is from June 2011, but a brand new GIF reveals the photoshop used on Jennifer to make her hips look smaller, etc. You can see the GIF at Pajiba, and it's a pretty damning indictment against the fashion industry.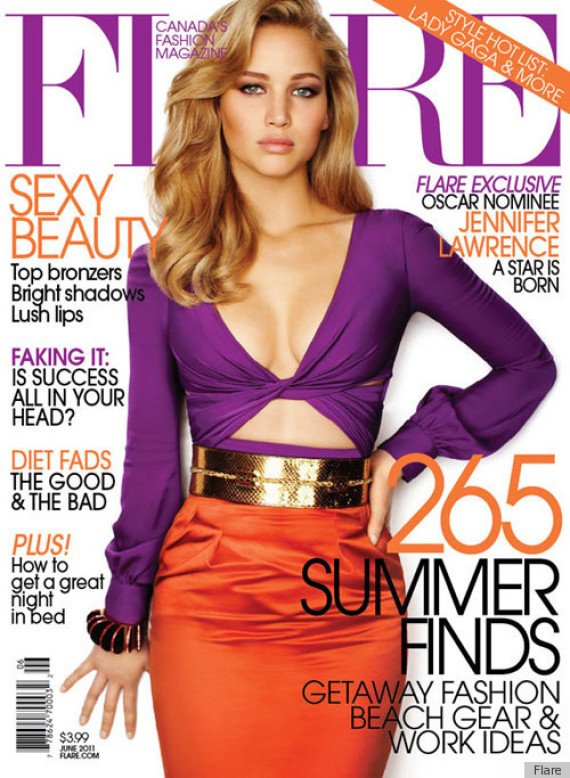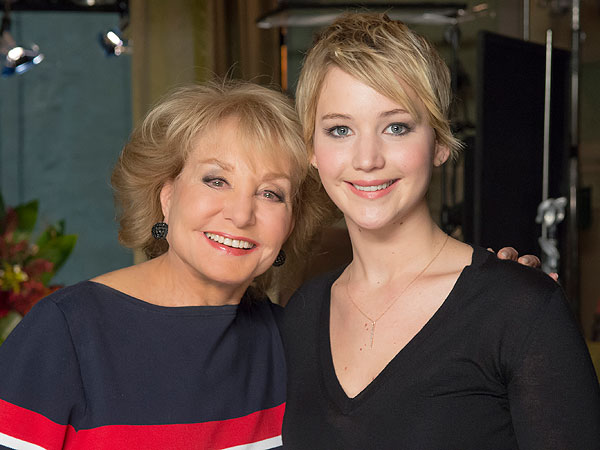 Photos courtesy of ABC, Fame/Flynet & WENN