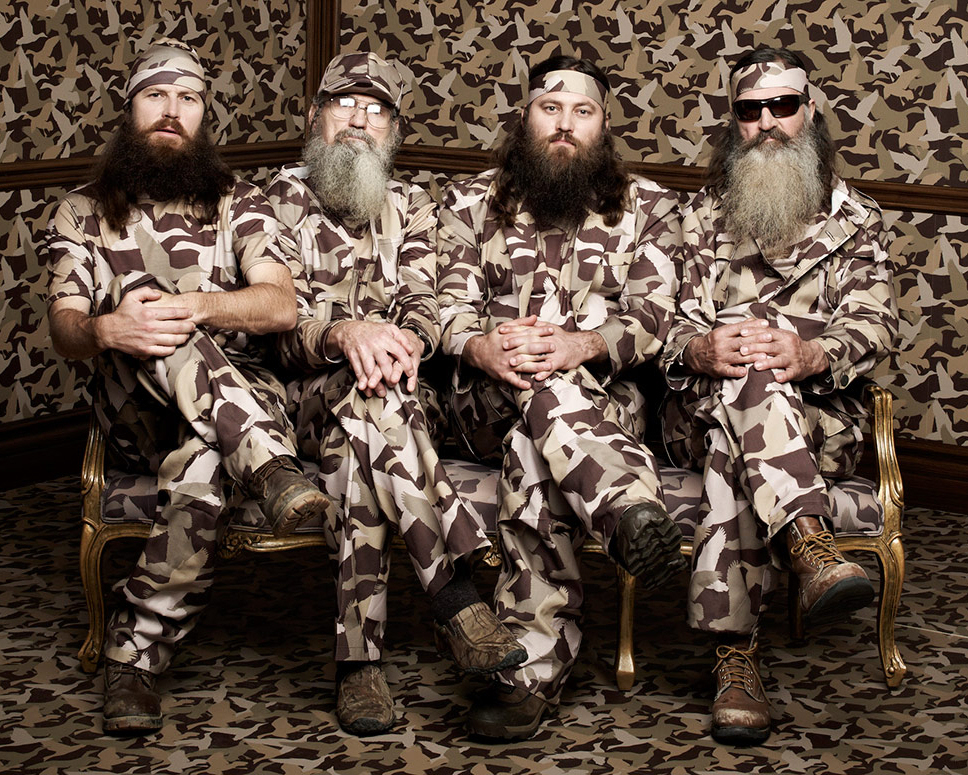 If you thought that this Duck Dynasty nonsense was going to be over in just a day or two, you are sorely mistaken. Now the cable news shows have gotten a hold of the story, and everyone is like "FIRST AMENDMENT!" and "CHRISTIANITY!" and "OPPRESSED!" and other people are like "Oh, for goodness sake, the first amendment doesn't entitle every bigot to their own cable show." There was a huge panel discussion about it on Morning Joe this morning and it made my head hurt to hear all of these conservatives who are like "Phil Robertson has been fired for being a good Christian! RED STATE!" Well… Duck Dynasty was a popular show all over the country, not just in red states. And millions of Christians were offended by Phil's GQ interview too.
Anyway, there's a lot of stuff to cover, so I'm going to try to put it in some kind of order. First – Sarah Palin wasn't the only "politico" type to Stand With Phil. Louisiana governor Bobby Jindal has been going off on his Twitter – you can read his tweets here. The gist is that we're all being "intolerant" of Phil's right to be an intolerant, offensive bigot and that A&E is going to be sorry they ever oppressed the great martyr known as Phil Robertson.
Yesterday, it looked like A&E was just trying to wait until the dust settled before making some big change to Duck Dynasty, but that's no longer possible. Even though some advertisers – like Under Armour – are saying they would stick with Duck Dynasty regardless, A&E didn't back away from suspending Phil. Yesterday, we thought that Duck Dynasty would just go on with the other dudes, but now… not so much. The rest of Duck dudes have announced that they would not go on without Phil:
We want to thank all of you for your prayers and support. The family has spent much time in prayer since learning of A&E's decision. We want you to know that first and foremost we are a family rooted in our faith in God and our belief that the Bible is His word. While some of Phil's unfiltered comments to the reporter were coarse, his beliefs are grounded in the teachings of the Bible. Phil is a Godly man who follows what the Bible says are the greatest commandments: "Love the Lord your God with all your heart" and "Love your neighbor as yourself." Phil would never incite or encourage hate. We are disappointed that Phil has been placed on hiatus for expressing his faith, which is his constitutionally protected right. We have had a successful working relationship with A&E but, as a family, we cannot imagine the show going forward without our patriarch at the helm. We are in discussions with A&E to see what that means for the future of Duck Dynasty. Again, thank you for your continued support of our family.
If A&E ends up canceling Duck Dynasty, there will be hell to pay from certain demographics. But if A&E is all "Whatever, offended people, we want to keep this Duck Dynasty cash cow going as is," there will be hell to pay from another set of demos. Plus, not ALL of this is A&E's decision – not only is the network probably in talks with the Duck Dynasty people, they're also talking to all of their advertisers about whether or not those advertisers want to be associated with the (now tainted) Duck Dynasty brand. This is very much like the Paula Deen situation – the Food Network had to deal with not just Paula's racism-tainted branding issues, but they had to deal with angry advertisers who no longer wanted to be associated with Deen.
By the way, I'm aware of A&E's unclean hands in all of this. While Phil Robertson's views came as news to me (because I don't watch the show, nor had I ever read anything about them before this week), A&E knew who Phil was and what he believed. I believe A&E probably edited around Phil's more controversial statements on the show, but they're mostly mad at Phil for going on the record and off the leash with GQ.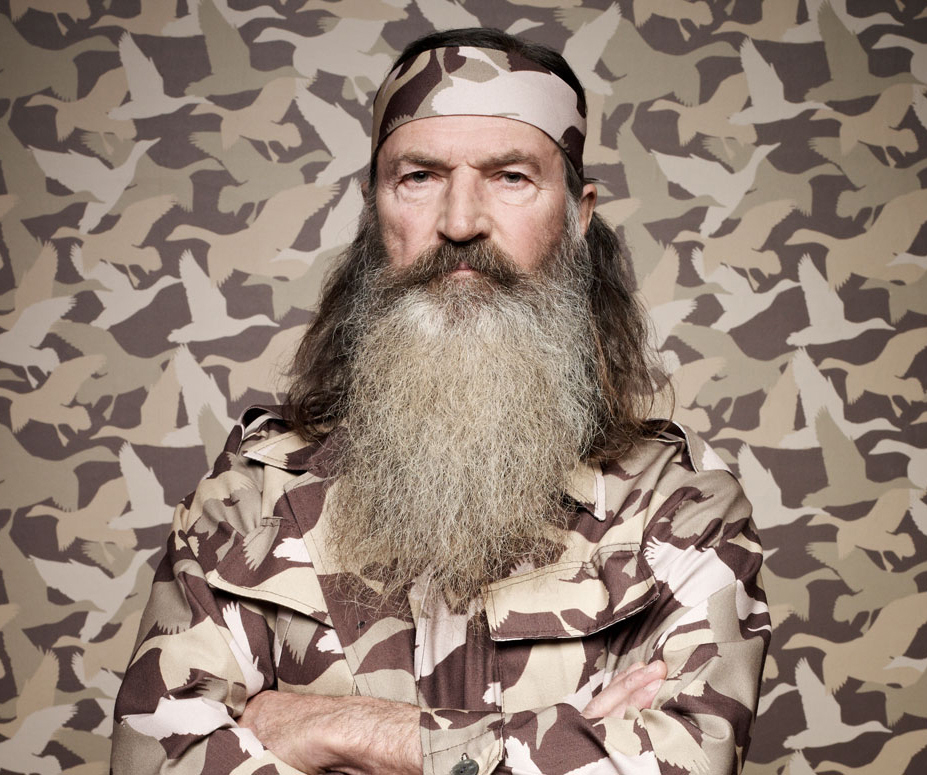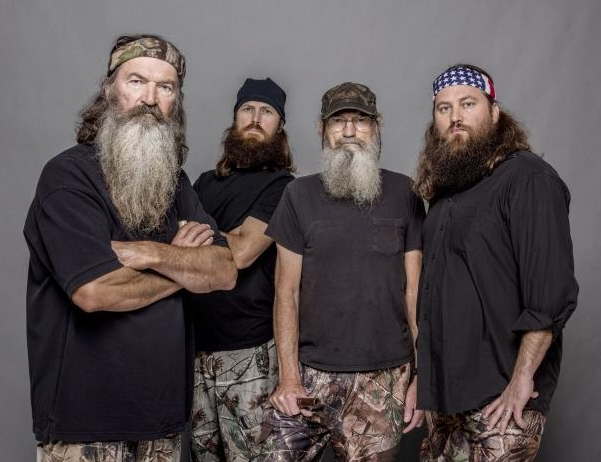 Photos courtesy of Parade.