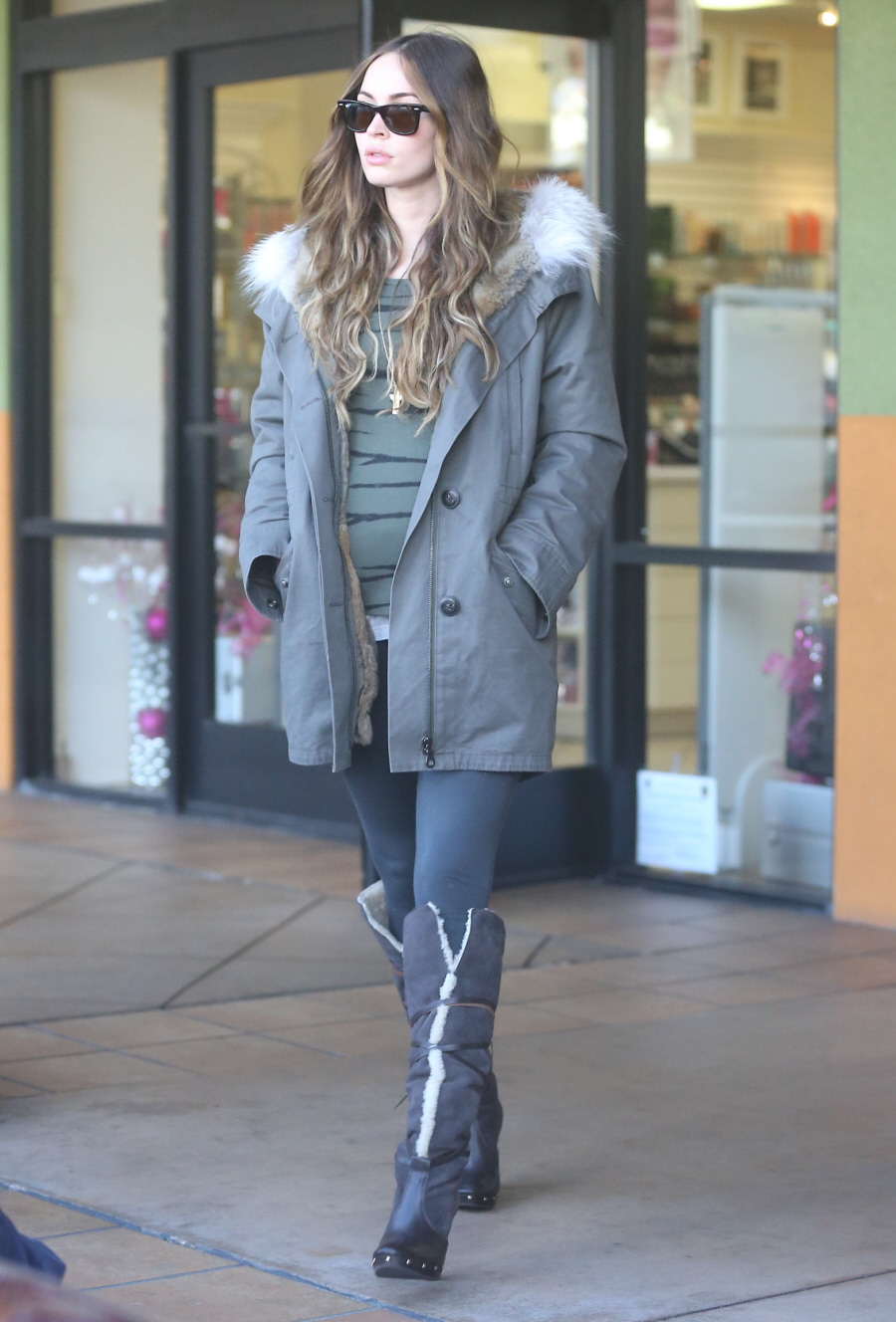 Here are some assorted photos of Megan Fox in December. She's started getting pap'd more as her second pregnancy marches on. Remember how she was rarely pap'd with her first pregnancy? She and Brian Austin Green only did a few (paid) photo-ops with the first one, but with this one… it's almost like she stopped caring if we saw her pregnant. Anyway, she looks lovely. I don't care for the ombre hair, but otherwise, she looks radiant and lovely.
Megan recently spoke to Us Weekly about… well, I'm not sure what the original purpose of the interview was, but she ended up talking about tipping and Sharpies and her favorite TV show, Ancient Aliens.
Megan Fox never tips less than $20. The Transformers actress – who is currently pregnant with her second child with husband Brian Austin Green – always carries cash in her purse and leaves big tips because she has worked in the service industry herself and knows how hard it can be.

She told Us Weekly magazine: "I always bring cash for tips, and I never give less than $20. I used to work in a smoothie shop, so I know the value of a tip."

Megan, 27, always keeps other things to hand in her bag, including pens and a book to read.

She added: "I only use black Sharpies pens. I'm very particular about how my handwriting looks. I'm also reading The Books of Enoch, which was once part of the Hebrew bible. My favourite TV show is Ancient Aliens, and this book describes angels in a way that sounds extraterrestrial."

Megan previously revealed she is having an easier time with her second pregnancy and it hasn't been as hard as her first pregnancy with 15-month-old son Noah.

She said: "For the most part, I would say it's been a lot easier. I think that could have a lot to do with the fact that I already have a baby, so I'm so distracted taking care of him, that I don't really have time to sit and lament on the fact that I'm pregnant or indulge my pregnancy."
I guess the purpose was "what's in Megan Fox's purse"? Ah, yes – it was Us Weekly's "What's In My Bag" weekly feature. That's why she was listing the stuff she carries around. As for the tipping – that's nice of her. There are a lot of celebrities who tip generously because they remember the years of struggling and trying to make ends meet as a waiter or server. I'm a good tipper, but I don't have a "flat tip" of like $20 or whatever. I still do the math in my head – 20% for a decent waitress, 30-33% for a really good waitress. Does that make me a bad person?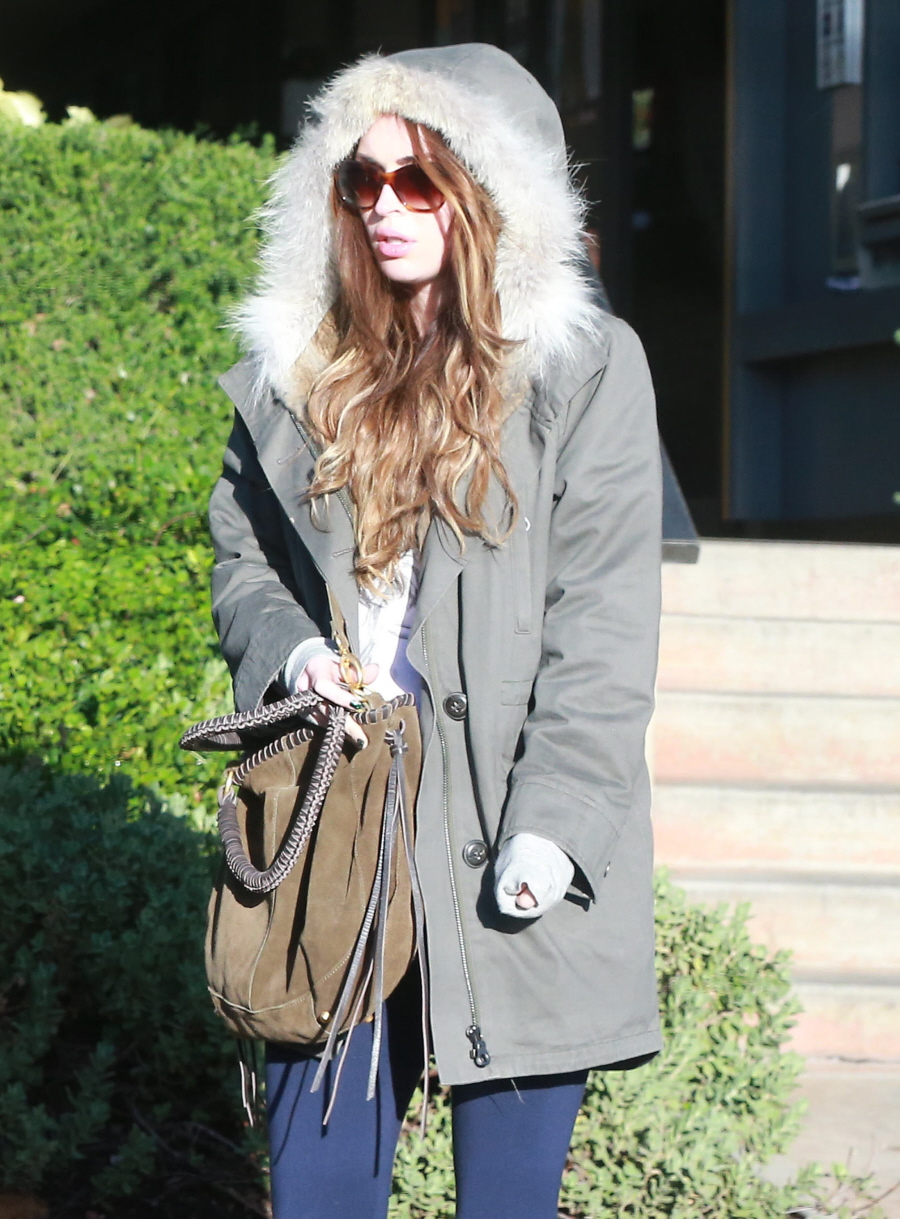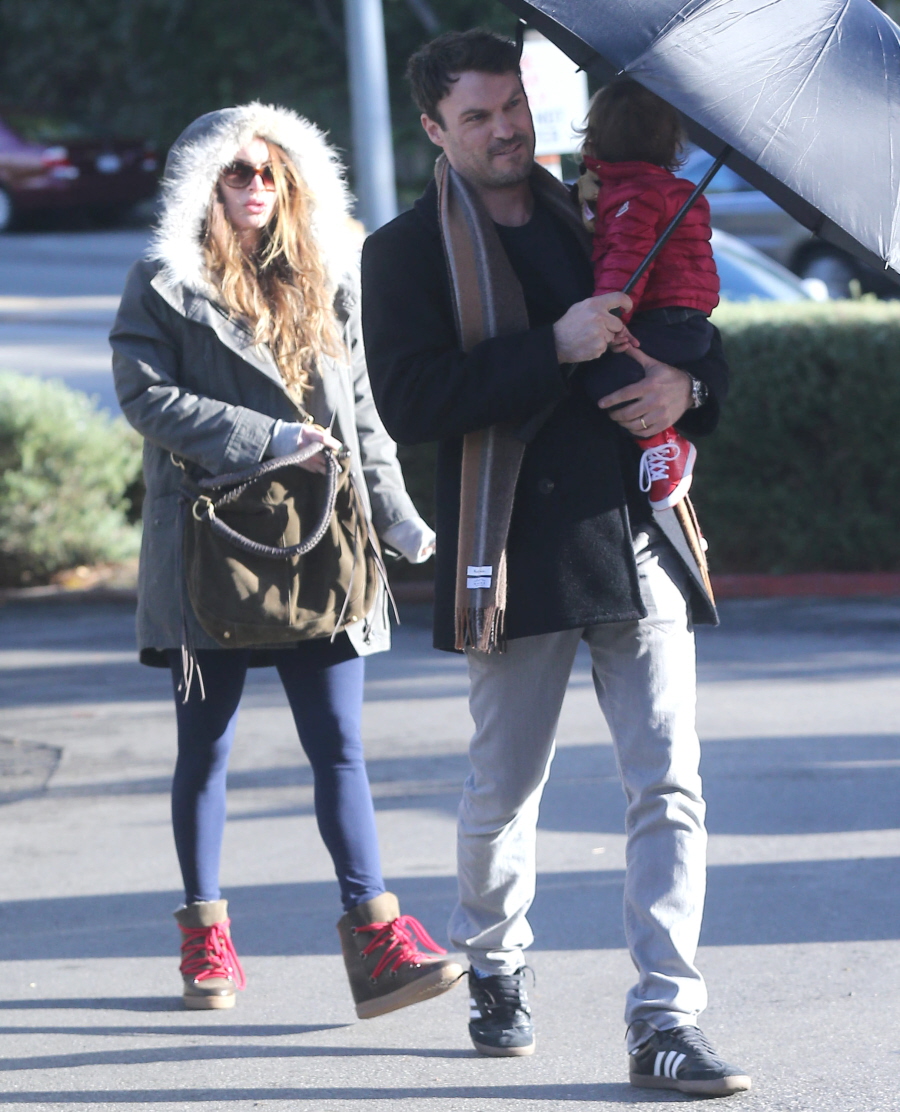 Photos courtesy of Fame/Flynet.