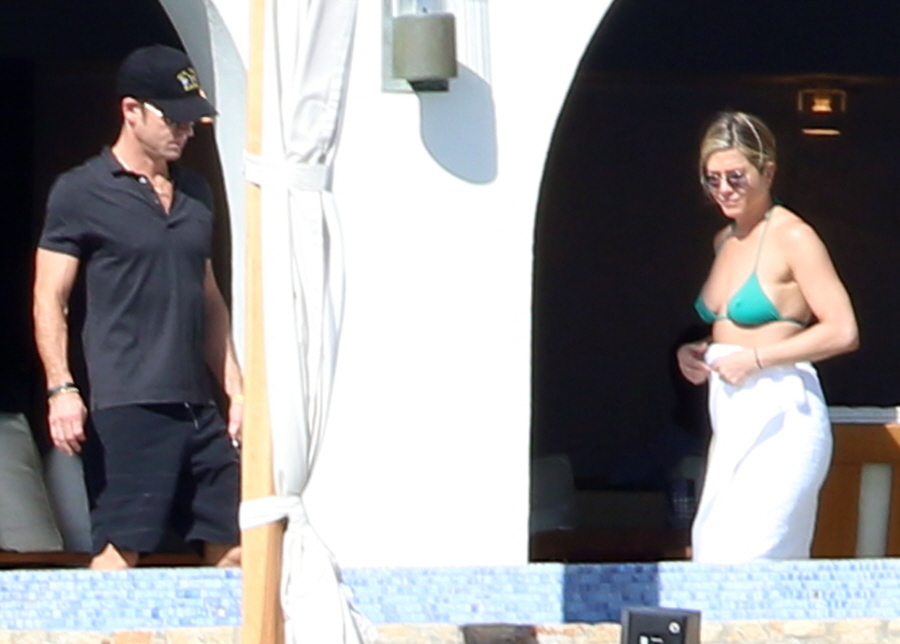 How better to break in 2014 than with some Jennifer Aniston bikini photos? Jennifer is still in Cabo with Howard Stern, Jimmy Kimmel, Courteney Cox and Justin Theroux, and she's still in a bikini. You know what bugs me? The fact that the paparazzi know where she's going to be (it's not like she'd miss a winter Cabo holiday), and the paps haven't brought their best long-range lens. These photos are ridiculously blurry.
Anyway, what will 2014 bring for Jennifer? Perhaps a wedding, or perhaps a breakup. I'm 50/50 on it at this point. I'm hoping that JustJen stays together and that they have some huge, over-the-top wedding, just because that would be fun and it would be an interesting storyline. I do fear the idea of another big Aniston breakup though. You know it will be awful if they do split. We'll be hearing about it for years.
Speaking of, In Touch Weekly claims this week that Justin is just using Jennifer and he's happy to "reap the benefits that come with dating Jen." Justin feels he's "at the top of his game, partly thanks to Jen, and since his star has risen even more over the last six months he's been pulling away from her emotionally. He doesn't want to screw things up by getting married when everything else is going so well." I could see that. Plus, I think Justin is just gun-shy about marriage in general.
Anyway… here's to more bikinis, more mojitos, more Cabo vacations and more interviews about her hair. Happy new year, Jen.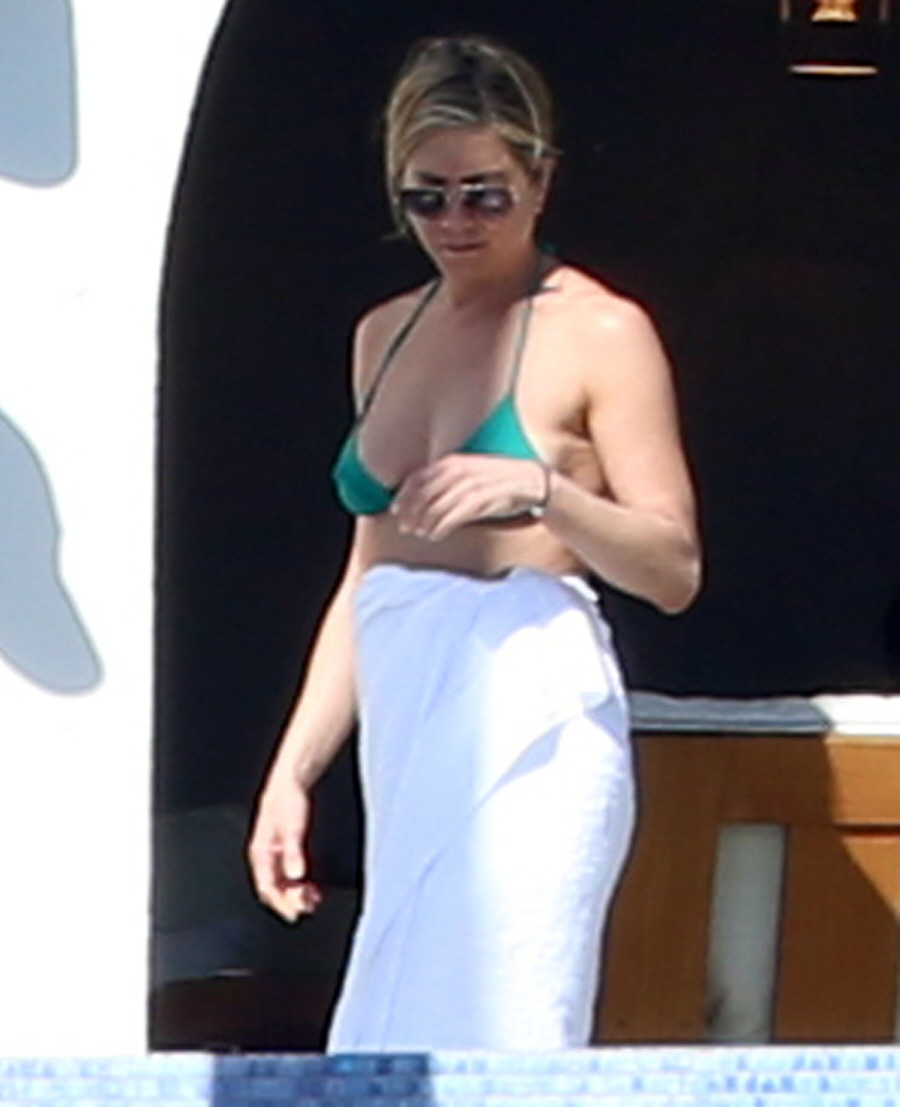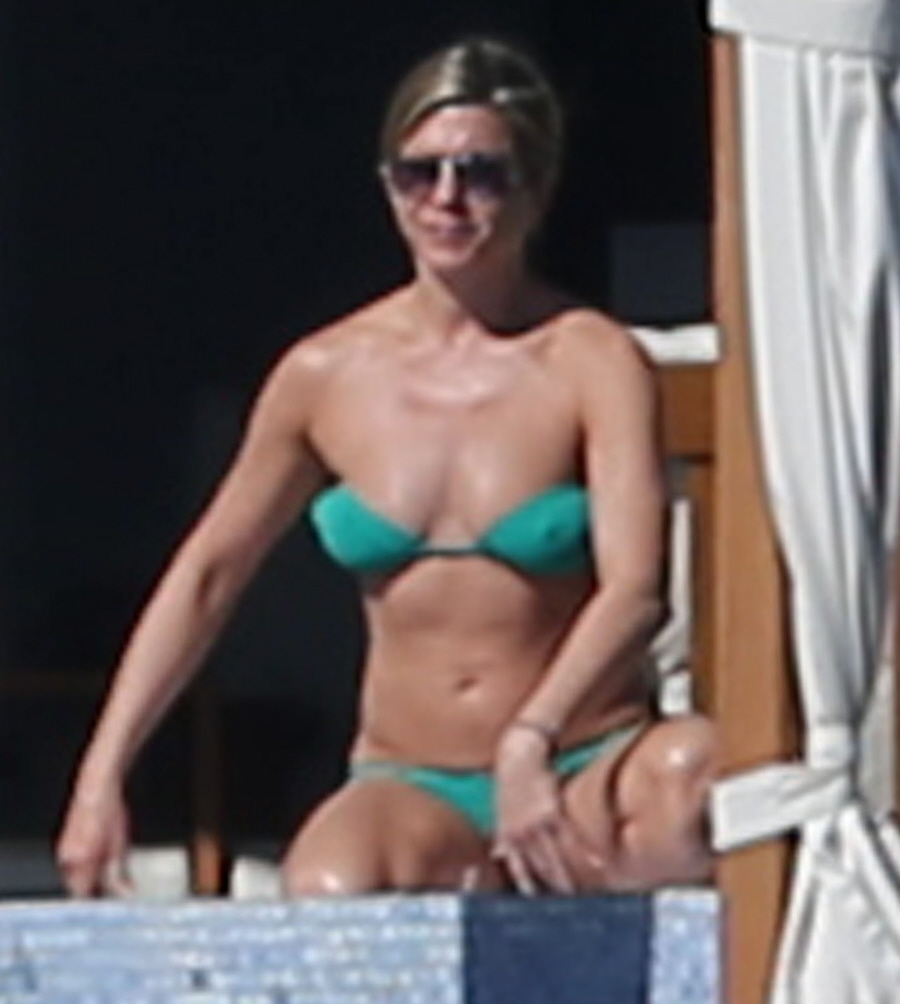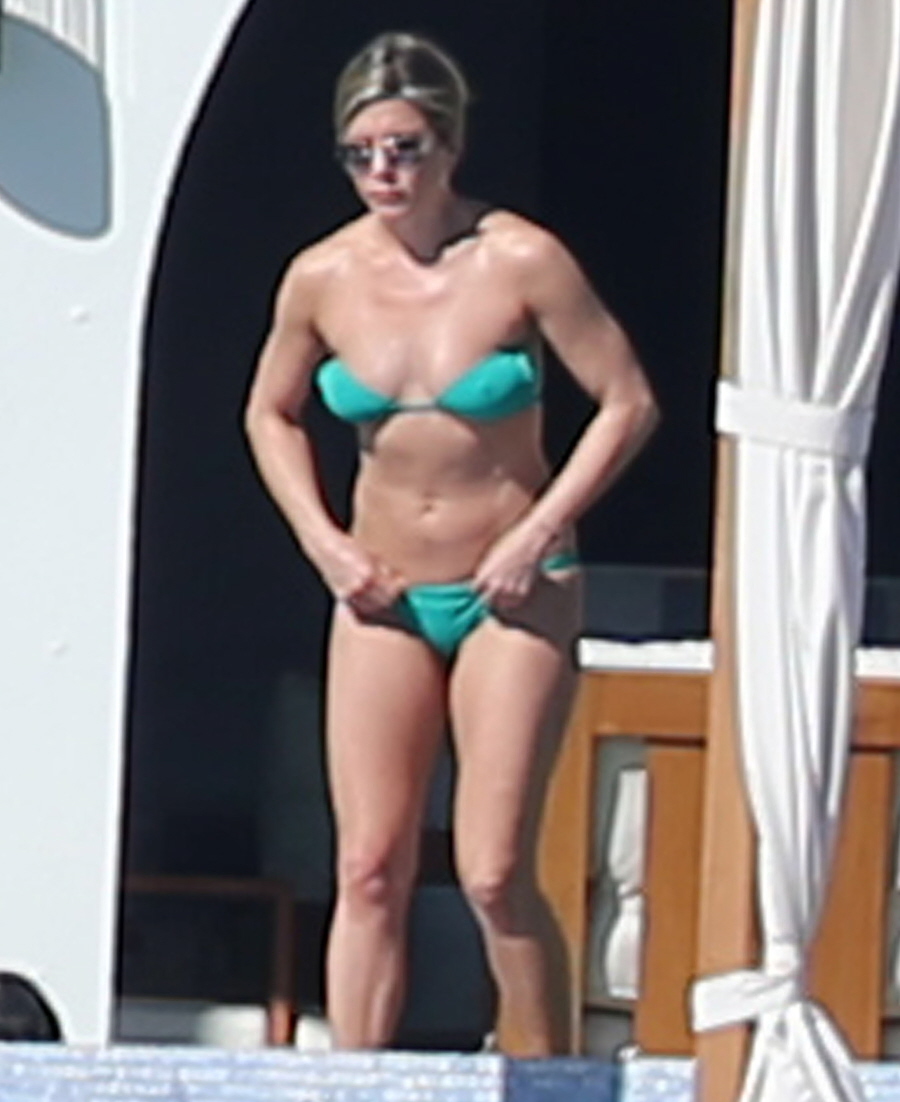 Photos courtesy of Fame/Flynet.