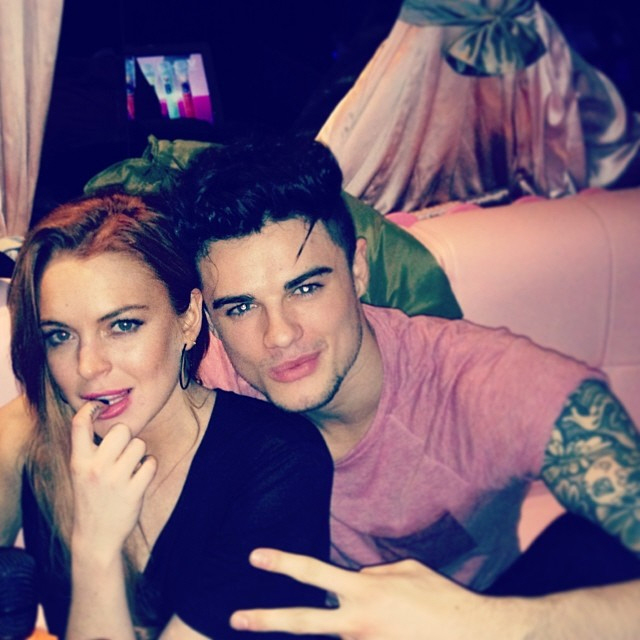 Just FYI: this post contains the words "Crack Baby Shots" and it's not even one of my typical Lohan jokes. These are photos of Lindsay from the weekend, where she was still partying her ass off in London, for no apparent reason. Seriously, even the tabloids who get paid to make up reasons why celebrities are seen in certain places are at a loss to explain why Lindsay has camped out in London and why she's been going out to clubs every night. Here's a reason: Just Because. Because she's Lindsay Lohan. Because she's a crackhead. The photos of Lindsay looking particularly cracked out in the white fur (stolen?) are from Sunday night, where she apparently went to Boujis. You know who else used to go to Boujis all the time? Prince William and then-Kate Middleton. Here's more about the Cracken's London Nights:
Lindsay Lohan may have only got our of rehab six months ago, but that definitely hasn't stopped her hitting the town whilst she's been in London and insiders have now told us that the actress partied til 3am AGAIN last night.

Insiders told EntertainmentWise that Lindsay arrived at celeb hotspot Boujis with a small group of friends, with the pals spending around £3,000 on Crack Baby shots and a Boujis B cocktail vessel.

The red headed star then left the nightclub in the early hours with two friends, a girl and a boy. They then got into an Aston Martin and allegedly headed home to Chelsea. However, despite the group reportedly drinking throughout the evening, Lindsay's rep has since told us that the actress didn't touch any alcohol.

Meanwhile, toyboy Christian Arno Williams, who Lindsay is said to be dating, was nowhere to be seen.

"Christian is a total cheeky chappy and has no fear," a different source told The Mirror, regarding the pair's alleged romance. "He caught Lindsay's eye and just went in for the kill. He's very good-looking and Lindsay loves the British accent. They spent loads of time together and got pretty close, quite quickly. Neither knows whether this will lead to anything or if it was merely a holiday romance but, at the moment, Christian is really happy and quite excited. He has only told a handful of people and is trying to be discreet, as is Lindsay."
I love every part of this story. The Crack Baby Shots, the reports of Lindsay's booze-soaked night in the VIP lounge, and every part of her "romance" with Christian Arno Williams. He's 23 years old – which is a bit older than Lindsay has been going for recently. She's usually going for the 18 and 19-year-olds these days, because they really don't know any better. So this guy is 23, he's a "model" and Lindsay is already "showering" her boy-toy with gifts, like a $30,000 Rolex (which she probably stole from a john). And he's super-discreet too, you guys. That's why we already know his name, his age, his job, where he went to college and how he feels about her. Because he's discreet. It would be funny if Lindsay ended up getting crack-hustled by some skeevy model, just like she's crack-hustled so many johns before.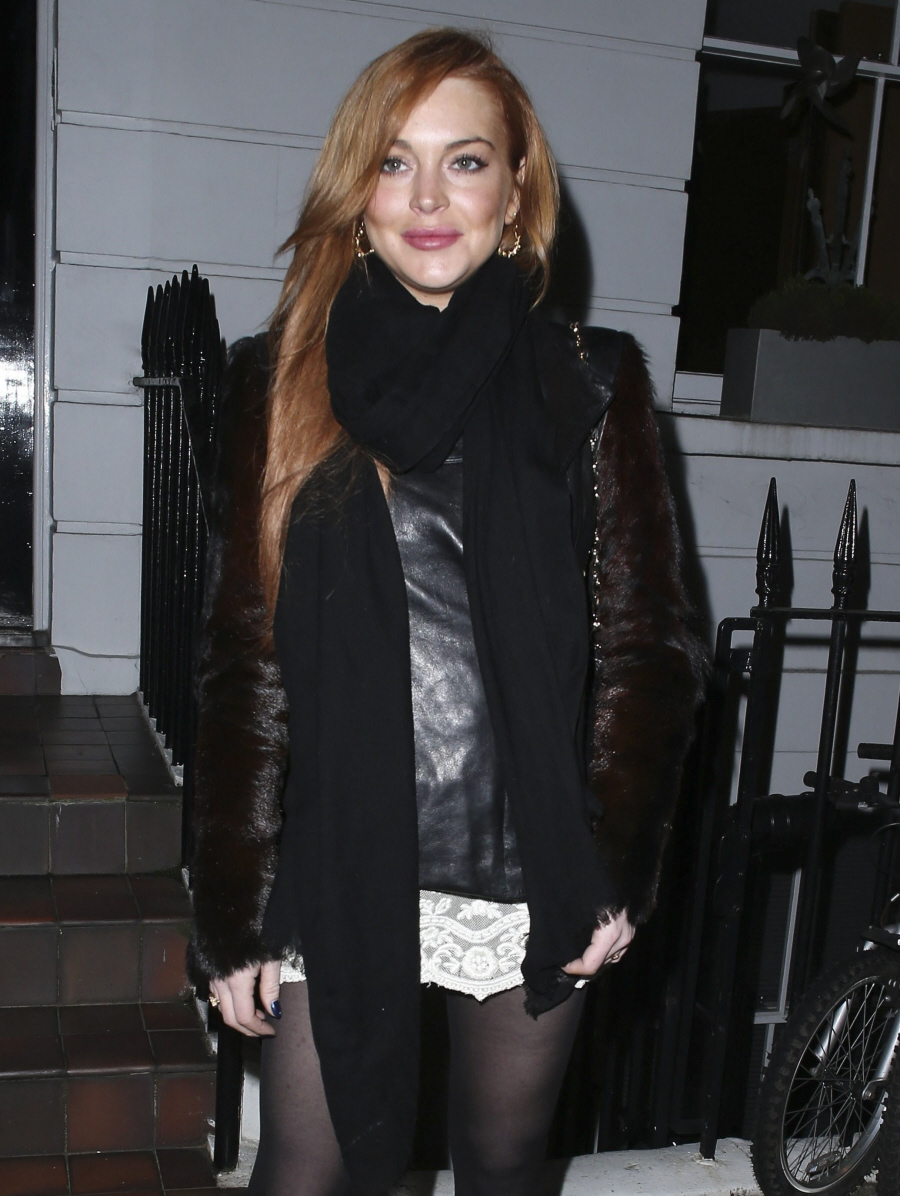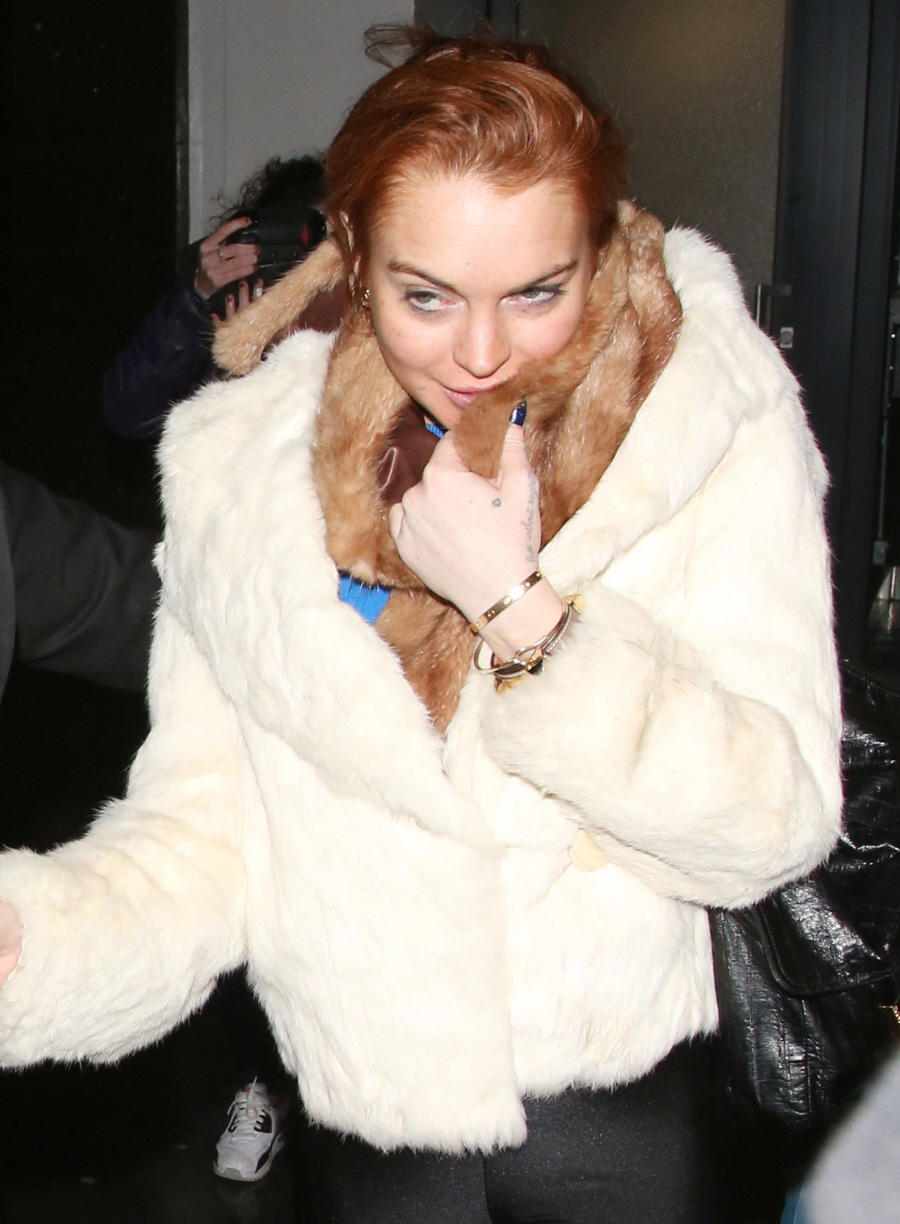 Photos courtesy of Instagram, Fame/Flynet.