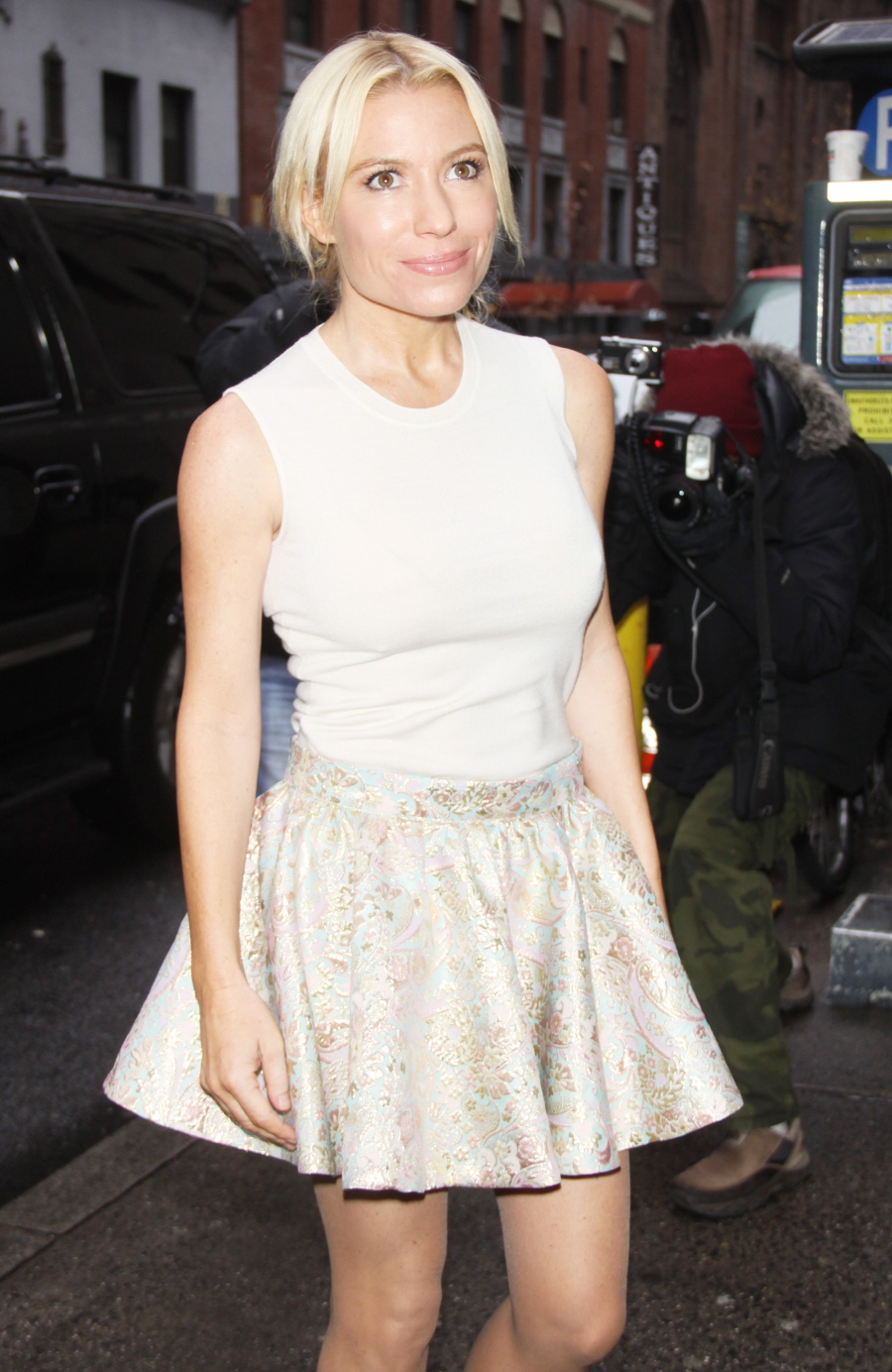 Is it just me or is Tracy Anderson really starting to morph into Gwyneth Paltrow? I've never noticed it before, but in these recent photos, you can really see it. It's like they're turning into each other. They're dressing like each other too. I wonder if it's Tracy copying Goop or Goop copying Tracy? Like you have to ask. HOW GAUCHE. You know what else is gauche, apparently? Spin classes. At least according to Tracy. Redbook did a breezy article about spin classes to coincide with everyone's New Year's resolution to go to the gym more, and Redbook spoke to Tracy, I guess to get an "exercise professional's take" on spin. The result was harsh:
Kristy, 31, a mom of one in New Jersey, decided to go on a gym kick last winter. "I still had about 10 pounds of baby weight from when I'd given birth a year before, and I finally felt like I had enough breathing room in my schedule to actually commit to going to the gym." Her workout of choice was spin, three mornings a week.

The result? Two months later, Kristy saw a change in the way her pants fit… They were tighter than ever. "I don't think that I was eating that much more, but I put on about five pounds. It was really disconcerting."

It turns out that her story is one that fitness experts hear all the time, especially as boutique spin studios like SoulCycle and FlyWheel have popped up around the country. These classes promise transformation, and, incorporating tons of enthusiasm, top-20 dance hits, and affirmations shouted to participants by the instructor, they're never monotonous. But does feeling awesome translate into an awesome workout?

Tracy Anderson, celeb trainer and creator of the Tracy Anderson Method, isn't so sure. "I have women who come into my office after spinning exclusively for six months, wondering why they can't fit into their jeans," she says. "Spin may burn calories in the short term, but if that's all you're doing, it'll bulk your thighs." That got us wondering: Could spin classes be thwarting our fitness goals?
As you can imagine, there's more to the story. Spin professionals have blasted Tracy for her pseudoscience, and The Daily Mail points out that Tracy had accused some SoulCycle people of "stealing" one of her "inventions." This story is long (I've edited out some of the spin testimonials, because you get the point) but it's worth it:
SoulCycle has hit back at Tracy Anderson's claim that indoor cycling classes 'bulk thighs'. Instructors at the popular spin chain staunchly defended the high-intensity workout after the celebrity personal trainer, 38, told Redbook that the cardio routine doesn't necessarily make you lose weight.

Stevie Santangelo, who runs classes in New York, took to MailOnline's comments section to voice her views: 'I do not and have never bought that "making me bigger or bulking up" c**p,' she wrote. 'What is making you bigger? Your genetic make up on both sides of your family. What you're eating when you're not in the studio, booze and not paying attention to your form so that other muscle group can get used instead of the quads, back. If we're getting people moving and they're feeling good, let's keep doing it.' She also branded Ms Anderson unprofessional for attacking indoor cycling classes.

'I was under the impression the WE in the fitness industry have one common enemy: the couch, not each other,' she continued. 'For a professional trainer to publicly insult, accuse & judge another fitness brand or personality in this manner is very amateur and sounds PERSONAL.'

But Ms Santangelo explained that there are pros and cons to any workout, and that risks or resulting weight-loss depend on how it is practiced and one's genetics: 'Everything in our industry can be considered beneficial as well as dangerous depending on the application OR worse yet, opinion. Research can be found to support ANYTHING. Kettlebells will give you a concussion/ throw your back out if not used properly. They can also shape up your body to the point where your ex is rethinking that breakup.'

Ms Santangelo's suggestion that there is personal motive behind Ms Anderson's claims could have some truth to it: this is not the first time she has attacked SoulCycle in the media. In December 2012, Ms Anderson told the New York Times that the chain is overrated, saying: 'I can get you better legs than them.'

She also claimed that the former employee of hers who started SoulCycle did it by stealing one of her inventions: 'It makes me sad for humanity, actually, that people would take all my hard work and then pose like they have a method that they have tried and tested,' she said.
First of all, some people (like me) are always going to have bulky thighs no matter what, so we might as well do workouts that we enjoy. I agree with the basic idea that the important thing is for people to exercise and enjoy themselves. I do not believe that any trainer should discourage anyone from doing an exercise that gives them enjoyment, and lots of people love those spin classes (I don't but that's another story). Going to the gym shouldn't be a chore – find something you like doing and do it. I like weights and some light strength training and walking on incline treadmill.
So, I guess my problem with what Tracy said is that it's completely in line with what she always says. Tracy does not believe in muscles. She does not believe women should ever have strong, muscular bodies. The Tracy Anderson Method has one goal: getting you very, very tiny and keeping you that way so you'll pay her crazy amounts of money. Her Method is all about eating tiny portions and using 5-pound weights and doing a lot of different cardio exercises for hours at a time. Her Method is basically "pay Tracy to starve you and make you exercise four hours a day." Her goal for ALL women is merely "thinness" not strength or health. It would never occur to her that people might go to the gym out of enjoyment, to feel good and get a good sweat going.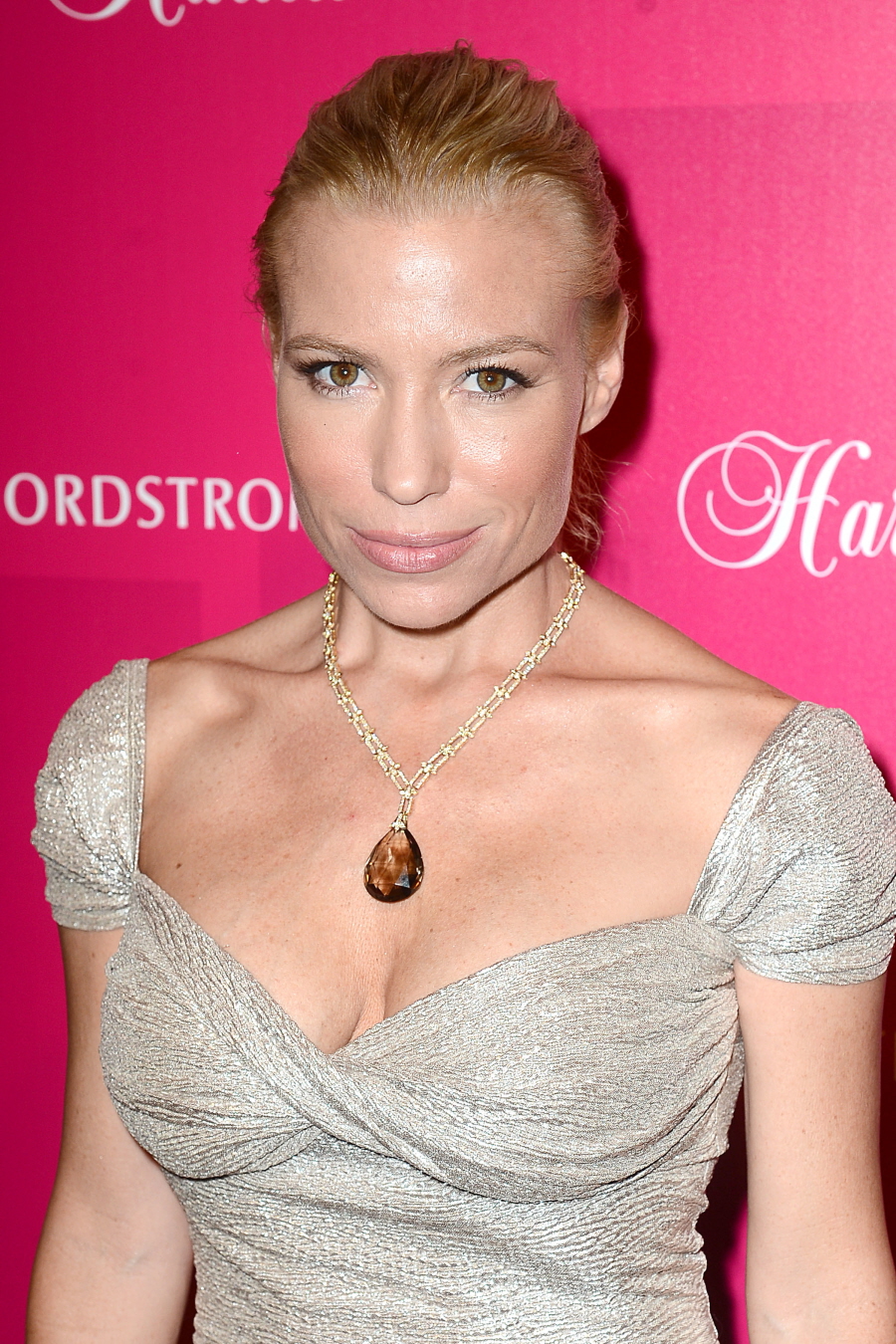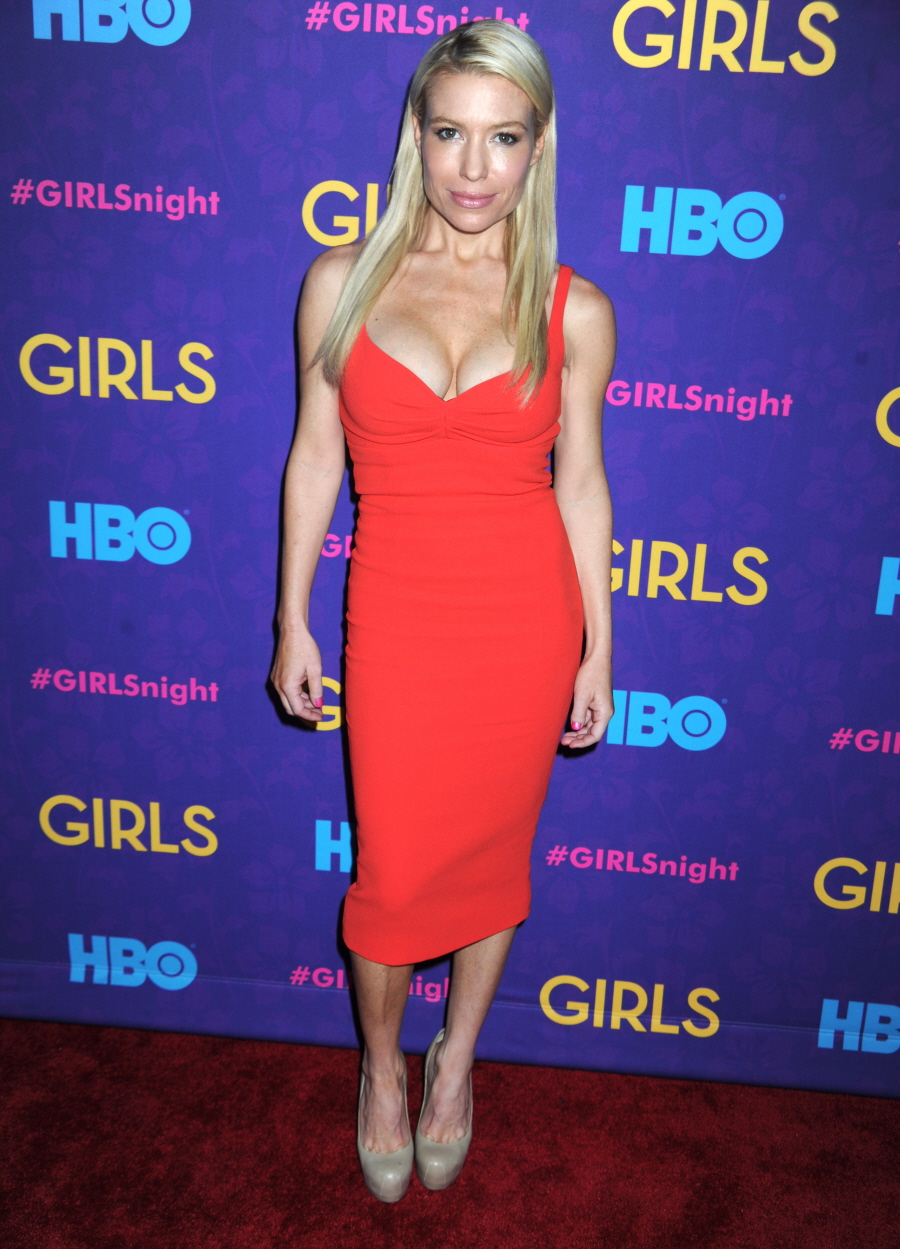 Photos courtesy of WENN.