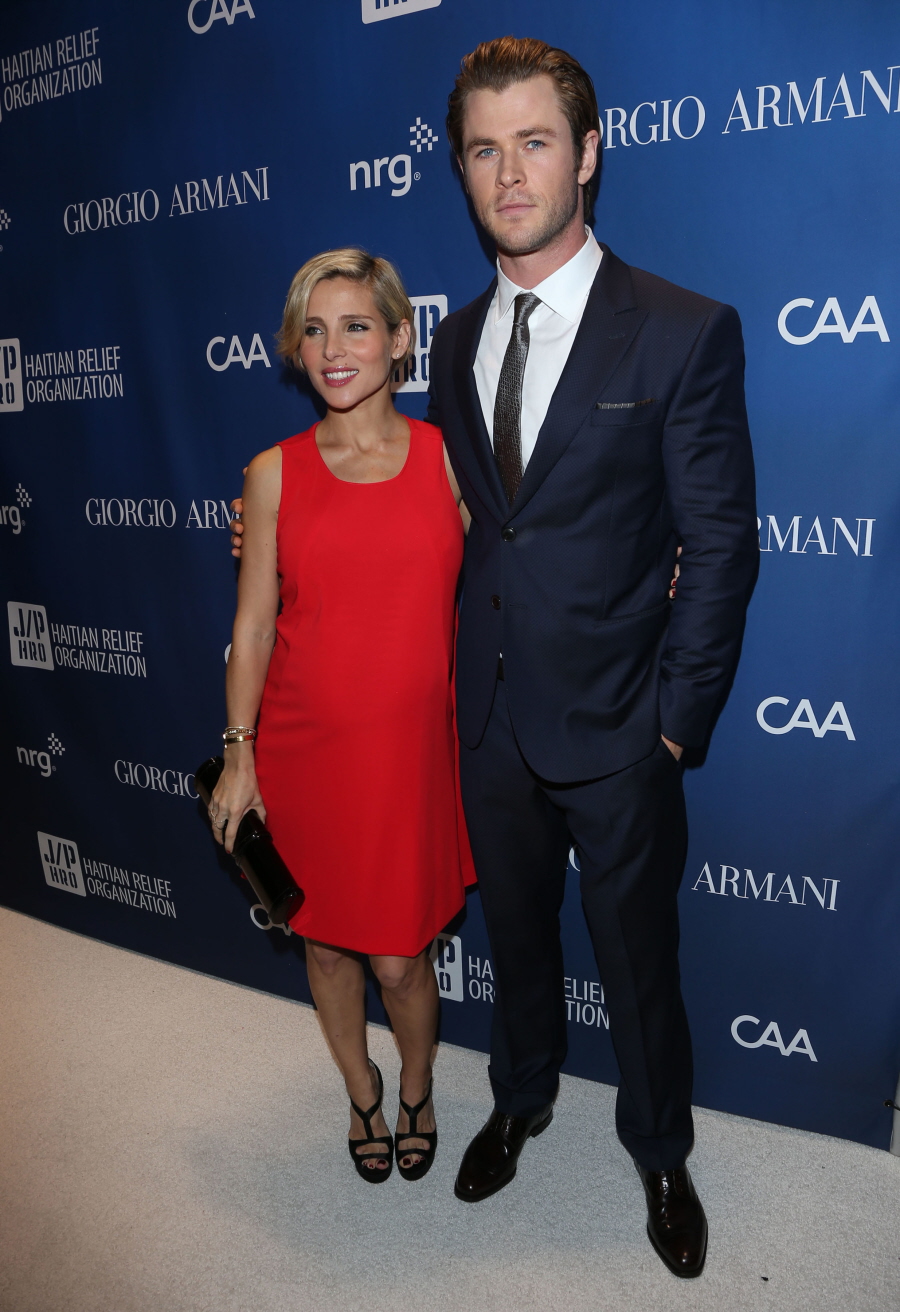 Did you know that Elsa Pataky gives all of her exclusives to Hello/Hola! Magazine? True story. When Adrian Brody bought her a castle, Hello got the photos. When she sold her wedding photos (from her marriage to Chris Hemsworth), Hello got them. When she confirmed her second pregnancy, she did it to Hola. And now she's confirming to Hello/Hola that she's pregnant WITH TWINS. Oh, Elsa. You played this really well. I have to give you a slow clap.
Chris Hemsworth and Elsa Pataky are expecting twins, HELLO! magazine's sister publication HOLA! has exclusively learnt.

The Spanish actress, 37 and the Thor actor, 30, were last seen attending the 2014 Golden Globes awards ceremony over the weekend, making it Elsa's first high-profile appearance since she announced her pregnancy.

Dressed in an elegant floor-length black Paule Ka gown, Elsa looked the picture of happiness with Chris on her arm. The couple beamed at the cameras, with Chris photographed tenderly touching Elsa's baby bump.

Elsa, who is in her third trimester, is expected to give birth in spring. The twins will join toddler India Rose, who will turn two shortly after the twins arrive.
Well, this sort of explains why Elsa went from looking slightly booby in September and then full-on crazy pregnant four months later. She expecting twins! What do you think – two girls, two boys or one of each? My money's on two boys for whatever reason. Anyway… what else is there to say, people? Elsa is going to be around for a while. Elsa and Chris are going to be together for a long time. Elsa is going to get in with the Mother Mafia of Hollywood – Jen Garner, Reese Witherspoon, Jessica Alba, those women will be her new friends. I imagine even Gwyneth Paltrow will mention Elsa in a Goop-letter.
PS… Tommy Hiddleston will be at least one of the twins' godfathers, right?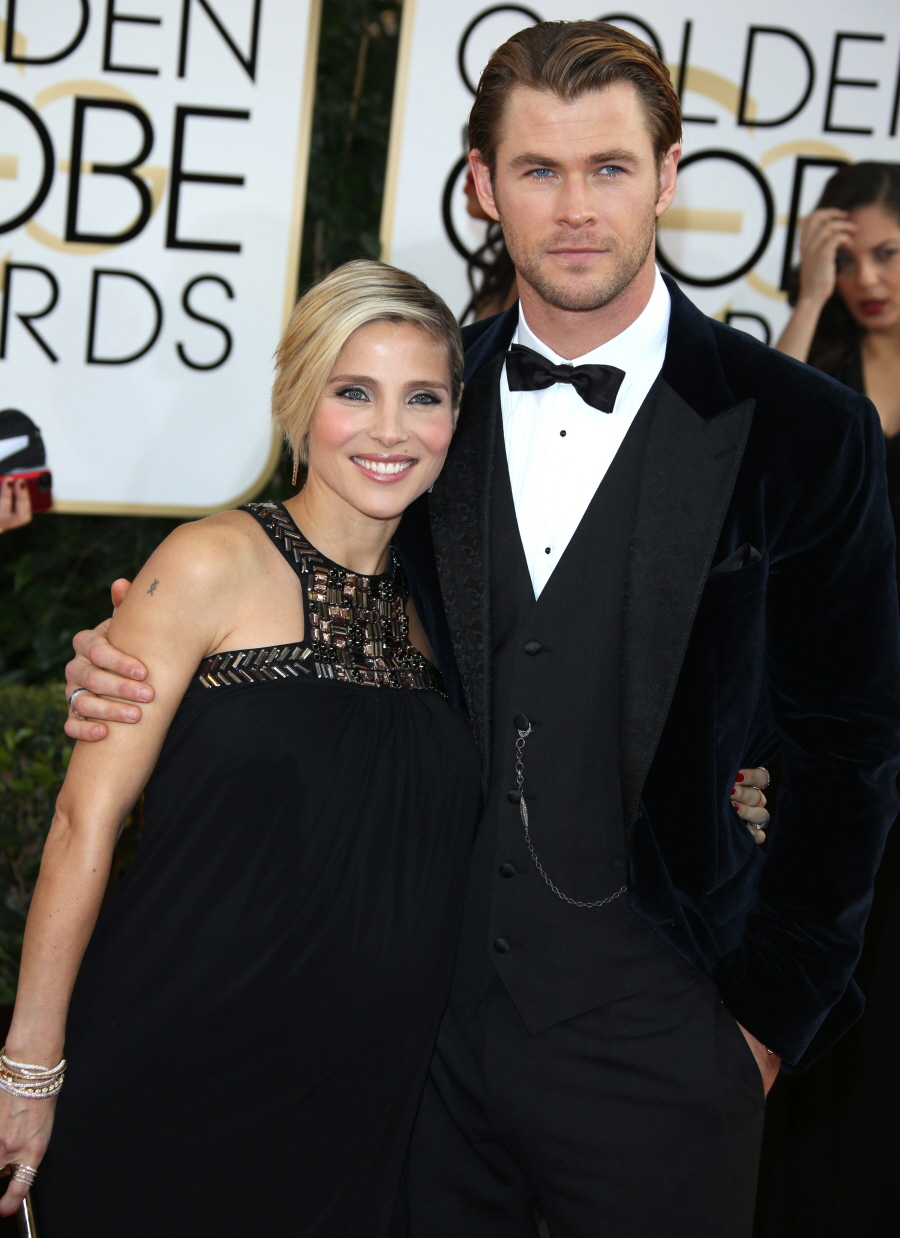 Thanks to Anna for the tip! Photos courtesy of WENN.