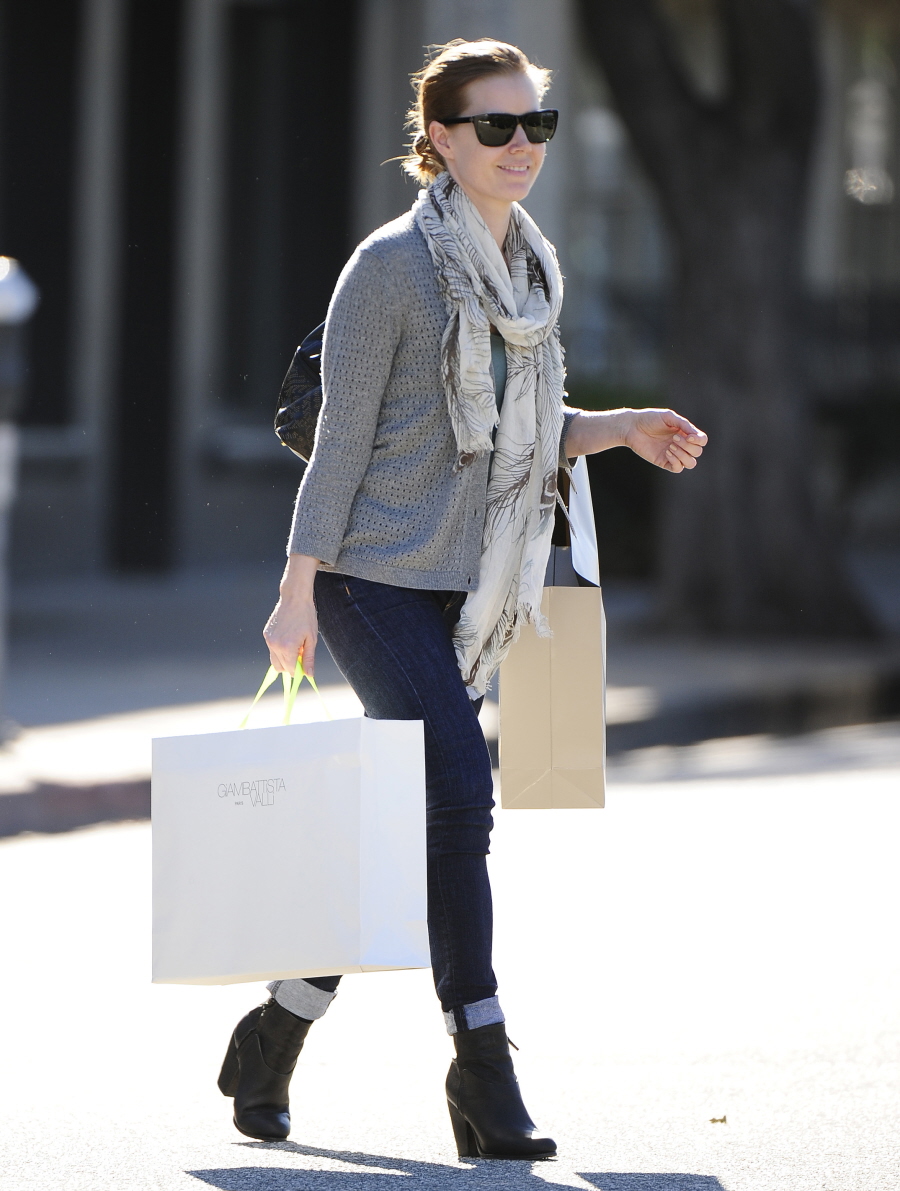 Is Amy Adams giving us a hint (Elie Saab and Giambattista Valli!) about who she's wearing to the Oscars? Or maybe she's hinting at her SAG dress. [Popoholic]
Vanity Fair literally white-washed Lupita Nyong'o. [Bossip]
Happy 40th birthday, Kate Moss! [LaineyGossip]
RHOOC Tamra Judge has bangs (trauma) now. [Reality Tea]
Gillian Anderson is writing a sci-fi novel. [Evil Beet]
Helena Bonham Carter dresses like this for the school run. [Celebrity Baby Scoop]
Trace Adkins is a mess, apparently. [CDAN]
Margot Robbie hated kissing Leo DiCaprio. [ICYDK]
Margot Robbie says her type is more like Joaquin Phoenix. [Celebslam]
King Joffrey blasts celebrity worship. [Gawker]
Dartmouth sorority boycotts rush week because of bigotry, etc. [The Frisky]
Conan O'Brien's "statements that have never been uttered." [Seriously OMG WTF]
What would you do if you saw the Devil Baby? [OMG Blog]
Kim Zolciak has a new career: flipping houses. [Life & Style]
Ben Affleck & Matt Damon might reunite on-screen. [The Loop]
Also: The Critics Choice Awards are tonight, broadcast live at 8 pm on the CW. We'll be doing fashion coverage & other stuff tomorrow!