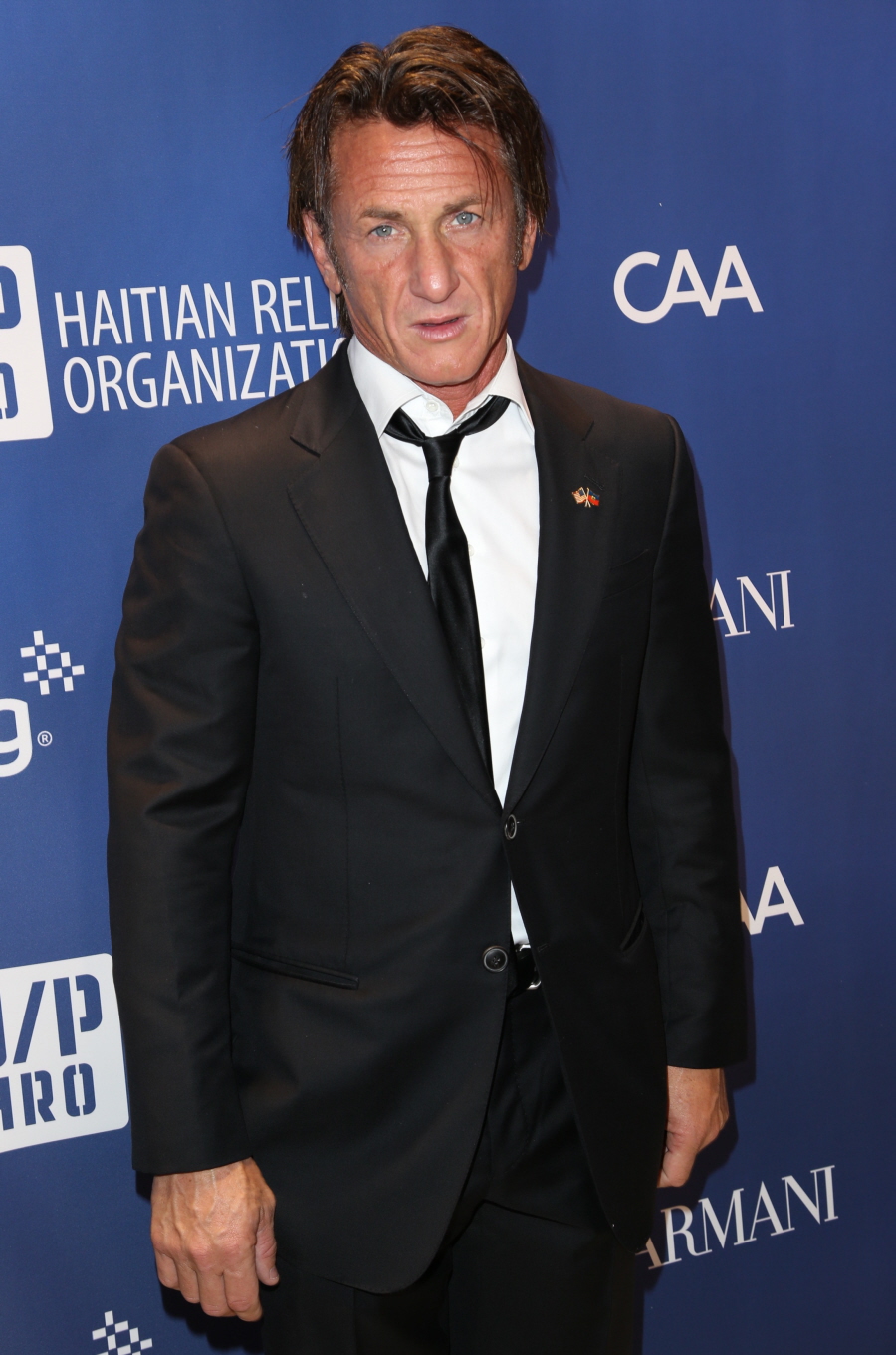 A few days ago, Page Six had an interesting little item about Charlize Theron and Sean Penn. Page Six said that Charlize and Sean had turned the Chateau Marmont into "their own love shack" and they spent Monday night in a Marmont bungalow together. Which is interesting, I guess, except for the fact that the jig is up and we already know they're together. But it brings me to an interesting observation: Sean and Charlize's love has gone back underground after flourishing in the first ten days of 2014 – it's been days since we've had meaningful photos of Charlize picking up coffee while Sean waits in the car, or of Sean taking a jog in Charlize's neighborhood. The first whiff of romance came when she stayed at his Hawaii home, they flew back to LA together and he spent the night at her place. Then Charlize was Sean's high-profile "friend" at his charity gala. And they wanted us to see that. They wanted to openly acknowledge (in their way) that they were together. And it all went down just a few days before Robin Wright confirmed the widespread tabloid reports that she had accepted Ben Foster's proposal. Coincidence? The National Enquirer doesn't think so (and I agree).
A source says Sean Penn may have been getting hot and heavy with Charlize Theron to get even with his ex-wife Robin Wright.

"Sean has been seething with jealousy ever since Robin got together with Ben in 2011… and he went nuclear in December when he heard they were engaged."

According to the source, Sean can't stand the idea of Robin finding happiness with a man 14 years her junior and 20 years younger than him.

"For the first time in ages, Robin feels happy and settled. She went through hell with Sean's mood swings and violent temper and she never thought she'd find love again. But Ben worships her and gets along great with her kids."

"Sean believes that his public romance with Charlize – who look a lot like a younger Robin – will truly get under her skin," said the source.

But Charlize may be the one getting hurt – according to sources, Charlize "has fallen hard and fast for Sean… he's been nothing but charming so far. But if things stay true to form, Charlize will get burned by Sean. Charlize really believes that Sean is going to change his ways for her. But he hasn't even spent any time with Jackson yet, and no one else is expecting bad-boy Sean to suddenly reform."
[From The National Enquirer, print edition]
Is Sean Penn so petty that he would openly woo an Oscar-winning beauty just to get back at his ex-wife? Yes. I believe he is that petty. I thought it was so, so interesting that all of that Sean and Charlize stuff went down the way it did, so publicly and leading up to and during Golden Globes weekend, and then Robin doubles-down and confirms her engagement just when her ex-husband is getting so much press? Robin and Sean still try to stick it to each other. And it's pretty awesome. I'm Team Wright, by the way. I think Robin comes out the winner here – she's got the boy-toy who adores her, she just won a Golden Globe, and she seems genuinely happy. Meanwhile, Sean is going to end up screwing Charlize over somehow, probably when he cheats on her, and he always seems like he's two seconds away from punching a tree. "SCREW YOU, TREE! GET OUT OF MY FACE!!"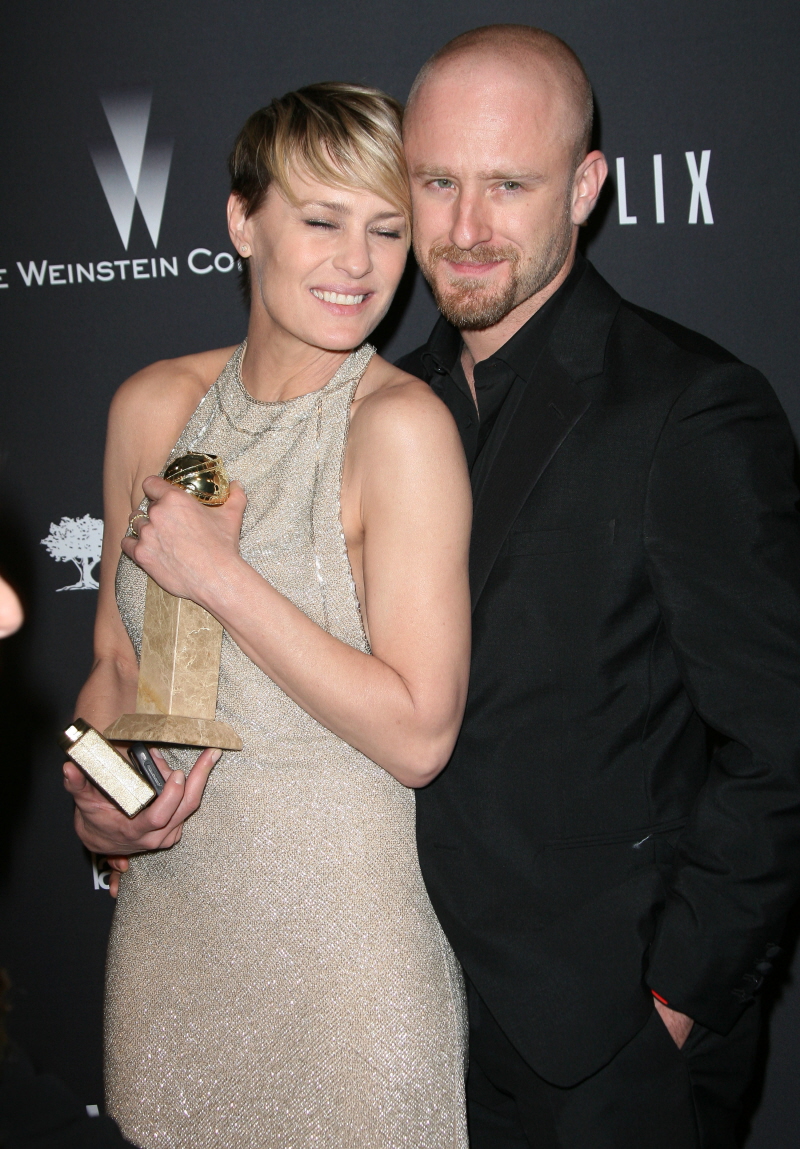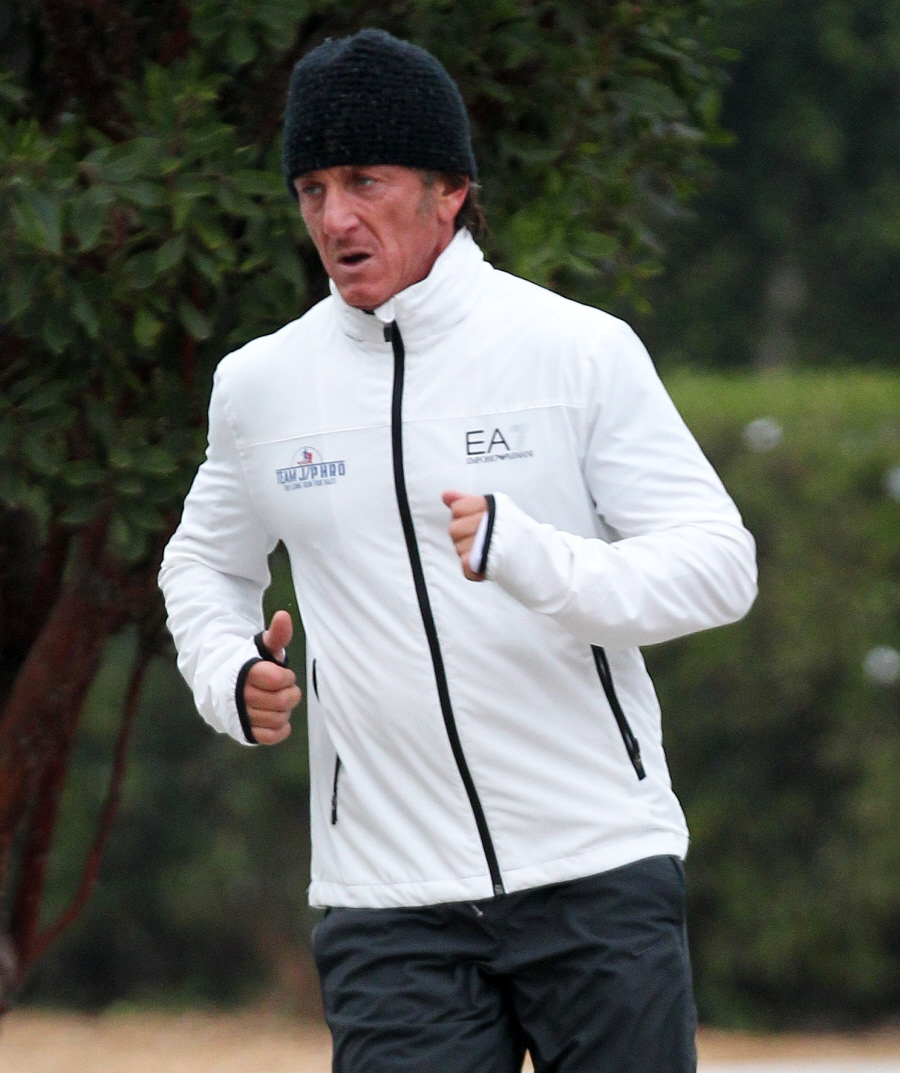 Photos courtesy of WENN, Fame/Flynet.