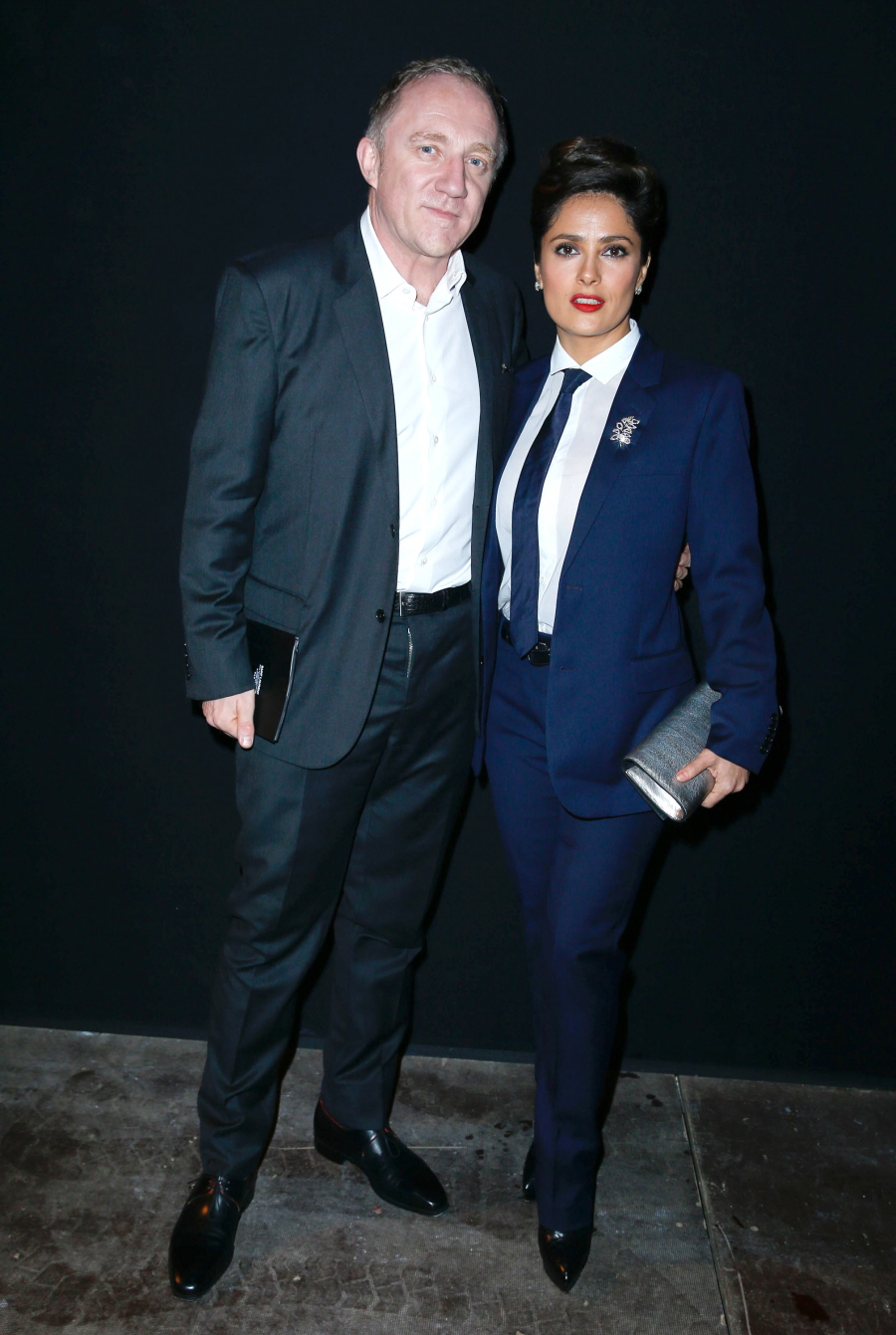 Paris Fashion Week is in full swing, and you know what that means. That means that Francois-Henri Pinault, who owns more than half of the labels showing at PFW, brings his wife to all of the big shows. So here are Salma Hayek and Pinault at the Saint Laurent Menswear Fall/Winter 2014-2015 show.
I'm assuming Salma is actually wearing YSL (or as we're now supposed to say, "Saint Laurent") menswear. Which brings me to a question I have for all of my fellow large-busted ladies: do you ever wish that you could pull off this kind of drag king look? I do. But I've always assumed that I could never pull off a suit-and-tie look because of my breasts. My thought was always: "Only women built like Diane Keaton could really pull this off." It's because my default fear is that big boobs make even conservative outfits look p0rny and/or unflattering.
I'm just saying… I'm jealous of Salma's look here. I think she's pulling it off really well because A) that suit has been specifically tailored for her body and B) she's wearing some kind of minimizer or perhaps something else to hold her girls back. I'm also saying that I would love to try this look at least once in my life.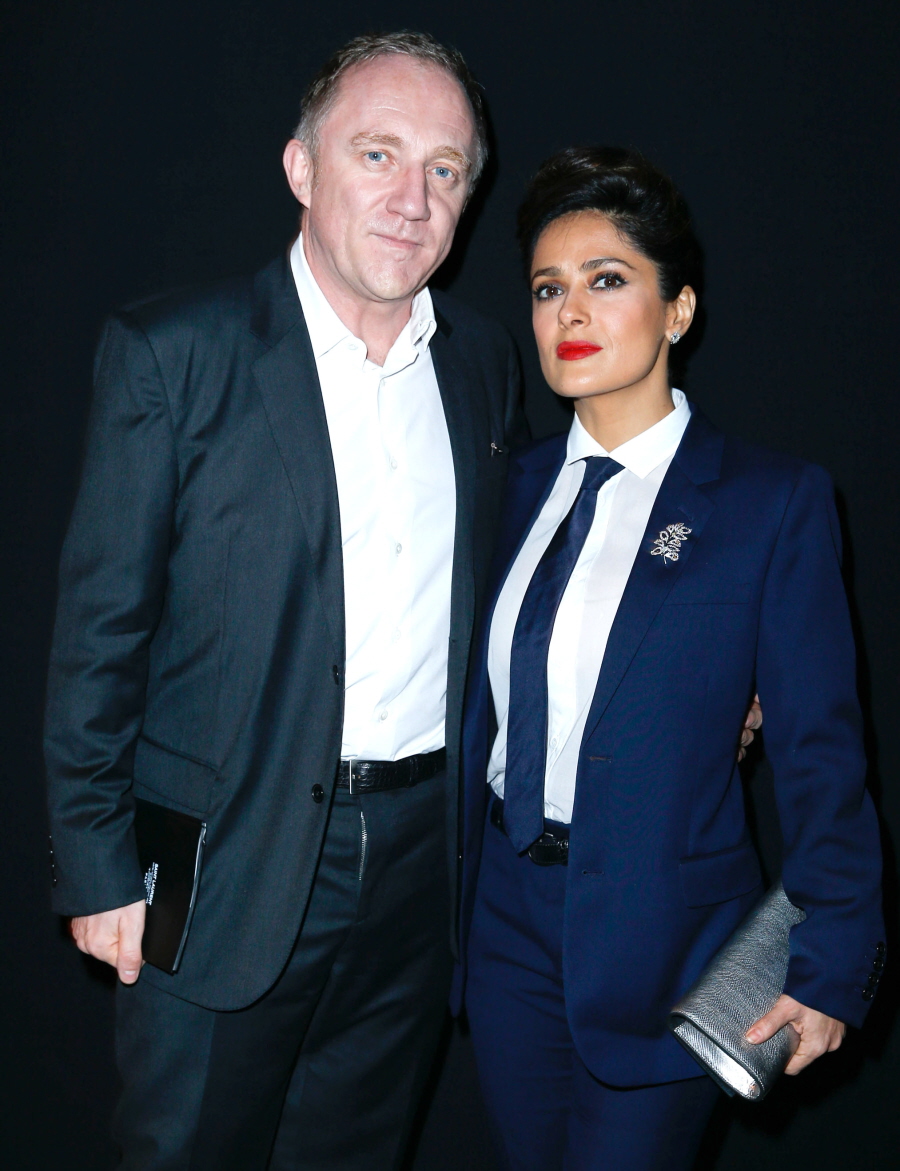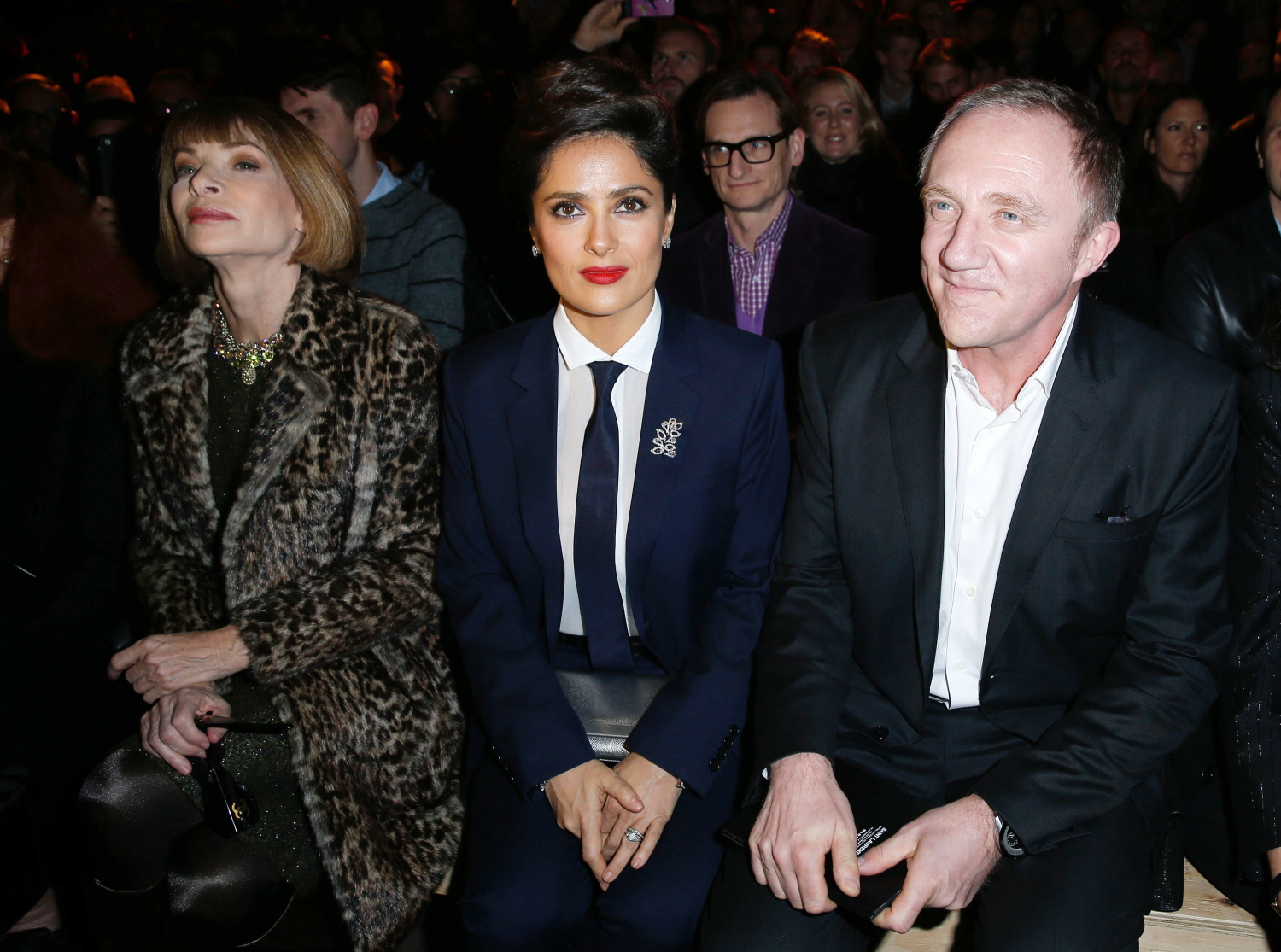 Photos courtesy of Fame/Flynet.