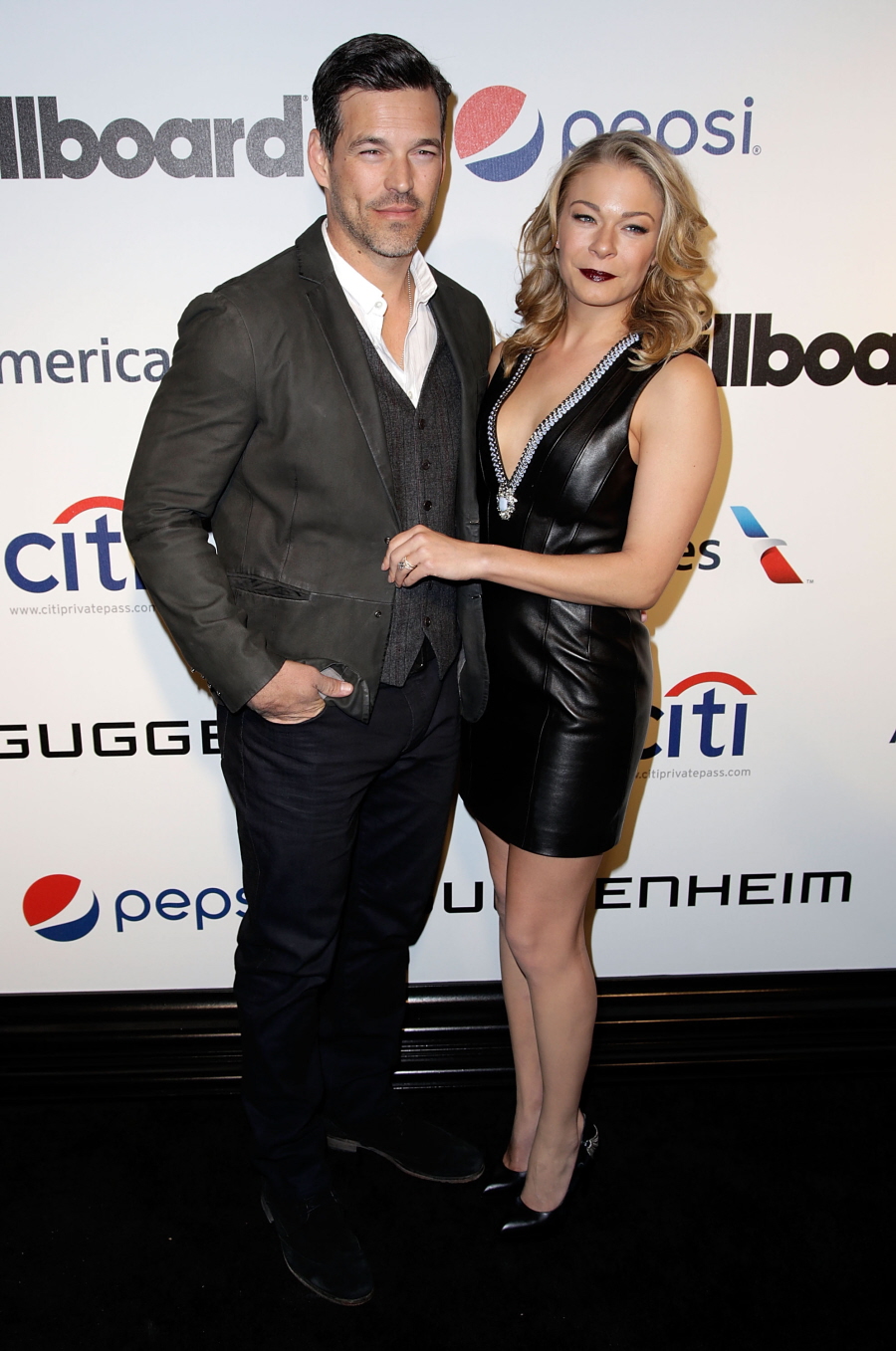 I keep forgetting that this is Grammy Weekend. The Grammys are on Sunday, which is why singers and rock groups have been pouring into LA all week, and it's why there are probably going to be 20 million pre-Grammy parties and pre-party photos. Just keep your eye out this weekend, we'll be covering some of the bigger events.
Anyway, LeAnn Rimes and Eddie Cibrian attended the Billboard "2014 Power 100" last night – they seem to be the biggest names at this event, which never bodes well. Thoughts on LeAnn's look? The leather dress isn't my favorite, and I'm trying to figure out why it doesn't work. I think it's the way the dress is cut in the midsection, it seems unflattering. And I'm sorry, but that dark lipstick doesn't work on LeAnn at all. Very few women can pull off that deep burgundy lipstick shade, and LeAnn isn't one of them. Thoughts on Eddie's look? He looks over it.
Meanwhile, do you remember earlier this week when we discussed the rumors that Brandi Glanville might be pushed out of RHOBH? I thought the story was crap, and I was probably right. But here's an interesting addendum: RumorFix published a story about how "Brandi is not worried about getting fired from RHOBH," sources say, because Brandi knows that LeAnn and LeAnn's "army of Brandi haters" are to blame for the rumors. A source says: "It's LeAnn's Twitter people tweeting to Andy Cohen that they want her fired. It's all coming from LeAnn's people and there is no truth to it… LeAnn is trying so hard to bait Brandi so that they can talk sh*t while they shoot their show." Interesting.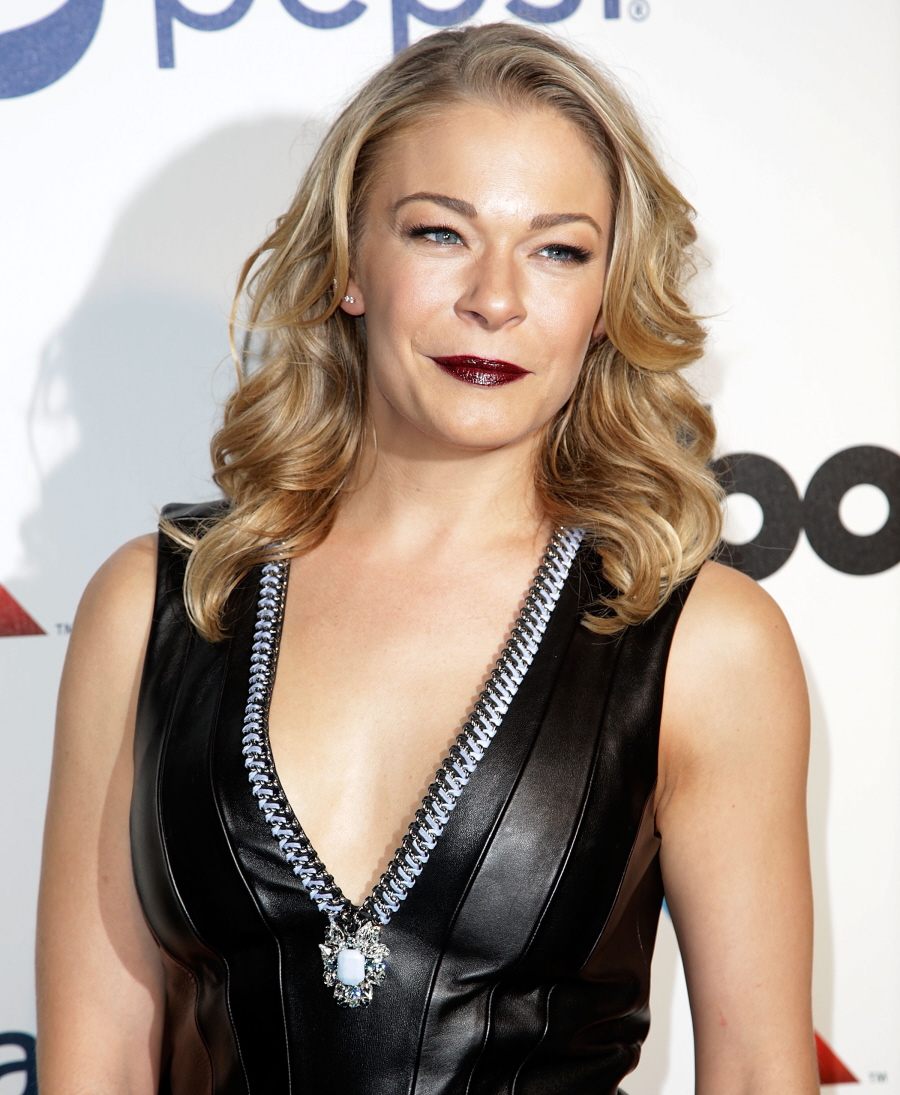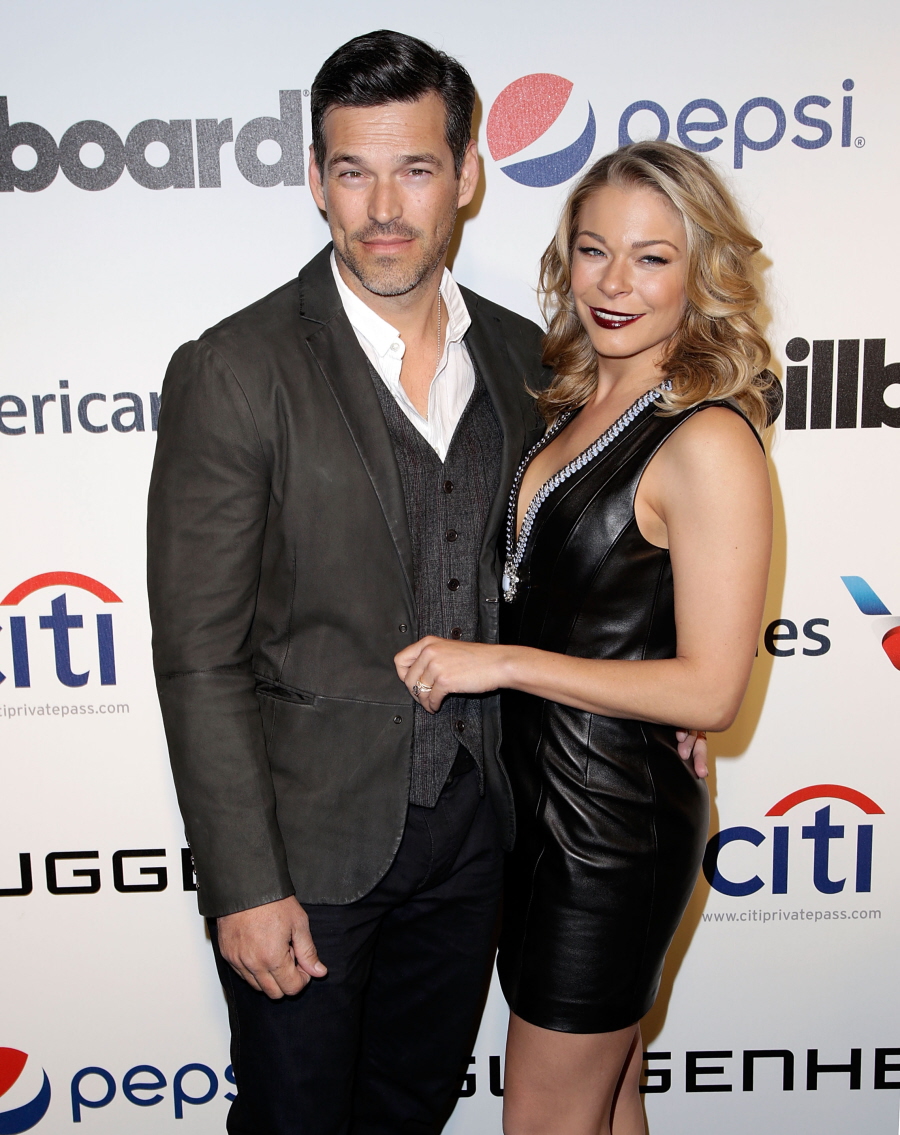 Photos courtesy of WENN.