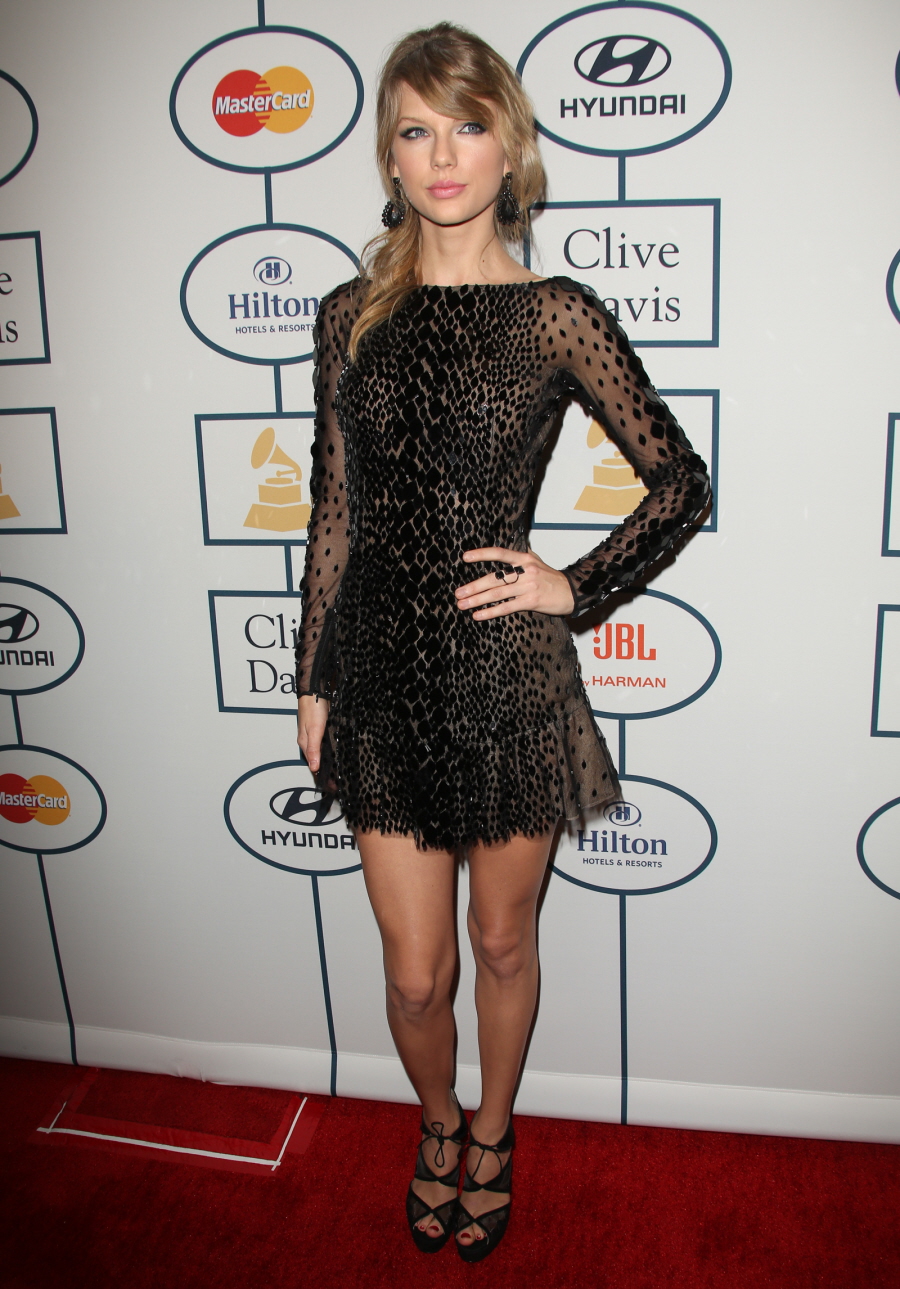 Here are some photos from last night's annual Clive Davis pre-Grammy party. This year, Clive got a decent blend of old-school talents and the younger crowd. The Grammys feel a bit weird this year… almost like they're actively trying to tone down the more controversial people and like they're trying to award the more original talents? Maybe that's just a pipe dream though. Anyway, let's talk about fashion. Taylor Swift was one of the biggest names at Clive's party – she wore this Zuhair Murad which I'm almost positive we've seen in gown-form on Jennifer Lopez in the past. Murad is an interesting choice for Swifty, and I haven't given her enough credit for subtly phasing out her "default" princess-gowns in pastel colors.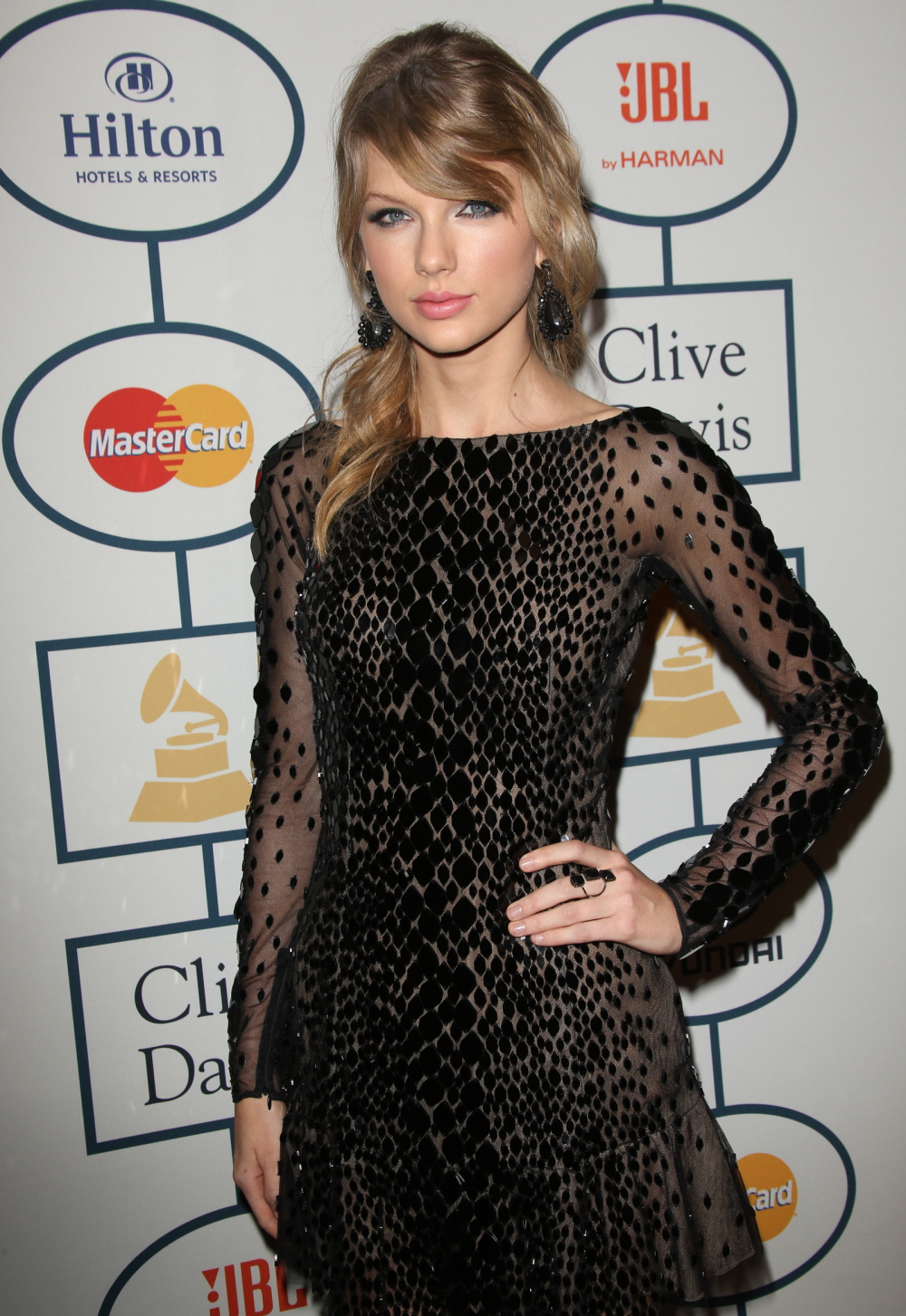 Kelly Osbourne and family… hunter green is not her color and blunt-cut bangs are not flattering on her. Disaster.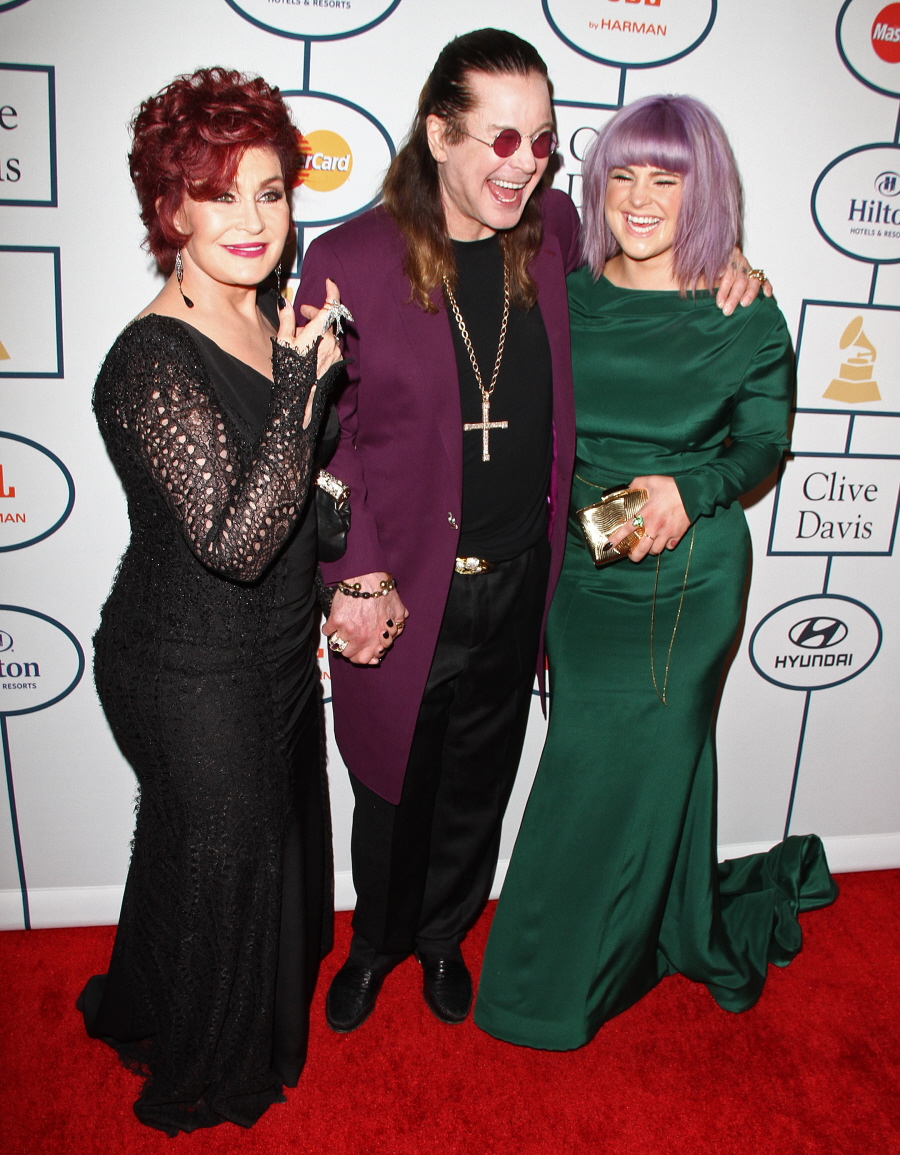 Jennifer Hudson in Christopher Kane. The dress is meh to me, but from the neck up, J-Hud looks FANTASTIC. Right? I love the length of her hair right now and the way she's styling it.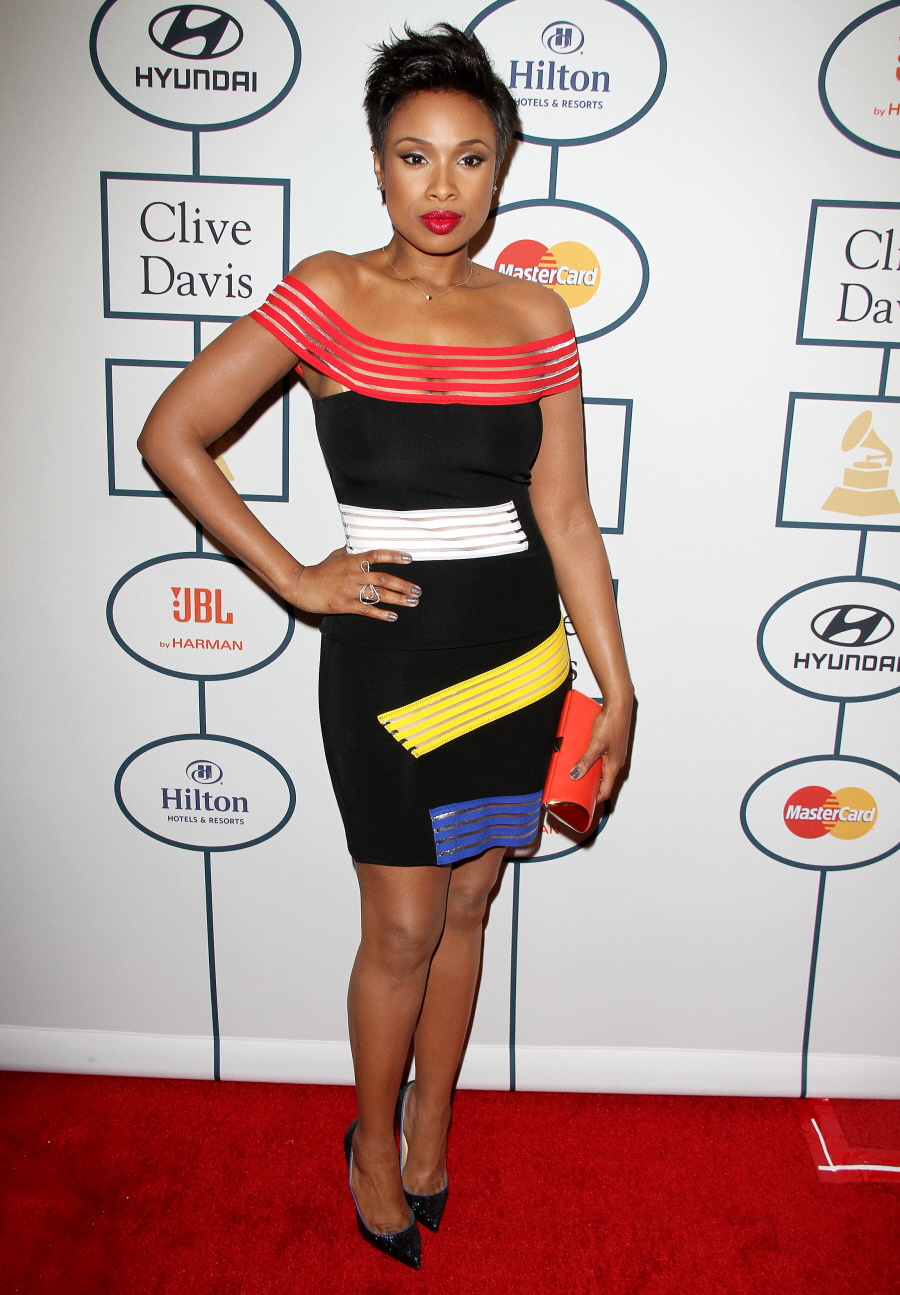 Jessie J's hair finally grew in. I'm not sure if this is really an improvement, but I do like her suit. A lot.
Chrissy Teigen wore Zuhair Murad too. She's so pretty and her body is crazy and this color and cut does nothing for her.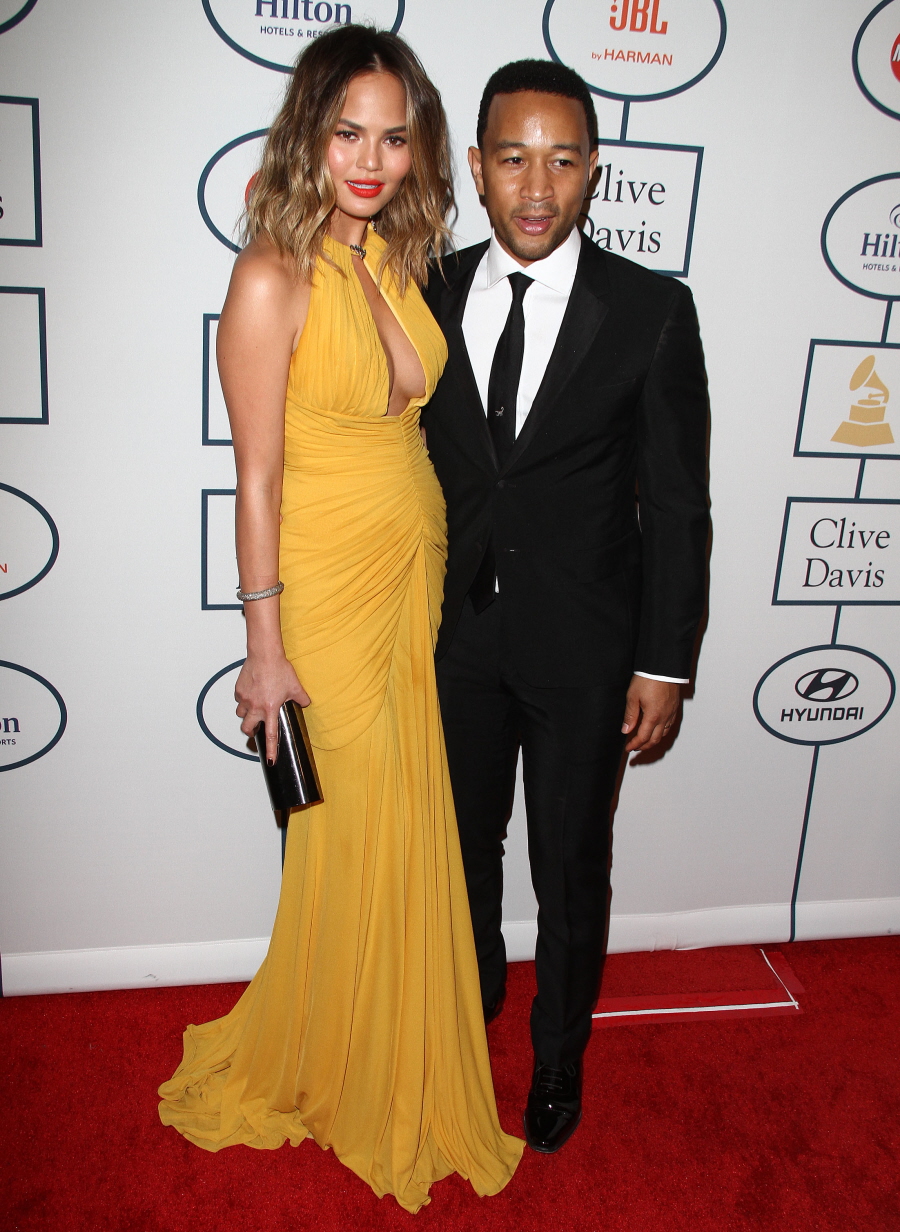 Er… Paula Patton just insured that Miley Cyrus was never going to be the worst-dressed of the evening. Paula wore this too-small, too-awful, too-gross Mireille Dagher Couture gown. Her boobs are sending an SOS. I could have sworn this was Marchesa too.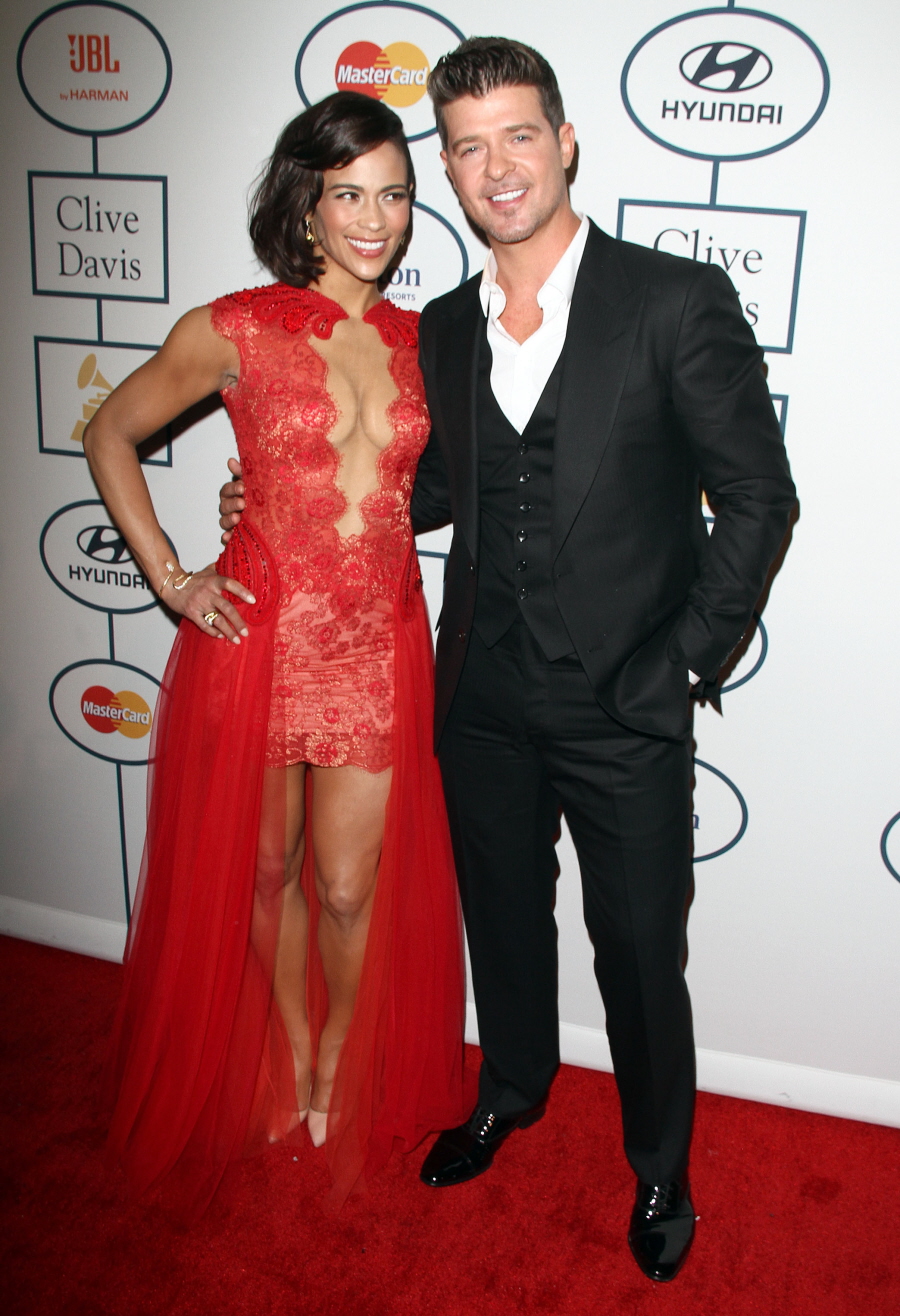 As for Miley Cyrus, she wore Calvin Klein. Is it just me or does she look kind of cute here?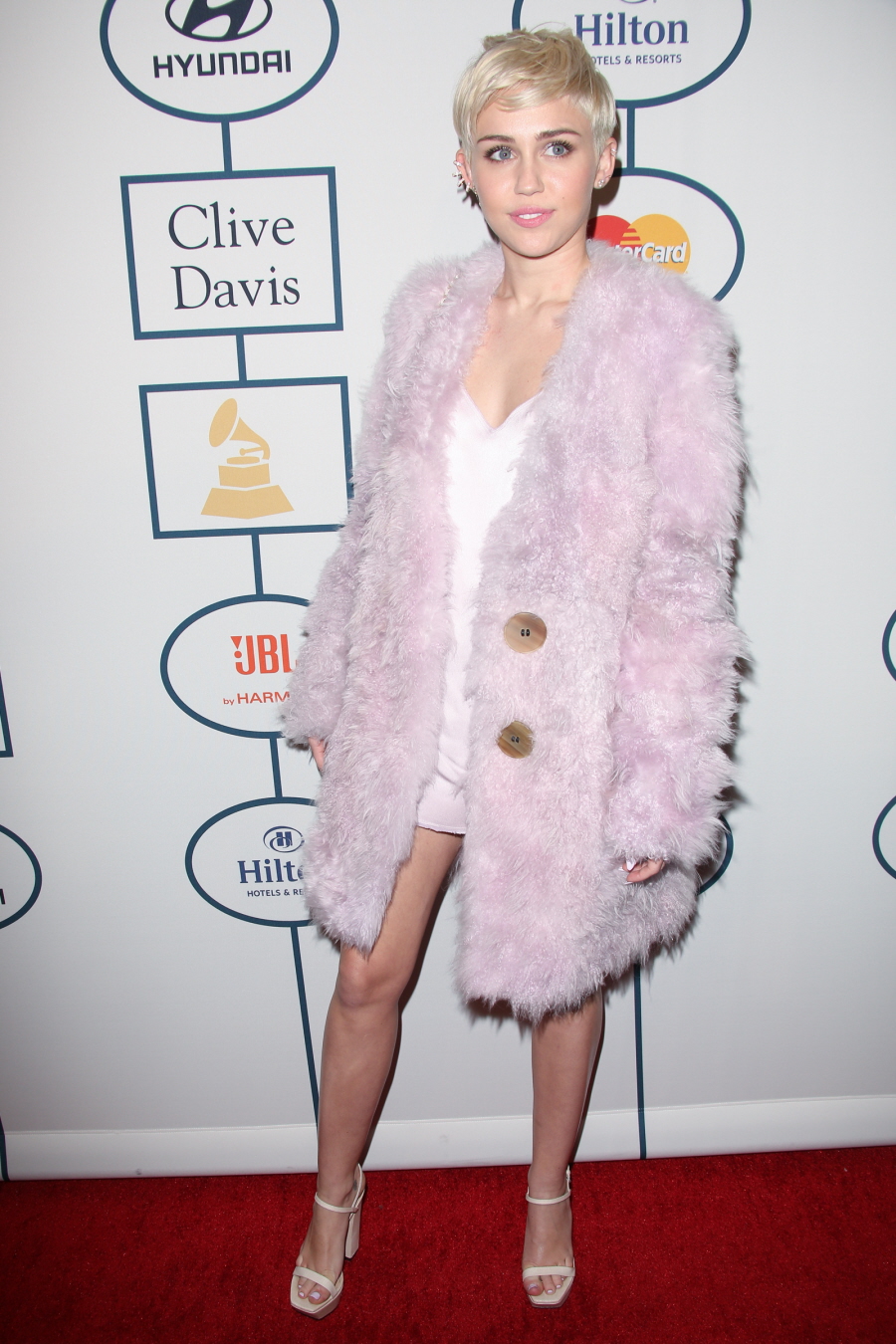 Photos courtesy of WENN, Fame/Flynet.