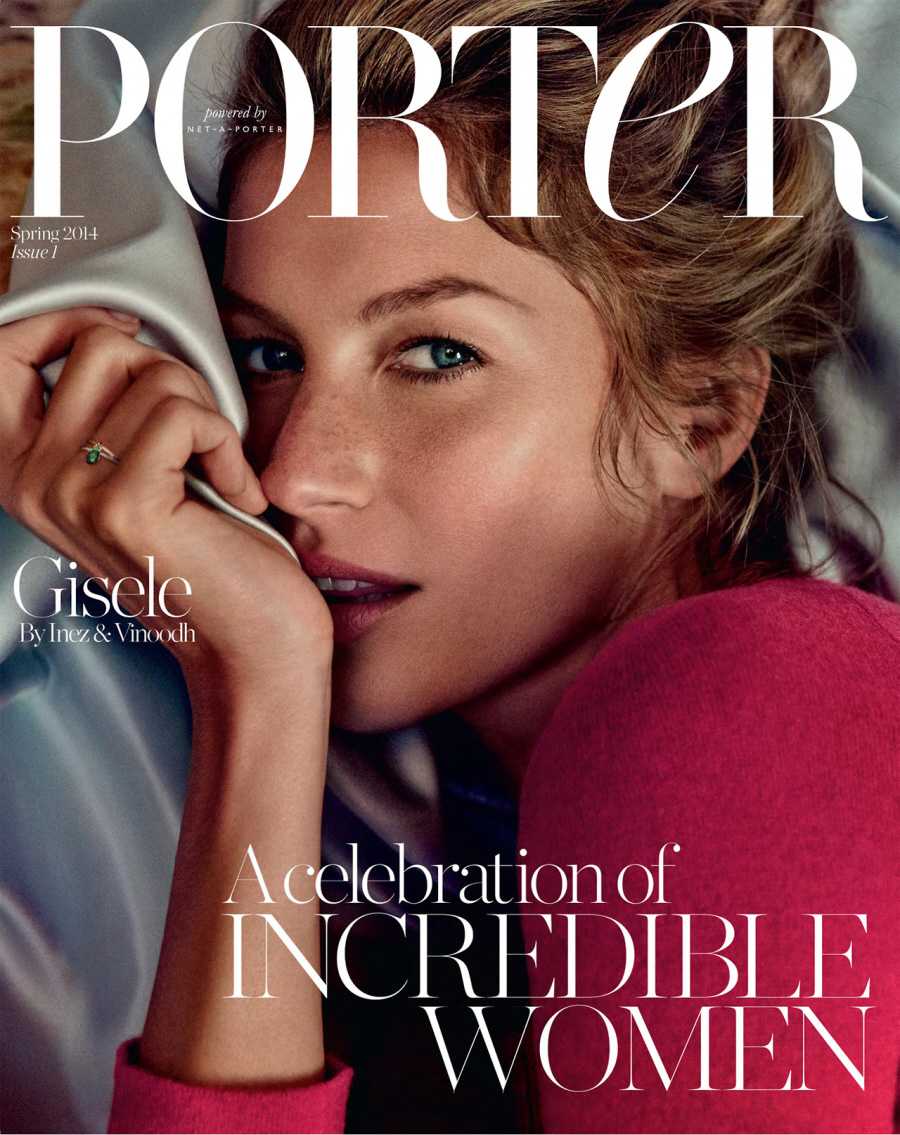 I'm not really sure what's happening, but I like it. Sort of. You know how I was always going on and on about net-a-porter.com's in-house online magazine, The Edit? They almost always had lovely editorials and great fashion photos, plus they did decent interviews. Well, now net-a-porter has launched their first print magazine, Porter. And Gisele Bundchen got the first cover.
First, a word about the cover… OMG. Gorgeous. I know a lot of you shade Gisele's supermodel status, but seriously, at least she has a strong look. And many people do think she's beautiful. I am one of them. This shot is so… wonderful. I just don't even have the words. I'm including some other shots from the pictorial too – I'm not sure where she was photographed, but there some interior design p0rn too. If you'd like to see the full editorial, go here.
I am worried though. I loved The Edit and I hope it isn't going away. But does net-a-porter really need an online magazine and a print magazine? Hm. WWD had a story about this launch, and it sounds like Porter is replacing The Edit, and they're going to do an online version of Porter too.
In other Gisele news… she just got replaced as the face of H&M. The new face is Miranda Kerr. Oooo. That IS interesting. I think this has been in the works for a while, because Miranda recently stepped down as the face of Mango. H&M probably asked her to choose.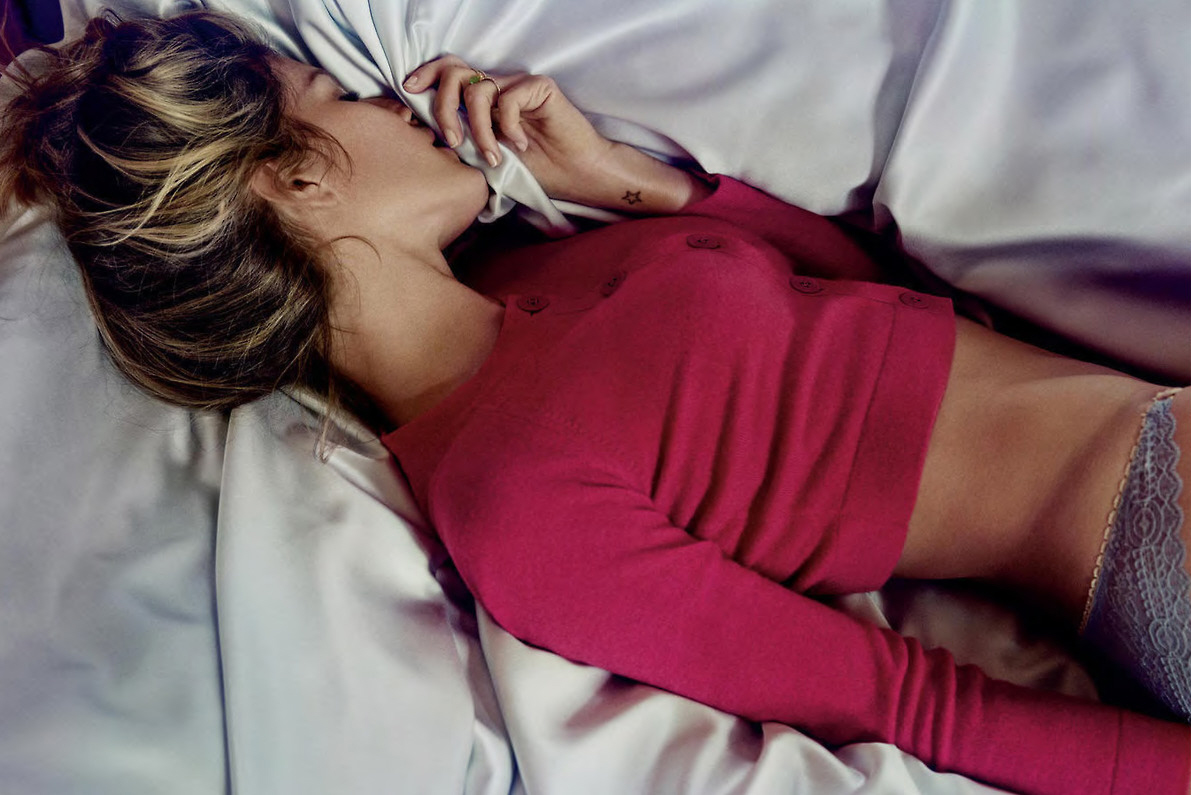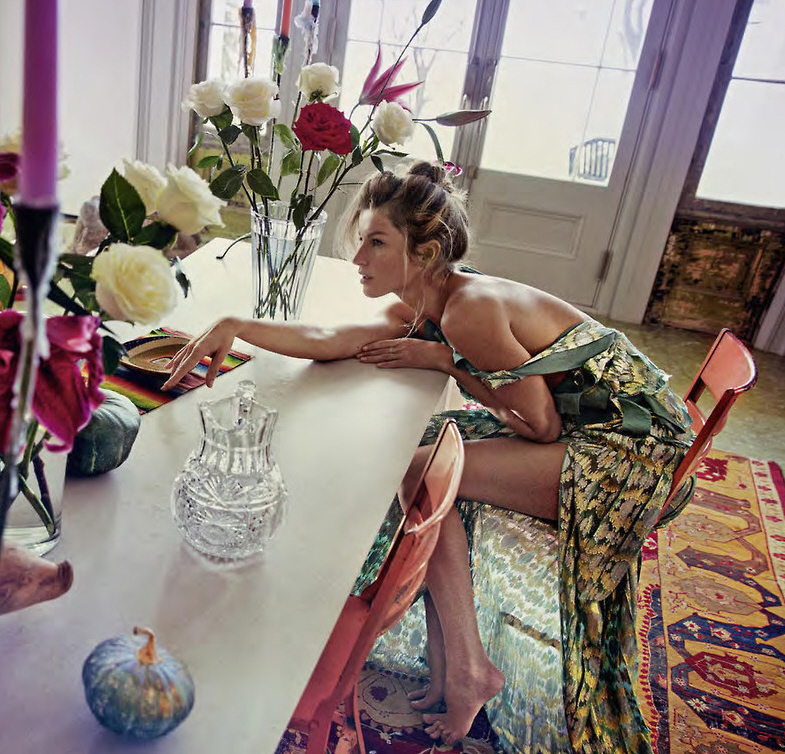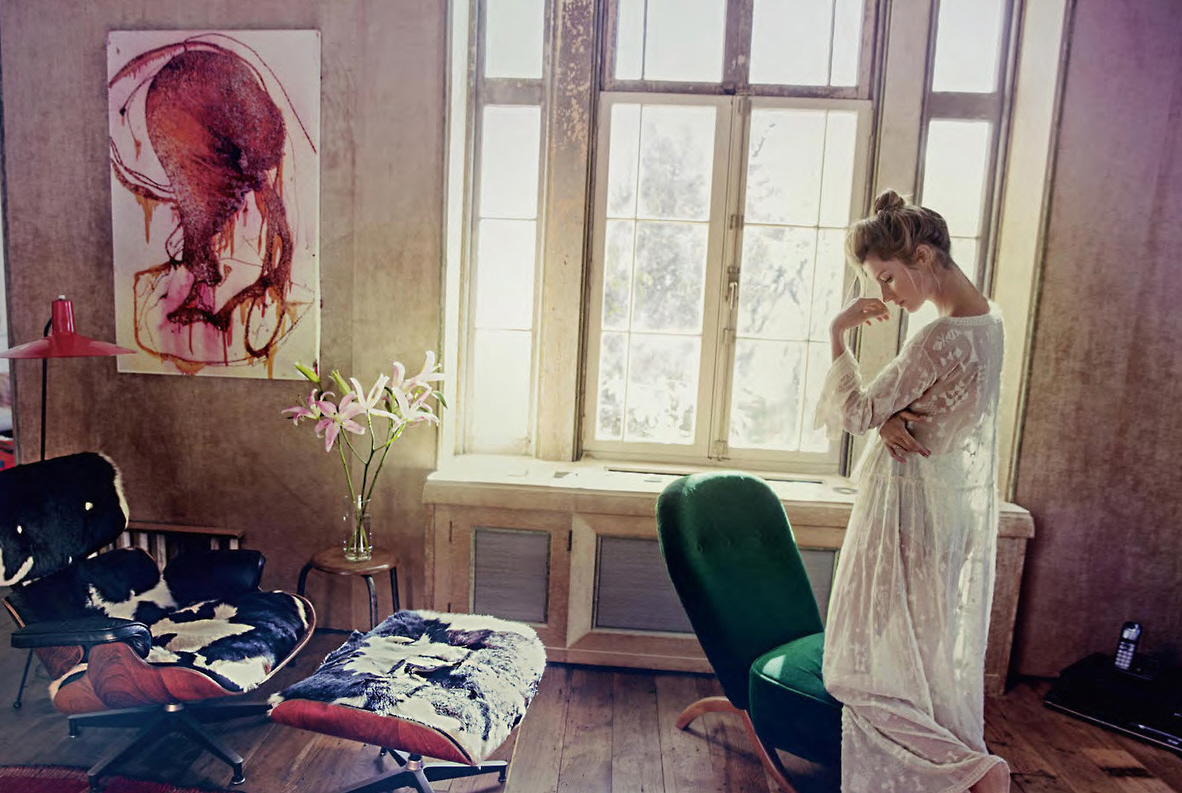 Photos courtesy of Porter Magazine/TFS.