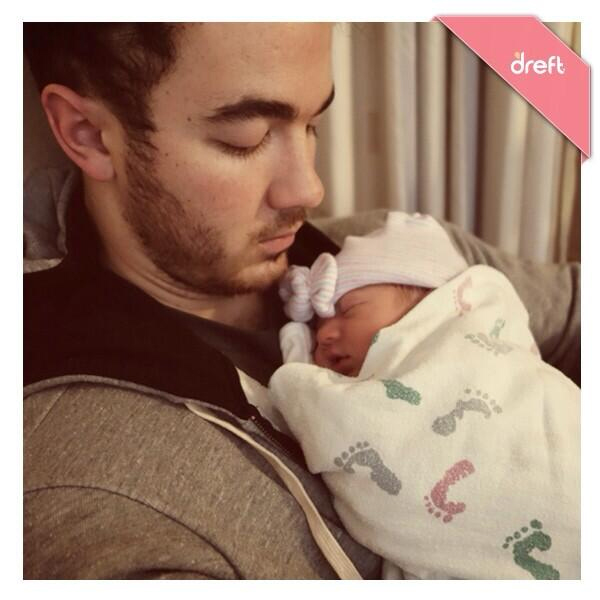 You know what? I still think it's funny that Kevin Jonas' baby's birth had a corporate sponsor. I'm still chuckling about it. Childbirth, sponsored by Dreft, the laundry detergent for baby clothes. Human life, sponsored by Proctor & Gamble. It's either a sign that we are now living in our inevitable corporate-sponsored dystopia, or it's just a sign that the Jonas Brothers will literally shill anything. Tacky or funny? How about both?
Anyway, I just thought you'd like to know that even though Kevin Jonas was roundly criticized for his baby's corporate sponsorship, his Twitter feed shows a man who is doubling-down on selling out. Not only is Kevin still posting baby photos sponsored by Dreft, little Alena Rose Dreft Jonas has a SECOND sponsor: Fit Pregnancy. Fit Pregnancy tweeted (and Kevin re-tweeted) some baby photos too. And whoever is writing copy for Dreft needs to STOP with the "Alena Rose looks like a little star in her daddy's arms. @KevinJonas #BabyJonas." Do not pull this baby into your web of detergent!
Ad Week had a very interesting article about this whole Dreft thing. Ad experts are basically saying that "sponsored birth" is not a new idea in celebrity circles, it's just that it's usually the celebrity magazines who are the middlemen in the situation, and maybe Kevin Jonas is smart to cut out the middleman. Here's my real question though: how much is all of this worth? Dreft obviously shelled out, I'm thinking, low six-figures, right? Like, maybe $200,000? Would you let your baby's birth have a corporate sponsorship for anything less than that?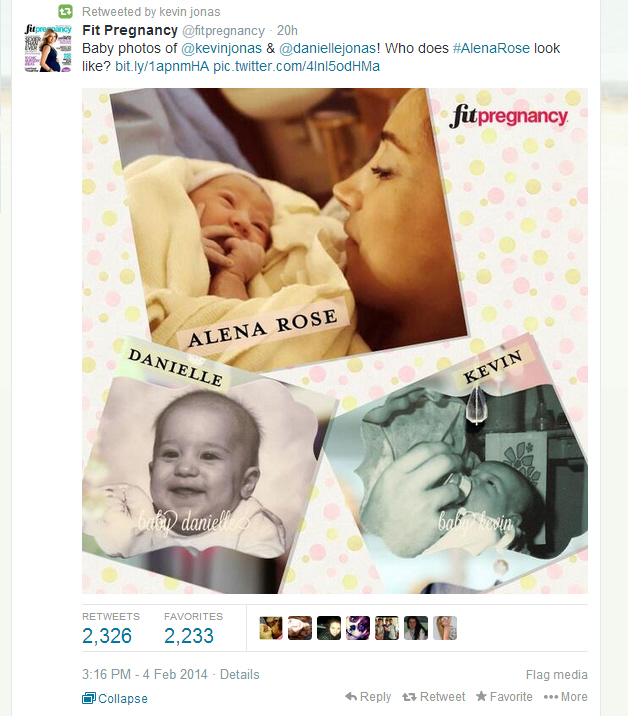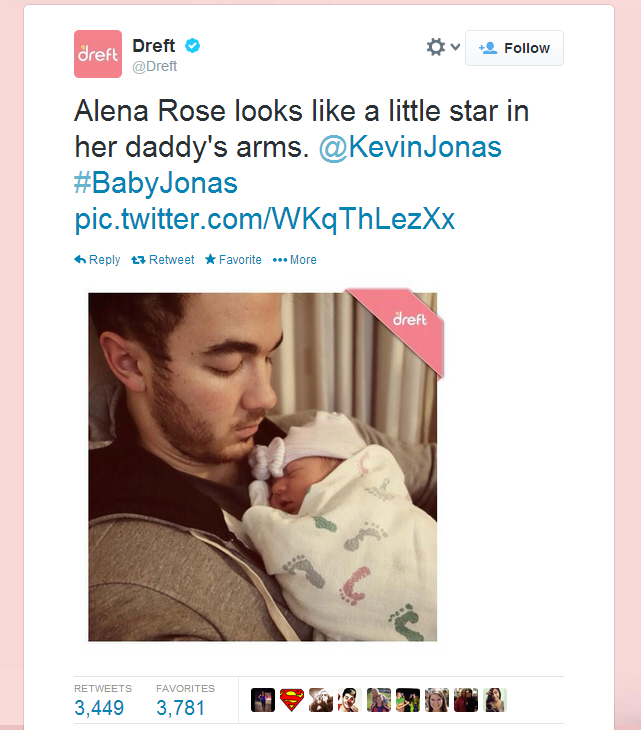 Photos courtesy of Kevin's Twitter & WENN.