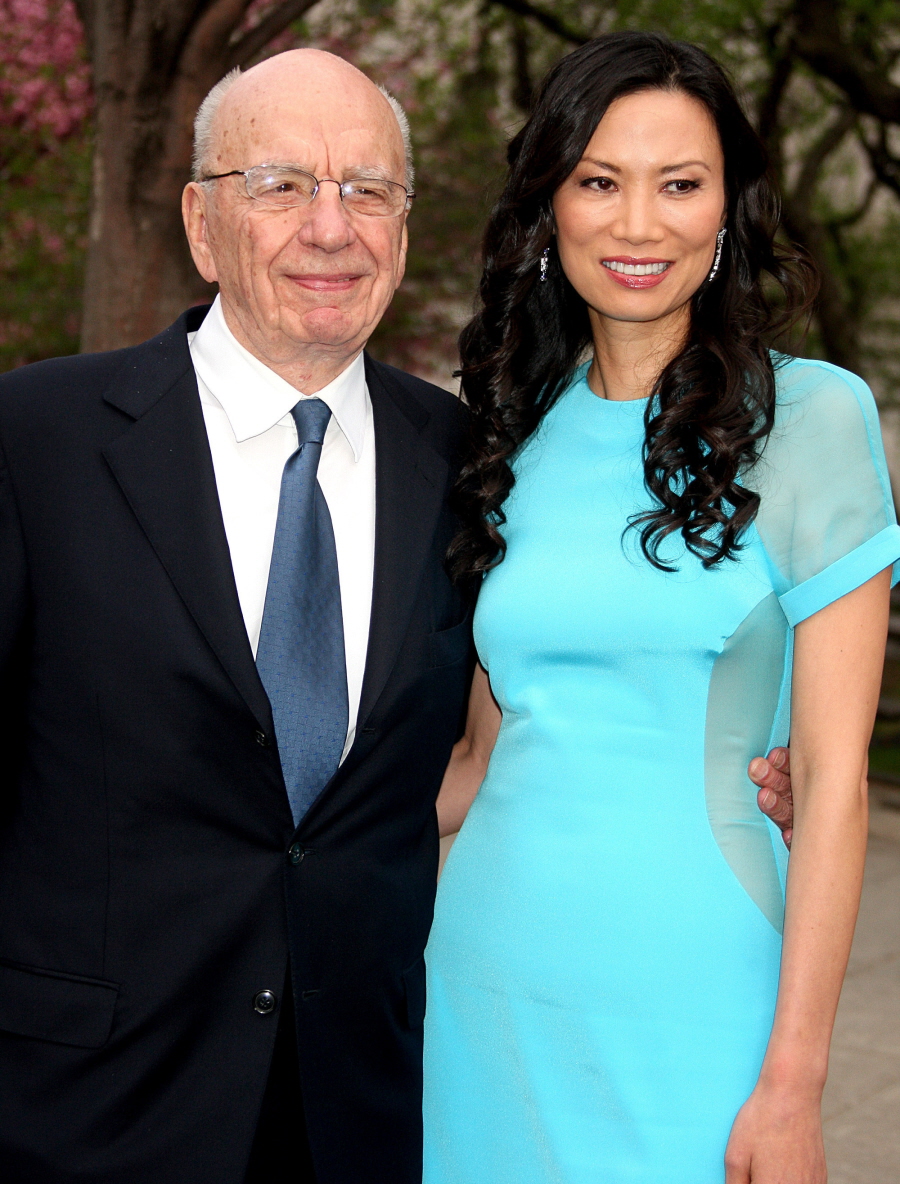 Last summer, News Corp. cartoon villain Rupert Murdoch filed for divorce from his much-younger third wife, Wendi Deng. Although their marriage had been controversial – his older children from previous marriages were at times in full revolt – Wendi and Rupert seemed to have something that worked for them. She's 45 years old and Rupert's 82, and they have two young daughters together. It was said that Wendi worked on "civilizing" Rupert, that she liked to socialize with a younger, hipper, more liberal crowd, and that they enjoyed the (elitist) life they had built together in Manhattan. They were married 14 years, long enough that people were no longer snickering behind Wendi's back that she was nothing but a golddigger. It seemed like they had proved their worst critics wrong.
But, as I said, Rupert still filed for divorce and it really did seem to come out of nowhere. But maybe Rupert had his reasons. Vanity Fair has a fascinating story about Rupert's suspicions that Wendi was cheating on him… with former Prime Minister Tony Blair. Holy mother of…! You can read the full VF story here, and here's the first part:
The passionate note surfaced amid the flotsam of a shipwrecked marriage. It was written in broken English by a woman to herself, pouring out her love for a man called Tony. "Oh, shit, oh, shit," she wrote. "Whatever why I'm so so missing Tony. Because he is so so charming and his clothes are so good. He has such good body and he has really really good legs Butt . . . And he is slim tall and good skin. Pierce blue eyes which I love. Love his eyes. Also I love his power on the stage . . . and what else and what else and what else . . . "

The woman was Wendi Deng Murdoch, the Chinese wife of the Australian media mogul Rupert Murdoch. The note, not revealed until now, could have been one of the few pieces of evidence in their surprise divorce last year, had the case come to trial. "Tony" was the former prime minister of Great Britain, Tony Blair.

Later, some would claim that Rupert felt betrayed by the close relationship between Wendi and Tony, who was his trusted companion and powerful political ally. Others would insist that Wendi and Tony were just friends, and that the handsome statesman was merely comforting the lonely wife of an absent and distant older husband.

…The dénouement began with the backstairs rumblings of servants. Murdoch, 82, had long heard rumors that his 45-year-old wife was involved in extramarital affairs. But when those rumors grew to include too familiar a relationship with Blair, according to a former News Corp. employee in the U.K., "that was something that really took him aback." After all, through the power of The Sun, and his other London newspapers, the Times and News of the World, Murdoch had virtually put Blair into office, and Blair had become not only a valued friend but also the godfather of Grace, the older of Rupert and Wendi's two daughters. (Through a representative, Tony Blair declined to be interviewed. After the announcement of the divorce last June, The Hollywood Reporter published a categorical denial from Blair's office.)

"She got careless," the source continues. "And for whatever reason, these affairs . . . they started to multiply and be amplified over the last year. In particular, the two relationships that have been commented on [in the press]: Eric Schmidt [the executive chairman of Google] and Tony Blair. Really shocking. Because when you look at the Blair piece, she would make up an excuse to be somewhere. She would say she's going up to the ranch in Carmel with a girlfriend. And the girlfriend would leave, and Mr. Blair would turn up, and they would have a day or night. . . . There was staff around, and when you're dealing with Tony Blair, there's secret service, and arrangements need to be made."

(Joint statement from Wendi and Rupert Murdoch: "Given the complicated dynamics of our family, we made the decision early on in this process not to engage in public allegations or respond to negative claims." Through her representative, Chris Giglio, Wendi Deng Murdoch declined to be interviewed or answer questions.)
VF's sources say that Murdoch enjoyed seeing Wendi blossom from "a nice Chinese lady" (his words) to a power player in her own right, although Murdoch did miss the fact that Wendi now had larger goals beyond "pleasing Rupert." VF then goes on to detail how Wendi seemed to use the Murdoch ranch in Carmel, California for her own love nest:
Murdoch's staff slowly began to keep tabs on Wendi, according to the source, whom they found to be often bad-tempered, but they were hesitant to tell their boss their suspicions of infidelity. Last summer, however, Murdoch told friends, he met with staff members individually and asked them to tell him the truth. They gave him detailed accounts of his wife's meetings with Blair.

"Mr. Blair was reluctant at first," says someone who has worked in a Murdoch family home. "They were all mutual friends; there was no reason Mr. Murdoch wouldn't have welcomed Mr. Blair into his home. But one day Mr. Blair arrived and Mrs. Murdoch was sort of being very flirtatious. She was charming him. He asked the staff, 'When is Mr. Murdoch going to arrive?' And when he was told, 'Tomorrow night,' Mr. Blair rolled his eyes and gave a panicked look."

On October 7, 2012, a Sunday, Wendi had told Rupert that she was having a girls' weekend at the ranch, according to the former News Corp. employee. She had become part of a cabal of strong, successful women, and such girls' weekends had become common in the marriage, whether on Rupert's 184-foot sailboat, Rosehearty, on his boat off St. Barth's, or at the Golden Door spa, in Escondido, California. That weekend, according to the source, Rupert's mother, Dame Elisabeth, 103, "had been sent home from the hospital, and the family was going to gather, because she was expected to die within a few days. [She died two months later.] Nonetheless, Wendi went up to the ranch."

Only one girlfriend, Kathy Freston, the self-help author and estranged wife of former Viacom C.E.O. Tom Freston (V.F.'s "Our Man in Kabul"), joined Wendi, the source continues. "The girlfriend was up there but left early . . . and Tony Blair arrived on Sunday, which is confirmed by someone who saw him at the ranch."

That same weekend, Kathy Freston attended an event where some of Rupert Murdoch's friends saw her. "The cover was sort of blown," says the source. (Asked to be interviewed, Kathy Freston responded, "I'd prefer not to be involved in this, and besides, I don't have anything interesting to say.") "Wendi then left on Monday," the source continues. "What's interesting is that her husband had been trying to reach Tony on a different subject and ended up speaking to him the next week by phone. But he didn't mention that he had seen Wendi, as you can imagine. Around this time, Blair was actively and successfully soliciting funds for his foundation from her husband."
OMG. This actually explains a lot – the suddenness of the divorce filing, the fact that Rupert seemed to push Wendi out and the fact that Rupert's personal life is always going to have a whiff of trashiness, which is perfect for his tabloid professional persona. That being said, I do have to wonder: why not just hack into Wendi's emails and cellphone records? I mean, we all know that's what Rupert would have preferred.
And what about Cheri Blair?!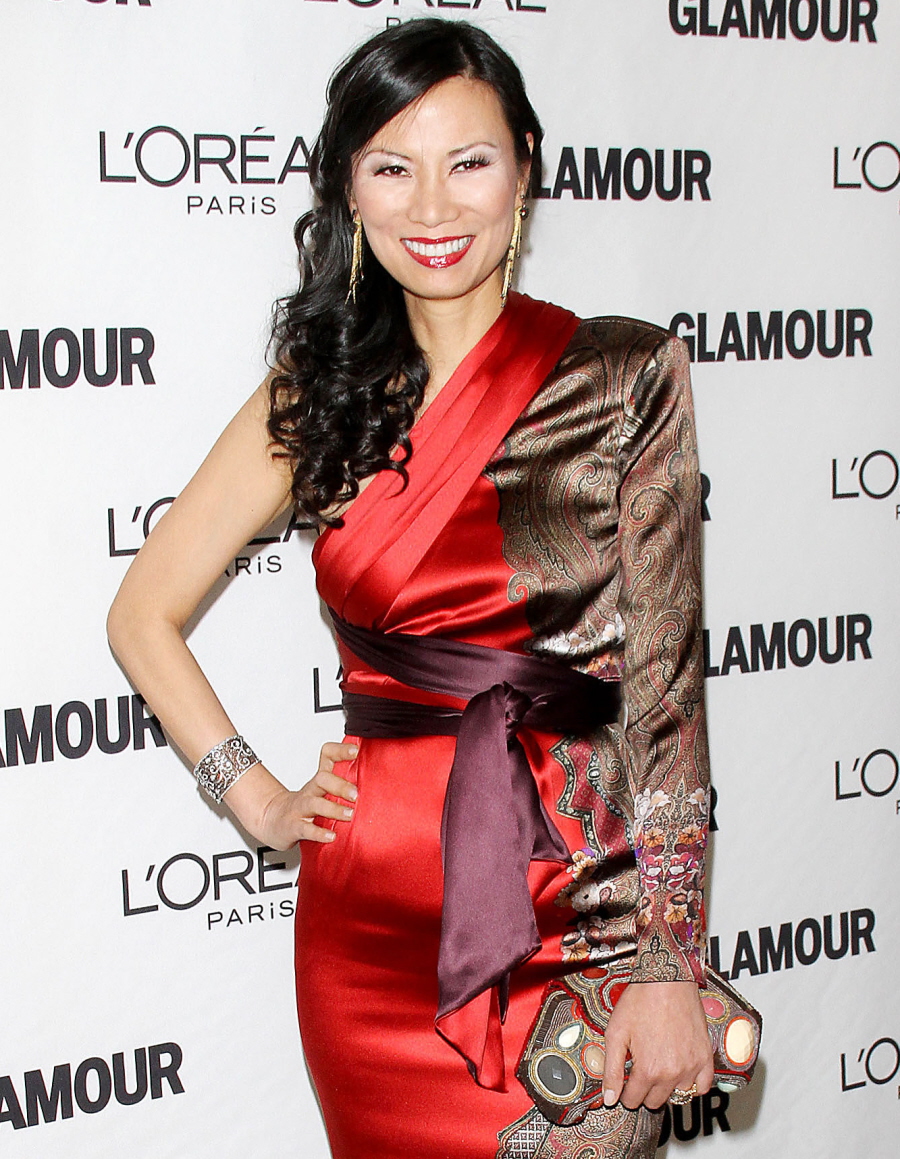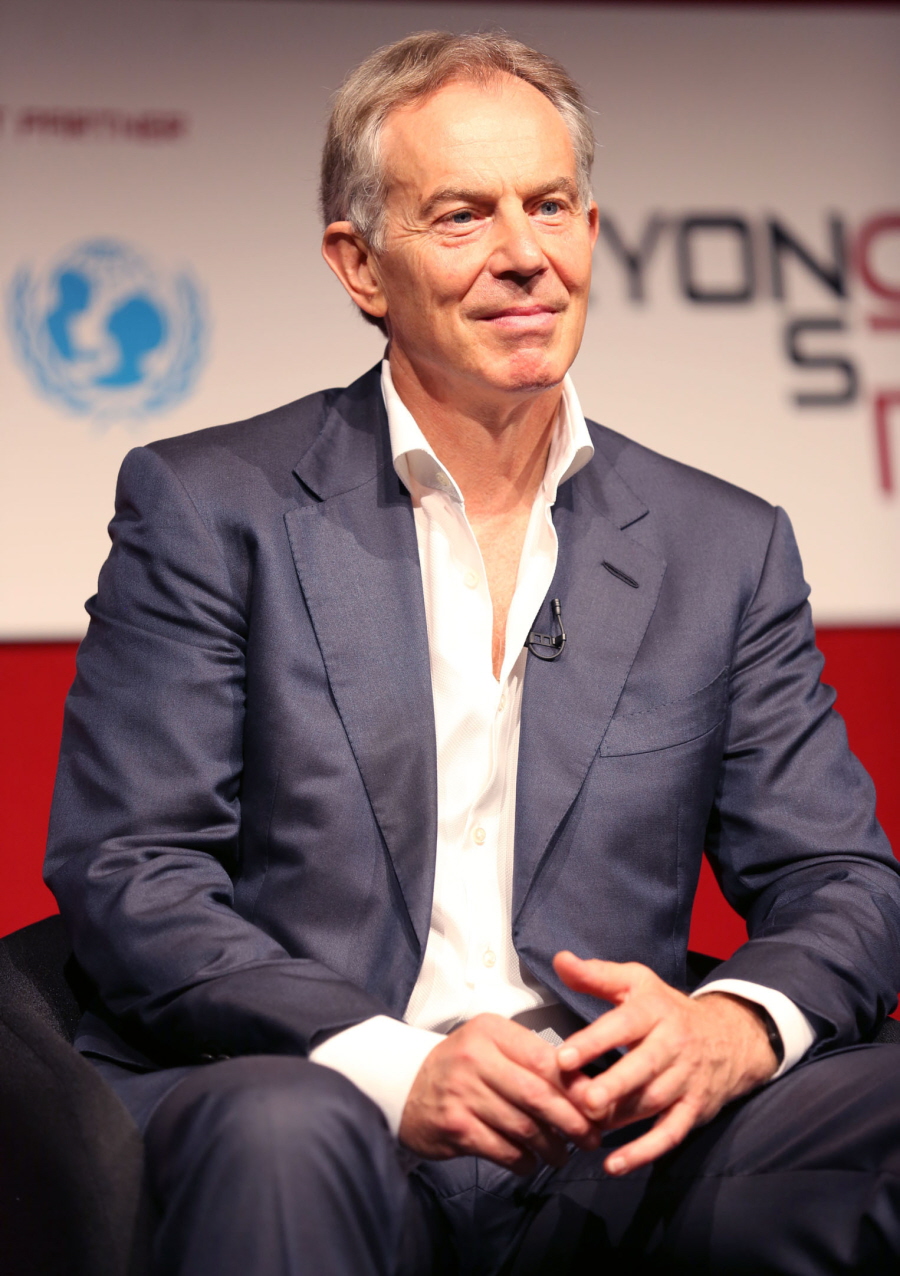 Photos courtesy of WENN.