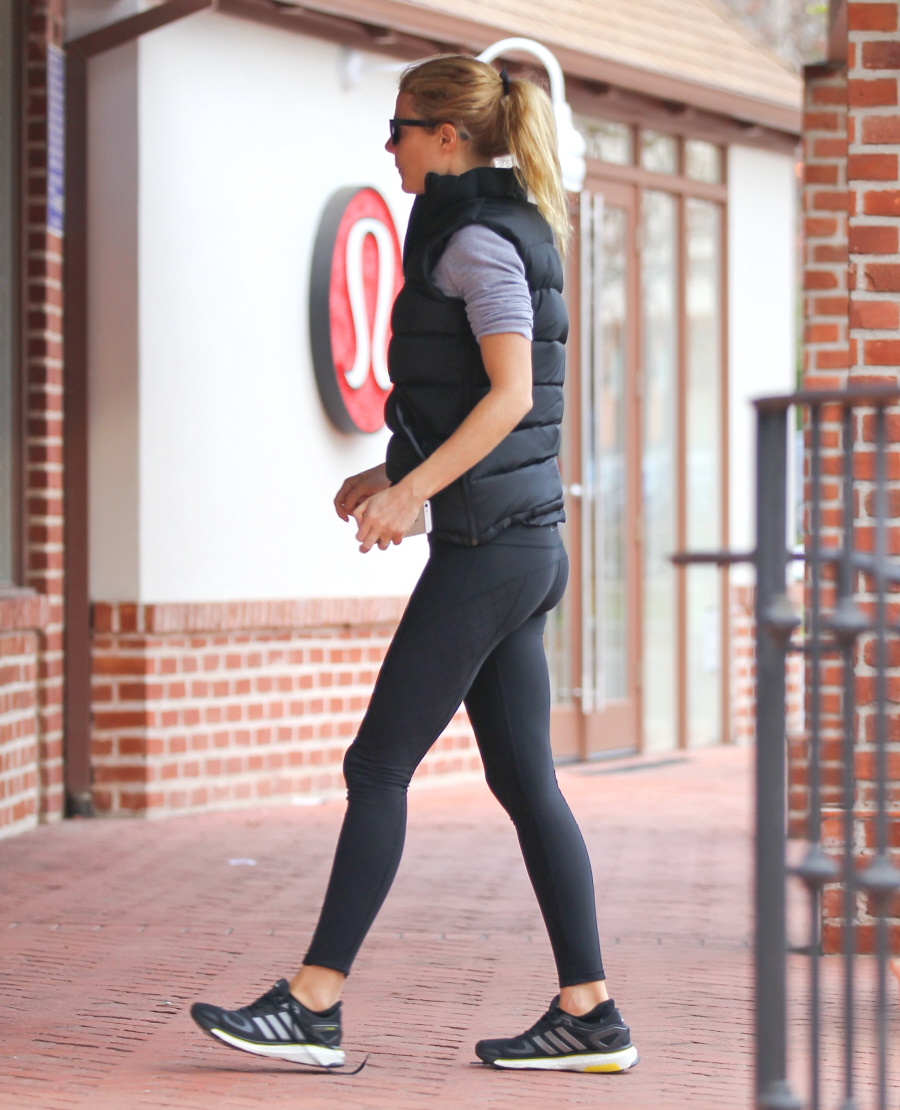 Here are some assorted photos of Gwyneth Paltrow over the weekend. The outfit involving the oversized white slacks and black blazer are from Gwen Stefani's baby shower. The outfit with the workout leggings and puffy vest is from her morning training session at Tracy Anderson's gym on Friday. I have to say… Gwyneth in those tiny little pants… wow, she's really small. I mean, I knew she was slender and everything but good lord, she's TINY. I still don't want to do the Tracy Anderson Method though. I don't care how slender Goop is. Speaking of Tracy, she gave an interview to E! News and it's a study in passive-aggressively shading your "friends," clients and business partner. This is just too good:
On Gwyneth's Fitness Secret: "Well, she is just so dedicated, and what's great with her is that she's so consistent, focused and she actually puts the work in," says Tracy. "There is not a trick, and everyone is just not genetically blessed."

Celebs Have it Easier? That's a Major Myth: "Gwyneth had some problem areas when I first met her, and now she is in great shape," reveals Tracy. "Some people look at celebrities and they think 'oh, they have it better than me,' and it's just not true! Some celebrities are doing some unhealthy things. But someone like Gwyneth, I like to celebrate because she is really just a good example," says Tracy.

On Gwyneth's 6-Day Workout Regime: Gwyneth's program that Tracy designed for her doesn't exactly sound like a cakewalk. It takes real work, but clearly has paid off! "For eight years I have designed a new program for her every ten days, and she does it six days a week," says Tracy. "It's not two hours, it's more like an hour and fifteen minutes."

She's Proud of Victoria Beckham: "I am really proud of my clients like Victoria, because she is a consistent, hard hard-working mother and she really works at her body," says Tracy. "David and Victoria are an amazing, lovely, beautiful family. So many celebrities I am not impressed with, and Victoria was one that I been consistently impressed with."

On Her Cameron Diaz Connection: "I am a good friend of hers. We actually had the same ghostwriter that pieced my book together and also pieced hers. She's done my workouts on and off throughout the years," says Tracy.

On the Whole Working Mom Balancing Act: Tracy just had her second child, and so she can totally relate to working moms in Hollywood, or working moms anywhere, for that matter. "It's just about women supporting women, and I have carved out programs that mothers can do when at home or with their kids," explains Tracy. "It's vital to show up for yourself as a mother, and even a working mother. It's just not easy for any of us, so it's about supporting each other. It is doable."
I mean… passive-aggressive much? Wow. First of all, I cannot believe that Tracy actually called out Cameron Diaz for having a ghostwriter. That is mind-blowing. Second of all, Tracy is "proud" of Victoria Beckham, y'all. And Tracy has such high standards, right? What with being a noted fraudster and all, it means so much when she's "impressed" with someone. As for the Gwyneth stuff… do you think Gwyneth ever gets mad at Tracy for talking about how hard Goop has to work to maintain her thinness. I feel like Tracy is just saying, on an endless loop: "You are not naturally thin, you are not naturally thin."
Getting back to Goop, you can read this week's Goopletter here. She basically lists a bunch of hotels we should stay in for the long "rando" three-day weekend with President's Day coming up. She also writes: "And while we are on the subject (and not in a political way), Mr. President, you are kind of dreamy." Ugh. Dear Gwyneth: President Obama is not interested in your juice cleanses.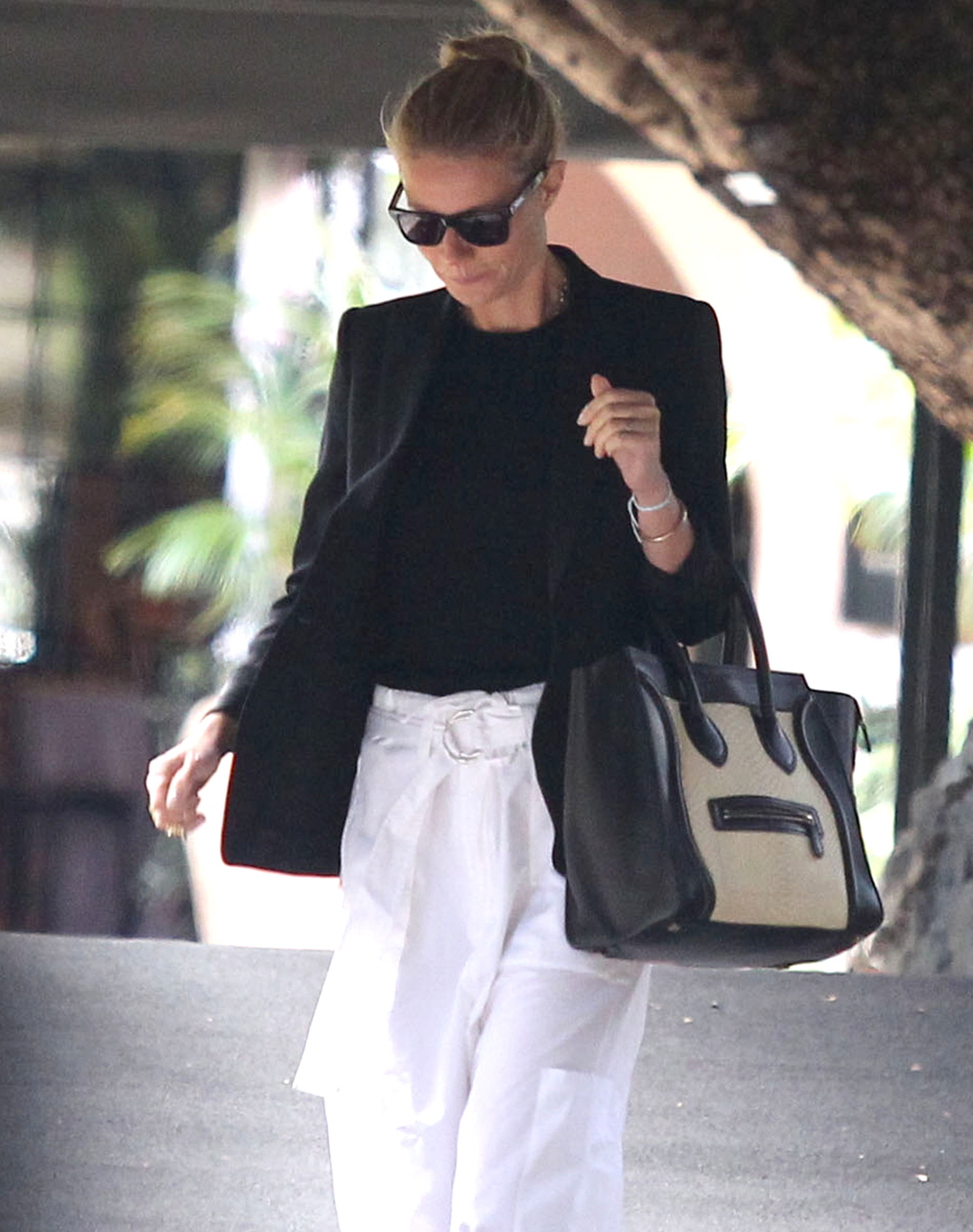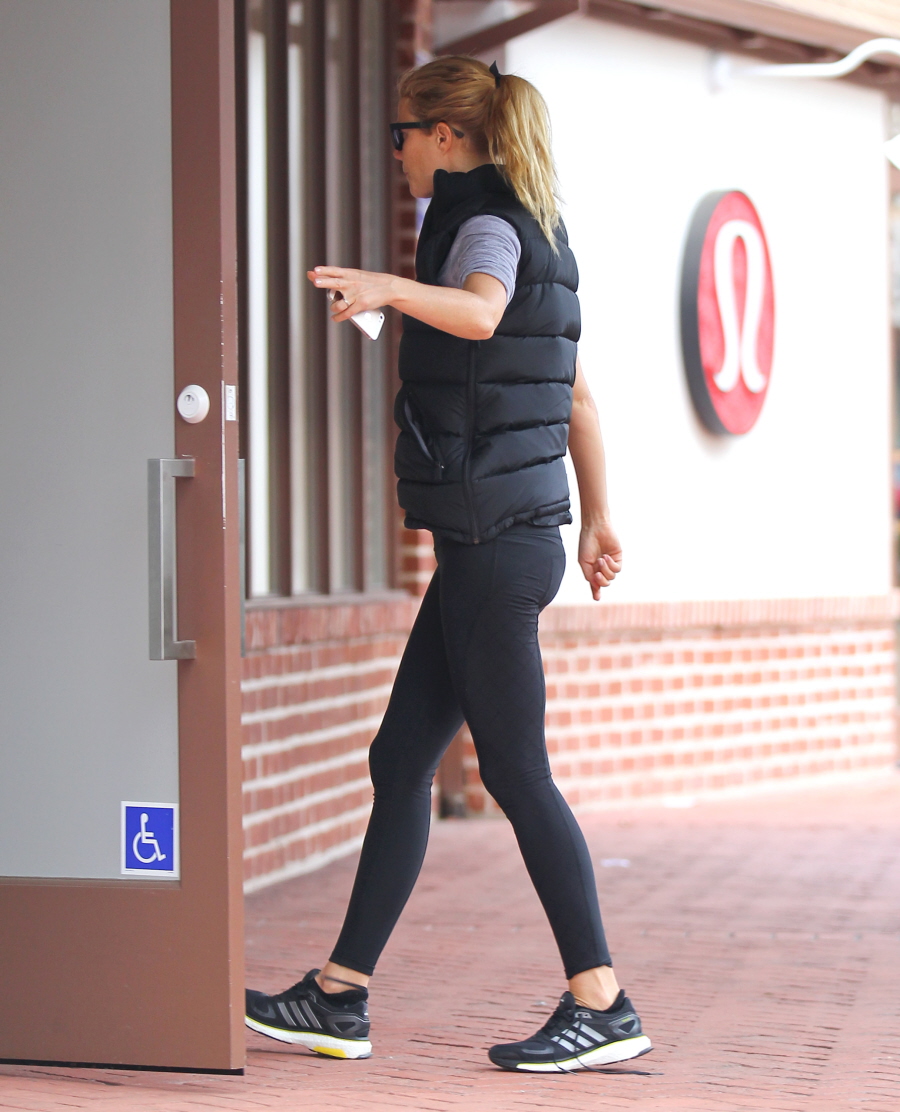 Photos courtesy of Fame/Flynet.