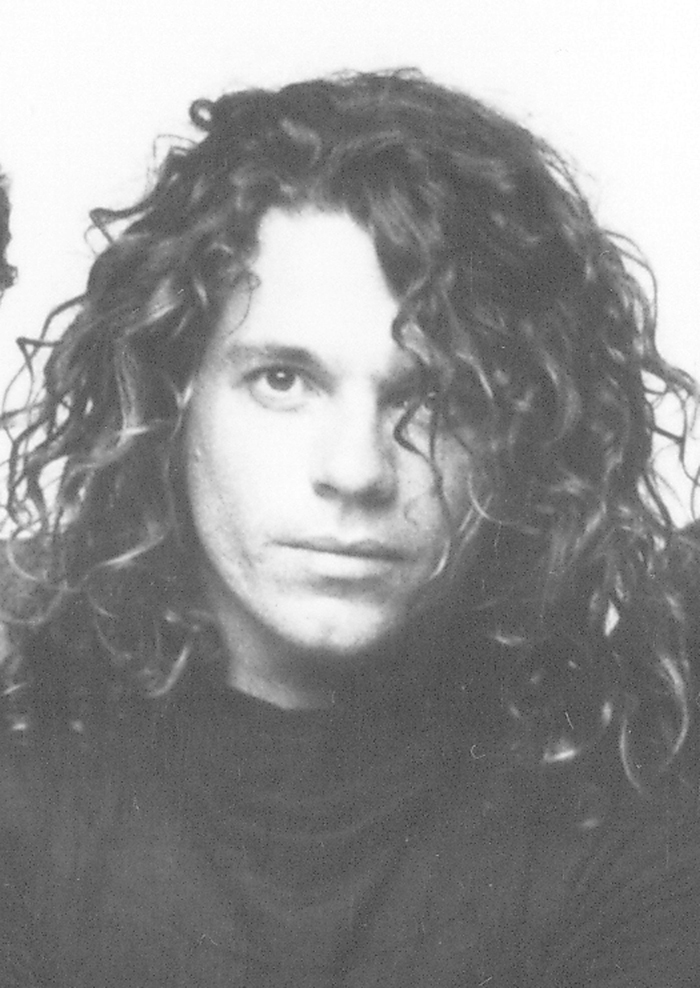 I was rocking out to INXS during my Saturday run and was thrilled to (later) stumble upon this newly released interview of Michael Hutchence. I'm not sure why the Herald Sun decided to release this interview right now without an anniversary on the horizon. Hutchence famously took his own life in November 1997 in a Sydney hotel room. The coroner declared it a suicide, and this interview took place four days before Hutchence's death. He hints at the darkness within by saying, "I can lose all of this whenever I want to." Very creepy stuff.
I'm mostly including the parts about Bob Geldof and his high-octane custody battle with Paula Yates. Bob and Paula had three children together. They divorced in 1995 when it was revealed that Paula was bangin' Hutchence. In all fairness, I'd have done just about anything for Hutchence back in the day. Paula was a total, drugged-out mess though, and she broke up her family in grand fashion.
It's hard to blame Geldof for wanting to protect his girls after Paula went into a downward spiral, but I've always suspected that Bob acted a bit shady in his divorce dealings. Everyone took Sir Bob's word on everything. Maybe that was justified. I don't know. What is clear (from the coronor's report) is that Hutchence called Geldof twice during the 24 hour period before death. Hutchence begged Bob to let Paula bring her children to live in Australia. Geldof claimed that Hutchence spoke in an "abusive, hectoring and threatening" manner. Hutchence's body was found the next morning. Here are some excerpts from his final interview:
His role in the Geldof-Yates battle: "I have dealt with many demons in my life, but nothing compares to what I've had to face over the past few years. It would be so easy for me to say that I hate what I've become, but then, what I've become, certainly in the public eye, I've had no control over. I don't like that. It concerns me a great deal that every move that I make is looked at, photographed, and made into gossip, some f—ing sound bite that doesn't resemble the truth. I'd say it was much worse for Paula – but I'm a realist, I just do my best to confront these things and hope I come out of it stronger and wiser and a better person."

He's not just tabloid fodder: "I hate the fact that people's perception of you is just fodder. Every move you make is just used to sell newspapers. I don't want to be exposed like that all the time. I don't want to be known as someone that's just a shallow sound bite. I have worked too long and too hard for that. I have always just carried on my life the way I see fit. If that ruffles feathers, and it becomes tabloid fodder, then so be it. I'm not going to lock myself away or change my lifestyle to suit somebody else's set of rules. I think that's immoral. People should just remember: I am a musician. I am a singer. That's it. I'm not complaining about the life I've got. I'm a dad, I sing, I travel, I get into most of the clubs for free. I have freedom and freedom gives you a certain amount of power. I can lose all of this whenever I want to."

On wanting to marry Paula: "Every year, some columnist tells us we are going to get married somewhere. Last year it was in Queensland, the year before, it was in Italy. Marriage is a very personal thing and to deny it, well, you don't want to deny it because it sounds like you don't want to do it. To be honest, yes. I think there is a part of me that truly wants that. But in reality, we haven't even discussed it. Some gossip columnist just thinks it's pretty funny to tell us when we should."

Bob Geldof was "evil": "It is an easy contrast. A convenient one. Saint Bob and (a) wild boy rock star. You pick the one who people are going to believe? One day, the truth will be told."

Does Michael want to tell the truth? "No, the ones who lie should be made to tell the truth."

Being comfortable in his own skin: "Some days I am everything that I hate. There's nothing if the truth won't survive. That I can create, that I can write, that I can express, that is the light at the end of the tunnel. That is how you win the battle."
[From Herald Sun]
And that was all he wrote. I still remember being so shocked when Hutchence died in 1997. Paula went into a deep depression before she died in 2000 froma heroin overdose. To Bob's credit, he did adopt Paula's daughter (Heavenly Hirani Tiger Lily) with Hutchence. Hutchence's relatives claim Bob played dirty with them too and cut Tiger off from her father's side of the family. Who knows what really happened, but it's all tragic.
Here's a picture of Paula Yates with baby Tiger Lily and more INXS photos in the gallery.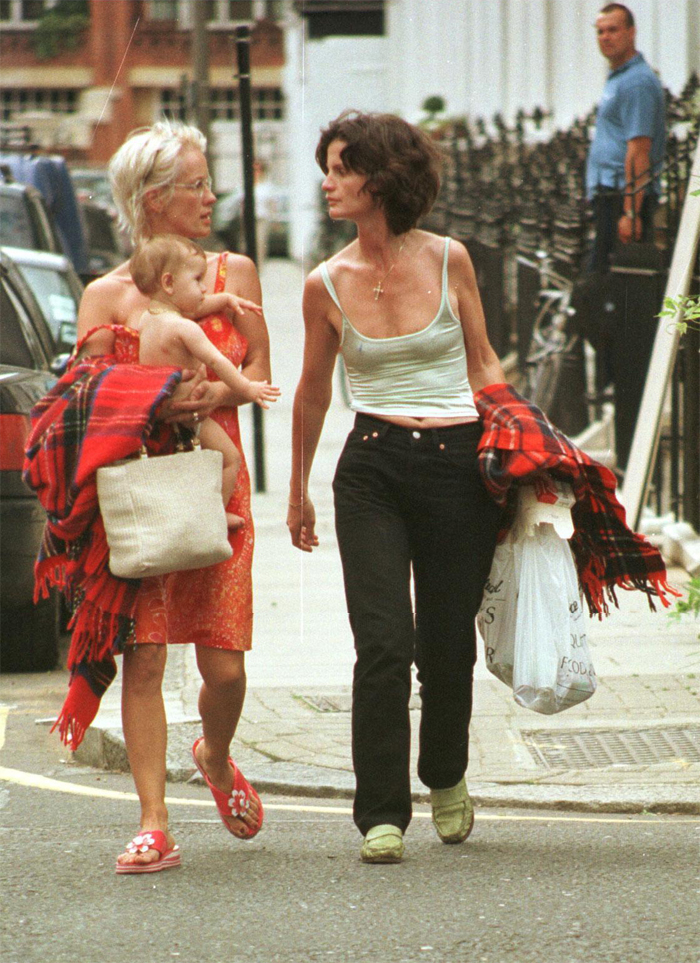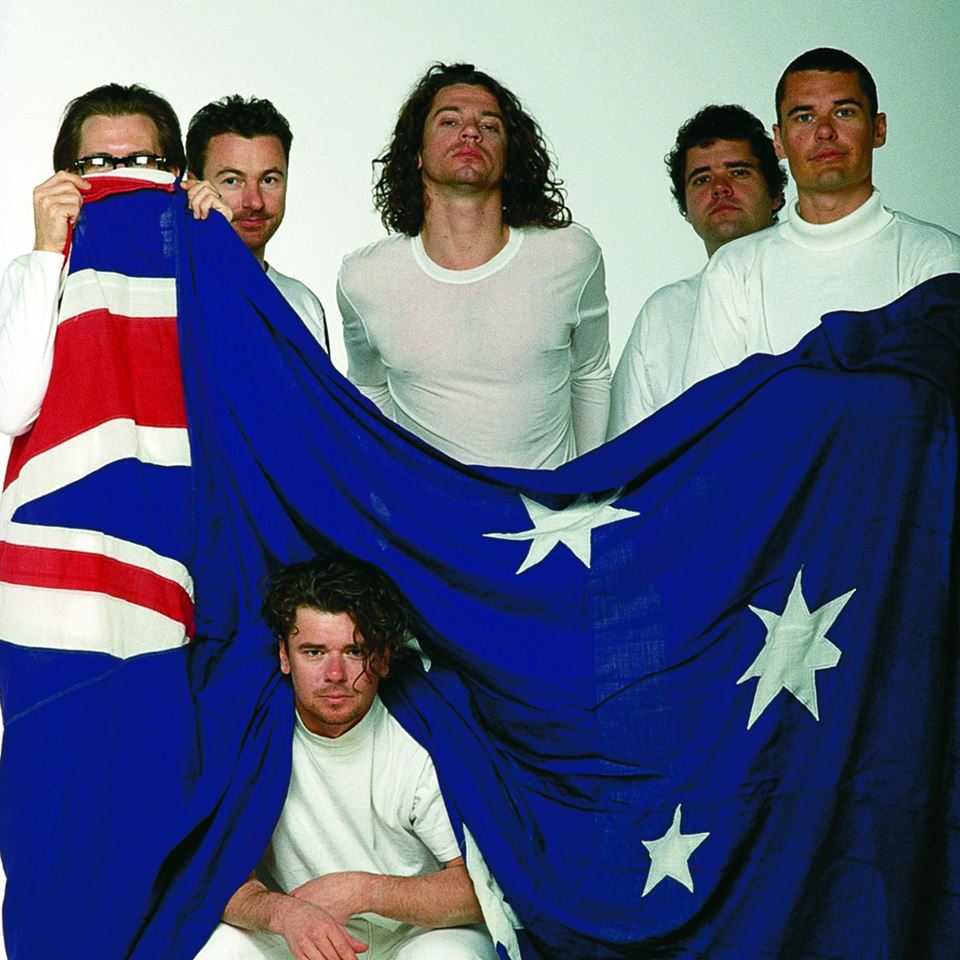 Photos courtesy of INXS on Facebook & WENN