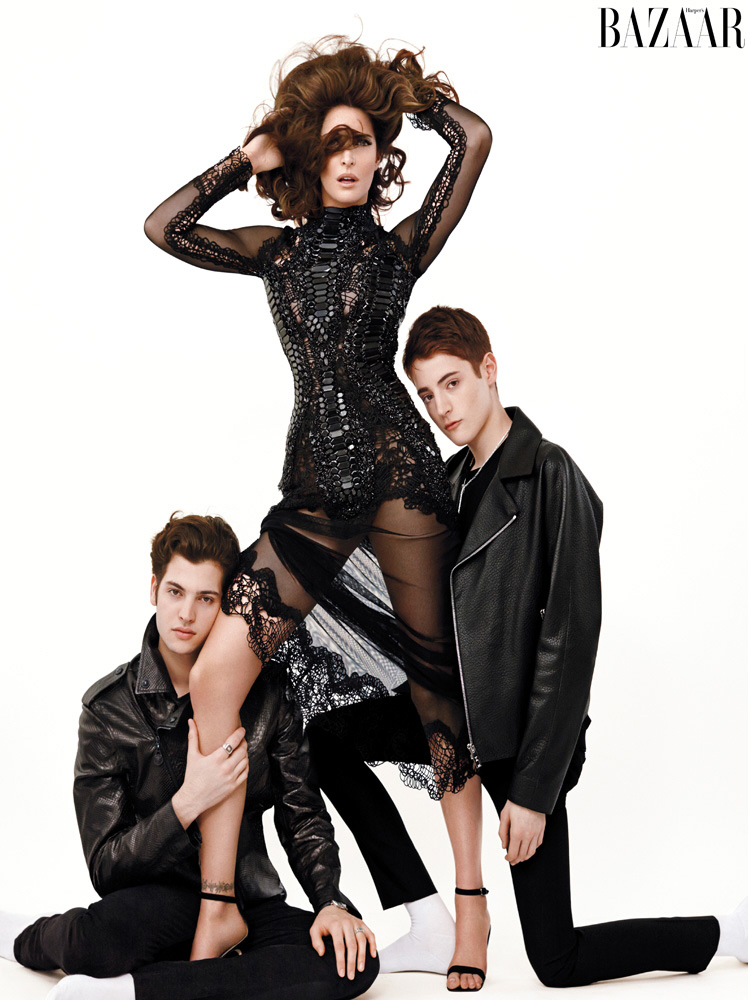 Back in 2011, Stephanie Seymour was on vacation in St. Bart's with her two sons. The paparazzi got some strange photos of Stephanie frolicking in the surf with those sons and a lot of people were like, "Ew, inappropriate." There were several photos where it looked like Stephanie and her son Peter Brant Junior (then 17) were kissing on the lips as he grabbed her boob. Junior's explanation for the photos made it worse: his explanation was that he's gay and he and his mom have a special relationship. The hell?
So, long story short, Stephanie and her sons have decided to revive this controversy in the pages of Harper's Bazaar. Pantsless Stephanie posed for Bazaar with her sons clinging provocatively to her legs, because OF COURSE.
Oh, mama! Those aren't any random male models clinging to Stephanie Seymour's leg — those are her sons. The 45-year-old supermodel posed for Harper's Bazaar wearing sexy lingerie, and had her boys — Peter Brant II, 20, and Harry, 17 — pose with her.

The provocative spread comes three years after she was photographed in a tiny bikini on a St. Bart's beach, frolicking and kissing Peter, who said people were "gross" for insinuating he had an inappropriate relationship with his mom.

"They are fearless kids. They grew up surrounded by art," a family friend told me. "They decided to combat silliness with silliness."

Harper's Bazaar Editor-in-Chief Glenda Bailey said, "It's a coup to have captured Stephanie Seymour's first photo session with her sons. They are a family that puts the fun into fashion."

The boys grew up in Greenwich, Conn., with a life-size nude bust of their mother on the wall — a work by Maurizio Cattelan, who was inspired by the taxidermied hunting trophies of their father, polo-playing art collector Peter Brant.

When the beach photos caused a stir three years ago, Peter II — who describes himself on Facebook as "a designer, art collector, socialite and model" — stated: "My mother and I are very close as she is with all her children . . . We have nothing to hide and with that in mind I would like to say that I am openly gay . . . and yes, our relationship may be different because of my sexuality."

Seymour, who was once engaged to Guns N' Roses rocker Axl Rose, is a marvel of motherhood, with two other kids as well. She's looking good. She can't help being hot.
So, is this inappropriate? Well… I guess…? I actually think Stephanie is probably a very tolerant, loving and adoring mother. She's obviously very close to her sons and they seem to worship her. So, I think their relationship is solid. But they could try to be a little bit more thoughtful about how they appear to everyone outside their little world.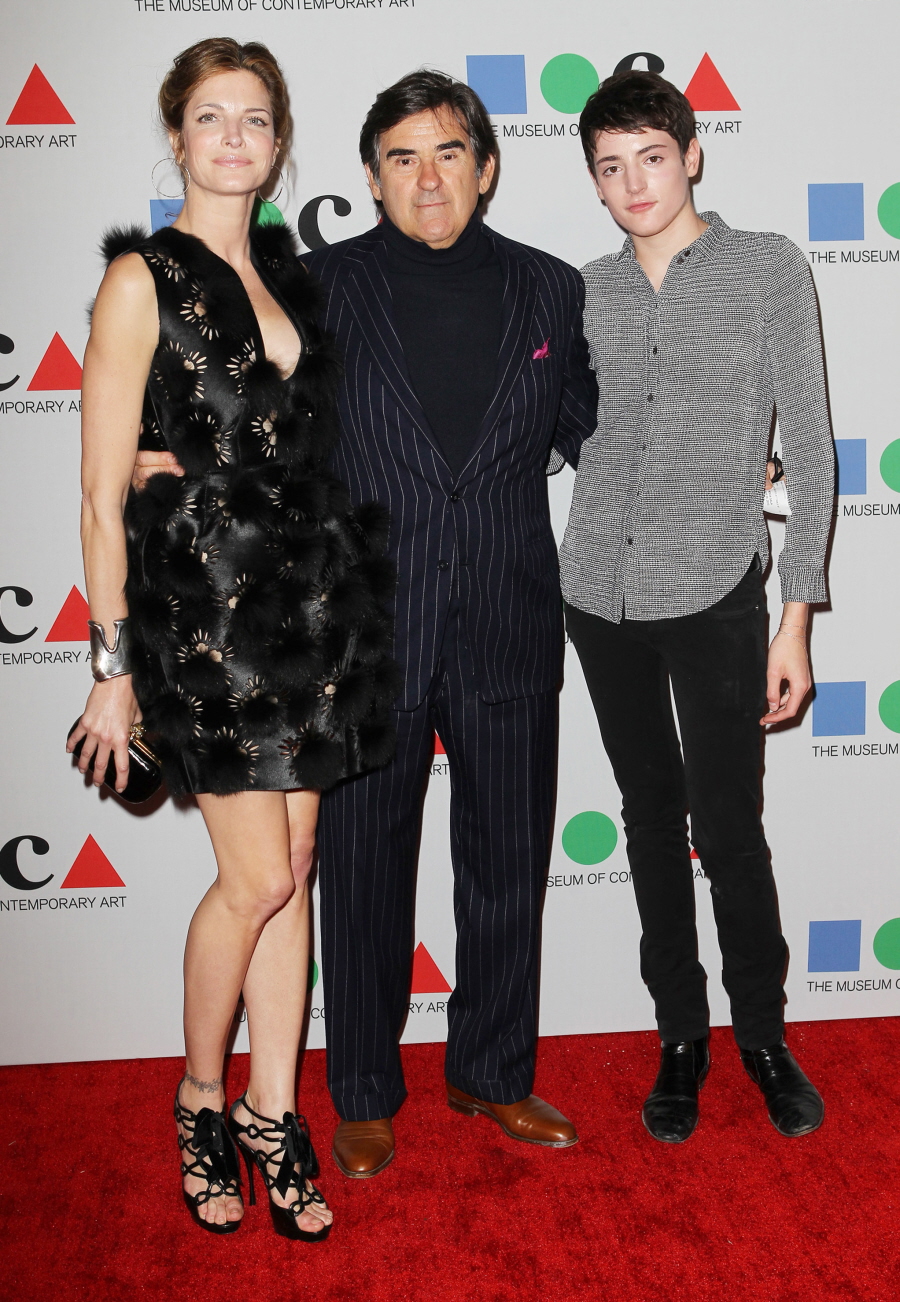 Photos courtesy of Harper's Bazaar, WENN.