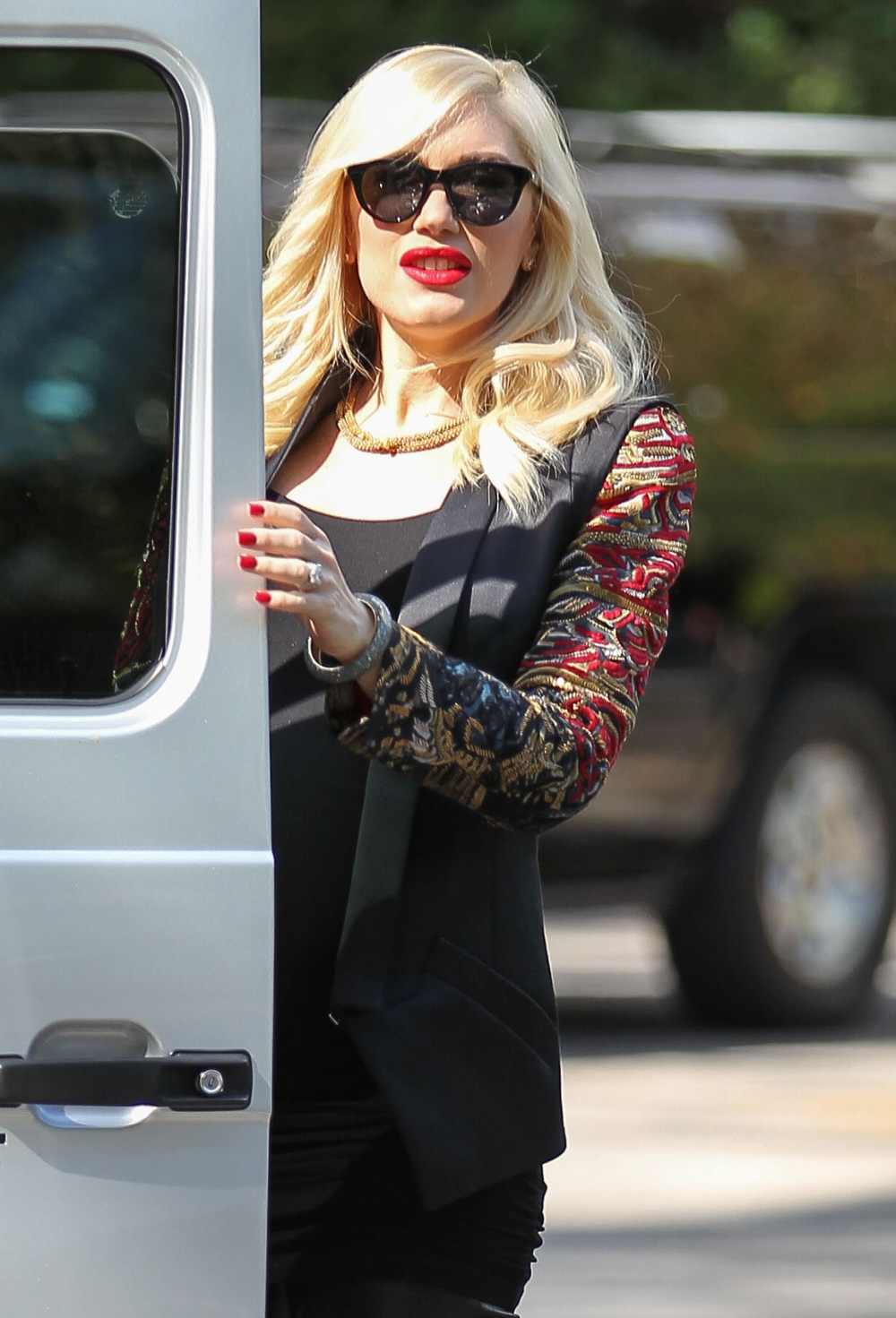 Here are some photos from Gwen Stefani's baby shower over the weekend. Gwen did not do the shower at her house, nor did she make one of her friends host it at their house – all of these photos are from outside the Hotel Bel-Air, where it seems like a professional event planner did the baby shower. I'm also including a couple of shots from Gwen's Instagram, and I'm rather enchanted with the blue-icing donuts. Mmm… donuts. I could eat that whole tray of donuts right now. Everything had a blue theme because Gwen is expecting her THIRD son. So much blue.
According to People Magazine, the baby shower was held in "the Wolfgang Puck dining room" of the Hotel Bel Air, and event planner Mindy Weiss organized the event. Guests included: Gwenyth Paltrow, Nicole Richie, Chelsea Handler, Rachel Zoe and Jessica Alba. Alba gets invited to all of the baby showers these days, I guess because of The Honest Company, her line of organic baby accoutrements. Everybody wants free baby crap from The Honest Company.
Honestly, I don't begrudge Gwen a baby shower, especially since it seemed like she just got some friends to go to a hotel and they had a nice party with donuts and candy. But is it bad form? I've asked this before from the motherhood etiquette brigade: is it bad form to have a baby shower for your third kid? Is it bad form to have a baby shower when you're rich enough to buy your own baby crap? If it was just a "I'm having a baby!" party, I'd say that was fine. But this is a legit baby shower, and everyone brought gifts and only ladies were invited. Hm.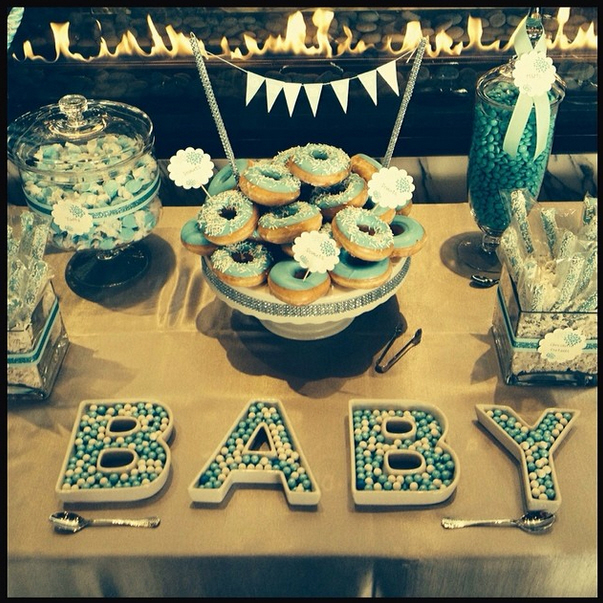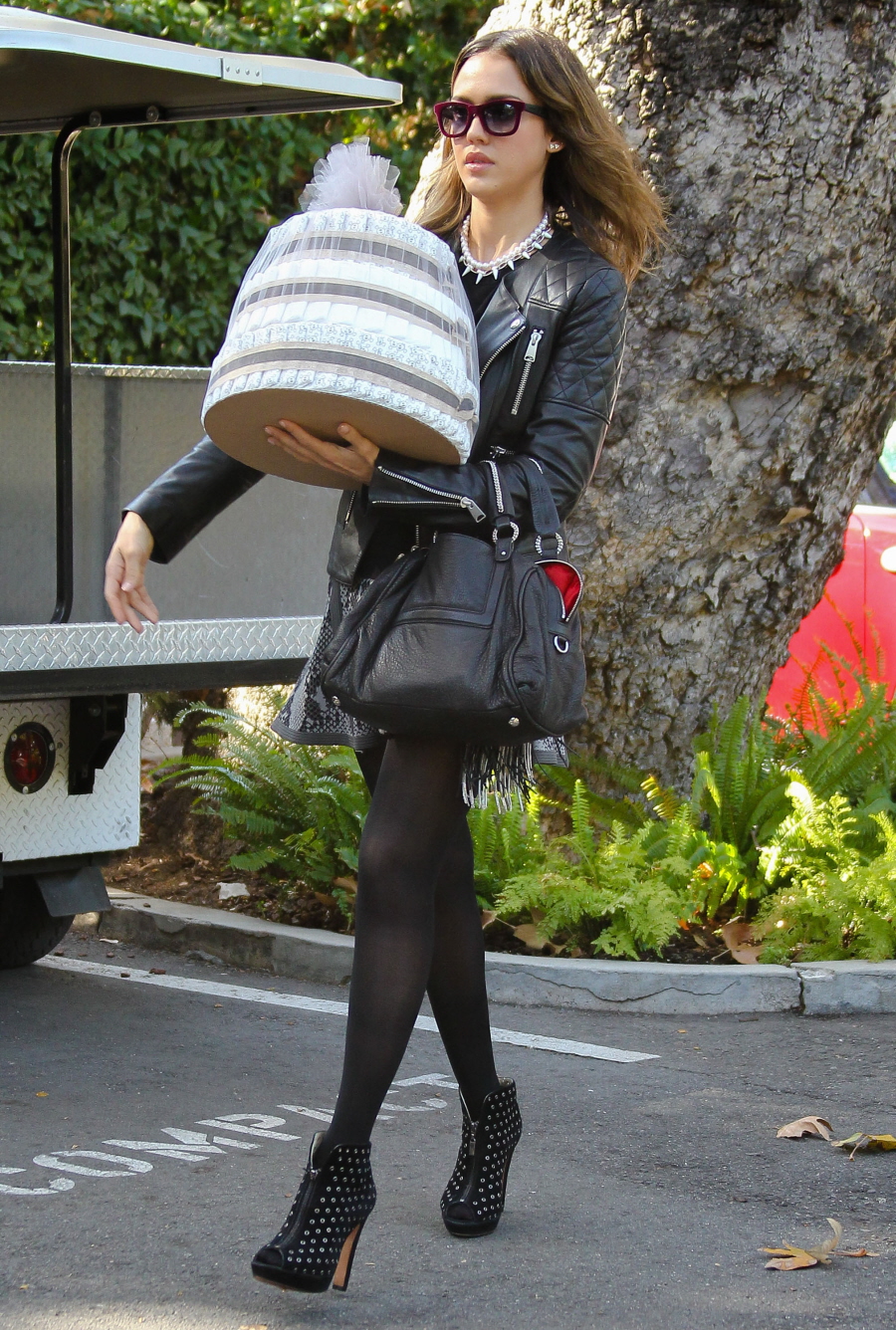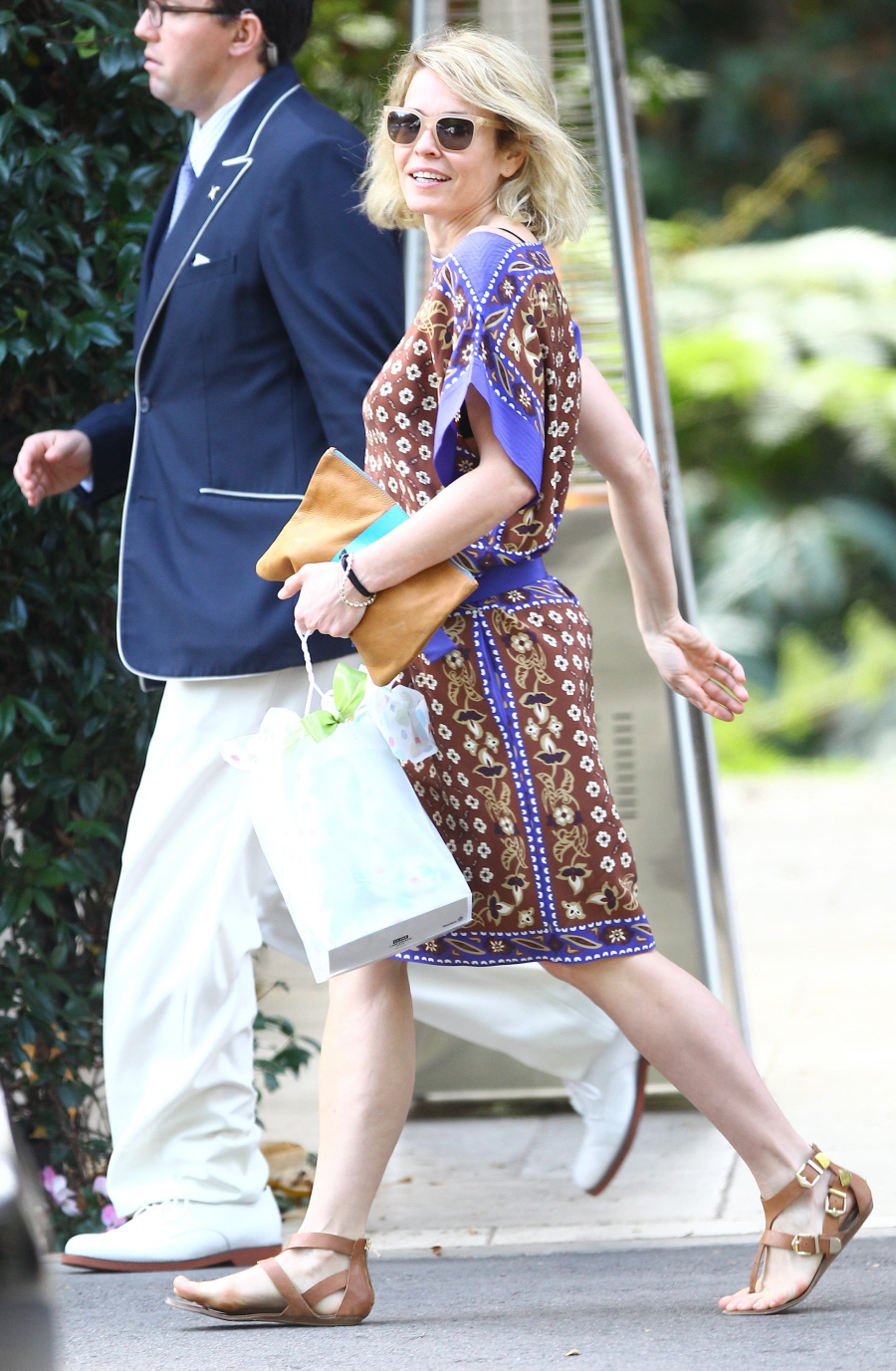 Photos courtesy of Fame/Flynet and Instagram.