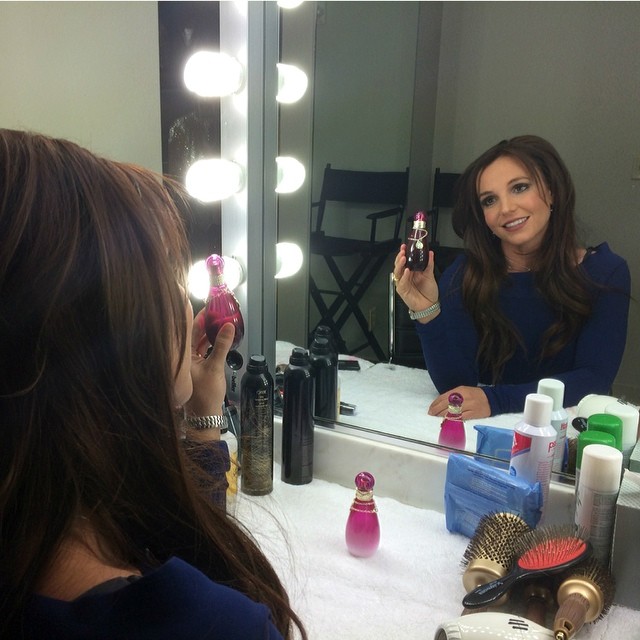 Britney Spears went from her trademark golden blonde hair to a warm brown. She Instagrammed the photo above where she's holding a bottle of her latest perfume, Naughty & Nice, and sporting newly-dyed hair. I like this color on Britney much, much better than the brassy blonde she had at the People's Choice Awards just a month ago. Here's a look back at that color, which looked like her colorist tried to match the shade to a new cheap wig he wanted her to wear. That's some Barbie hair.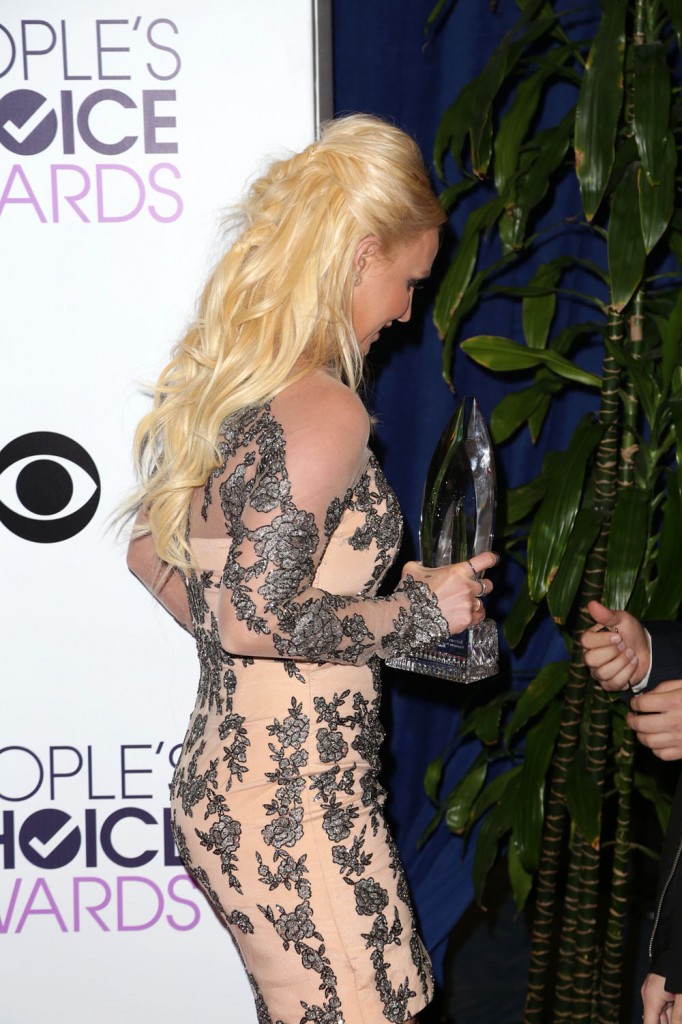 See what I mean? That was kind of fug, especially from the back. It's hard to tell from this Instagram photo but I think this color looks more natural. It's obvious that only the crown of her head is real hair, but that goes with the territory for Britney.
This isn't the first time Britney has gone brunette. Back in 2008, when Britney was hanging out with questionable characters Sam Lutfi and paparazzo Adnan Ghalib (whom she eventually got separate restraining orders against) she had brown hair too. (People Magazine chronicles Britney's hair history if you're interested.) Britney's hair back then definitely wasn't as cute as it is now. Here are some throwback pictures, and I swear I didn't pick the worst ones! These are the worst ones.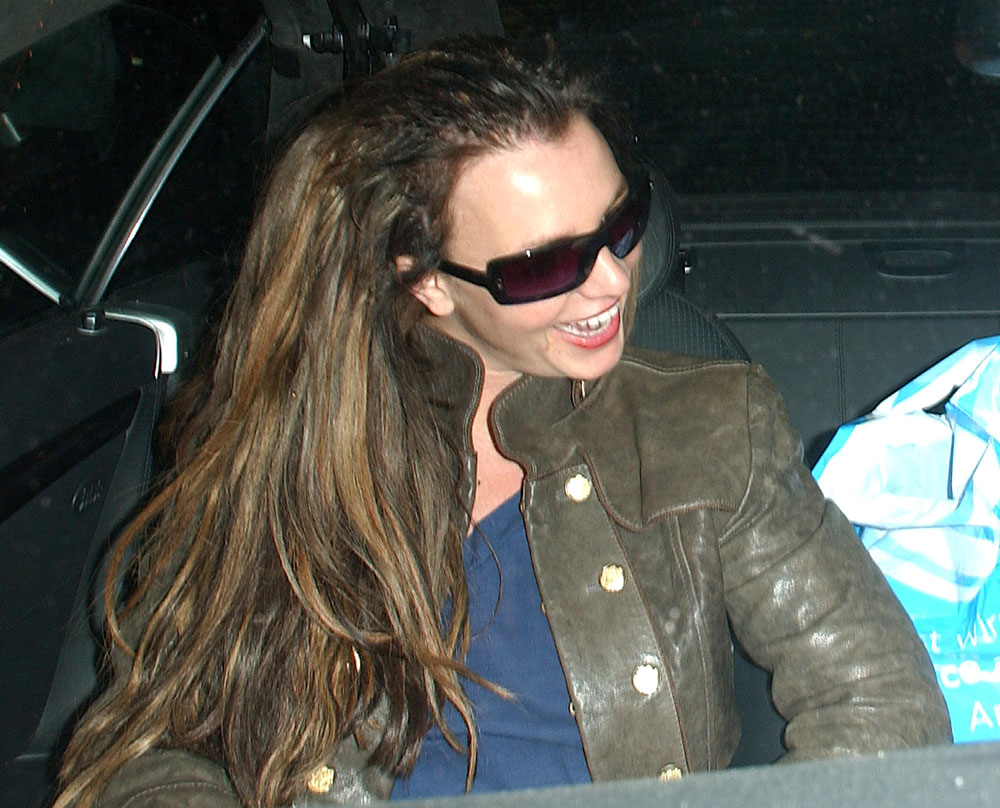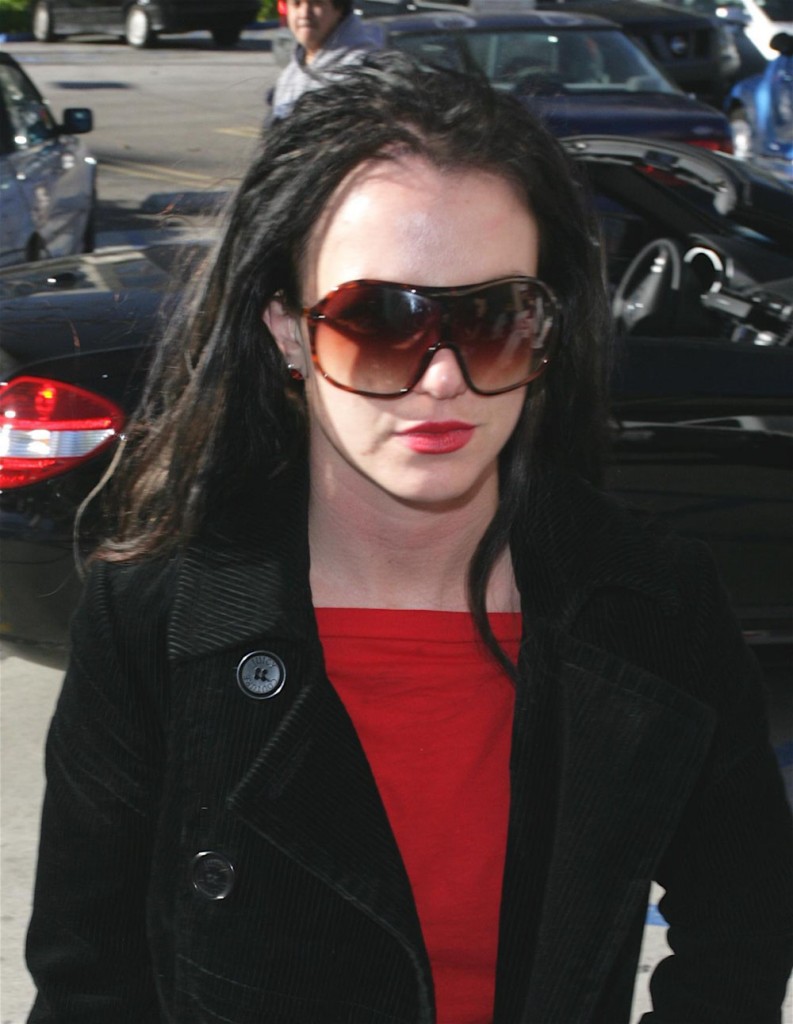 Photo credit: WENN.com