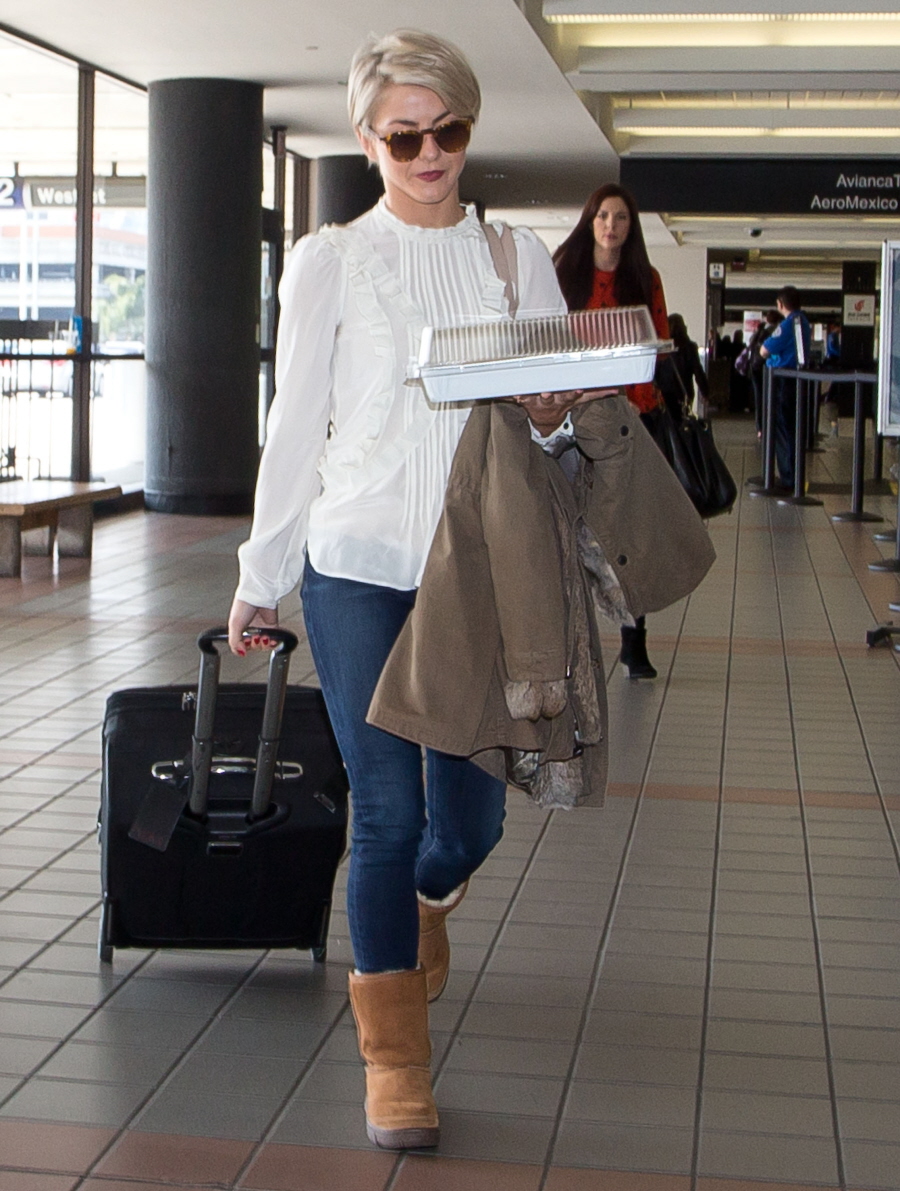 I have to give Julianne Hough some begrudging credit. After she did blackface for Halloween, she offered a heartfelt apology and then she did what so few celebrities manage to do successfully: she went away. No more daily pap strolls, no more walking every red carpet she could find. She went away for several months, allowing most people to forget about the controversy, and then she began making the occasional appearance – some workout pics here or there, a Grammy party last month.
And now she's changed up her look! Just a few weeks ago, Julianne's blonde hair was past her shoulders. But she debuted a new pixie cut this weekend. I kind of like it? I'm not one of those women who gets super-jazzed about pixie cuts in general – I think it's a strong look and you need a certain kind of face and attitude to pull it off. Think Charlize Theron rather than Michelle Williams. Does Julianne have the kind of face that can pull off a pixie? Hm.
I will give her credit for not going TOO short. She left the top part a good length, and it's going to be less awkward for her to grow it out if and when she chooses to try something else. So… I kind of like it. Some people believe that every young woman should try a radical pixie cut at least once. I'm not one of those people, but I do think she's at the right age to experiment with her look like this. Just as long as she's not doing blackface again, I'm fine with this.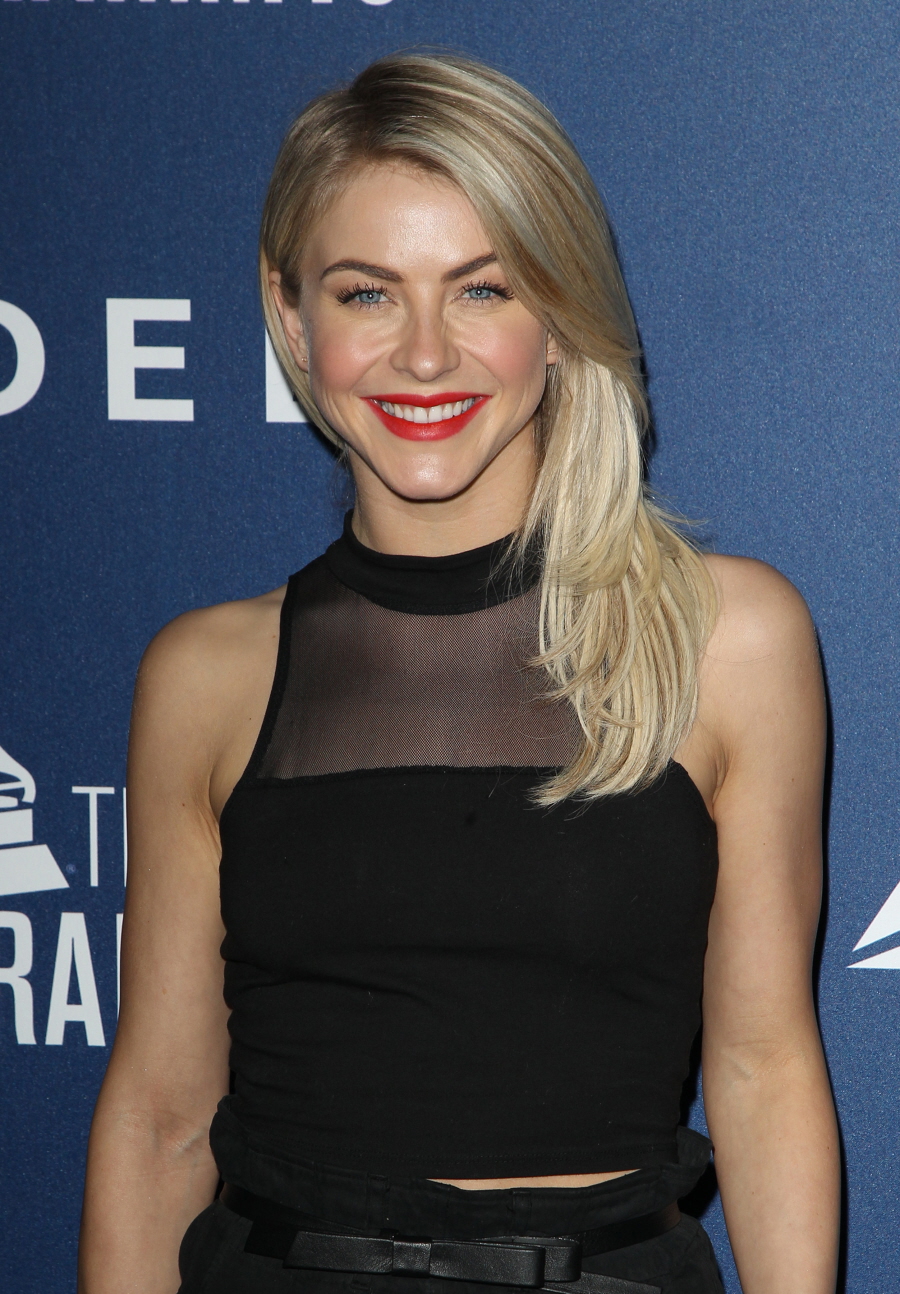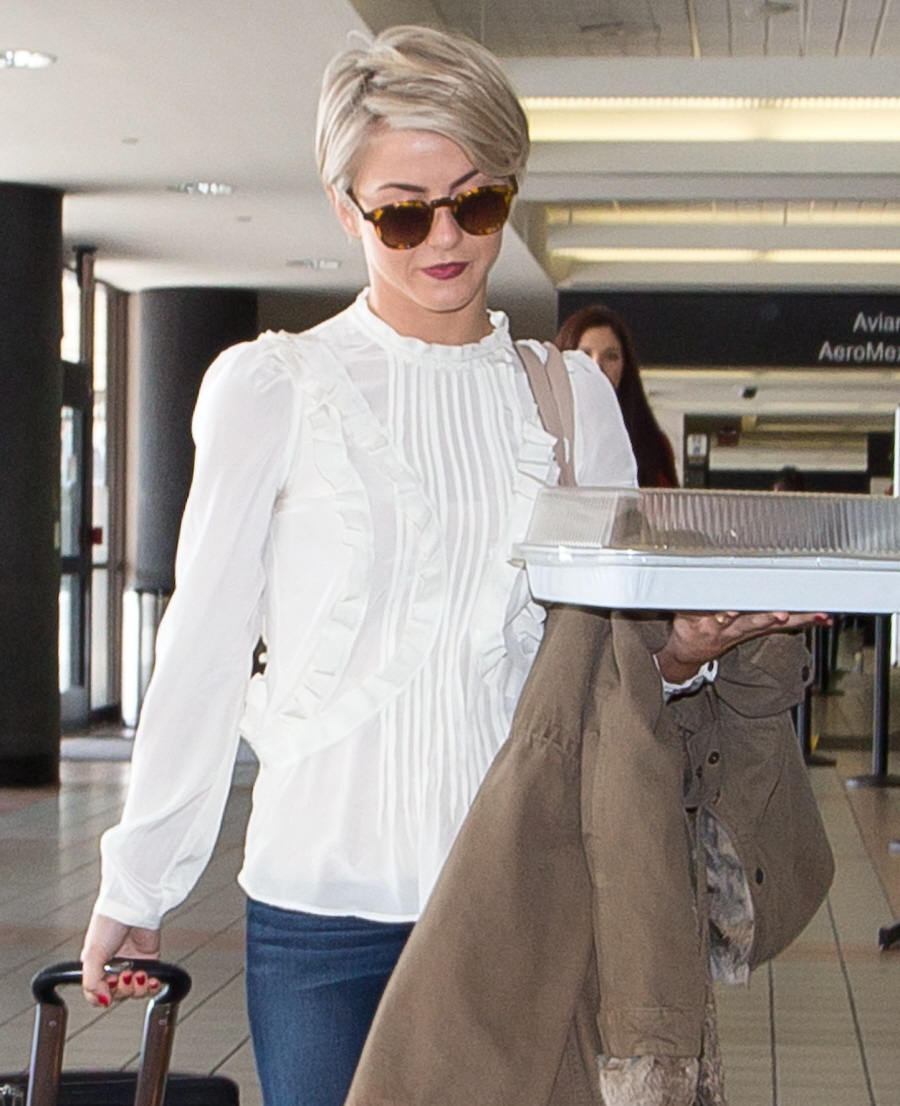 Photos courtesy of WENN, Fame/Flynet.