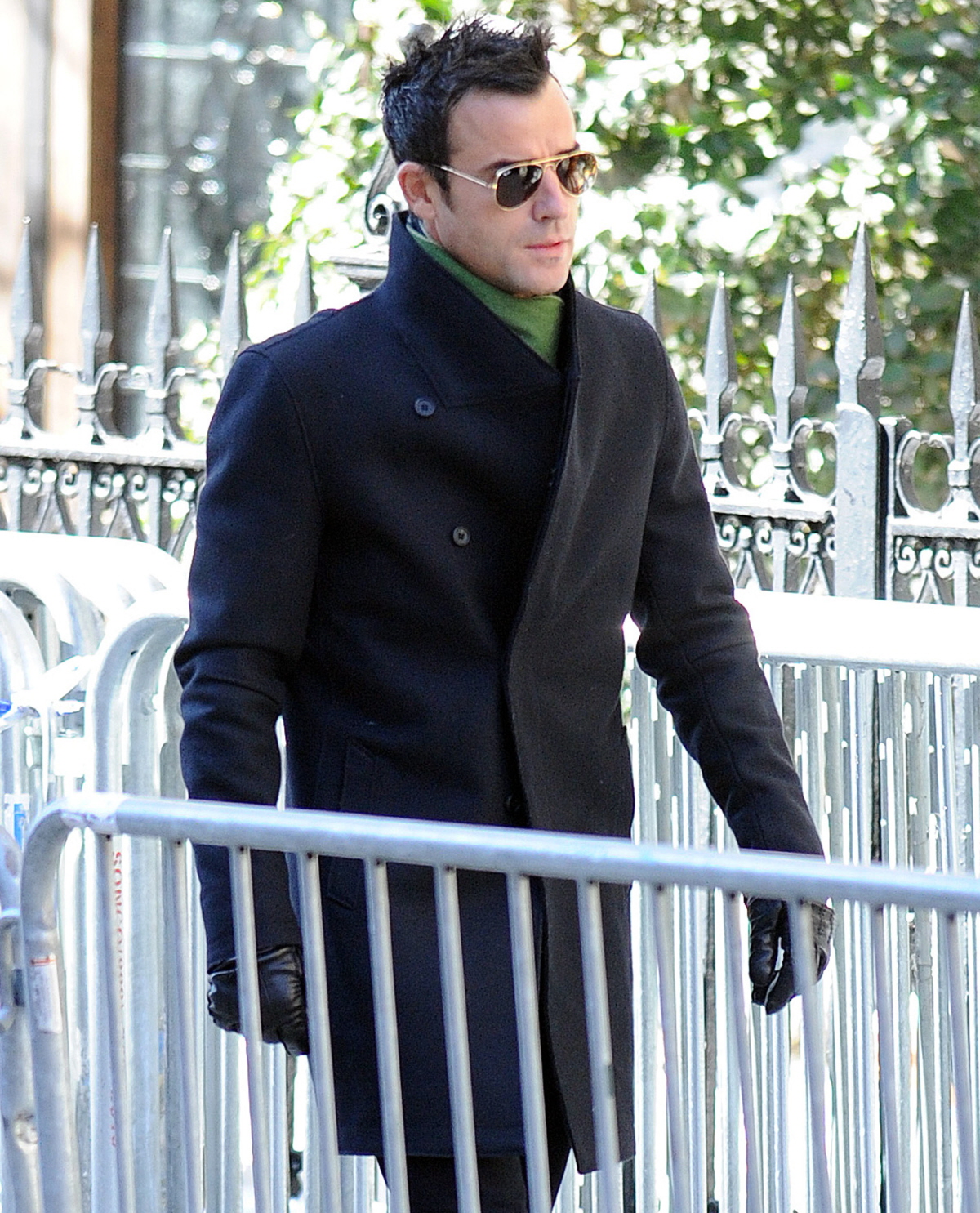 Justin Theroux was photographed a lot last week. He was photographed coming out of Philip Seymour Hoffman's home, after Justin had visited with PSH's partner Mimi. Justin also attended PSH's memorial service. There were no fashion house publicity emails about what he was wearing or anything, but it still bothered me to see that the photographers were taking pictures of people in mourning. And now those photos are being used against Justin. Sort of.
Justin was in NYC by himself – Jennifer Aniston is, presumably, still in LA. I knew Justin would need to be NYC to begin filming his new HBO series, but it seems like he and Jennifer just spent the holidays together (in Mexico) and then he flew back to NYC really quickly. And Jennifer didn't come to town to go to Hoffman's memorial service, despite the fact that she had worked with Hoffman too (they did Along Came Polly together). So… is there trouble in JustJen World?
From Cate Blanchett to Amy Adams and Joaquin Phoenix, several A-list celebrities were on hand for the wake and funeral of Philip Seymour Hoffman in New York this week. But there was one person whose absence was glaring. As a grim Justin Theroux said goodbye to his longtime friend and confidante, his fiancée Jennifer Aniston was nowhere to be seen. In fact, RadarOnline.com has exclusively learned, the couple haven't been photographed together in public for more than a month!

The couple were last spotted together on a vacation to Cabo San Lucas, Mexico, in late December, but even then things seemed tense. Photographers captured shots of Aniston gesturing angrily at Theroux, and the two seemed distant.

They haven't been seen together since.

Theroux was last spotted in L.A. in mid-January, before fleeing back to Manhattan, even before Hoffman's death.

As Radar has reported, he has never felt at home in L.A. and has publicly called the city "awful."

California girl Aniston, however, has stayed on the West Coast, where she was spotted attending Portia de Rossi's birthday party on January 31, just two days before Hoffman was found dead of an apparent overdose. But more than a week later, she hasn't been spotted by her grieving fiancé's side. The couple have been engaged for 18 months, but now it seems they've never been further away from walking down the aisle.
Well, I think people grieve in different ways. I didn't know Justin and PSH were close, but apparently they were and Justin was one of the first family friends to go to Mimi and spend time with the Hoffman kids. I don't think we should use Justin's sadness against him. But! I do think Justin and Jennifer are having big problems and those problems predate PSH's passing. Plus, I do have to wonder… is Heidi Bivens still living in NYC? She is, isn't she? I do have to wonder if Justin hasn't turned, in his grief, to the woman who lived with him for 14 years.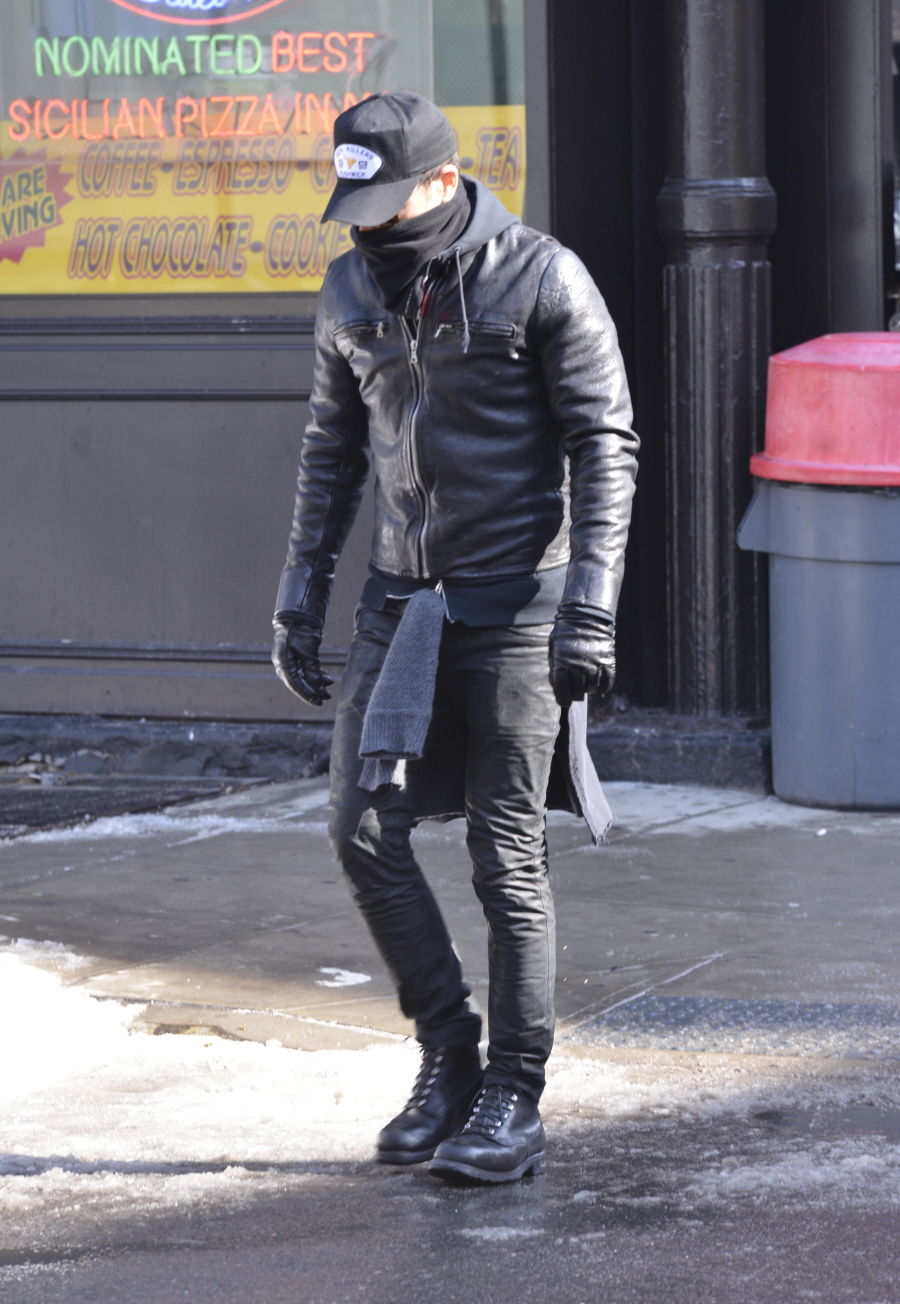 Photos courtesy of WENN, Fame/Flynet.