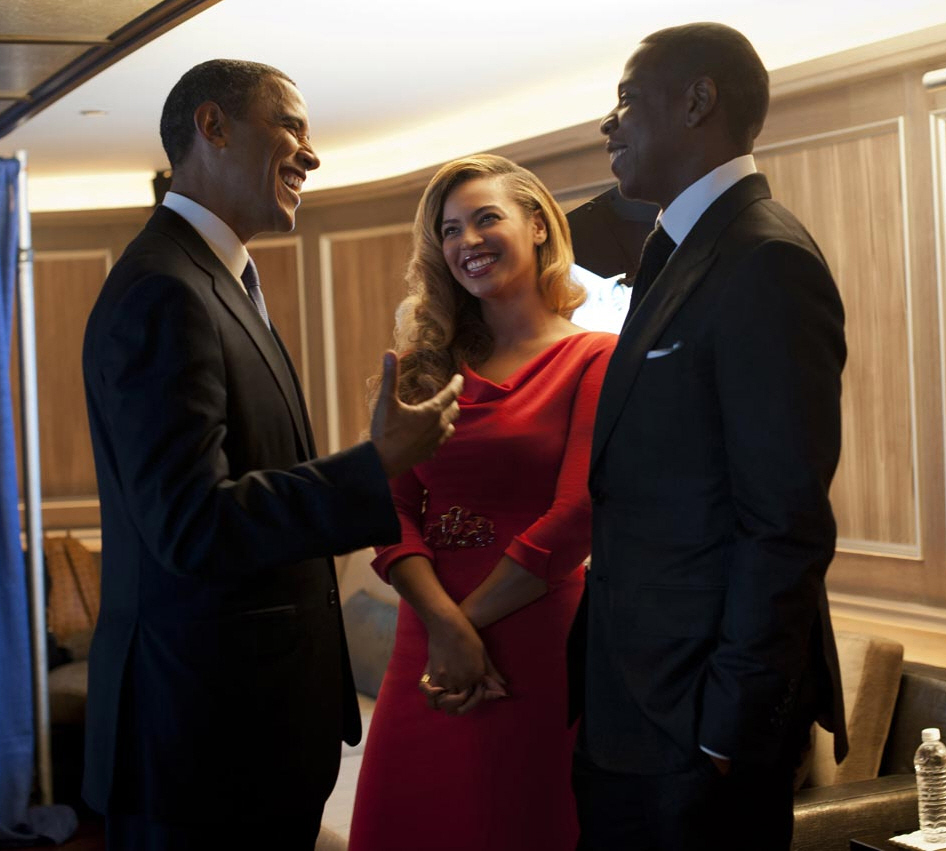 I read a lot of tabloids on a weekly – if not daily – basis. For months and months now, the Enquirer has been trying to make a storyline happen between Kerry Washington and President Barack Obama. I blame Scandal – it's too easy for dumb tabloid writers to simply pull a storyline from Scandal and imprint real people into it. Anyway, what I'm saying is that I'm familiar with some of the dumb stories about "Pres. Obama cheating on Michelle with [fill in the blank]." I've heard the mutterings about Pres. Obama and Beyonce. And I think it's BS.
But the whiff of bull excrement didn't stop one French magazine, Le Figaro, from trying to make it happen. Apparently, a French photographer named Pascal Rostain was quoted in La Figaro saying: "there is something big that is happening" between Beyonce and Obama and "I can assure you that the world will talk about it." Rostain also claimed that the Washington Post would be doing a story about the affair, but the WaPo is all "what's that?"
Heart attack averted. Slamming the sensational claims of a French paparazzo, The Washington Post has no plans to publish a bombshell story about an alleged affair between President Barack Obama and Beyonce Knowles. The outlandish claim emerged in respected French newspaper Le Figaro, were which photographer Pascal Rostain (who is friends with former French First Lady Carla Bruni) promised: "It'll go out tomorrow [Tuesday, Feb. 11] in the Washington Post . . . I can assure you that the world will talk about it."

Rostain added: "We should not forget Marilyn [Monroe] or Monica Lewinsky. You can be the president of the first world power — that doesn't make you any less a man."

"It's definitely not true," a spokesperson for the Post told Poynter.com in an email.

The President, 51, and wife of Michelle Obama, 50, recently celebrated their 21st wedding anniversary last October, and are parents to daughter Sasha, 12, and Malia, 15. They share a close friendship with Blue Ivy's parents Beyonce, 32, and husband of nearly six years Jay Z, 44.
E! News points out that the French magazine Gala is also reporting that the Obamas are headed for divorce too. I think the French papers and magazines are just going a little bit tabloid-mad these days after they revealed that their president, Francois Hollande, was having an affair with actress Julie Gayet. Hollande ended up splitting with his partner/girlfriend/first lady Valérie Trierweiler just two weeks ago. Incidentally, Hollande is on a state visit to America right now and the White House had to destroy their original invitations to the state dinner which had Trierweiler's name included.
Anyway, I don't believe Pres. Obama is banging Beyonce. Or Kerry Washington, for that matter. I don't know why people are trying to make Obama into Bill Clinton. Bubba's weakness was so obviously always going to be "women". Obama never had that weakness.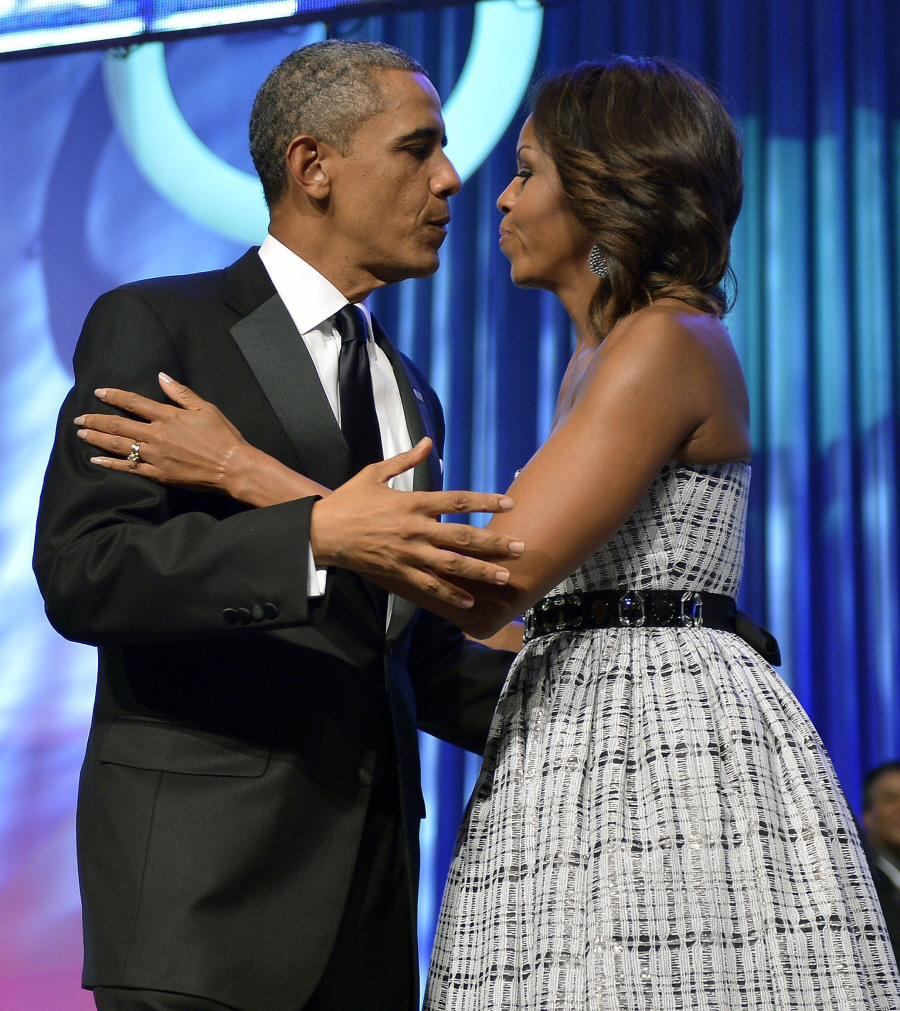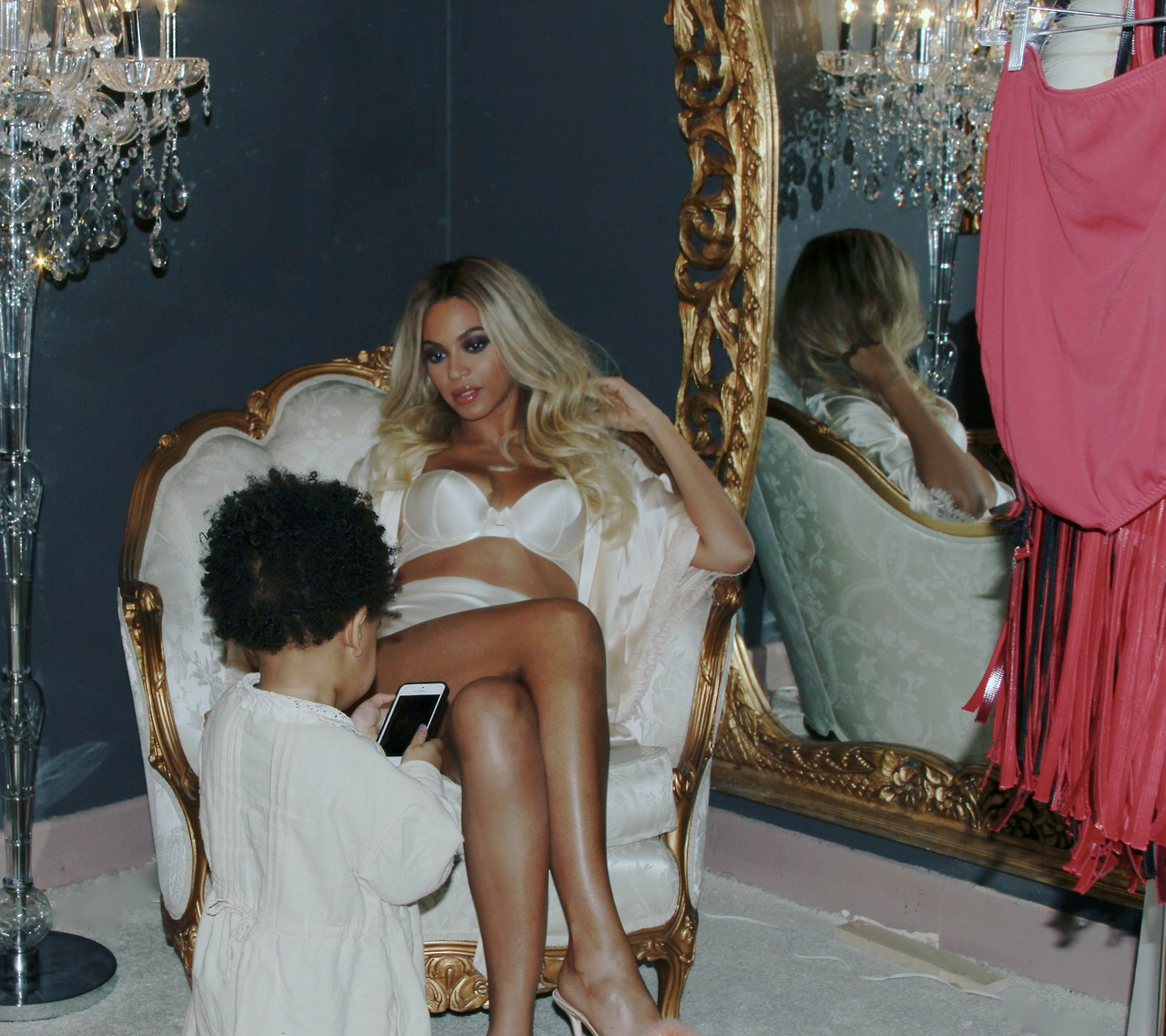 Photos courtesy of WENN, Beyonce's Tumblr.