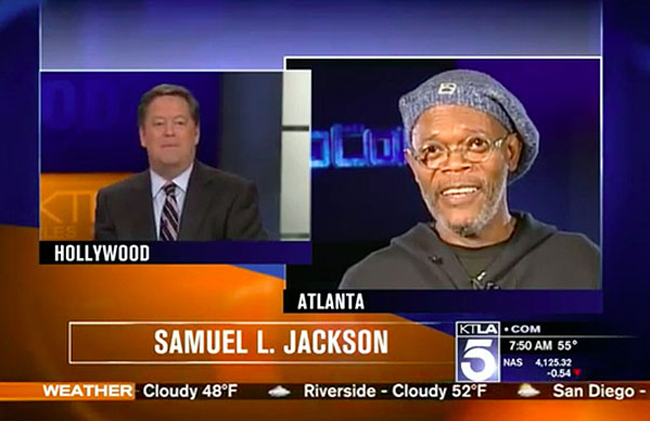 You wouldn't enjoy it if Samuel L. Jackson got angry with you, right? He's the coolest mofo, but you don't want to give him a reason to go Old Testament with a full thrashing of profanity to boot. Jackson did just that (minus the profanity) to reporter Sam Rubin, who made the grave mistake of misidentifying Jackson during an interview. Isn't that one of the first rules of reporting? Know exactly who you are interviewing, and brush up on their background.
I guess Rubin isn't the brightest or most courteous journo. He's lucky that Jackson wasn't actually in the studio during this interview to promote Robocop. Rubin casually complemented Jackson on his Super Bowl commercial, which was followed by a very awkward pause and Jackson asking, "What Superbowl commercial? You're as crazy as the people on Twitter." It quickly became apparent that Ruben thought Jackson appeared in the Official Kia K900 ad spot starring Laurence Fishburne in character as Morpheus from the Matrix movies. Baaad move. We're lucky Jackson didn't start dropping f-bombs. Here's his response in full:
"I'm not Laurence Fishburne! We don't all look alike! We may be black and famous, but we don't all look alike! You're the entertainment reporter for this station, and you don't know the difference between me and Laurence Fishburne? I'm the other guy, 'what's in your wallet,' I'm that guy. There's more than one black guy doing a commercial. I'm the 'what's in your wallet black guy, he's the car commercial black guy, Morgan Freeman is the other credit card black guy. You only hear his voice though, so you probably won't confuse him with Laurence Fishburne. And I've actually never done a McDonald's or a Kentucky Fried Chicken commercial — I know that's surprising."
[From KTLA morning show]
You want a super awkward video clip of the encounter? You got it:
Ha. This guy should have known better. According to Sam Rubin's bio, he's not just an entertainment reporter. He possesses great "insights and exploration of the deeper meaning and impact of the stories within the entertainment industry." In this deeper meaning of this case, he made himself look like a racist. Is he racist though … or simply lazy?
Jackson was absolutely justified in going off on this dumb reporter. He's also correct in that he and Larry Fishburne look absolutely nothing alike.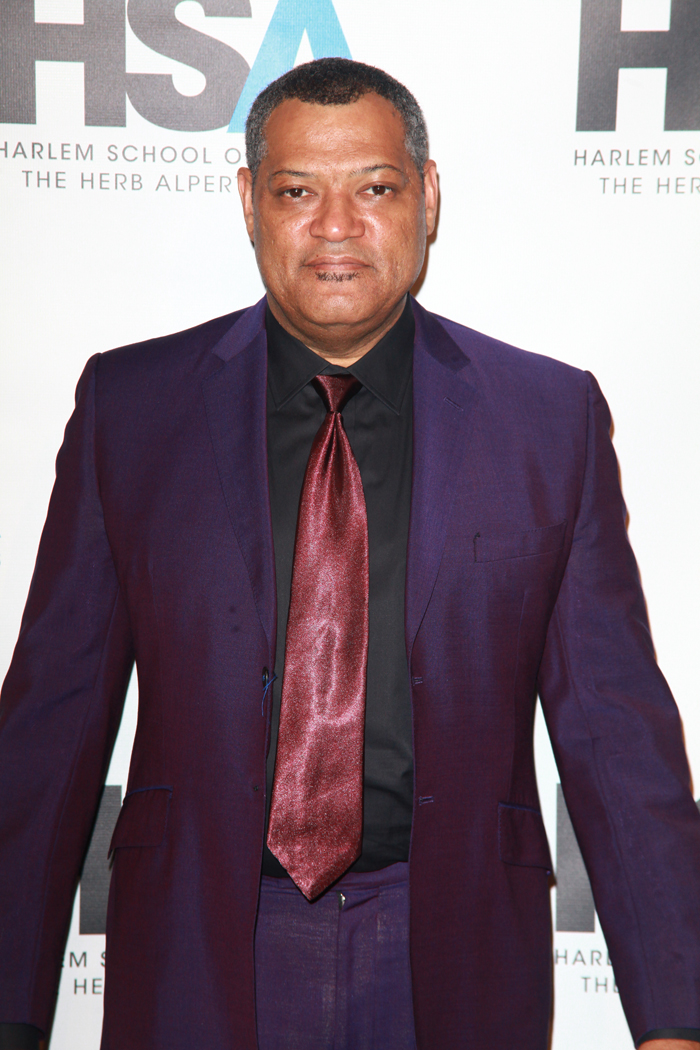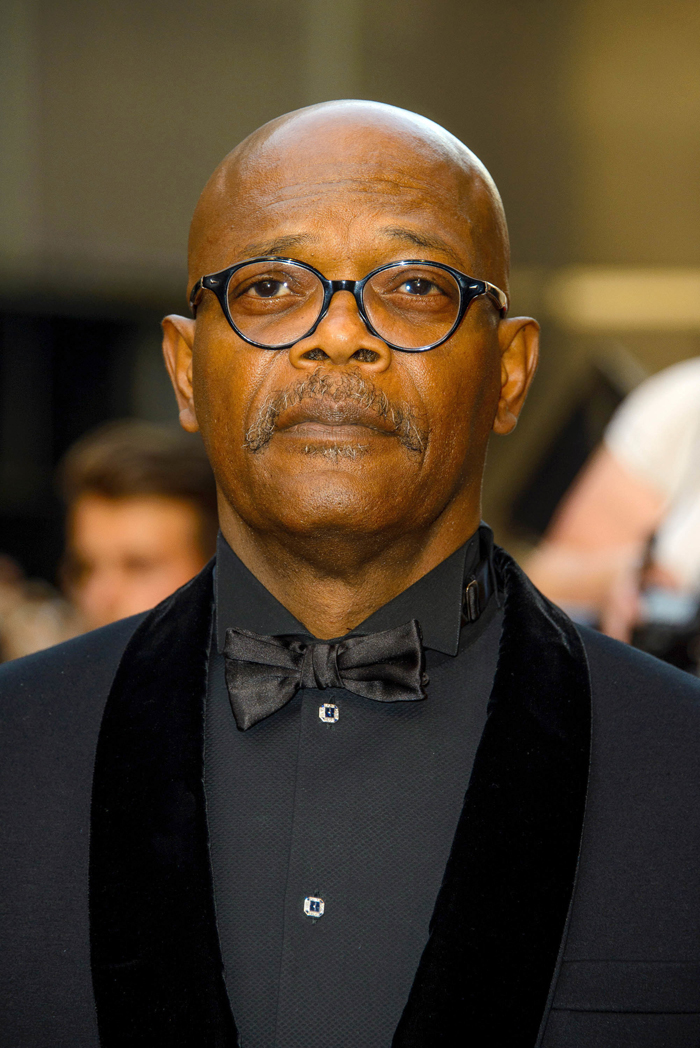 Screencaps courtesy of YouTube; photos courtesy of WENN